Ecclestone brokered Force India deal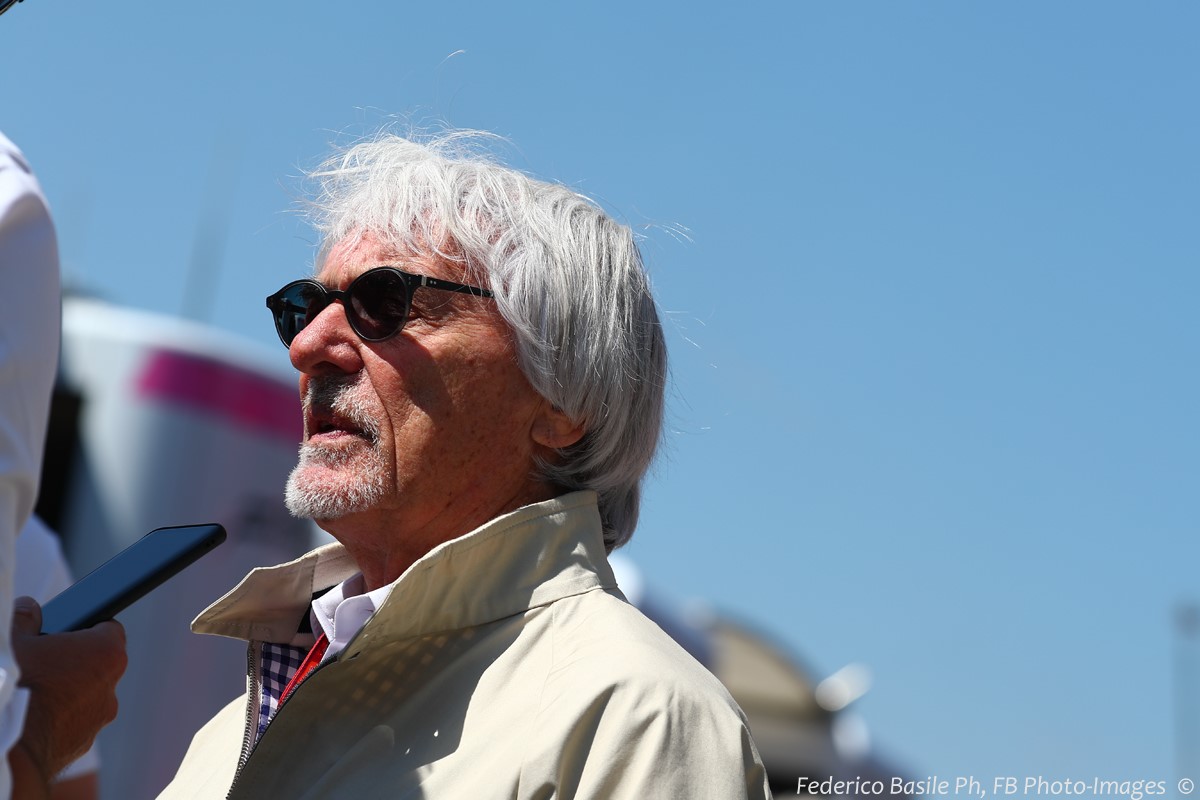 Bernie Ecclestone is the best deal maker in F1 – ever
It has been revealed that former F1 supremo Bernie Ecclestone was instrumental in the deal which saw a group of billionaires, led by Lawrence Stroll, buy Force India this week.
On Monday, Ecclestone told Forbes that the deal, which was agreed just 24-hours later, was imminent.
"I think Lawrence is the most likely bidder," he said. "He is going to buy it, I'm pretty sure. It will be sorted out within a few days and I don't have any fears that it's not going to be all right.
"I've spent all morning with the people on the Force India business," he added.
Ecclestone is a long-standing associate of Stroll, who at one time was considering making a bid for F1 itself, as well as John McCaw Jr, another member of the Force India consortium.
McCaw is one of four brothers who made their fortunes through the sale of McCaw Cellular to AT&T for $12.6bn in 1994. In 1998, McCaw paid Ecclestone around $40m for eight historic Ferraris to add to his collection.
Along with Stroll, a huge motorsport fan who owns the Mont-Tremblant circuit which hosted the Canadian Grand Prix in 1968 and 1970, and McCaw Jr, the other members of the consortium that now owns Force India are Silas Chou, Canadian entrepreneur Andre Desmarais, Jonathan Dudman of Monaco Sports and Management, financial expert Michael de Picciotto and John Idol the boss of fashion label Michael Kors.
Stroll and Chou made much of their money from buying Michael Kors and taking it public in 2011. They also owned luxury jeweler Asprey which in the 1990s sponsored Ferrari, while Stroll was also the driving force behind the rise of Tommy Hilfiger, which currently sponsors Mercedes.
Although the exact value of the Force India deal is not known, the consortium hasn't had to fork out the original asking price Vijay Mallya put on the team before it went into administration.
Money issues were nothing new at the Silverstone-based outfit which had somehow consistently punched well above its weight.
In 2016 it reported one of the biggest losses of any F1 team, a net loss of £11.6m ($14.9m) and only last month, as its problems – exacerbated by Mallya's own legal problems – mounted, H.M. Revenue & Customs applied to a court in London for the company to be wound up due to an unpaid tax bill.
Had the judge agreed, that would have been that for the Silverstone-based outfit, which would have been forced to shut-up shop and sell its assets in order to pay its debts.
However, a canny move saw Sergio Perez, who was owed around $4m by the team, call on the court to put the team into administration which gave the troubled outfit a much-needed lifeline as this put it in the hands of administrators FRP Advisory who were subsequently able to rescue it, agreeing a deal with Lawrence's consortium just 11 days after the team had been placed in administration. Pitpass