COTA rejects notion IndyCar might race there anytime soon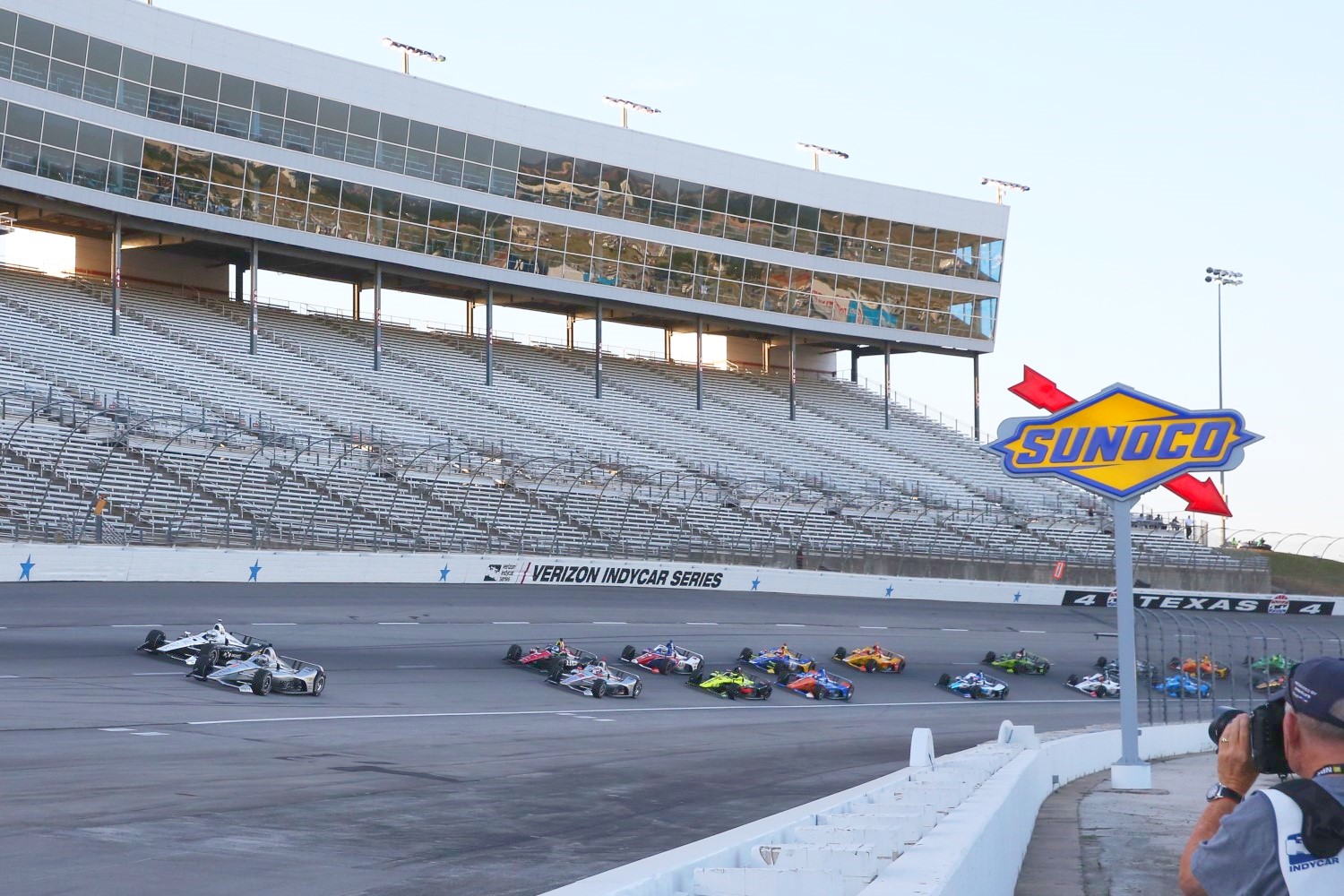 IndyCar likes racing in front of empty aluminum seats at Texas Motor Speedway
The Verizon IndyCar Series "might come to Circuit of Americas down the road," but COTA Chair Bobby Epstein noted that there are "no plans to make that happen any time soon," according to Kevin Lyttle of the AUSTIN AMERICAN-STATESMAN.
Motorsports website Paddock Eye reported that IndyCar had "opened talks" with Epstein about holding a race in Austin. The report said that COTA "could take Texas Motor Speedway's place on the IndyCar schedule as early as next year if TMS and IndyCar cannot work out contract differences."
Epstein said that any talks are in the "early stages and he does not expect a race next year." AUSTIN AMERICAN-STATESMAN
In Ft. Worth, Drew Davison notes TMS President Eddie Gossage "remains confident that IndyCar will return" to the track in '19.
Gossage: "We're getting closer. We should be finished soon. All is good."
"TMS "would like to finalize a deal before it starts selling" '19 season tickets later this month. Getting something "worked out and having IndyCar stay" in the Ft. Worth market — instead of going to COTA or holding a road race in Oklahoma City — "should be viewed as a win-win situation." Ft. Worth STAR-TELEGRAM