Latest F1 news in brief – Wednesday
His daddy bought him a whole F1 team, of course he is smiling

Stroll leads Force India rescue deal

Ricciardo signing shows how serious Renault are
Gasly believes Red Bull will push Honda 'massively'
How Daniel Ricciardo broke the Formula One driver market
Stroll leads Force India rescue deal
(GMM) Force India has been rescued by a consortium led by Lawrence Stroll, the billionaire father of Williams driver Lance Stroll.
Canadian media including the Montreal Gazette, TSN, QMI Agency and others report that the consortium has reached a definite deal with the Silverstone based team's administrators.
La Presse Canadienne claims that Force India will now "exit creditor protection, pay its creditors" and secure the future of the team's 405 employees.
"The team will continue its activities starting with the Belgian grand prix at the end of the month," the report said.
It is claimed Andre Desmarais, CEO of the Canadian conglomerate Power Corporation, is heavily involved in the deal among others.
"This news secures the future of Force India in formula one and will allow our team to compete to our full potential," said sporting director Otmar Szafnauer.
"I would like to thank Vijay, the Sahara group and the Mol family for their support and for leading the team to the extent of their abilities," he added.
Administrator Geoff Rowley said a rescue from insolvency on this level is "rare".
"As a result of a serious process, we finally received a very strong offer to save the company and restore solvency," he said.
"All creditors will be paid in full, all jobs will be preserved and the team will have significant funding to invest in its future."
Ricciardo signing shows how serious Renault are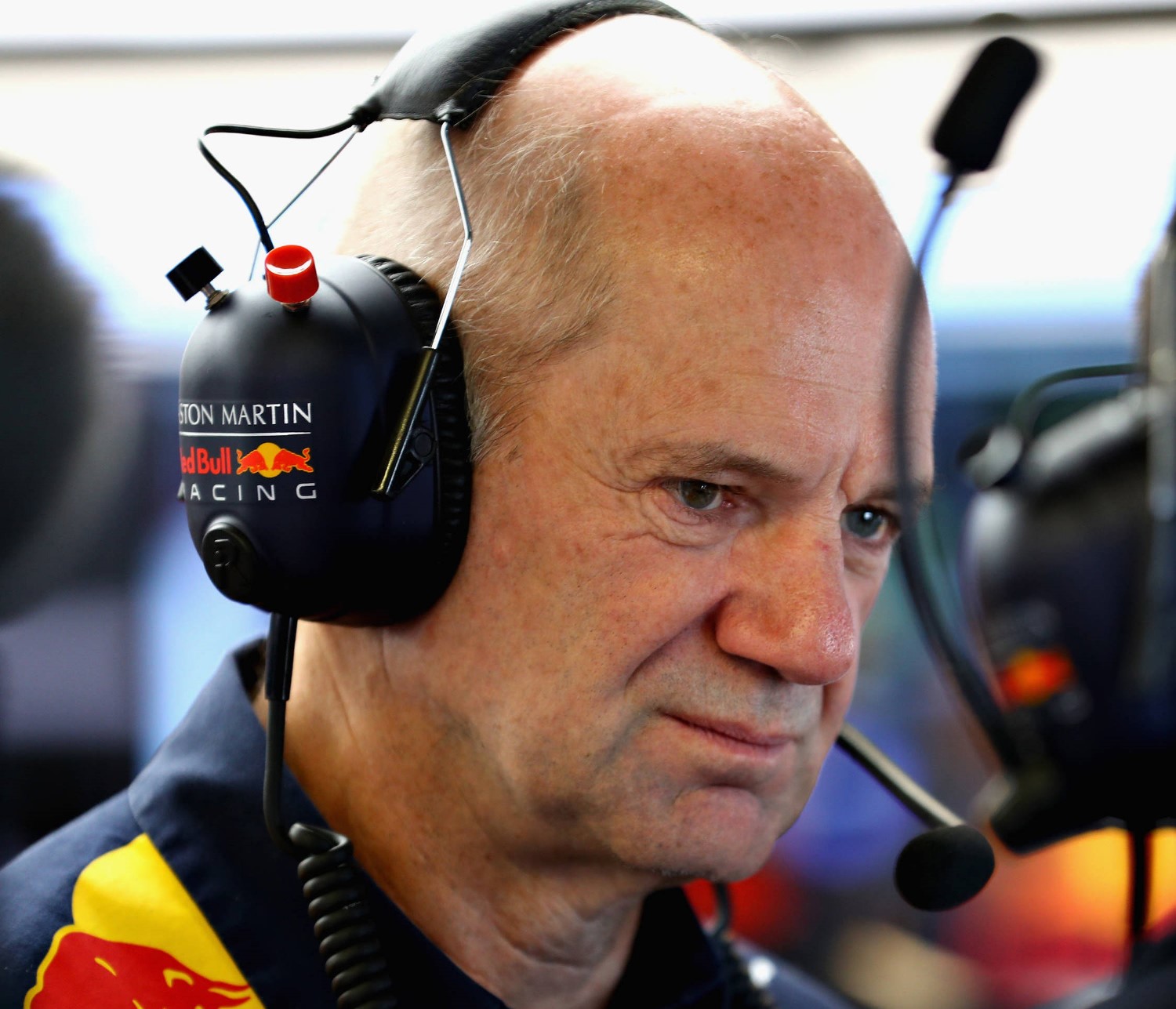 The real shocker will be if the rumor of Adrian Newey's move to Renault comes true
Nico Hulkenberg reckons Renault's decision to sign Daniel Ricciardo shows "how serious" the Formula 1 team is.
Last week Ricciardo shocked the F1 fraternity when it was announced that he would be joining Renault next season.
The Aussie was expected to re-sign with Red Bull but instead opted to switch to their soon-to-be-ex engine partner.
Renault confirmed he would partner Hulkenberg during the 2019 championship.
The German believes it is a step in the right direction for Renault.
He told Bild: "Daniel is a great driver and a man who can do everything.
"I do not have to hide from the challenge that awaits me, but for me, having such a great team-mate is only positive.
"It also shows how serious Renault is, if you're one of the drivers to get the top three in."
Red Bull have yet to announce who will replace Ricciardo with Carlos Sainz heading the list.
However, reports claim Max Verstappen isn't keen on the Spaniard given their past tense relationship during their time at Toro Rosso.
As such the smart money is on Pierre Gasly, who has impressed during his time with Toro Rosso.
Gasly believes Red Bull will push Honda 'massively'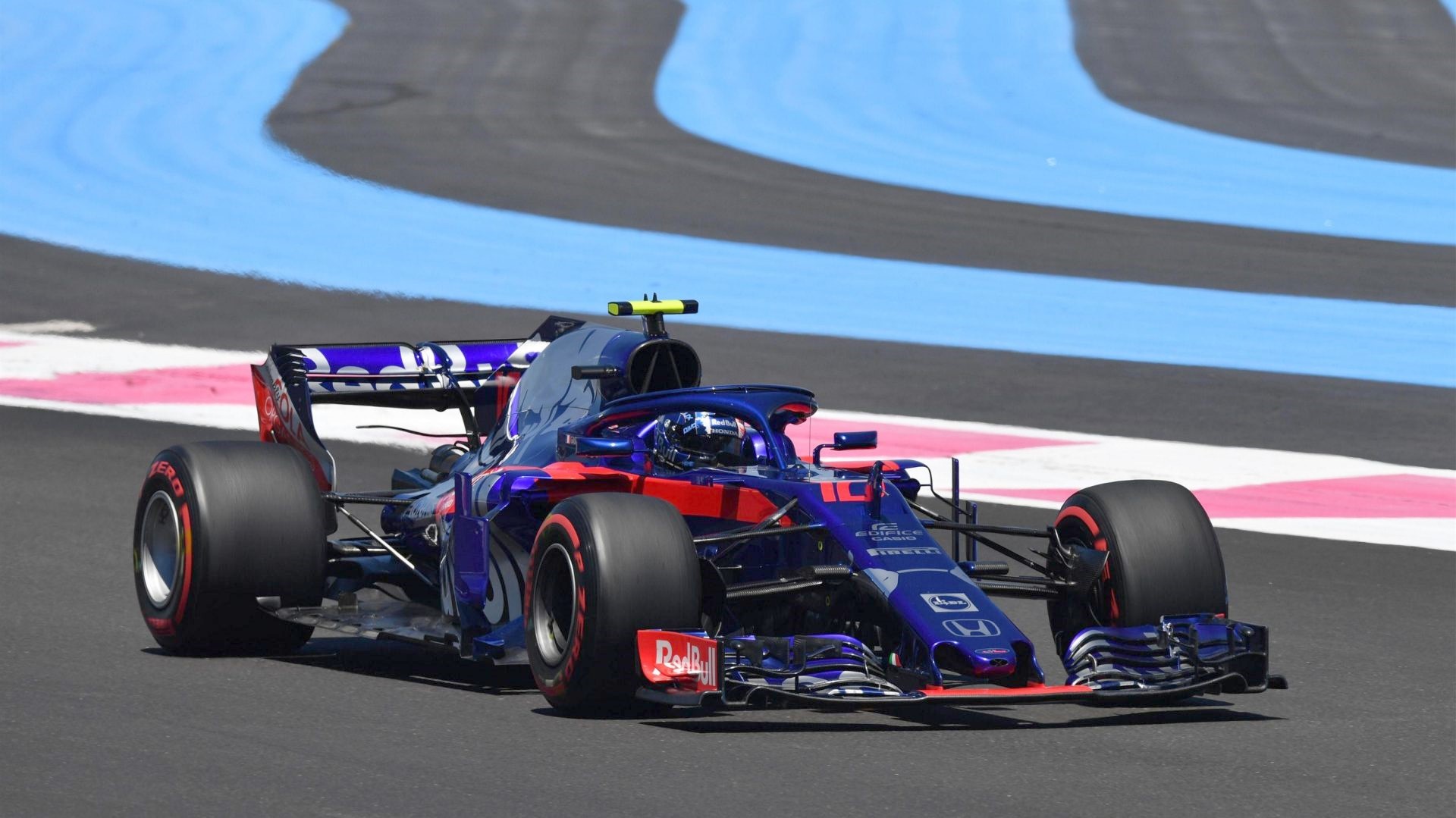 Pierre Gasly knows what Honda can do
Pierre Gasly believes having Red Bull as one of Honda's customers will only be good as they "push" the engine manufacturer in the right direction.
Next season Red Bull join Toro Rosso as one of Honda's Formula 1 customers.
The decision not only raised eyebrows in the paddock given that Honda are still struggling with reliability but may have cost the team Daniel Ricciardo, who announced last week he's jumping ship to Renault.
Gasly, though, reckons Red Bull switching to Honda will only be good for Toro Rosso.
He told RaceFans.net: "To have four cars instead of two is always better in terms of development and also with such a big team as Red Bull, we know how big and how strong they are.
"So for sure they're going to push Honda massively in the direction.
"So if we can share all our strengths together for sure it's going to be positive.
"I think also the work for next year will be starting now because all the improvements we can make at the moment will be useful for Red Bull next year."
The Frenchman has been linked to Ricciardo's vacant Red Bull seat but as yet the team has not confirmed Max Verstappen's 2019 teammate.
How Daniel Ricciardo broke the Formula One driver market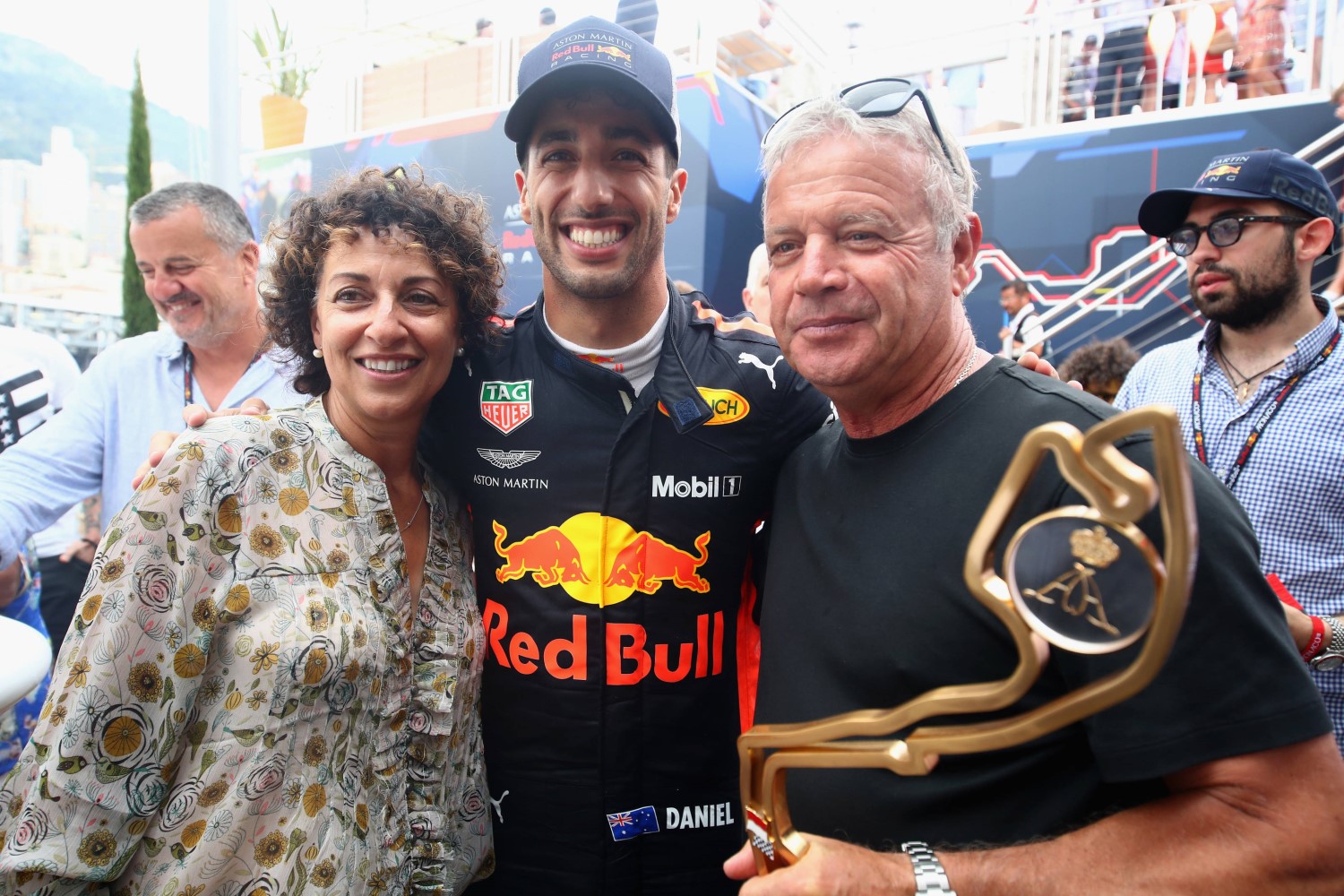 Daniel Ricciardo with his Italian parents Grace and Joe, will earn triple what Red Bull would pay him
Formula One 2018 is delivering the silliest of driver silly seasons thanks to Daniel Ricciardo's shock switch to Renault on a two-year deal, starting in 2019.
The Australian's abandonment of Red Bull Racing has rapidly and dramatically changed the complexion of a driver market that had been previously thought to have gone cold.
Indeed, it was the suddenness of the announcement that has put Formula One's complex web of potential driver moves into turmoil.
Red Bull Racing principal Christian Horner said only last month that "there is a desire from both sides to continue". Ricciardo echoed those same sentiments as recently as ten days ago.
Instead, the driver blindsided his team by accepting a last-minute swoop by Renault – which, after all, had attempted to do the same thing late last year before accepting Carlos Sainz on loan.
Red Bull Racing, deprived of the strongest driver line-up on the grid, is now scrambling to lock down its 2019 plans for itself and junior team Toro Rosso, but the rest of the grid has also been thrown into disarray.
Red Bull Racing
Though Red Bull has no shortage of home-grown candidates to replace Ricciardo, how its selection will affect Toro Rosso will also form part of its consideration.
Sainz is the obvious choice. He was kept under contract and loaned to Renault to cover exactly this eventuality at Red Bull Racing.
But though a straight switch would make logical sense, inflammation between the Sainz camp – Carlos Junior and his father, Carlos Senior – and Red Bull complicates the situation, with Red Bull motorsport advisor Helmut Marko telling the younger Sainz via Sky Sports last year when he was agitating to be released from Toro Rosso, "You don't bite the hand that feeds you."
Further, Max Verstappen and Sainz endured a difficult relationship as teammates at Toro Rosso in 2015, in part due to their fathers. Reuniting all four in the pressurized environment of a front running team could risk disaster.
Could this combination of factors push the team towards promoting Pierre Gasly instead? The Frenchman has impressed this season, particularly with his best-of-the-rest finishes in Bahrain, Monaco and Hungary. He would join Red Bull Racing with a year of experience working with Honda, which could accelerate the Japanese company's progress with Milton Keynes.
Toro Rosso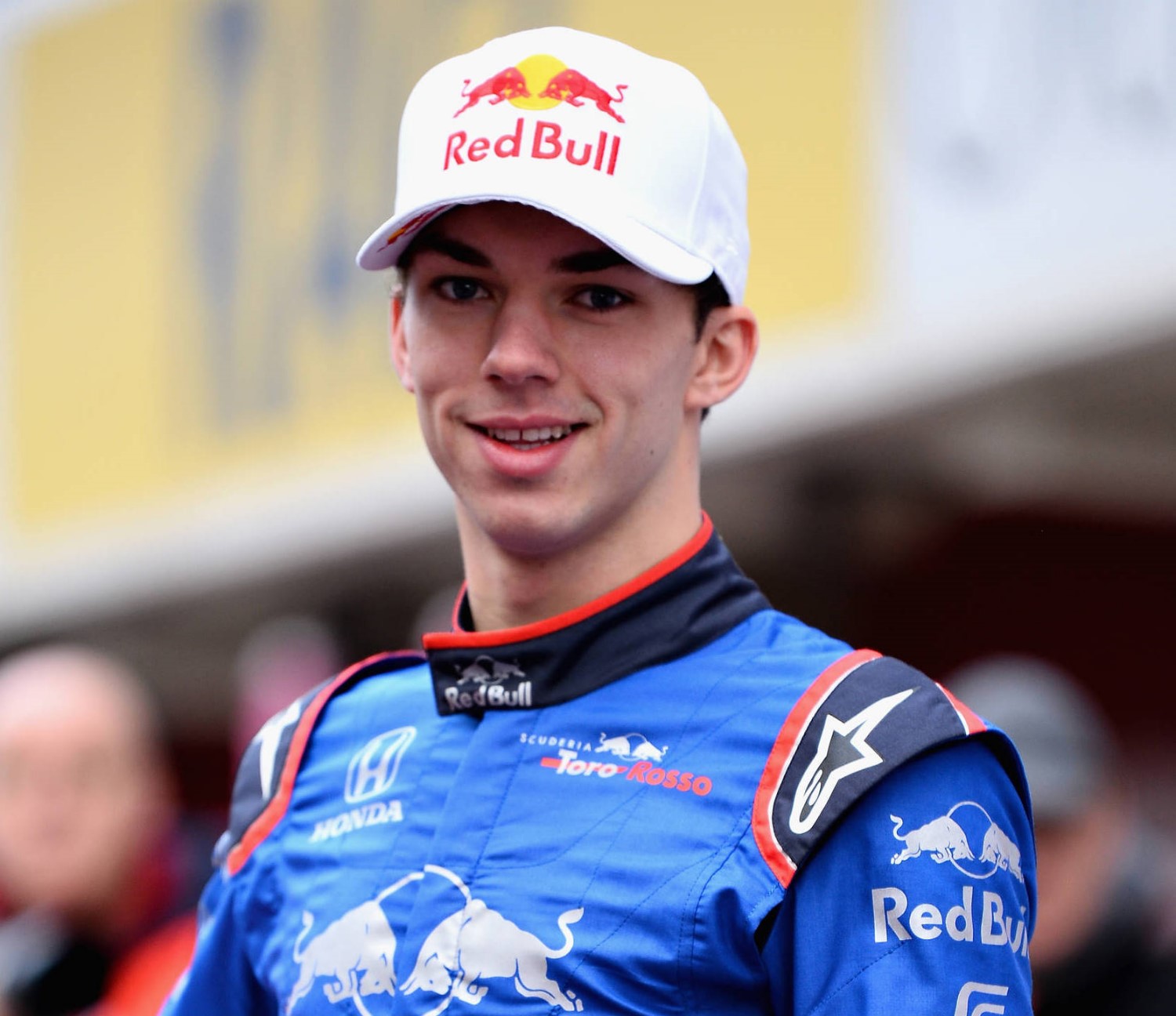 Will Red Bull call up Gasly? Is he ready?
But Gasly's move would leave a seat vacant at Toro Rosso, and the Red Bull Junior Team is bereft of a suitable replacement – its most senior driver, Dan Ticktum, is not sufficiently experienced to warrant a super license. It would also complicate plans to offload Brendon Hartley, whose slow progress adapting to Formula One has left the team underwhelmed.
McLaren junior Lando Norris is a possible solution, but an attempt to replace Hartley with the Englishman was rebuffed earlier this season. Negotiations could resume, however, after McLaren's was slapped down for announcing it had signed Toro Rosso technical director James Key in Budapest. Toro Rosso boss Franz Tost insisted his team held Key on a multi-year contract, but a driver-designer switch could now become possible.
Hartley, whose F1 career seemed unlikely to extend into a second season, appears to be a likely beneficiary of the chaos.
McLaren
How willing McLaren is to negotiate with Red Bull depends on whether Fernando Alonso decides to continue in 2019. What he decides may influence what McLaren does with Stoffel Vandoorne, the highly rated junior who has fallen flat in Formula One.
If the Spaniard leaves, the team is unlikely to want to field rookie Norris alongside the still green Vandoorne, making Sainz-Vandoorne an attractive pairing. If Alonso stays, however, it's a three-way toss-up between Vandoorne, Norris and Sainz, though CEO Zak Brown said the last mentioned would be "high up on the consideration set".
Brown has also said he had been in negotiations with Ricciardo and is considering F2 driver Nyck de Vries, an impossible number of candidates for the two cars McLaren fields, so the team's final line-up is anyone's guess.
Force India
Force India, currently in administration, also finds itself in a quandary given some its rescue scenarios assumed Esteban Ocon would replace Carlos Sainz Jr. at Renault, which was reported to be a done deal before this weekend.
One such scenario – investment from Lawrence Stroll – would presumably come only if son Lance Stroll could be accommodated, but with Sergio Perez bringing long-term sponsorship to the team, not to mention moving to save it from being wound up, and Ocon backed by power unit supplier Mercedes, making space for the Strolls would be difficult. AR1.com sees Perez going to Williams – they need his money to replace Stroll's.
Williams
This potentially upsets Mercedes' plans to promote George Russell, current F2 championship leader, to Williams in Stroll's place. With the team losing its Martini title sponsorship at the end of the season and with no major sponsorship likely forthcoming given its poor form, hanging onto money from both Stroll and SMP Racing-backed Sergey Sirotkin will be vital to the team's recovery.
Mercedes said in Budapest that it was negotiating an expansion of its Williams supply deal to gearboxes despite the British team's staunch independence, and further Mercedes investment into Grove could negate the funding of one of either Sirotkin or Stroll – and secure the German marque a more dependent political ally in the process – sufficient to crowbar Russell into one of their seats.
Daniel Ricciardo's Red Bull Racing defection is having a cascading effect down the entire Formula One grid, and with seats at Sauber and Haas also up for grabs, the 2019 driver line-up could look dramatically different from that on show this season. Michael Lamonato/The Roar