Latest F1 news in brief – Tuesday
The big money man Toto Wolff

Wolff shoots up richest list in Switzerland

Rich Energy: We've got the money to save Force India
Hamilton: Our spirit at Mercedes is better than ever
Verstappen: I'm here to win 50 or 60 F1 races
Carey: We feel pretty good about the momentum of the business
Pirelli tire choices for Belgian and Italian GPs revealed
Wolff shoots up richest list in Switzerland
Mercedes motorsport Formula 1 chief Toto Wolff has shot up the rankings in an annual list of the richest people in Switzerland.
Some F1 drivers also live in Switzerland, including the current Ferrari duo of Kimi Raikkonen and Sebastian Vettel. Bilanz said each of them is worth about EUR 92 to 138 million apiece.
But reportedly richer than both Raikkonen and Vettel, according to the magazine, is the Mercedes team boss and Mercedes and Williams shareholder Toto Wolff.
He lives with his wife Susie in the northeast canton of Thurgau, and through Wolff's various investments he is tipped to be worth up to EUR 368 million.
Every year, it is the F1 supremo and billionaire Bernie Ecclestone who tops the sport's representation in the rakings published by the Swiss business magazine Bilanz.
The offices of Ecclestone, 85, are in London, but his official residence is Gstaad, Switzerland, ostensibly for tax reasons as his fortune is estimated at between EUR 2.3 to 2.7 billion.
Another Swiss-based billionaire is Mansour Ojjeh, a shareholder of the McLaren team.
Next up is Michael Schumacher, who is recuperating from brain injuries at his home on the shores of Lake Geneva. Bilanz estimates the great German's fortune at between EUR 644 and 736 million. Grandprix247
Rich Energy: We've got the money to save Force India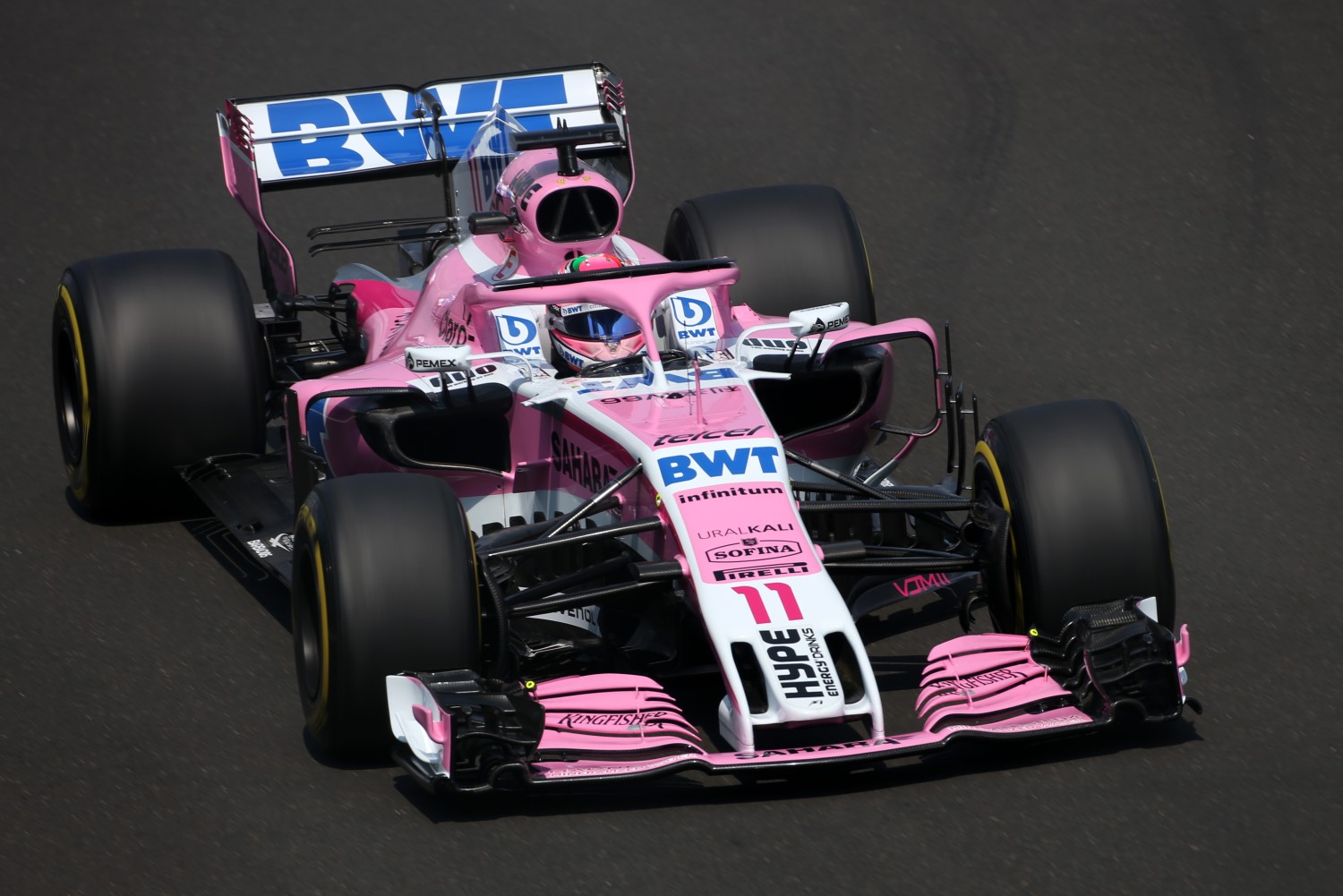 Sergio Perez
While Force India is in administration, behind-the-scenes efforts are being made to save the team, among potential buyers are Rich Energy whose chief William Storey is adamant his company has the means and commitment to save the beleaguered Formula 1 team.
Speaking after Rich Energy's bid to save the team was rejected, Storey said in a TV interview with Peter Windsor, "We've got the money to do so, the business model and the reasons to do it. Having spent six months working on Force India we're not going to relinquish that overnight."
The plan was to inject around $40-million in two instalments into the team to save approximately 400 jobs and allow the team to continue racing in the big leagues.
But these overtures have been rejected despite assurances that the backing is solid, supposedly supported by billionaires including West Ham United Football Club owners David Sullivan and David Gold
Storey has remained defiant despite the setback to his bid, but insists that Rich Energy will "be in Formula 1 sooner or later."
And added, "There's an awful lot of senior people in the sport who have seen our money."
Potential buyers are looming and looking to pounce when the time is right, these supposedly include Lance Stroll's billionaire father Lawrence Stroll and Nikita Mazepin's super-rich dad Dmitry Mazepin.
Also watching with interest from the sidelines are a couple of American consortiums including IndyCar team boss Michael Andretti and his driver Alexander Rossi's father Pieter, as well as ex-baseball franchise boss Jeff Moorad.
Mercedes and main sponsor BWT supported Force India driver Sergio Perez who triggered the administration, with a claim of $4-million which the Mexican is owed by the team, in the belief that the process will speed up the sale of the team.
Rich Energy has to convince the creditors that they have deep enough pockets not only to pay the team's existing creditors but also to sustain the investment to ensure the team survives and is financially healthy in future. So far his assurances have fallen on deaf ears.
Storey insists that Rich Energy, which was launched six years ago, has the liquidity to embark on the project and should be taken seriously.
This story is set to drag on until a proper buyer is found and Formula 1 can ill afford to lose another team, so watch this space! grandprix247
Hamilton: Our spirit at Mercedes is better than ever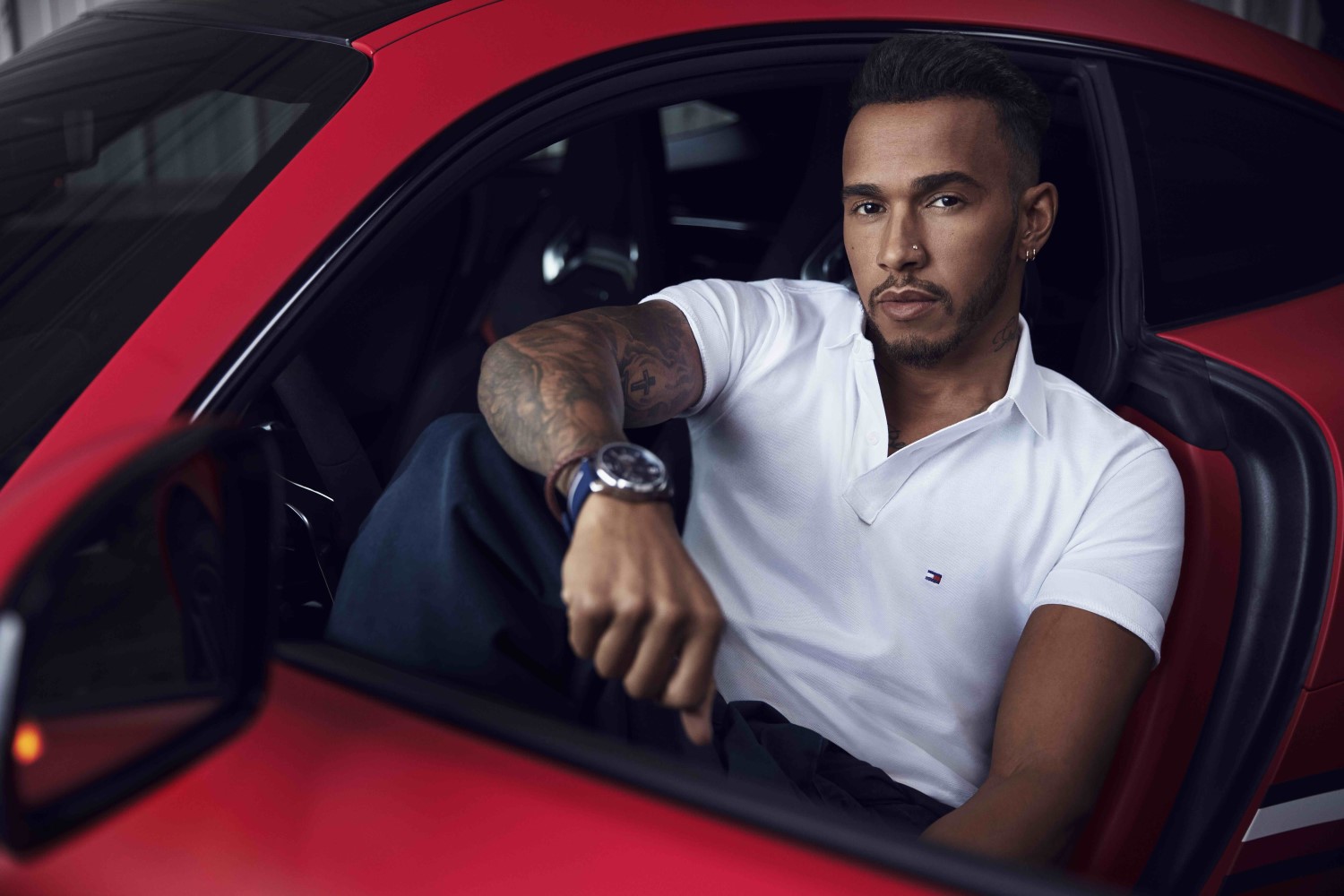 How can Hamilton's spirits not be high, he's driving an Aldo Costa designed car
After 12 rounds Mercedes driver Lewis Hamilton leads the 2018 Formula 1 World Championship standings by 14 points and admits that he is very fortunate to be at the top of the standings by 24 points despite the fact that Ferrari have had the stronger package in recent races.
Speaking to the official Formula 1 website, Hamilton said, "I really could only have dreamed that we would be in the position that we are in right now, considering all factors and based on our pure performance, where we stand compared to the Ferraris."
Title rival Sebastian Vettel began the season with a couple of wins, but the German fumbled badly when he crashed out of the lead during his home German Grand Prix which cost him 25 valuable points and then failed to capitalize with a stronger car in Hungary which allowed Hamilton to extend his lead even further.
The Englishman added, "I'm really happy, going into the break, particularly with back-to-back wins. I think that boost will last a long time for our team and it's encouraging for everyone so I'm excited for the break."
"Second half is usually… it gets a bit better on our side so we will go and prepare and make sure we come back even stronger."
"We've got work to do, we've got things to improve, we've got performance to bring moving forwards. We've got to try and catch them [Ferrari] – but we've got to continue to keep rising with all the other elements, which allows us to beat Ferrari when they don't bring their A game."
"I don't believe there's ever a moment that you've got your hands on the title or the trophy. We've got a long, long way still to go and there's still nine races."
"So a lot can happen moving forward but what's really important is that we continue to keep up the pressure and keep working as we have done until now."
"There's nothing we really need to alter. I think our work ethic has been very strong and the team morale is better than ever and the spirit is better than ever."
As it stands, with nine rounds remaining in the championship, Hamilton has five wins to Vettel's four with 225 points on the table between the next round at Spa-Francorchamps and the season finale in Abu Dhabi.
Verstappen: I'm here to win 50 or 60 F1 races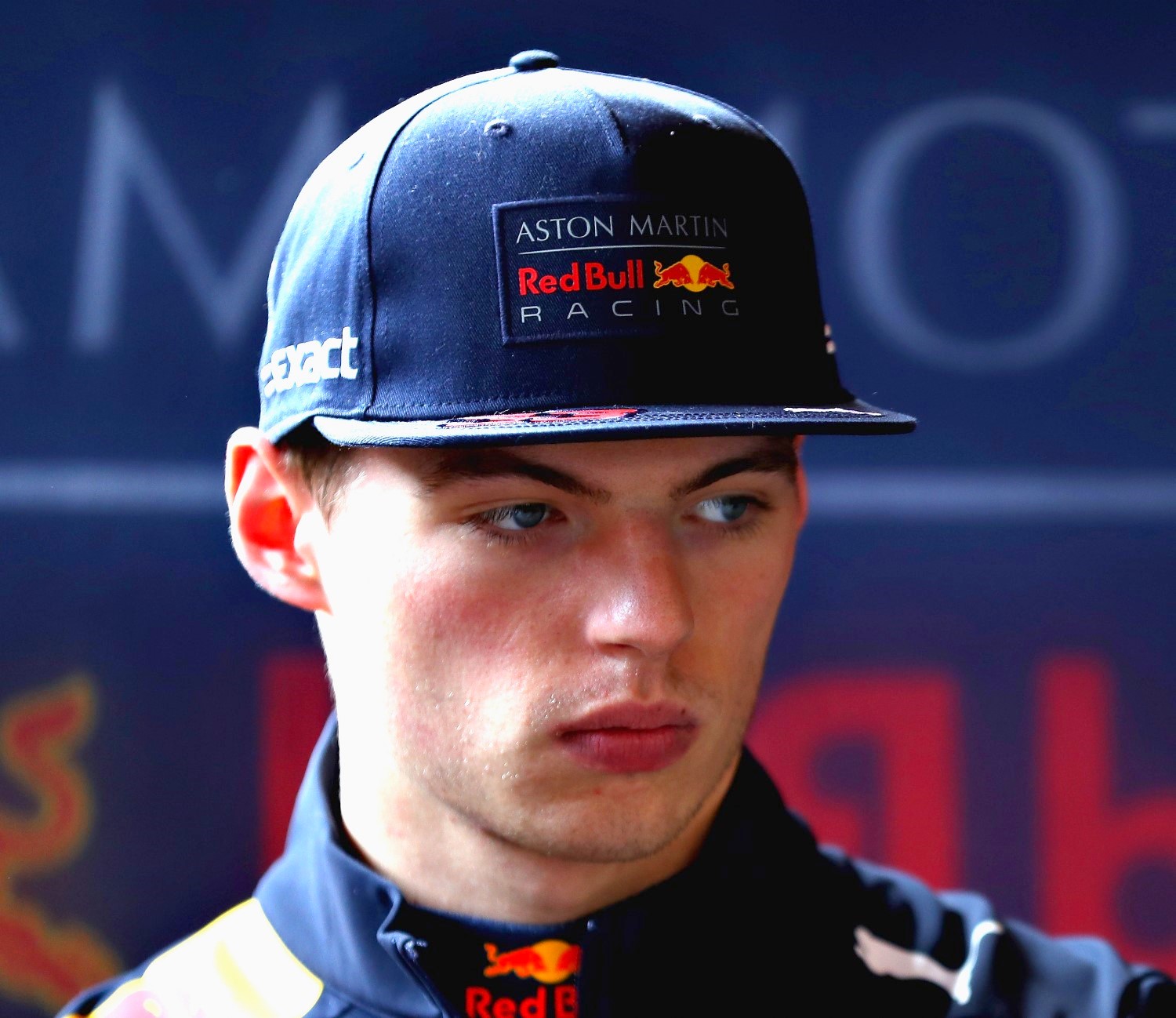 Max Verstappen won't win anything is the rumor of Adrian Newey following Ricciardo to Renault turns out to be true
Max Verstappen suspects that Renault may favor their own works team in terms of power unit supply and believes that his Red Bull team are always a couple of races behind in the development war which simply does not make his aim of winning 50 or 60 Formula 1 races feasible at this stage.
Verstappen believes that being a customer team puts Red Bull a step or two behind Ferrari and Mercedes in the development war that prevails during the season. While he acknowledges that Renault will always be a step ahead with upgrades.
Verstappen pointed out, "If there are new parts they will, of course, go to the factory team first which is also logical but it's a pity for us."
You just know that at Ferrari and Mercedes these are immediately introduced and then they might have the advantage of that for one or two races before the rest takes a step. So, we are always two races behind. Especially now they have their own factory team, you're always a little behind on things."
"Now that it's certain that you are making the switch to Honda, that will not work in your favor, let's put it like that. But that's how these things work."
"We know that, so you just need to accept it," added Verstappen, alluding to the fact that Red Bull have decided to ditch Honda for Renault, but the 'divorced couple' still need to see out this season.
"I hope we will continue to develop the car well. We are better than [Ferrari and Mercedes] so car-wise they are the ones who need to catch up."
Verstappen has endured a topsy-turvy season this year, DNFs, some waywardness of his own making and engine related niggles have combined to haunt him, but he did survive the Austrian Grand Prix to take a famous victory at his team's home race track,
Th Dutchman rates the triumph on that day as one of the sweetest of his career, up there with the stunning win in his debut for Red Bull at the 2016 Spanish Grand Prix, "The victory in Austria, especially in front of so many fans but also with a Red Bull car at the Red Bull Ring was something really amazing."
But he revealed on his website why he did not celebrate the achievement, "We were in a triple-header so you can't really go partying. I was babysitting at home for my manager's son, so pretty standard."
Needless to say, the 20-year-old Dutchman wants more, "I'm not here to win four races. I'm here to win 50 or 60."
Carey: We feel pretty good about the momentum of the business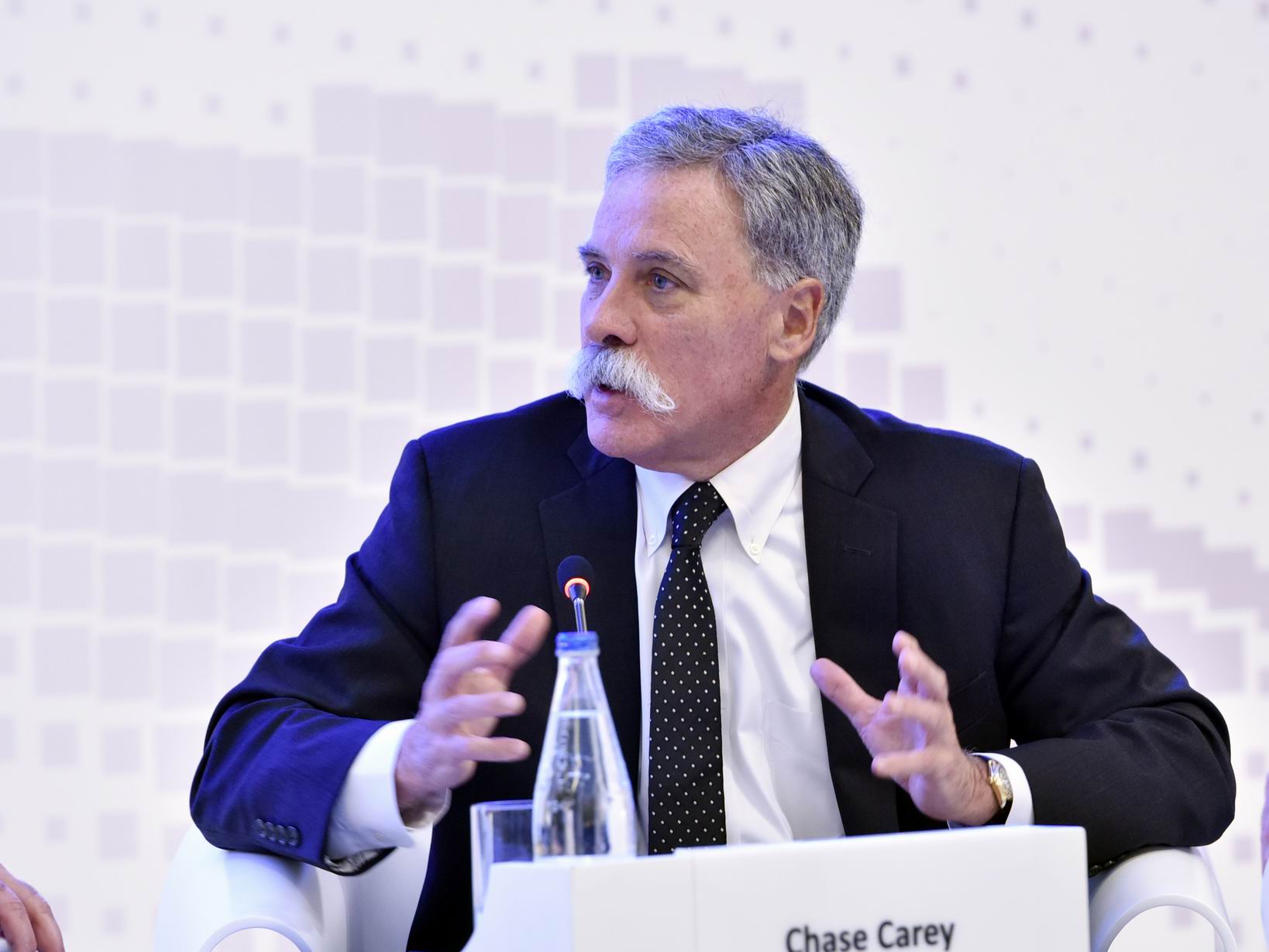 Chase Carey
Taking over Formula 1 from dictator Bernie Ecclestone was never going to be an easy mission for Chase Carey who before being appointed executive chairman of the sport under the ownership of Liberty Media, nevertheless the American businessman is adamant that there has been progress but at the same time acknowledges there is still work to be done.
Speaking to the Sunday Times, Carey said, "We feel pretty good about the momentum of the business. We've had good crowds. Recently they've all been up significantly. In Hungary they added stands, the same in Germany the week before."
"Although it's only anecdotal, it was nice in Germany that people were saying how much more exciting and enjoyable the racing was compared with two years before when it was last there. They said it had a different feel, a different energy, an openness and more of a fun atmosphere for the fans."
"Do we need to make the action better, the competition closer? Yes. Do we have an issue on costs? Yes. Do we need to create healthier business models? Yes. Do we need to simplify elements of the rules? Yes."
"Within that there are differences on specifics; with 10 teams there are a range of views. So you have to wade in and find the compromises that nobody's completely happy with but with everybody believing the logic. Nobody is going to get everything they want but together we'll be in a better place."
Last month Carey met with Jean Todt and the late Sergio Marchionne to iron out differences between the parties, the former Ferrari chairman had been particularly vocal about the future of the sport and made it clear that Liberty Media risked losing the most famous Formula 1 team from the grid.
Carey shed light on the meeting, "I had dinner with him shortly before he went into hospital and we were largely in agreement on the major issues. We'd arrived at the place of 'let's get this done'. I have nothing but respect for him. He was a larger-than-life force. He'll be missed."
Inevitably conversations with Carey lead to his views on Ecclestone, the man he removed from the helm of Formula 1, "He knows more about the sport than I'll ever learn."
"I meant it when I said I give Bernie credit for the sport he built," he says. "There's nothing wrong or right about it. We're different people and have different views on how you build and run a business. He didn't believe in marketing, digital and event spectacles but I do."
"We want the events to be unique while keeping his mystique and glamour but still make it exciting. Bernie said the sport needs a dictator and I said it requires leaders, not dictators; you need to try to bring people along rather than telling them what to do."
Finally, particularly interesting is his view on how Formula 1 – often referred to as a 'piranha pool' – conducts business, "The sport likes to create noise, likes to negotiate through the media. It's not the way I've done business. But the teams all agree with the need for the changes that we're pushing forward with."
Pirelli tire choices for Belgian and Italian GPs revealed
Pirelli has released Formula 1 teams' tire choices for the Belgian and Italian Grands Prix, which will both feature the medium, soft and supersoft compounds.
In both cases there is some divergence between the top teams, especially at Spa – where Mercedes has opted for a more conservative selection than Ferrari, with a greater focus on the medium tire for the high speed circuit.
For the Belgian event both Mercedes drivers have taken three sets of mediums, four softs, and just six supersofts.
Ferrari has split its choices, with Sebastian Vettel on two mediums, four softs and seven supersofts, and Kimi Raikkonen with just one medium, five softs, and seven supersofts.
Tires selections for Spa
Tire selections for Monza