With Dale Jr. gone, NASCAR hoping to ride Chase Elliott's coattails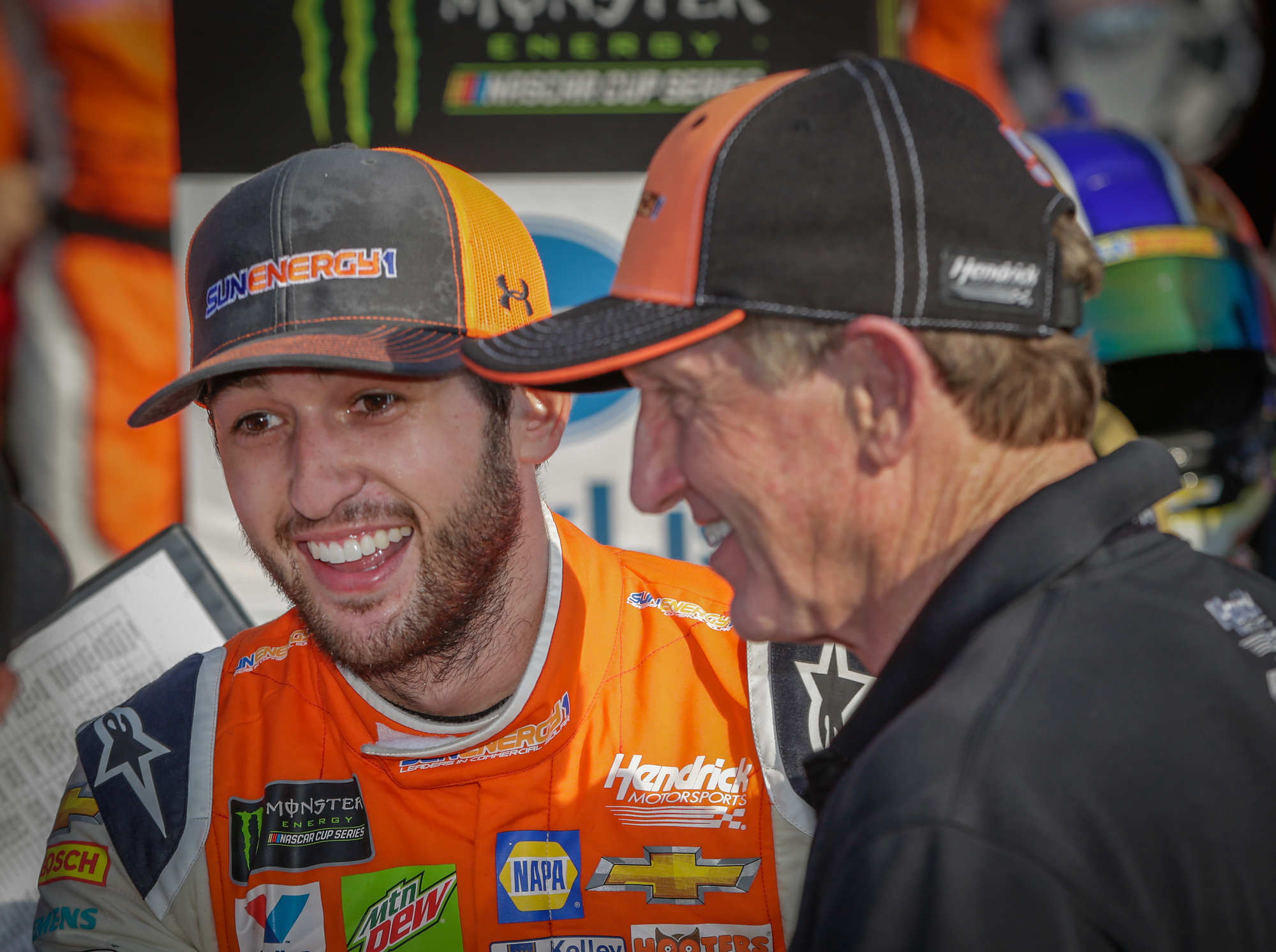 With all the big names retired, NASCAR needs Chase Elliott to be the next 'hero' so they can ride the coattails of e and his father
Chase Elliott yesterday won his first Monster Energy NASCAR Cup Series race before a sold out grandstand at Watkins Glen Int'l.
Elliott, the son of NASCAR HOFer Bill Elliott and the presumed successor to Dale Earnhardt Jr. as the sport's new most popular driver, won the race in the No. 9 Chevrolet during his 99th Cup Series start for Hendrick Motorsports.
The win by Elliott was a long time coming for him, the team and a series desperate to see new drivers step in to fill the void of a glut of recently retired stars.
Elliott will likely do interviews this week but is not expected to do a media tour in N.Y. as drivers sometimes do after big events. The win was the 250th for HMS and comes a little more than a year after its most recent Cup win. Adam Stern, SBD.
The AP's John Kekis notes the race drew "raucous cheers of the sellout crowd" at WGI and "assured Elliott a spot in the playoffs." AP.
In Charlotte, Brendan Marks notes Elliott has "been a fan favorite long before his first victory."
NASCAR drivers and execs have "long sung" Elliott's praises. And with the "recent void of star power, it would be a boon for the sport" if Elliott "developed into the star he has been billed as." This is "one step in the right direction." CHARLOTTE OBSERVER