Lauda has emergency lung transplant – critical condition (2nd Update)
Lauda (R) improving
UPDATE
Reports from Austria have claimed that Niki Lauda is now awake and breathing on his own after being in a serious condition following his lung transplant, which left him breathing via a heart-lung machine and deemed to be in an extremely critical condition.
But yesterday head of the Department of Thoracic Surgery, Walter Klepetko, said: "Considering the not very easy circumstances we are very, very happy with the developments", leading to optimism about his condition.
Now Austrian channel OE24 has confirmed that Lauda is awake, and though a little confused is breathing normally and so the apparatus attached can be removed, and he can begin his long road to recovery, one that looked most unlikely just a few days ago.
Lauda had been suffering from a severe form of pneumonia, and as his condition worsened it became clear that a new lung was required – one that was swiftly found, on Wednesday.
Doctors believe that Lauda will be able to breathe, speak and eat normally within a few weeks, but it is unlikely that he will be present at any Formula 1 action until October at the very earliest. Klepetko is confident that the 69-year-old should be able to work at the same capacity as previously, saying: ""He will be an old man again, [but] he will be able to fly again, even work as before."
08/03/18 Mercedes released a statement from its F1 boss Toto Wolff on Twitter on Friday.
"Although we should enjoy the start of our summer holidays this evening, none of us at Mercedes will pretend that we feel happy – our thoughts are rather with Niki, Birgit and the Lauda family," said Wolff.
"The world knows Niki as an F1 legend with incredible power and resilience. For all of us at Mercedes he is our chairman, our mentor and our friend.
"We have missed him by our side in Hockenheim and Hungary, and can't wait to have him back with us.
"The recovery he faces is not a race. But I'm sure he will soon be telling every nurse and doctor that he has had enough of hospital.
"We wish him a safe and speedy recovery – in that order – and send all our positive energy to him and his family. I miss you my friend."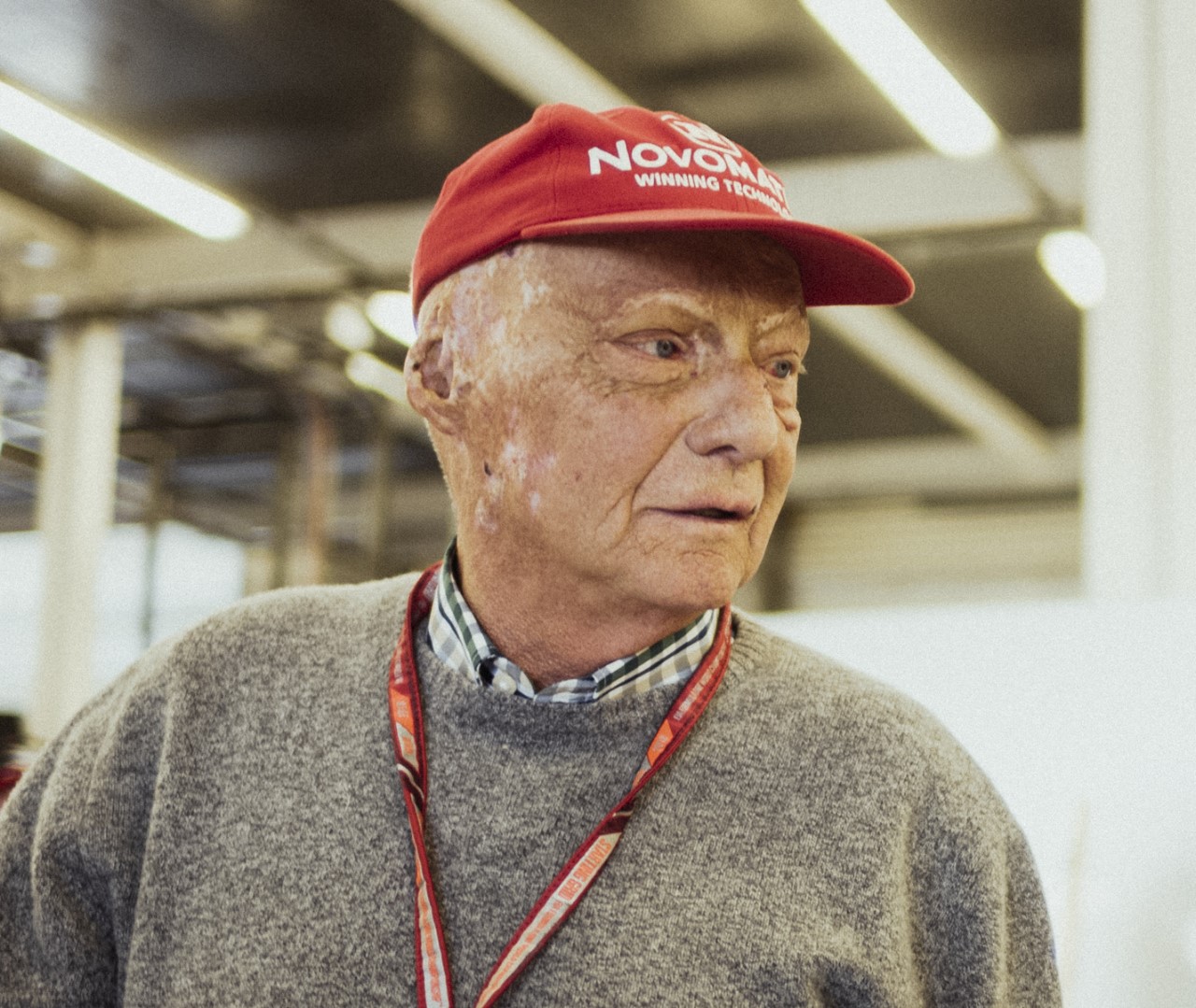 Recall that Lauda's lungs were damaged inside when he inhaled fire, smoke and fire retardant in his 1976 accident at the Nurburgring where he almost died
08/02/18 Austria's motorsport icon and operator Niki Lauda is in critical condition. The 69-year-old Viennese had to undergo a lung transplantation on Thursday in the Vienna General Hospital because of a severe lung disease. This was announced by the hospital in the evening.
The operation was successfully carried out by Walter Klepetko , head of the Clinical Department of Thoracic Surgery, and Konrad Hotzenecker . "We ask for your understanding that the family will not make public statements and request that the privacy of the Lauda family be safeguarded," said the AKH in its statement.
Lauda has been in the hospital for more than a week. Because of an illness he had broken off the family vacation in Ibiza. The chairman of the board of the world champion Mercedes was also not at the Formula 1 races in Hockenheim (July 22) and Hungary (July 29).
Summer flu underestimated
According to the daily newspaper "Osterreich", Lauda had caught a summer flu in Ibiza, which he initially underestimated. As the symptoms worsened, the co-owner and CEO of the airline Laudamotion should have flown in private jet to Vienna to be treated there.
Lauda already spent a few days in intensive care because of the aggressive virus, according to consistent media, before he was relocated to the normal station. On Thursday, the condition of the triple Formula 1 World Champion but had worsened again, reported "Austria".