Ferrari's Profit Jumped, but Investors Are Nervous
812 Superfast
Italian exotic-car maker Ferrari (NYSE:RACE) said on Aug. 1 that its net profit rose 18% in the second quarter, to 160 million euros ($187.3 million), on a 6% increase in global shipments driven largely by demand for its new 12-cylinder 812 Superfast model.
Excluding one-time items, Ferrari earned 0.84 euros per share, beating Wall Street's consensus estimate of 0.81 euros per share. Ferrari's profit increased despite an exchange-rate-driven decline in revenue to 906 million euros, which fell short of estimates.
During the company's earnings call, new CEO Louis Camilleri sought to reassure investors in the wake of the death of his predecessor, the charismatic Sergio Marchionne. But Ferrari's share price fell sharply after Camilleri characterized the aggressive 2022 financial goals set by Marchionne as "aspirational."
The raw numbers
Metric Q2 2018 Change vs. Q2 2017
Revenue 906 million euros (1.6%)
Vehicles shipped 2,463 6%
Adjusted EBIT (earnings before interest and taxes) 217 million euros 7%
Adjusted EBIT margin 23.9% 2.0 ppts
Net profit 160 million euros 18%
Industrial free cash flow 93 million euros 1.1%
Ferrari's net industrial debt, or debt in excess of its cash balance and receivables, stood at 472 million euros as of June 30, 2018; this was up from 413 million euros as of March 31, 2018.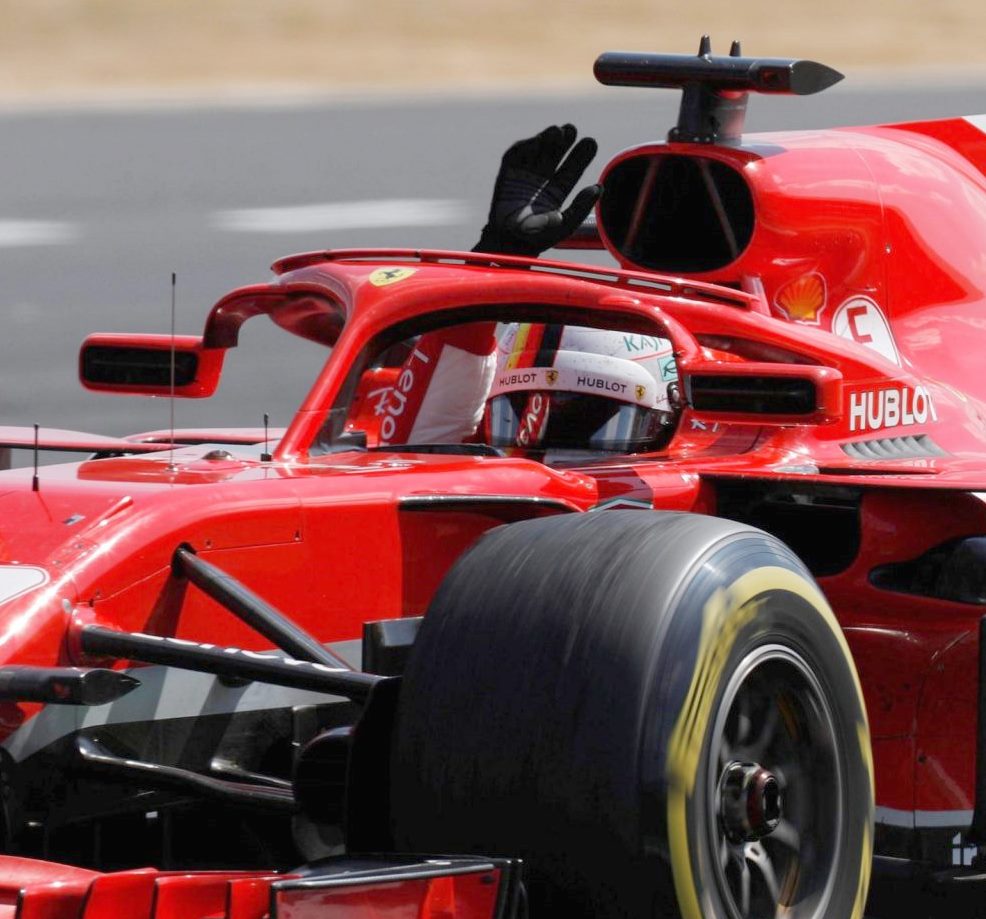 Ferrari is a racing company that happens to sell great road cars too
Ferrari's quarter: The nutshell summary
Ferrari's model range can seem complicated to the uninitiated, but the rule of thumb for investors is simple: All Ferraris are very profitable products by auto-industry standards, but those with 12-cylinder engines are higher-priced and generally have higher profit margins than 8-cylinder models.
As you'd expect, the 8-cylinder models as a group generally outsell the 12-cylinder Ferraris, but the "mix" varies from quarter to quarter. But note that Ferrari occasionally complicates our rule of thumb by offering limited-run models, which typically fetch very high prices (think millions of U.S. dollars) regardless of engine type. (Ferrari often refers to those limited-run models as "supercars.")
Right now, Ferrari has two new models drawing considerable interest from customers: The 812 Superfast, a 12-cylinder model (named for a historic 1960s Ferrari model) that began shipping late in 2017, and a new 8-cylinder convertible called the Portofino that just began shipping in the second quarter. The Portofino replaces the 8-cylinder California, which had been Ferrari's best-selling model until it was discontinued at the end of 2017.
Got all that? Here's the nutshell summary of the second quarter: Sales of 12-cylinder models rose 22.6% from a year ago, on demand for the Superfast; sales of 8-cylinder models rose 1% as Ferrari ramped up production of the Portofino.
The takeaway: Ferrari's product mix improved from a year ago, which is why its EBIT margin rose to 23.9% from 21.9% in the second quarter of 2017.