More broken legs at Spa (Update)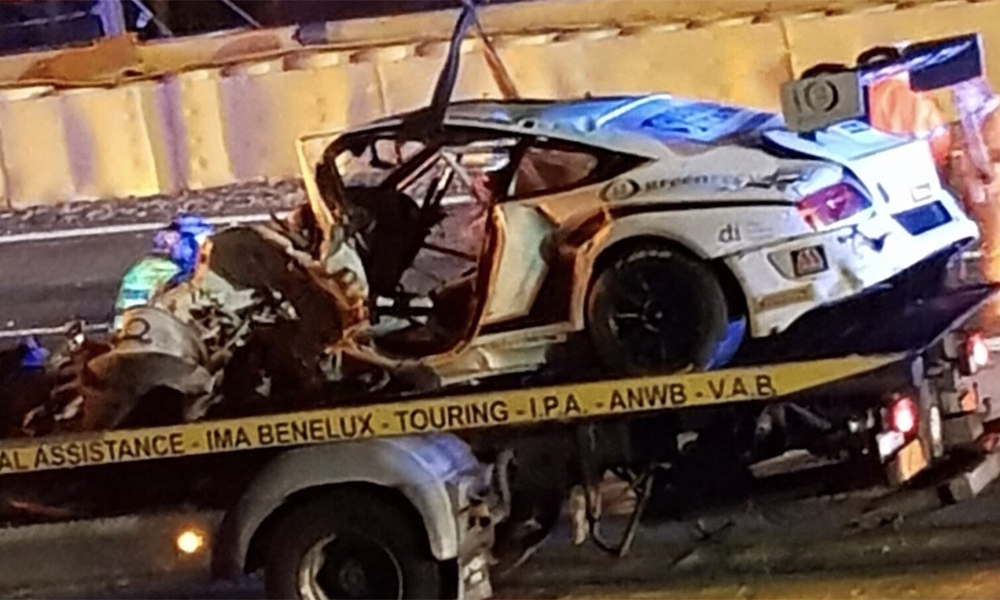 Not much left of the front of Andy Meyrick's Bentley
UPDATE SRO Motorsports Group has confirmed that all drivers involved in three serious accidents during the Total 24 Hours of Spa weekend have made positive progress.
In a statement, the event organizer confirmed that two of the four injured drivers and a marshall have returned home from hospital.
Drivers Andy Meyrick and Juergen Krebs remain in hospital following their collision during the main race on Saturday night, but are reportedly making "good progress" and are expected to be discharged later this week.
Krebs, who was driving the No. 666 Attempto Racing Lamborghini Huracan GT3, collided with Meyrick's No. 31 Team Parker Racing Bentley Continental GT3 at the high-speed Raidillon section.
Both competitors suffered fractures and were initially transferred to intensive care.
On Monday, Meyrick's team-mate Seb Morris posted an Instagram photo of the Brit smiling in his hospital bed with the caption: "What an absolute inspiration of a human being. 170 miles an hour crash and already got his sense of humor straight back."
SRO also confirmed that Stephane Ortelli, who had a heavy night-time crash at the same section in the No. 14 Emil Frey Racing Lexus RCF GT3, has returned home after checks.
Additionally, Lamborghini Super Trofeo driver Fredrik Blomstedt and a track marshall have also returned home following a red flag crash in the one-make support race.
After a touch with a competitor, Blomstedt's car hit the Campus tyre barrier at high speed in front of marshal post 12.
Three other marshalls who were on the post at the time of impact sustained minor injuries and were released following checks at the Spa medical center.
"SRO Motorsports Group would like to take this opportunity to once again thank all of the track workers and medical staff at Circuit Spa-Francorchamps for their efforts over the weekend," the statement concluded. Sportscar365
07/29/18 Andy Meyrick and Juergen Krebs have both sustained fractures in a serious accident that red-flagged the Total 24 Hours of Spa overnight.
Meyrick, in the No. 31 Team Parker Racing Bentley Continental GT3, and Krebs, driving Attempto Racing's No. 666 Lamborghini Huracan GT3, collided at Raidillon at around 3 a.m. local time.
It resulted in a stoppage of more than an hour while both drivers were extracted from their cars before being transported to the circuit medical center and onto a hospital.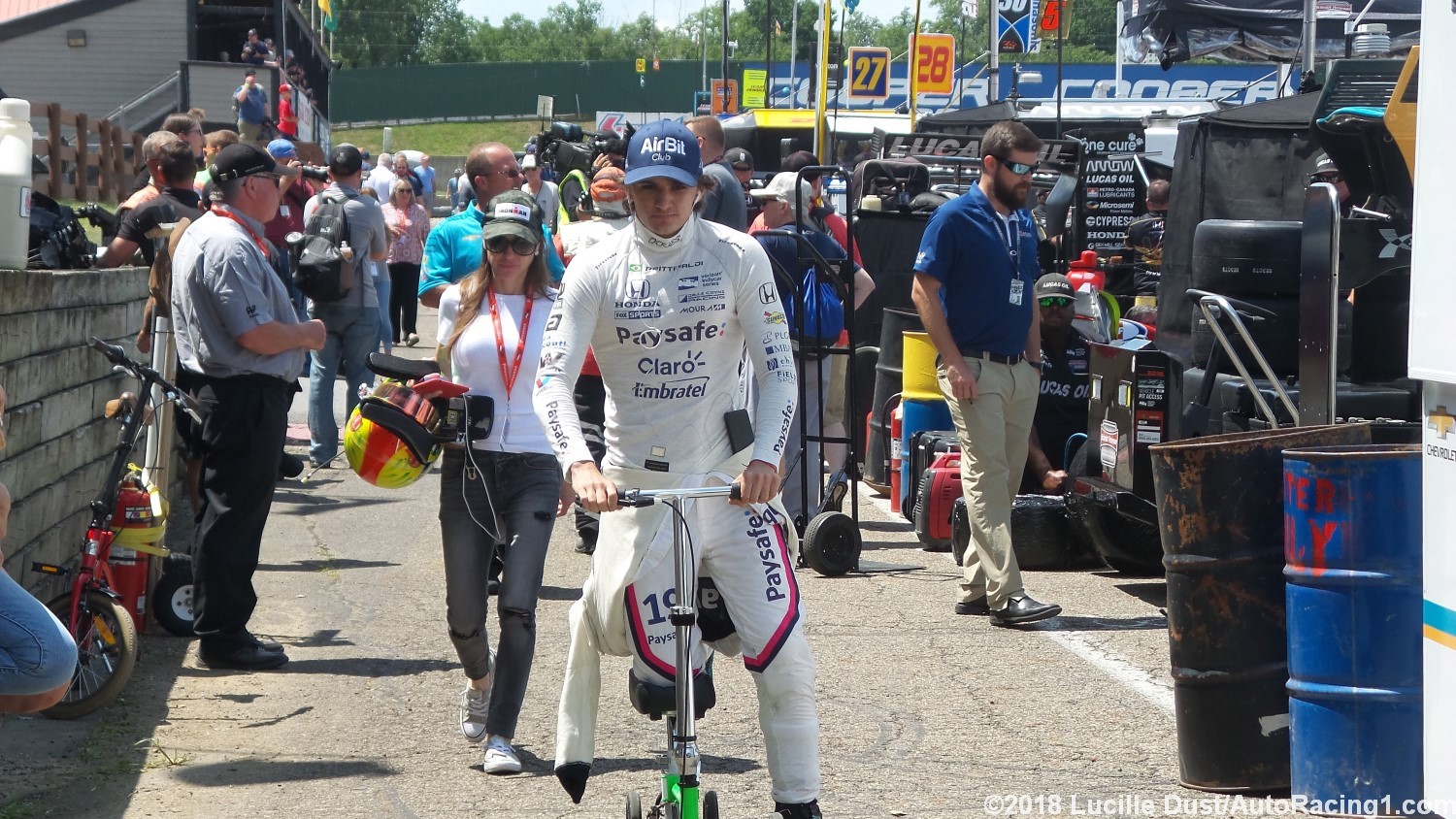 Pietro Fittipaldi knows all about breaking both legs at Spa
While not having suffered life-threatening injuries, both drivers are currently in intensive care units due to the "high speed nature" of the accident but were reported to be awake and alert immediately following the collision.
The extent of the drivers' fractures, however, are unclear.
Based on trackside photos, which indicate extensive front-end damage to both cars, Meyrick and Krebs could be facing injuries to their lower extremities.
"SRO Motorsports Group would like to thank the circuit medical staff and track marshals for their assistance, while also wishing both drivers a full and speedy recovery," a statement from the SRO read. sportscar365