Latest F1 news in brief – Wednesday
Sainz Jr. would be committing career suicide with a move to McLaren

De la Rosa warns against McLaren move for Sainz Jr.

Renault blames Red Bull for using old parts
Renault surprised by Ferrari engine gains in 2018
Norris: "It was really enjoyable to get back in the car today"
De la Rosa warns against McLaren move for Sainz Jr.
(GMM) Pedro de la Rosa is not sure an all-Spanish driver lineup at McLaren next year would be a "dream".
Carlos Sainz is being linked with the seat alongside his friend and countryman Fernando Alonso at McLaren for 2019.
Some in Spain might consider it a dream team, but former F1 driver de la Rosa is not so sure.
"A dream? I think it would be better if they were not together," he told Cadena Ser radio.
"Being Fernando's teammate is very difficult, so I prefer that someone other than Carlos suffers. I would prefer if Carlos gathers two or three more years of experience and then face a beast like Fernando," de la Rosa added.
But he said that if Sainz is ousted by Renault, the Spaniard should not worry about being spat out by F1.
"If Renault makes the mistake of letting Carlos go, he has still earned his place in F1," de la Rosa said.
More broadly, the former McLaren driver said the fight for the world championship will still be closely fought, even though Lewis Hamilton is running away with the points lead.
"Mercedes is winning where Ferrari should, so the great drama for Vettel is that despite having the best car he has 24 points less," said de la Rosa.
"There's still a long way to go and everything will be decided over details at the last race," he predicted.
Renault blames Red Bull for using old parts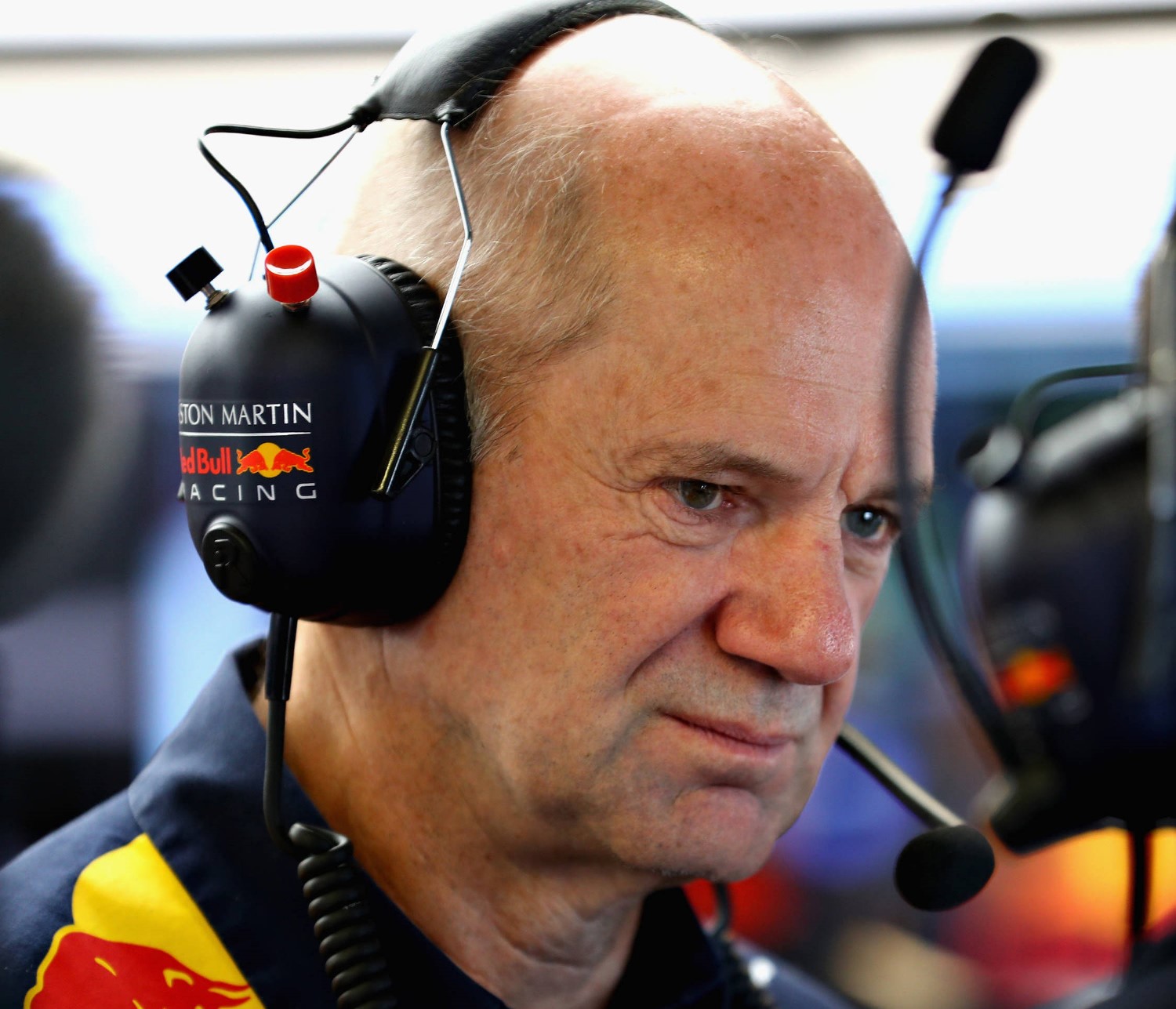 Renault blames Adrian Newey's car design for Red Bull's issues
(GMM) Any niceties between Red Bull and Renault are now in the past.
The two parties are splitting at the end of the year, with Red Bull moving to works Honda power.
But tempers are fraying, as team boss Christian Horner and driver Max Verstappen unloaded fury on Renault following another technical problem in Hungary.
"I'll leave it to Cyril to give the excuses," Speed Week quotes Horner as saying.
But Cyril Abiteboul, the Renault team boss, did not hit back with an excuse, but rather a message of resignation about the fading Red Bull partnership.
"We haven't read what Christian Horner says about us since 2015," said the Frenchman.
"It's very clear that we have nothing to do with them anymore," he added.
"They have a new engine partner who pays a lot of money to get their product on board, and I wish them good luck. That's all I have to say," Abiteboul said.
As for Horner's complaints about the MGU-K unit, however, Abiteboul insists Red Bull has some blame as well.
"We switched to an improved MGU-K in Monaco," he revealed. "Red Bull does not use them because the installation of the car is different.
"But with the new MGU-K we have the temperatures much better under control and there were no problems in our cars. But we cannot force Red Bull to use it."
Renault surprised by Ferrari engine gains in 2018
Nick Chester
Renault Formula 1 technical director Nick Chester says is "a bit surprised" by the engine gains Ferrari has made through the 2018 season, but doubts it is related to the way in which the team is running a blown rear wing.
After years of Mercedes dominance in the power unit stakes, Ferrari has emerged as the strongest engine supplier this season, with Mercedes team boss Toto Wolff estimating the time deficit in a straight line at Hockenheim two weeks ago to be worth half a second.
Ferrari's latest engine update arrived for customer teams Haas and Sauber at the last race in Hungary ahead of the works team gaining the new parts at the next race in Belgium, giving the team another boost in its bid for both championships.
Asked by Crash.net in Hungary if he was surprised by Ferrari's engine gains, Renault's Chester said: "They definitely made a big step Canada-time. I'd say yeah, we are a bit surprised.
"They've got a strong engine anyway, but it's really quite strong now. The performance is right up there."
One area of development earlier this year was the blown rear wing, but Chester does not think Ferrari's recent gains have been down to advancements in that area.
"Not that we're aware of. But it's always hard to know what another team is doing," Chester said.
"It just seems to be more power unit output. Their straight line speeds are very strong while running a sensible rear wing on the car. So they do seem to just have good power."
Norris: "It was really enjoyable to get back in the car today"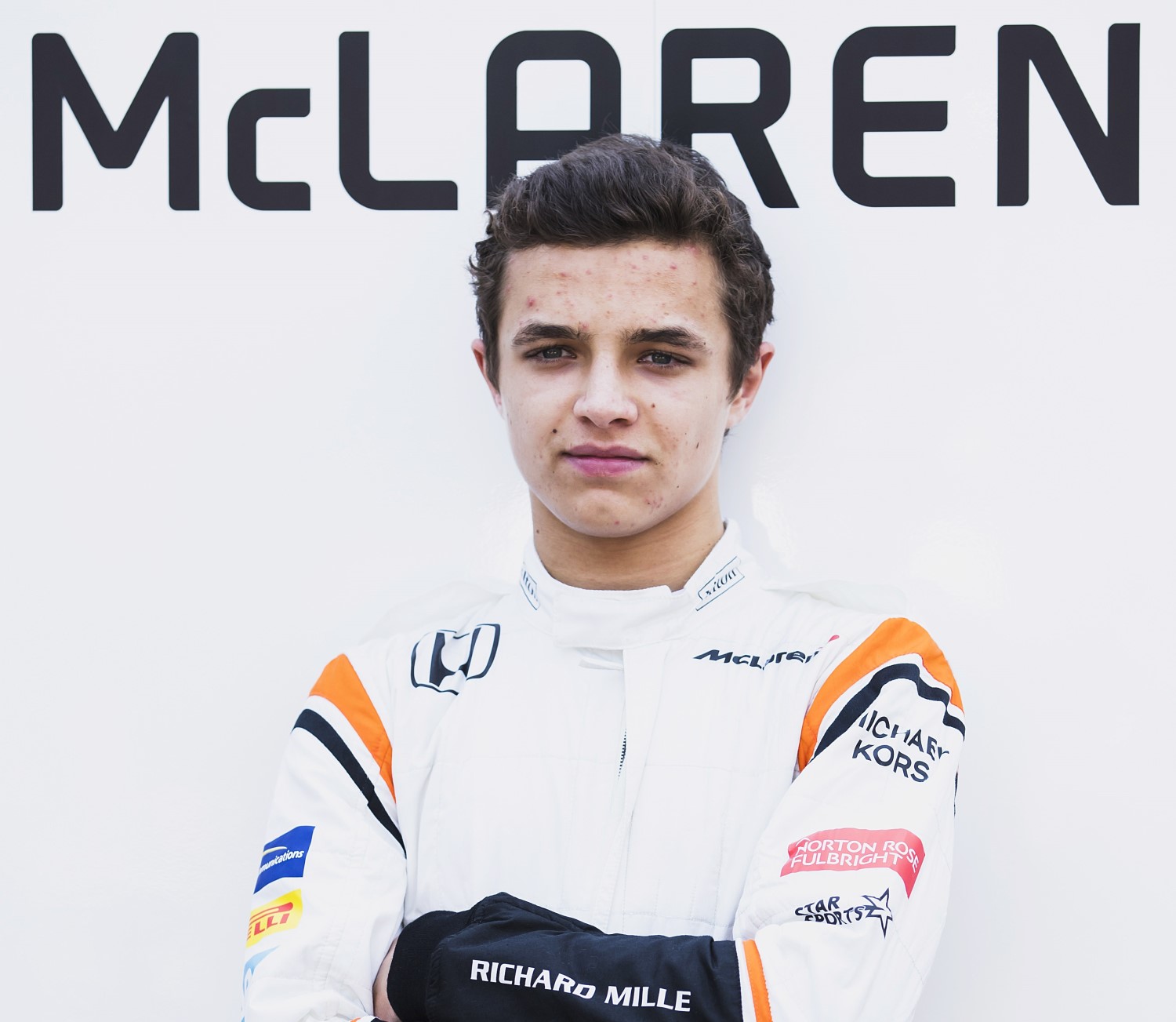 Lando Norris
Lando Norris was pleased to return to driving duties in a Formula 1 car at the Hungaroring on Tuesday as he completed one hundred and six laps for the McLaren F1 Team, a year after his very first official test for the team.
The current FIA Formula 2 racer finished fifth fastest of the ten drivers that took to the track on day one of the post-Hungarian Grand Prix test, and he was able to complete a good number of runs and give some feedback to the team
"It was really enjoyable to get back in the car today, especially as it's one year since I first made my debut," said Norris. "The first three-quarters of the day were obviously really good.
"I did a lot of testing; quite a few aero runs but at the same time a good amount of proper runs, so I had a good feeling for the car – until it rained! That put us back a bit, so there are some things we'll need to carry on testing tomorrow."
The rain meant that Norris experienced driving a Formula 1 car in the rain, but he revealed that he had expected it to be more trickier than it was, and after the wet weather at the Hungaroring over the weekend while racing in Formula 2, he was able to get a good idea about the differences between the two categories.
"It's the first time I've driven a Formula 1 car in the rain, so it was good to feel the difference from F2 to F1 in the wet," said Norris. "It was still tricky, but I thought it would be a lot trickier because of how much more horsepower you have in F1.
"At the same time, you have a lot more grip than in Formula 2, so it's just on another level, in a similar way to how it is in the dry. Cornering speeds and braking performance are much better than you'd expect in the rain, so I had more confidence than I thought I was going to have. I was a bit nervous before I went out because it got properly wet very quickly!
"I had a good feeling even in the wet, but then it dried out very quickly. I've experienced basically everything today weather-wise, and did 107 laps, so that's really positive."