Logano to throwback to Park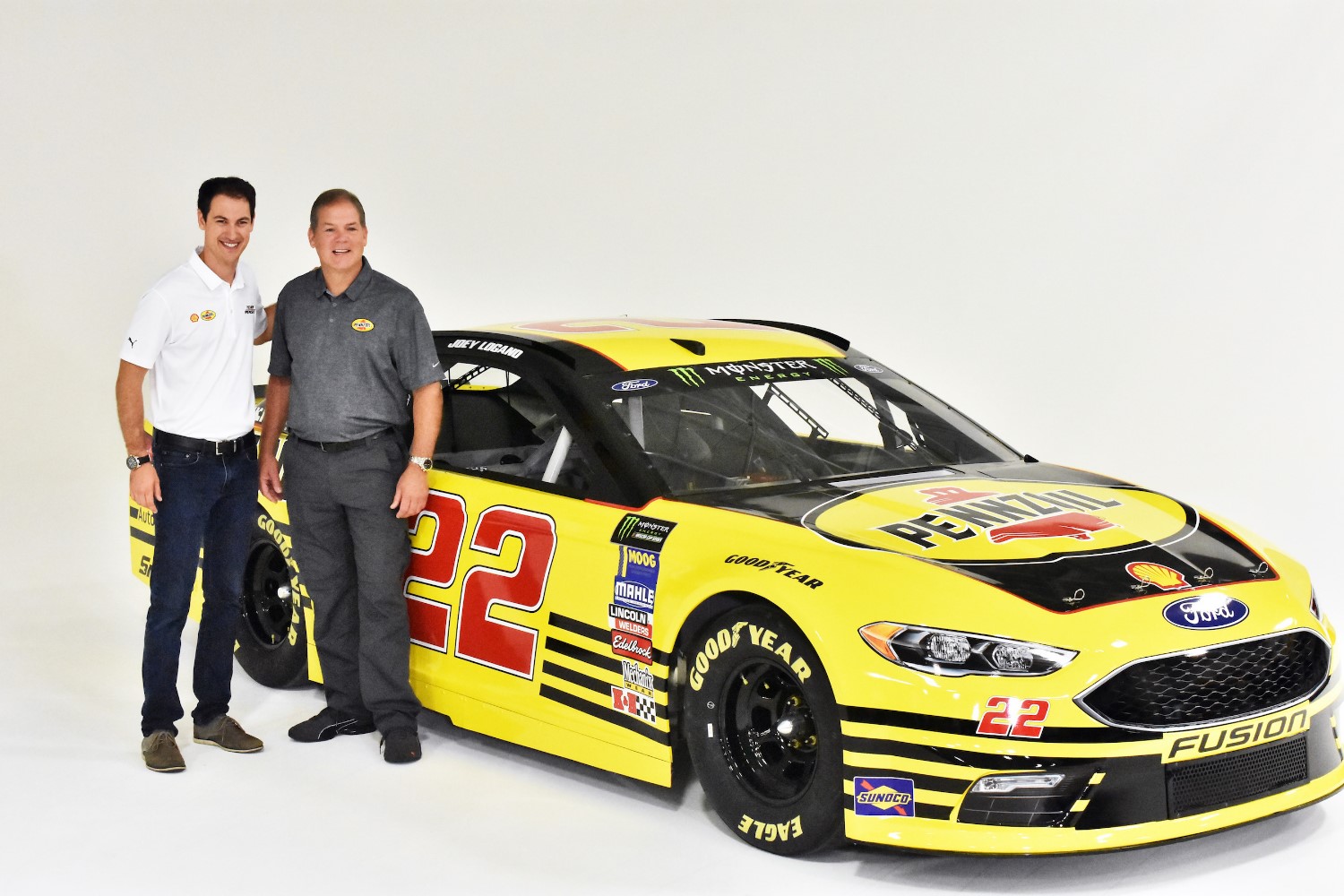 As TV ratings tumble double digits every year, NASCAR is living in the past with these throwback paint schemes. It isn't working
To the right the 2018 No. 22 Pennzoil Team Penske Darlington "Throwback" paint scheme for the September 1st Bojangle's Southern 500 at Darlington Raceway.
The car is representative of the 20th anniversary Pennzoil race car from 1998 driven by Steve Park in the Monster Energy NASCAR Cup Series. Park compiled two career Cup victories in the iconic Pennzoil car during his stint with Dale Earnhardt Inc. (Watkins Glen 2000 & Rockingham 2001). He posted 12 top-five and 35 top-ten finishes in his Cup career.
This is the fourth straight year that the No. 22 Team Penske car has participated in the "Throwback" weekend at Darlington. The Pennzoil design from 1998 is part of the "Seven Decades of NASCAR" theme for 2018.
Steve Park Quote: "It's great to get an opportunity to see a throwback car which brings a lot of memories for me, and have another guy from New England to drive the car, which hopefully he will win in at Darlington." DOES SEEING THE CAR BRING BACK SOME MEMORIES WITH THE OLD DEI STRIPES DOWN THE SIDE? "It does, and I always thought Dale (Earnhardt Sr.) did a great job in designing the paint scheme of that car. To see someone like Joey (Logano) drive this car at Darlington gives me someone to cheer for."
Joey Logano Quote: "It is so fun to be driving Steve's (Park) car at Darlington. It's a cool looking car and something that we have talked about for a long time. We have always been asked by fans, 'when are we going to run the Steve Park car', and here it is. It's also perfect timing going into Watkins Glen where Steve won before, so this is going to be fun time for sure. Hopefully I don't put a Darlington stripe on it!"