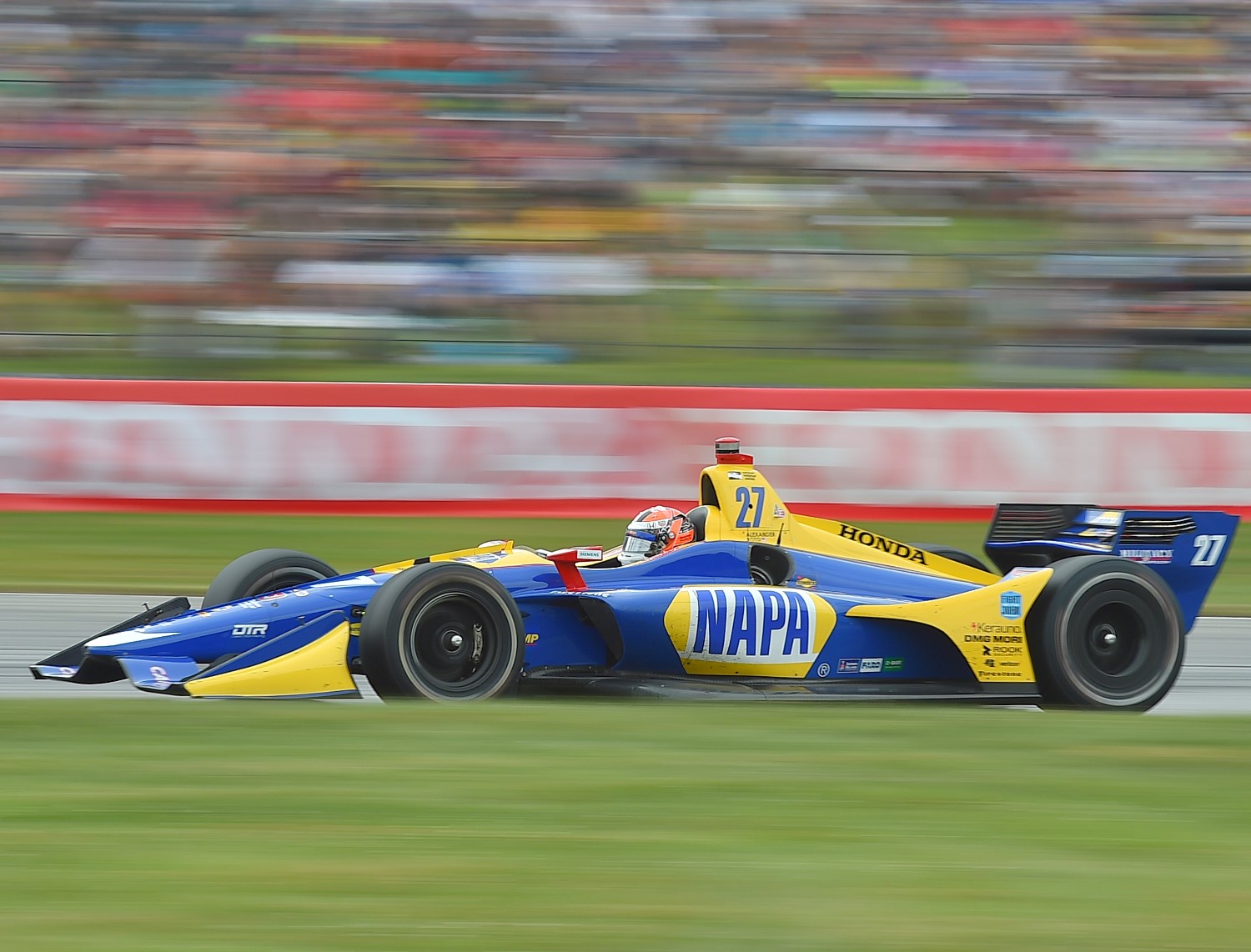 Alexander Rossi drew more people to watch this year than last
Sunday's IndyCar Honda Indy 200 at Mid-Ohio on NBCSN produced 648,000 average viewers thanks to the NASCAR fans who forgot to switch off their TV when they sat down for dinner.
Although the TV rating was unchanged, it's NBC Sports' most-watched IndyCar race since '16 (Mid-Ohio), up 12% vs. last year, & NBC Sports' fourth most-watched IndyCar race since '09.
The live broadcast on CNBC was down 30.8% with only 33,000 in the all important 18-49 age range tuned in.
Meanwhile NASCAR's ratings were down 20.7% on NBCSN and they lost 900,000 viewers from last year. If we're NASCAR we're worried.
Network

Event

Location

Day

Total
Viewers
18-49
Viewers
2018
Rating
2017
Rating

% Chg

NBCSN

NASCAR Cup Race (L)

Pocono

Sun

2,729,000

587,000

1.72

2.17

-20.7%

NBCSN

NASCAR Xfinity Race (L)

Iowa

Sat

1,856,000

391,000

1.21

1.14

+6.1%

Fox

NHRA Finals (L)

Sonoma

Sun

750,000

201,000

0.49

0.23

+113%

NBCSN

IndyCar race (Taped)

Mid-Ohio

Sun

644,000

153,000

0.39

0.39

0.0%

ESPN2

F1 Race (L)

Hungary

Sun

433,000

138,000

0.30

0.35

-14.2%

FS1

NASCAR Truck Race (L)

Pocono

Sat

438,000

72,000

0.30

0.60

-50%

CNBC

IndyCar Race (L)

Mid-Ohio

Sun

139,000

33,000

0.09

0.13

-30.8%