NASCAR Teams Even Figured Out How to cheat on Windshield Wipers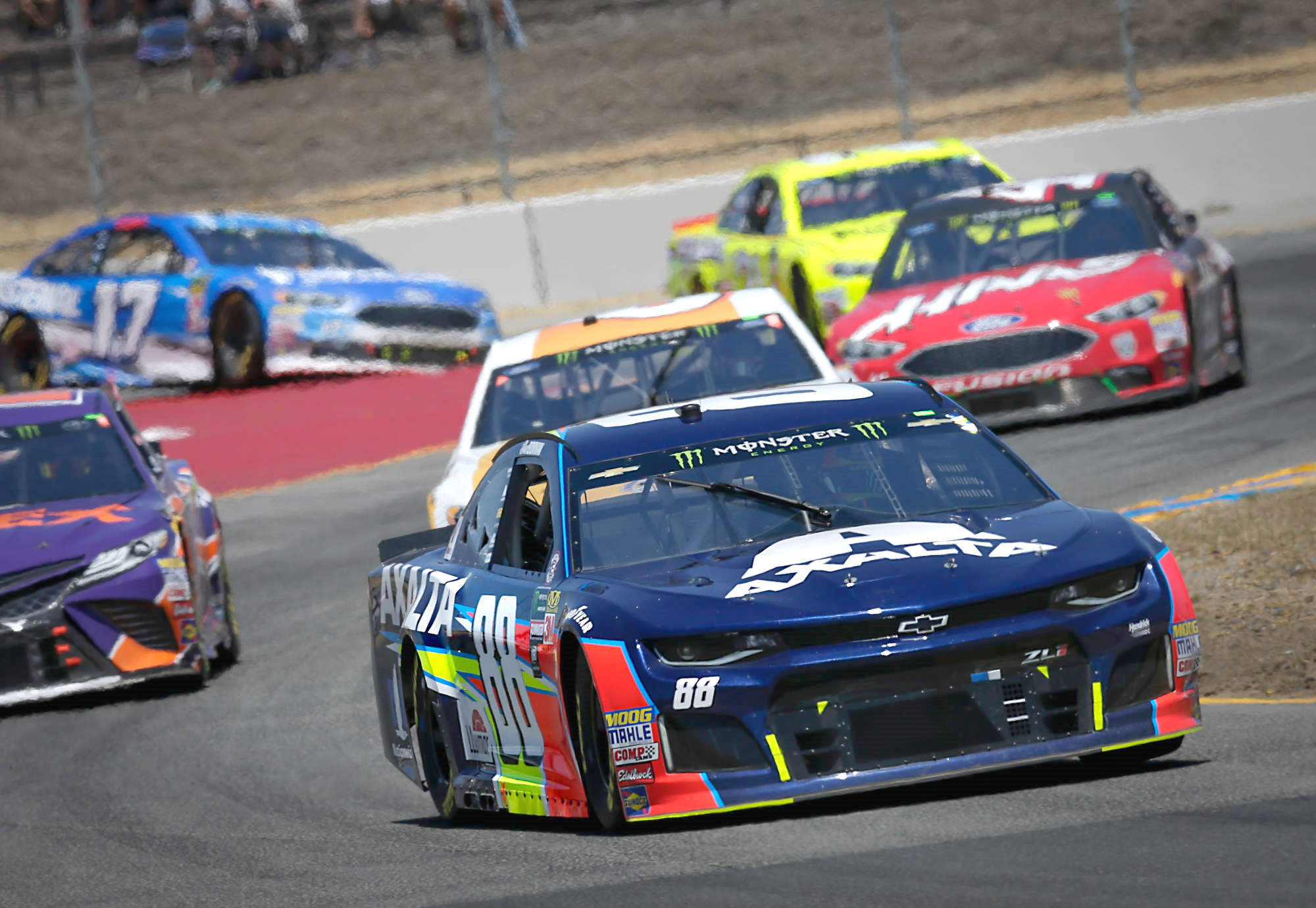 Wipers were never meant to be used in the dry to gain a aero advantage – here shown on the Chevy Camaro – an aero pig that can't win anything
NASCAR teams are great at bending rules until they break, working around new rules that dock car performance, and using existing rules to get an advantage. That last part is why you might see a race car with a windshield wiper sticking straight up on a sunny, dry day, and why NASCAR may start mandating when teams can and can't have a wiper on their car at road-course races.
In true NASCAR fashion, teams found a way to get an aerodynamic advantage out of a wiper, of all things, by running up the windshield in a fixed spot–in a pretty goofy-looking manner. It's a relatively recent thing at road courses, with photos from the 2016 Sonoma Raceway event appearing to show no cars running a wiper in the sun and only a few teams doing it during a sunny 2017 race.
But NBC Sports quoted NASCAR senior vice president of competition Scott Miller as saying that would probably change next year, because NASCAR's looking to get more strict on when during a road-course weekend teams can use the wipers. A good guideline on this would be "when it's raining."
From NBC Sports:
"We've typically let them run the wiper blade whether it was dry or whether it was not," Miller said on SiriusXM NASCAR Radio. "Ironically, that's on our list for 2019 rules and we will tell them when they can and when they can't run the windshield wiper blade.
"If we see anything this weekend that is completely outlandish, we will probably react to that. Typically they've been able to run the blade whenever they want to and we're definitely looking at that."