Latest F1 news in brief – Tuesday
Sergey Sirotkin must know his check is big enough to keep his ride in the cash strapped Williams team

Sirotkin 'calm' about F1 future

Three teams thwarting Force India sale
Renault: We stopped listening to Christian Horner years ago
Five bidders for Force India, claims Wolff
Steiner: 'A lot of people are shopping with us' for 2019 Haas seat
Mallya 'devastated' to lose control of Force India F1 team
Bottas penalized for Hungarian GP clash with Ricciardo
Sirotkin 'calm' about F1 future
(GMM) Sergey Sirotkin says he is not worried about his future.
That is despite the fact that, in his rookie season, the Russian is dead last with the slowest car in the field.
Sirotkin admits that, at least initially this year, he and Williams were "shocked" with the car's performance.
But he says if he had known that beforehand, he still would have signed the 2018 contract.
"Yes of course," said the 22-year-old.
"It's not easy and I'm facing a situation that every driver doesn't have to deal with. But I appreciate that I am on the team and I accept the challenge," Sirotkin added.
As for 2019, however, Sirotkin says he is not thinking about that yet.
"No one has a guarantee in formula one, and at the same time and especially in our situation, the worst thing you can do is start thinking about the next season.
"I have a job to do, I know how to do it and I know what the team expects of me," he added.
"I do what I do because I love it, not because I get paid. It's not a 9 to 6 job, I do what I do because I put my whole soul into it.
"As I said, I know my role very well and how much this is appreciated within the team. As for the future, I am calm," said Sirotkin.
Three teams thwarting Force India sale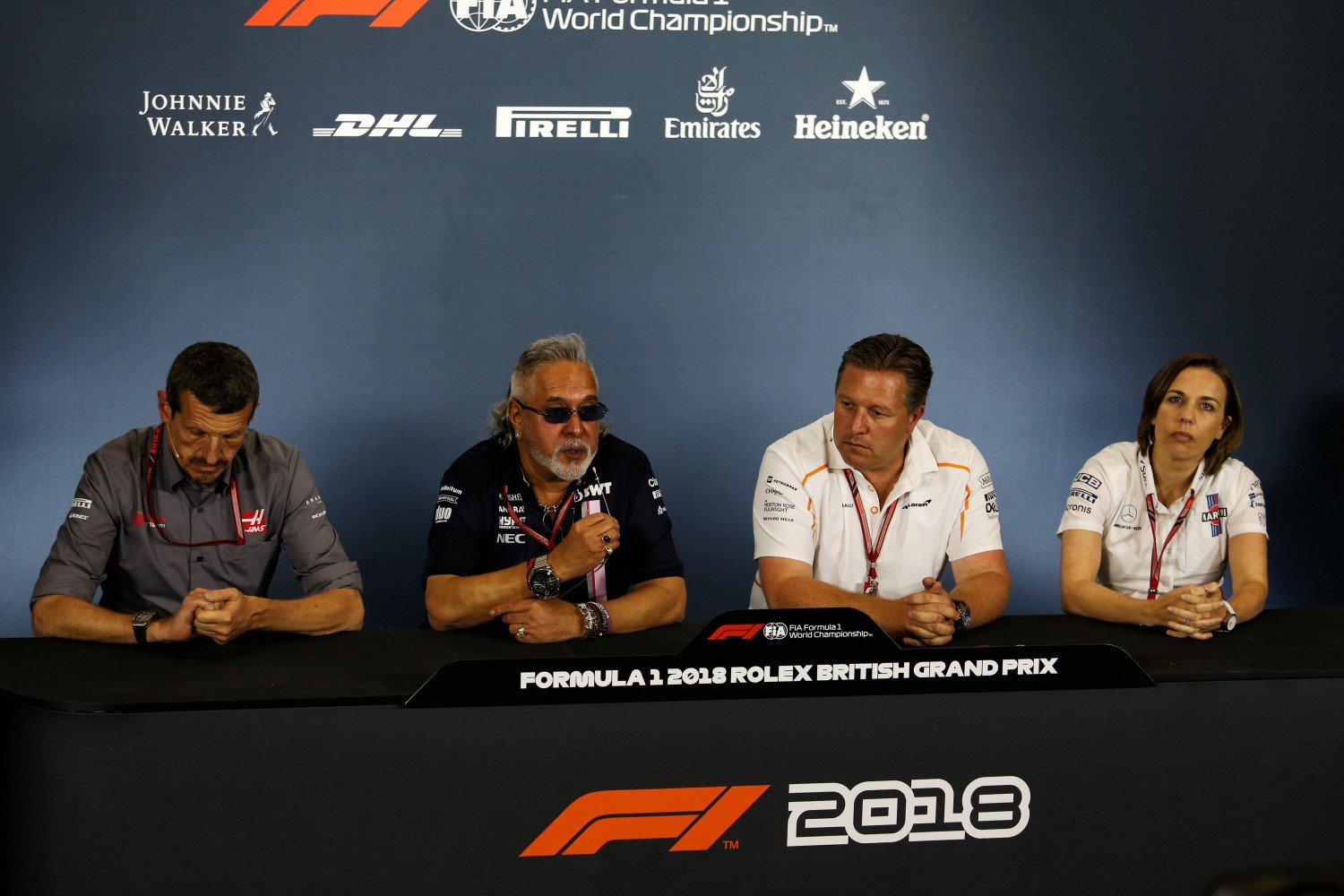 The two on the right want to screw Force India
(GMM) Three teams reportedly look set to make the sale and rescue of Force India more difficult.
The Silverstone based team has been placed into administration, but there are several potential buyers.
However, all teams must agree if the new owners get access to all of the rights of Force India, including millions in prize money.
Auto Motor und Sport claims that McLaren, Williams and Renault do not agree that Force India's new owners should get all of the money and rights.
F1 owner Liberty Media, however, is vowing to help.
"Over the past few years the team has been an amazing example of what can be done with limited resources, showing that what you do and how you do it is much more important than the size of your budget," said sporting boss Ross Brawn.
"Formula one will be doing all in its power to ensure the team survives and I truly hope that in the coming days and weeks its future is resolved," he added.
Renault: We stopped listening to Christian Horner years ago
Cyril Abiteboul just tunes out Horner
Following criticism from Red Bull at the Hungarian Grand Prix, Renault F1 boss Cyril Abiteboul has said his company has no interest in dealing with their soon-to-be former engine partners any more.
Max Verstappen launched an expletive-laden rant at Renault after his early retirement in Budapest. That prompted Christian Horner to say Red Bull, which will switch to Honda power in 2019, is not getting what it pays for from its current engine supplier, adding: "I'll wait to hear Cyril's excuses later."
Responding to Horner's most recent comments, Abiteboul told Autosport: "Our bosses have stopped reading what Christian Horner is saying about us since 2015. It's very clear that we don't want to have any dealings with them anymore. It's very clear it's done.
"They will have their engine partner that will be paying a hell of a lot of money to get their product on board, and I wish them good luck. I have nothing else to say."
Five bidders for Force India, claims Wolff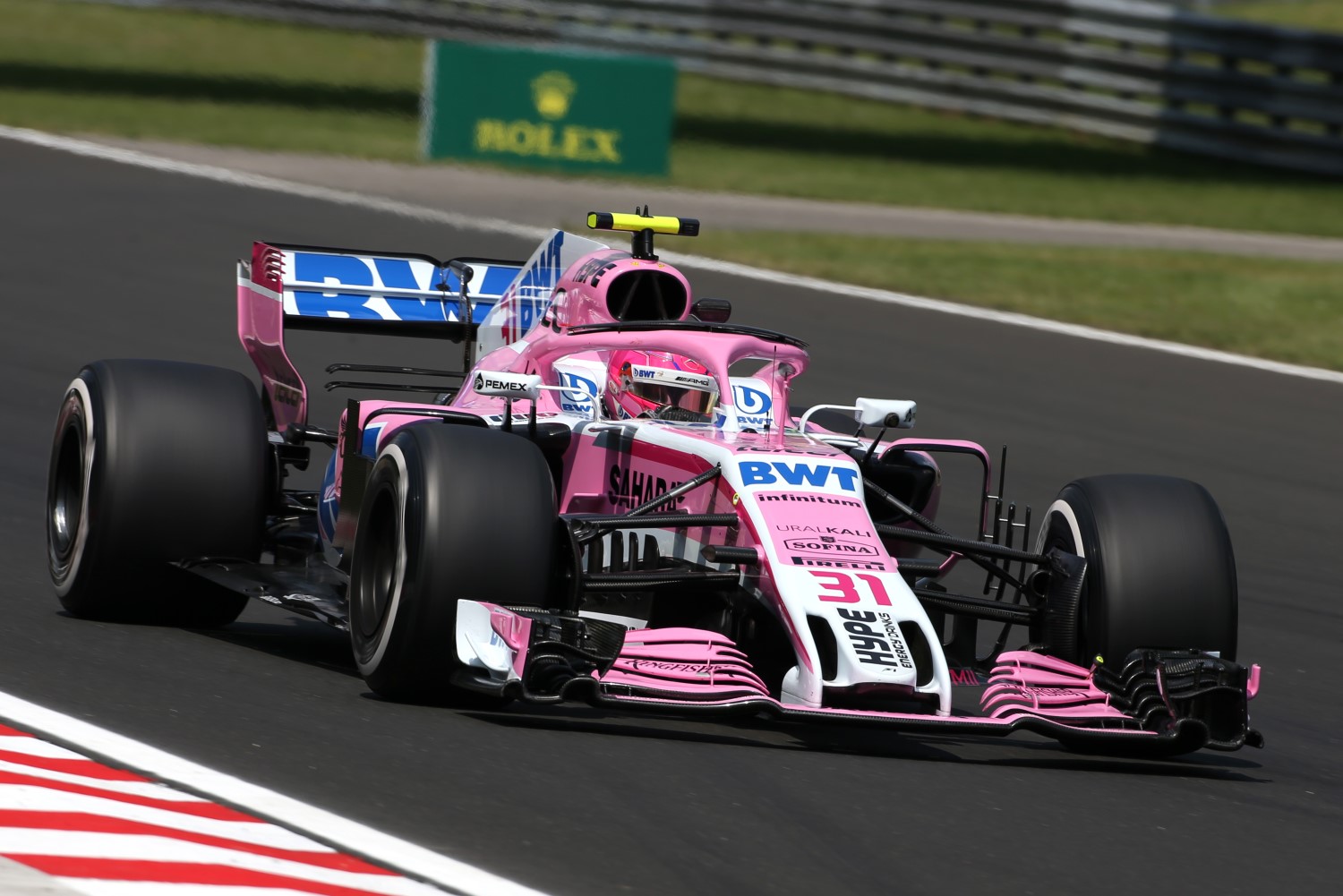 Five bidders for the pink team
Toto Wolff believes there are five interested parties bidding for control of Force India after the Formula 1 team entered administration last week, but says Mercedes is not among them.
Force India formally entered administration last Friday following a High Court hearing in London after legal action was triggered by driver Sergio Perez, with engine supplier Mercedes supporting the move. Force India owes Mercedes more than €10 million due to debts racked up in recent years.
After claiming earlier in the week that there was "great interest" in Force India from possible buyers with "deep pockets", Mercedes F1 chief Wolff revealed after the race on Sunday in Hungary that there were five bidders hoping to purchase the team.
"The team has gone into ordinary administration and the administrator is taking over," Wolff said.
"There are five bidders. We're not one of them and we're not interested.
"We are one of the creditors, one of the suppliers that has helped the team over God knows how many years in competing. So let's see how that goes."
Steiner: 'A lot of people are shopping with us' for 2019 Haas seat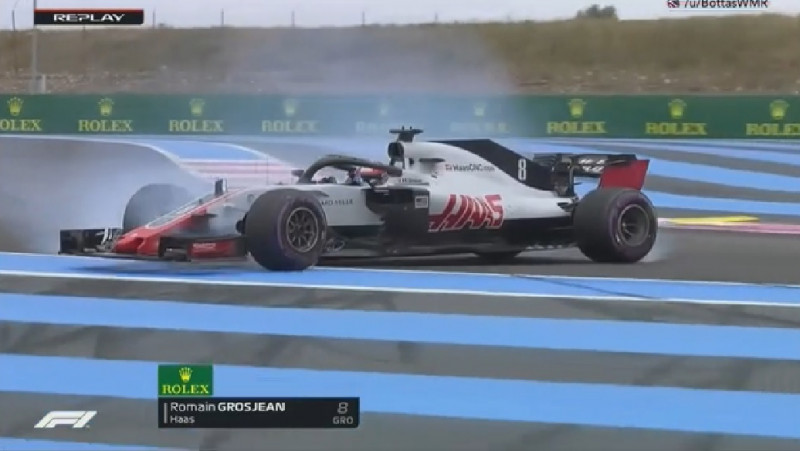 Romain 'crash' Grosjean may get the axe, opening up a seat at Haas
Haas Formula 1 chief Günther Steiner has claimed there is significant interest from drivers to join the team for the 2019 season, but stressed the team would be making no decision on its future line-up until after the summer break.
In just its third F1 season, Haas has been one of the stand-out performers in the midfield pack through 2018. The American team sits fifth in the constructors' championship with nine races to go, and is just 16 points behind Renault in P4.
The team's displays have been such that there is a high level of interest from drivers to join for 2019, with Steiner saying there has been little need for Haas to go chasing other drivers.
"I wouldn't say we are shopping around. A lot of people are shopping with us, put it this way," Steiner said.
"There are people asking for obvious reasons and they want to see what we are doing. If somebody is asking that doesn't mean they want to come, in my opinion, they might just be asking to see what other people are doing.
"We will decide after the holiday what we are going to do, but at the moment we don't think about it. There are a lot of people asking, and it is part of my job to know what is happening in the marketplace."
Kevin Magnussen has led the team's charge by racking up more than two-thirds of its points, with teammate Romain Grosjean only reaching the top 10 on three occasions, having failed to score through the opening eight races of the season.
Haas has an option on Magnussen for 2019 that it is widely expected to trigger, but Grosjean's future is less certain, with Sergio Perez being linked to Haas as a possible replacement given the Frenchman's yo-yoing form.
Steiner believes the whole driver market will hinge largely on Ferrari and Renault's moves in the coming weeks, with the rest of the pieces falling into place from there.
"One of the first moves is to decide what Ferrari is going to do for the future, what Renault is going to do for the future, and then we small guys come in," Steiner said.
"I wouldn't say we have to wait on their decisions, but that could trigger the market. I didn't say that I want to decide after they do because maybe we have decided already without knowing what they are doing. I'm just saying them deciding will trigger the market because then we have the facts of what somebody is doing.
"It's not just asking around and presuming then we have got facts. If someone announces something then we have actual facts to work with. At the moment everyone is staying the same, because no-one has done anything." crash.net
Mallya 'devastated' to lose control of Force India F1 team
Vijay Mallya
Vijay Mallya is 'devastated' to have lost control of the Force India Formula One team but the embattled tycoon should still have a say in what happens next, according to his right-hand man Bob Fernley.
The Briton, who was deputy team principal until a court-appointed administrator took charge last Friday, told Reuters that Mallya would act in the best interests of a team he acquired in 2007.
"I don't know. I think there's more to come yet," he said in an interview at Sunday's Hungarian Grand Prix when asked whether Mallya's Formula One adventure had reached the end of the road.
"He will also be able to discuss directly with the administrator the future of the team and Vijay is certainly not going to get in the way of making sure the team is fully supported. That's not his way of doing things.
"The team means a huge amount to him and he's devastated with the situation as it is at the moment. But as the major creditor he hopefully can make sure it is in the right hands going forward to go on to better things."
Bottas penalized for Hungarian GP clash with Ricciardo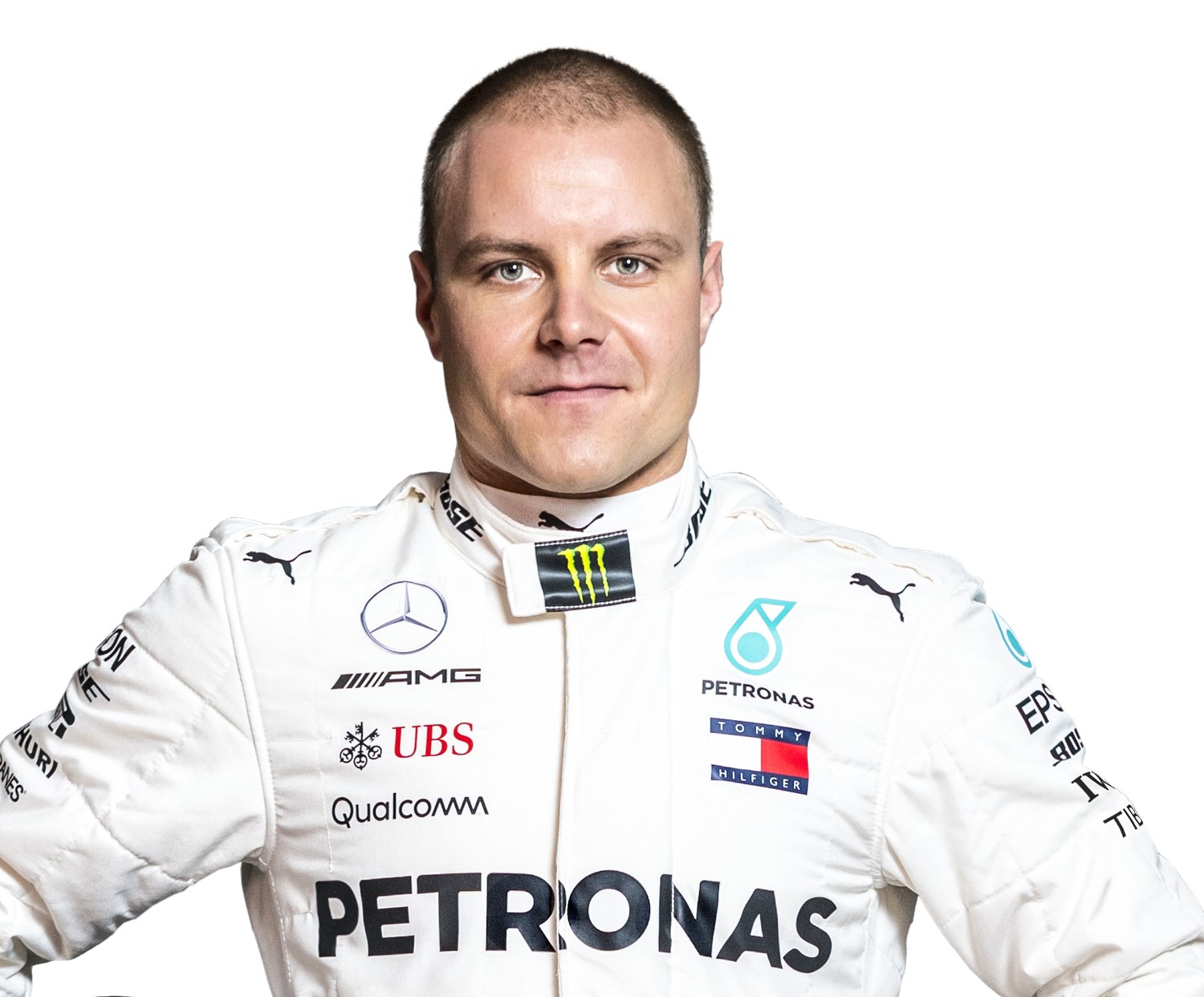 Bottas escapes with slap on wrist
Valtteri Bottas has been given a 10-second penalty and two penalty points by the Formula 1 stewards for his clash with Daniel Ricciardo in the Hungarian Grand Prix.
The punishment does not change Bottas's fifth-place result as he had a 23s cushion back to Pierre Gasly in sixth.
The Red Bull driver made a move down the outside of the Mercedes into Turn 1 but Bottas understeered into Ricciardo and pushed him wide over the runoff.
"I feel I did all I could and gave him enough room, but I guess with the damage he went in pretty hard," Ricciardo told Sky Sports F1.
"It was definitely over the top."
Bottas argued that Ricciardo had brought the incident on himself and should have been more aware of the condition of the Mercedes.
"I was more next to him on the inside, I had no front half of my wing so I was locking up as well," said Bottas.
"I am sure he saw that I was going quite quick into the corner but he still turned in and then we touched."