Mid-Ohio IndyCar TV Rating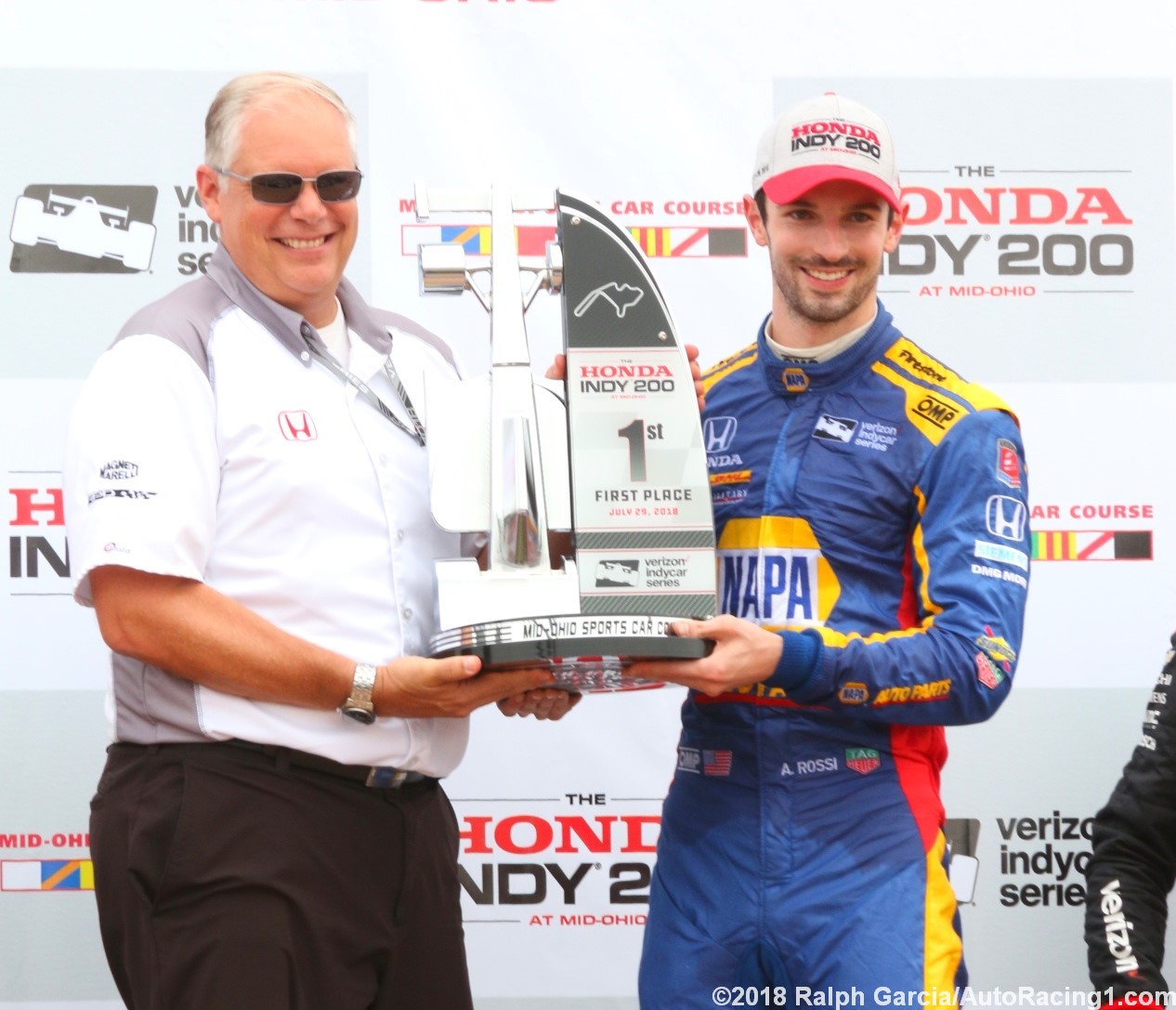 Honda HPD boss Art St. Cyr presents Alexander Rossi with his winner's trophy
Just when you thought it couldn't possibly go any lower, it did. NBCSN and CNBC landed another gut punch to the IndyCar series.
CNBC earned a 0.09 overnight for its live airing of yesterday afternoon's Verizon IndyCar Series Honda 200 at Mid-Ohio, down 30.8% from last year's 0.13. A 0.09 is lower than an infomercial on must networks.
Meanwhile NBCSN earned a 0.37 rating for the tape-delayed replay last night, down 5.1% from a 0.39 in 2017 and down 32.7% from a 0.55 in 2016.
An to think IndyCar signed a three year deal with a network that delivers these horrible TV ratings. We truly believe IndyCar must have a death wish. Last week when we found out NBCSN moved the live broadcast to CNBC so they can broadcast their favorite NASCAR Monster Cup Series, we pointed out that IndyCar will always get the shaft from NBC and NBCSN when it comes to choosing between NASCAR and IndyCar.