2019 Iowa IndyCar race back to Saturday night (Update)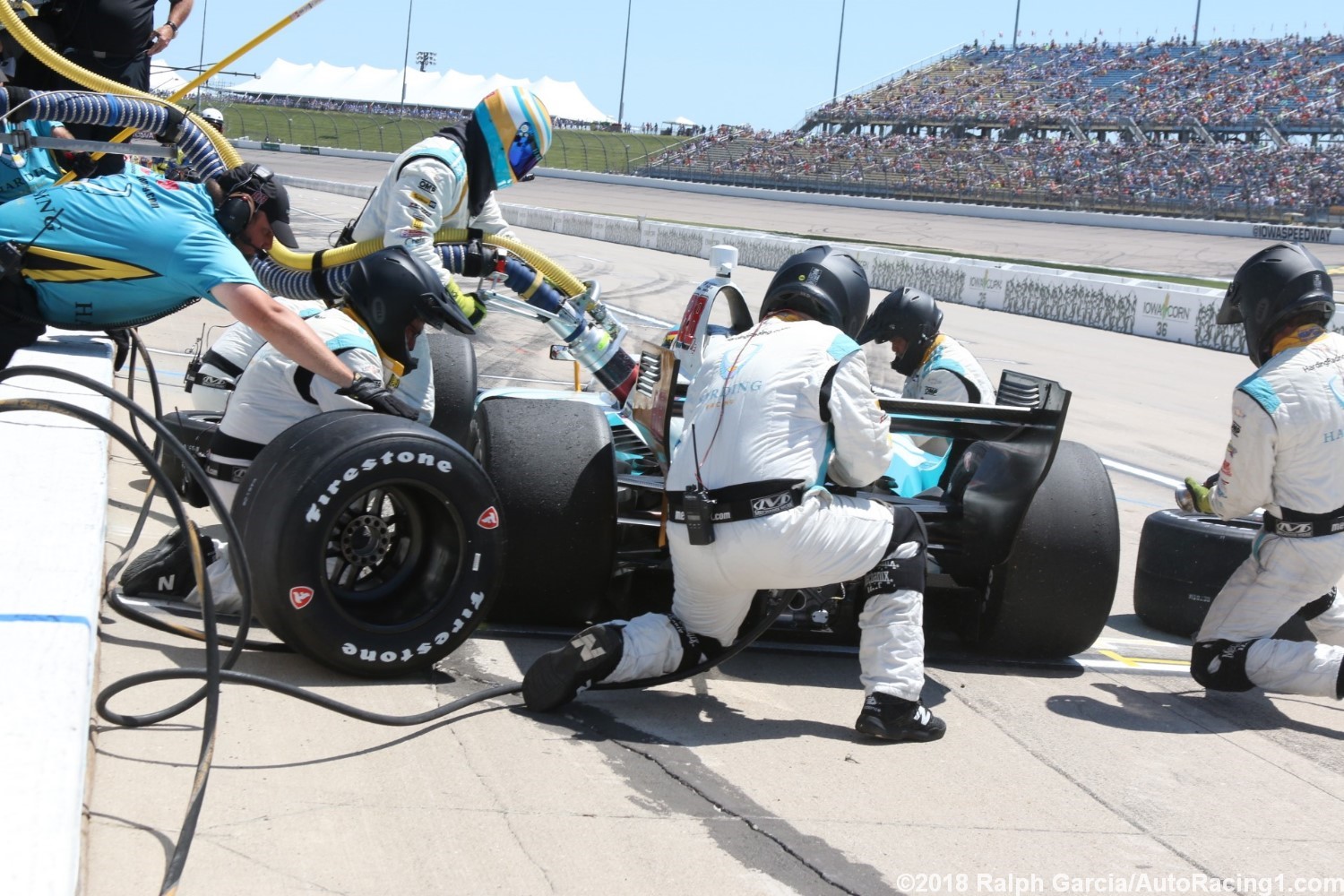 Small Iowa crowd under the hot afternoon sun
UPDATE In 2019, Verizon IndyCar Series fans will get what they've asked for at Iowa Speedway: the return of a night race.
INDYCAR announced today that next year's race at the Newton, Iowa, oval track will be held under the lights for the first time in four years. The Verizon IndyCar Series race will be held the evening of Saturday, July 20.
"The staff at Iowa Speedway and our partnership with NBC Sports have helped us deliver exciting night racing for the Verizon IndyCar Series in 2019," said Mark Miles, CEO of Hulman & Company, which owns INDYCAR and Indianapolis Motor Speedway. "Our cars look great under the lights, and the competition should be even more fierce given what should be cooler conditions."
James Hinchcliffe won this season's Iowa Speedway race, conducted during the daytime on July 8.
The Verizon IndyCar Series has staged 12 races at Iowa Speedway since 2007, but only four have been held at night – the most recent in 2015 when Andretti Autosport driver Ryan Hunter-Reay won for an event-record third time. Night races also were held at the track in 2011, 2012 and 2014.
"The return of a night race for INDYCAR at Iowa Speedway is exciting news for our race fans, sponsors, and the entire region," Iowa Speedway President David Hyatt said. "INDYCAR races here are not only thrilling sports entertainment, but also a boon for the local economy. Our track provides some of the best racing you'll see anywhere, which will be good for attendance. This is one of our crown jewels and a can't-miss weekend.
"Announcing our (2019) INDYCAR weekend in July allows our fans, local businesses and the City of Newton to plan ahead for what will be an exciting season of racing at Iowa Speedway."
The complete 2019 Verizon IndyCar Series schedule will be announced at a later date. IndyCar PR
07/29/18 Iowa Speedway announced its 2019 race schedule and as you can see the IndyCar race has moved back to Saturday night as rumored.
Attendance has been down since the race moved to Sunday afternoon under the hot sun. What mental midget decided to do that is a mystery, but at least the error has been corrected.
Meanwhile Iowa Speedway President David Hyatt wants a NASCAR Cup race. If that ever happens the IndyCar race may not survive as you can only sell so many tickets in a given market.