Video: Honda Indy 200 at Mid-Ohio Highlights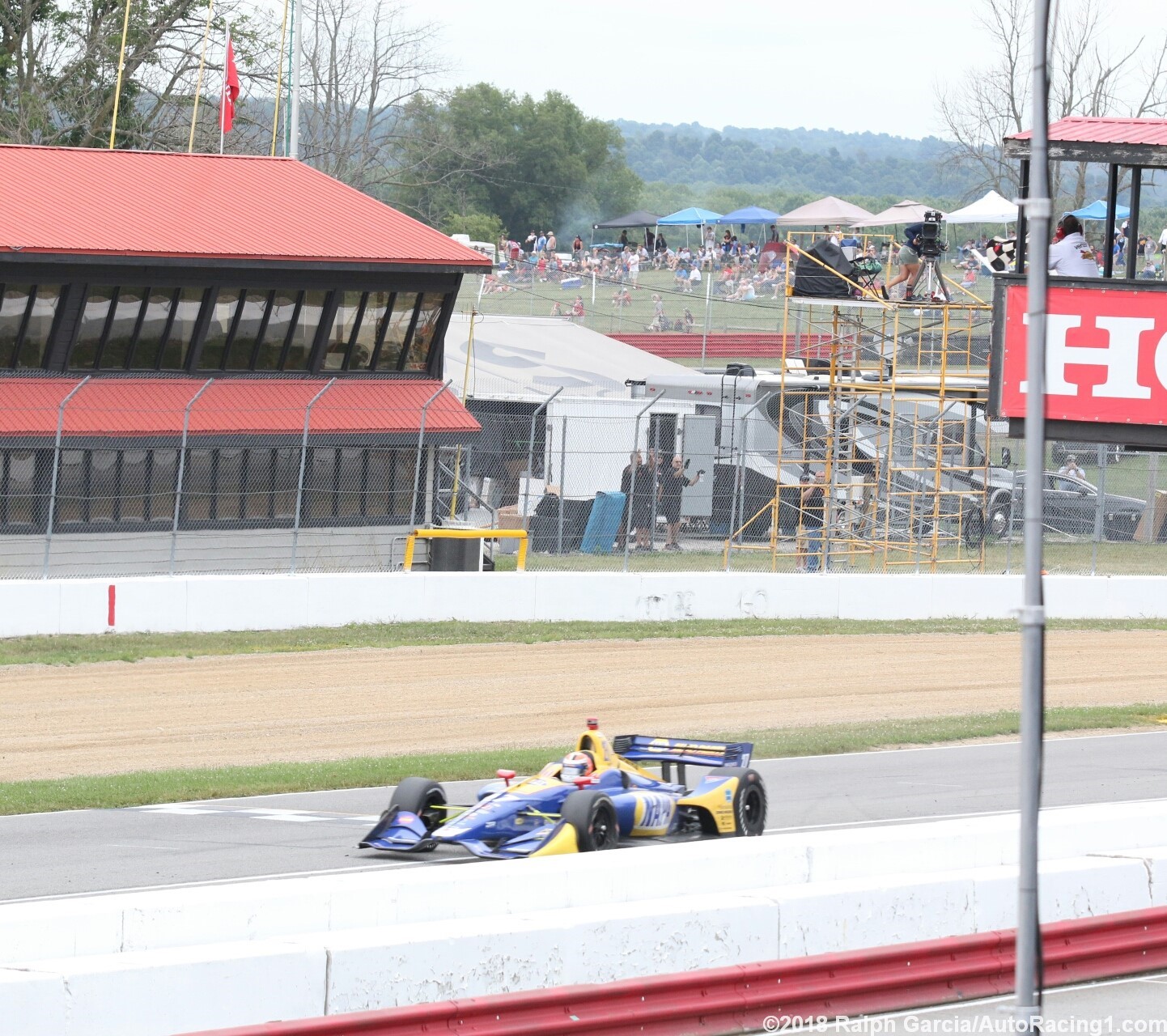 Rossi takes checkered flag
About the only wheel Alexander Rossi turned wrong Sunday in the Honda Indy 200 at Mid-Ohio came when he attempted a victory donut in the No. 27 NAPA AUTO PARTS Honda. His car slid off track and became stuck in the grass.
Otherwise it was an exceptional day for the Andretti Autosport driver, who won the Verizon IndyCar Series race at Mid-Ohio Sports Car Course by 12.8285 seconds. Rossi was the only driver in the 24-car field to complete the 90-lap race in two pit stops, while everyone else needed three.
It made all the difference as Rossi picked up his fourth career win and second of the season. Rossi also advanced one position in the championship standings, moving into second place, 46 points behind Scott Dixon after 13 of 17 races.