NASCAR working on 2019 rules package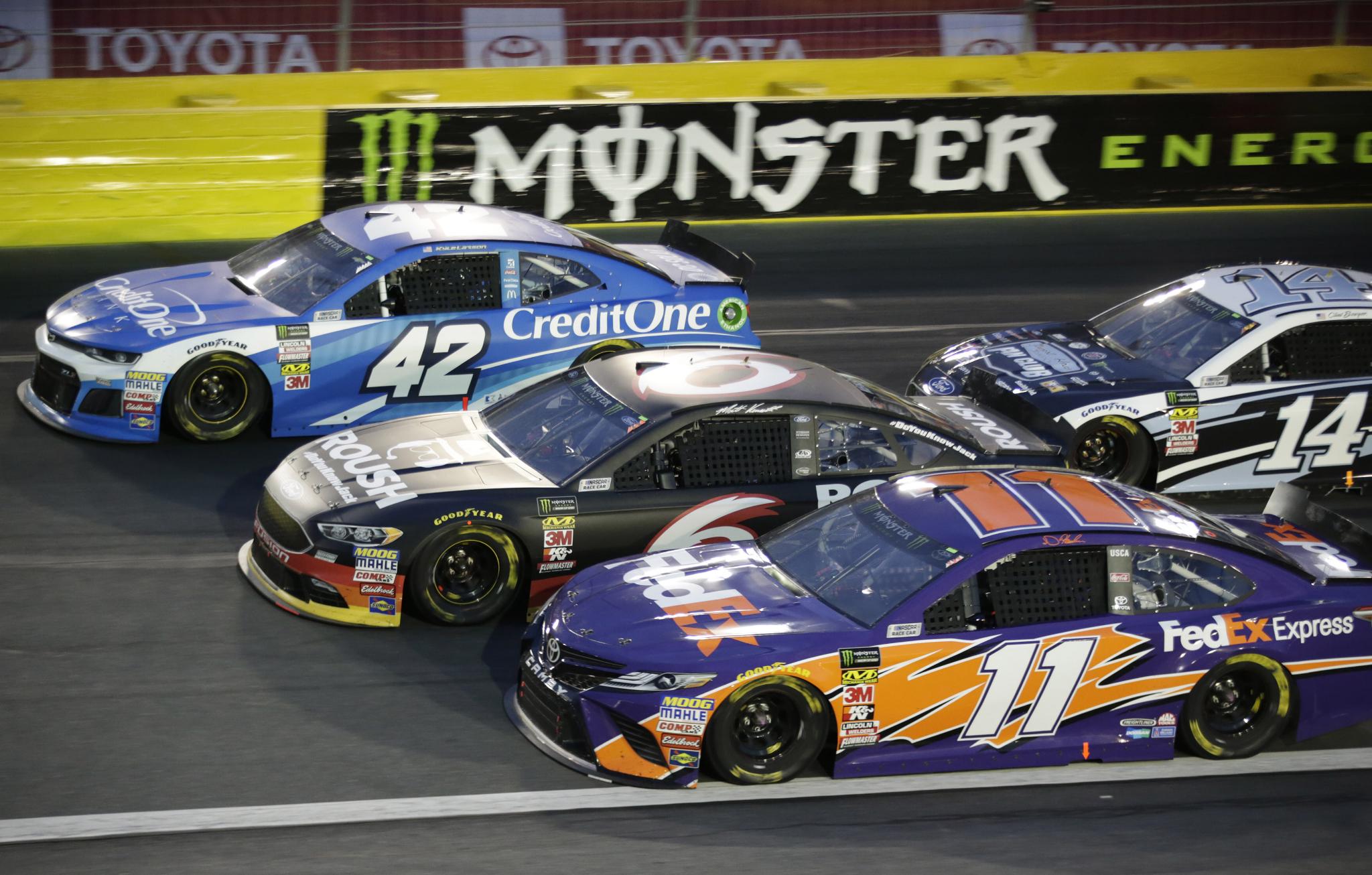 Charlotte Action
What's on the horizon for the Monster Energy Cup Series in 2019?
A new car package resembling the configuration from the All-Star Race could be put in play at a number of tracks next season.
RacinBoys.com obtained a copy of a NASCAR document featuring the "Proposed 2019 Event Implementations" at 14 races on next year's schedule. The proposals were kicked around during a July 11 meeting with the NASCAR Rules Committee.
According to the agenda, fans could get their first look at the All-Star package at Las Vegas Motor Speedway on March 3 followed by Auto Club Speedway on March 17. The configuration could also be used for both races at Texas Motor Speedway (3/31, 11/3), Kansas Speedway (5/11, 10/20), Michigan Speedway (6/9, 8/11) the Charlotte May races (5/18, 5/26), Chicagoland Speedway (6/30), Kentucky Speedway (7/13) and Indianapolis Motor Speedway (9/9).
Scott Miller, NASCAR's Senior Vice President of Competition confirmed the possibility of changes on Monday's Morning Drive on SiriusXM NASCAR Radio.
"Work for 2019 has definitely begun," Miller said. "We're working closely with the industry trying to come up with the 2019 rules package and whether or not that incorporates something similar to what we saw at the Charlotte All-Star event or an iteration of that."
NASCAR emphasized the 2019 plans had not been finalized and provided the following statement to RacinBoys.com:
"Discussions with the industry concerning the 2019 rules package continue as planned. We look forward to sharing information once the rules have been finalized." Racin Boys