Perez and creditors drove Force India into administration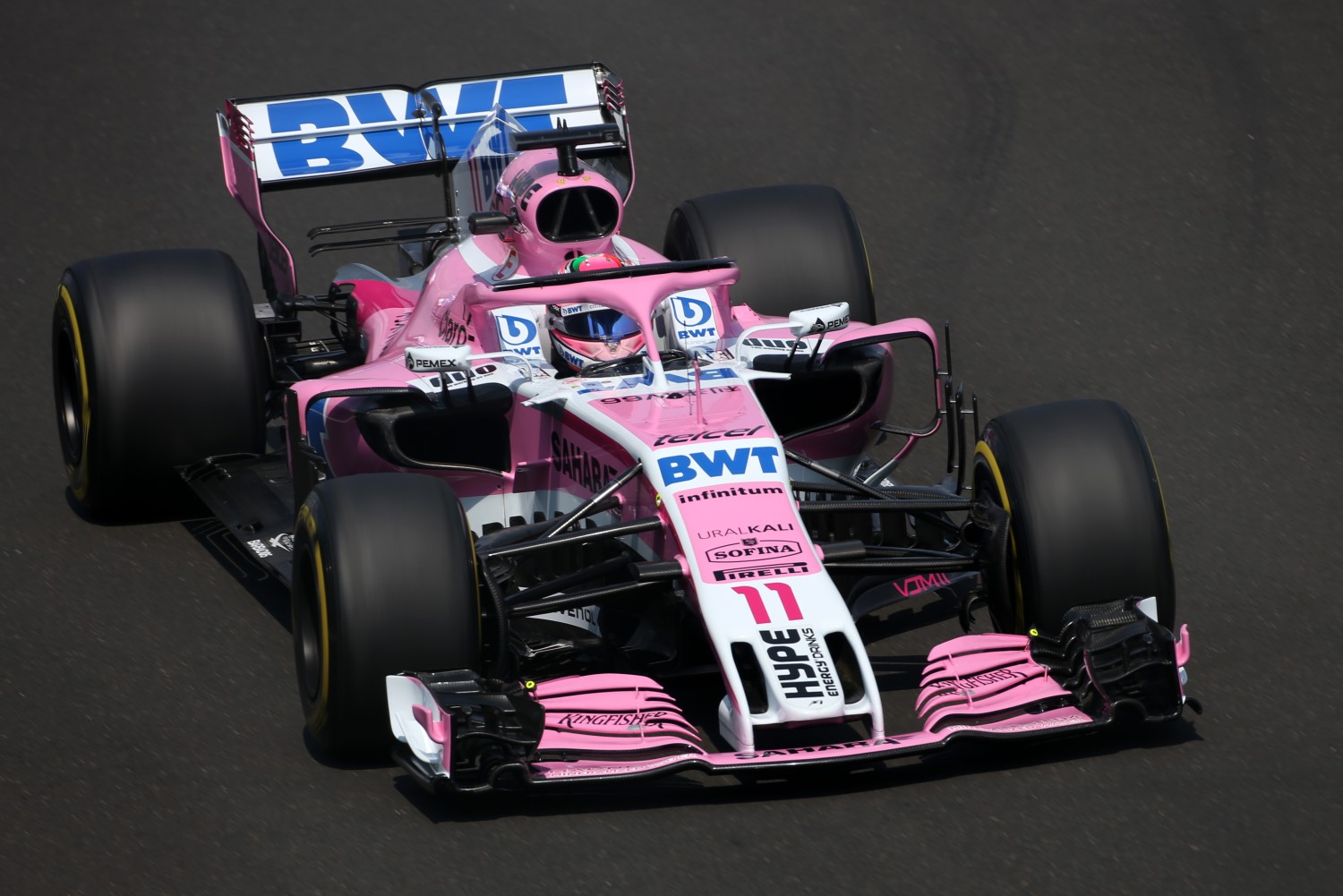 Perez forces team into bankruptcy
Force India deputy team principal Bob Fernley has confirmed that the F1 outfit has been put into administration following a court hearing in London on Friday.
On Wednesday, the Silverstone-based team was named on a winding-up list of companies by the Companies Court.
The originator of the petition was unknown, but according to Reuters the action was initiated by Force India's Sergio Perez, who is apparently owed more than $4 million by the team, a sum linked to the Mexican driver's sponsorship deals.
However, additional creditors include Mercedes, which is owed some $15 million in unpaid engine fees, and the team's title sponsor BWT.
"An administrator was appointed by the court for Force India F1 this evening," Fernley told Reuters on Friday.
A winding-up or administration process involves the legal nomination of administrators tasked with the responsibility of clearing the team's immediate debt and fulfilling creditors' claims, usually through the sale of assets.
However, in yesterday's team representative's press conference in Hungary, Force India COO Otmar Szafnauer alluded to an "imminent" investment into the team by an outside party, although it was unclear if this would involve an equity stake or an outright sale of Force India, with the latter seen as the most likely outcome.
"I think it's imminent," said Szafnauer when asked about investment.
"I know there's discussions going on in the background. I'm not privy to those because it's a shareholder issue and I'm not a shareholder, otherwise I would know more. But it will be very soon.
"We are just in this critical period, which might last a week or two, we have to keep our heads down, do the best we can here, go enjoy, after the test, enjoy our break and then come back fighting thereafter.
"Hopefully that will be solved soon and we'll get back to operating in the normal manner that we are used to."
Otmar Szafnauer (USA) Sahara Force India F1 Chief Operating Officer and Toto Wolff (GER) Mercedes AMG F1
Among the serious candidates interested in taking over Force India figure Andretti Autosport and Russian fertilizer magnate Dmitry Mazepin, the father of the squad's development driver Nikita Mazepin.
It is also speculated that billionaire Lawrence Stroll could be interested in an investment in Force India as a move to place his son Lance in the team.
The current administration process likely won't disrupt the team's running in Hungary, although with the media hunting for answers to so many question it likely will prove a distraction, especially for Sergio Perez.
However, regardless of who ends up taking over Force India, Vijay Mallya's days at the helm of the team appear numbered, the Indian tycoon tirelessly fighting attempts by his home country to extradite him on charges of fraud, which Mallya has fiercely denied.
Force India's co-owner denied recently that any serious offers to buy the team had come his way, but current legal proceedings will likely leave Mallya no other choice but to part with his share of the company. Perhaps for the greater good of the team and its hard-working members…