Saturday Morning Update from Mid-Ohio Sports Car Course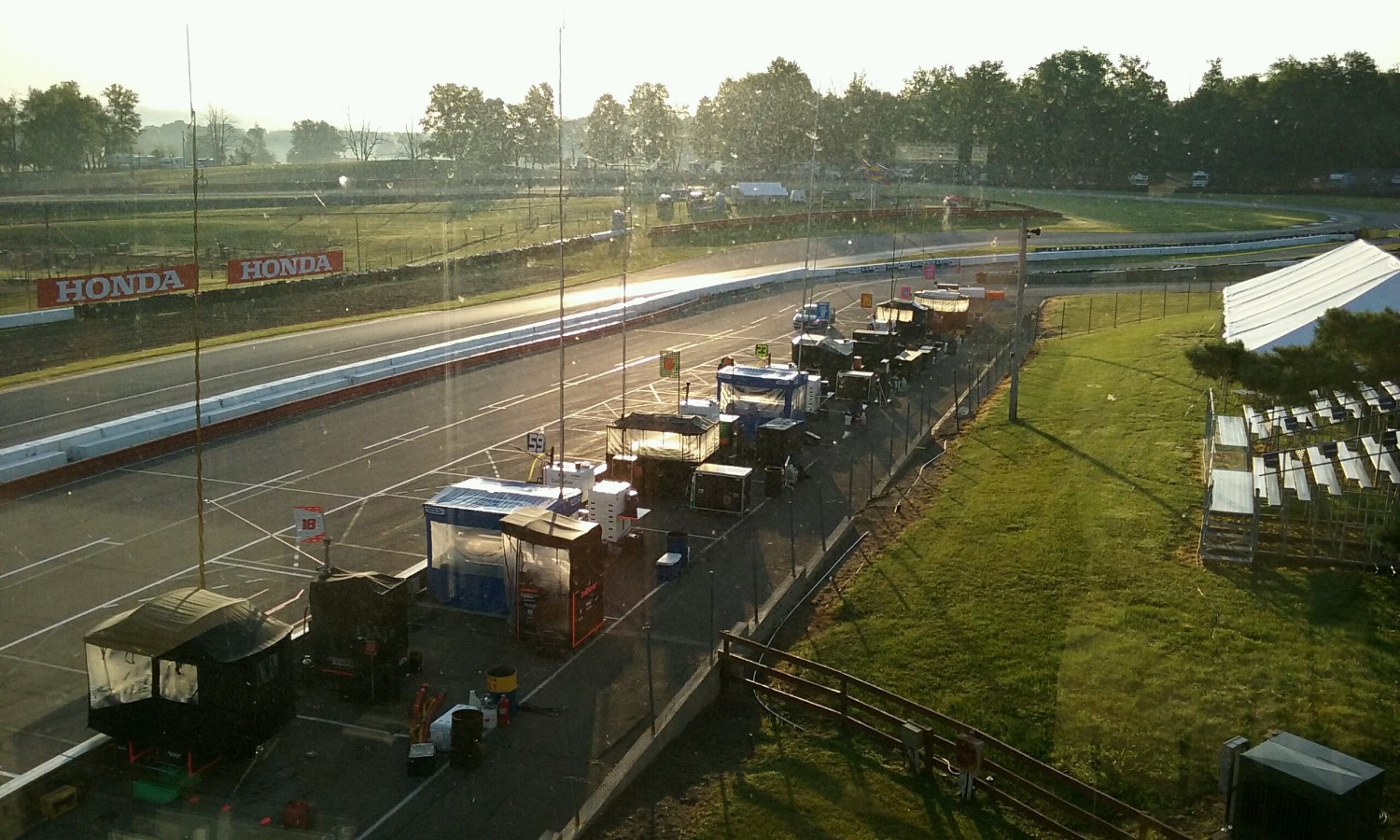 Morning at Mid-Ohio
Greetings on a beautiful morning at Mid-Ohio. The temperature is 59 degrees this morning with the high expected to be only 76 degrees.
This morning's 10 am practice session for the Indy cars will be the final 45 minutes before the Firestone Fast Six Qualifying at 1:35 pm. The Firestone alternative (red) tires are a softer compound on the right side for increased grip from last year's tire compound used here.
Looking at the the red tires that were used in Friday's practice session, they are getting a chewed up a bit more than Firestone anticipated.
Several drivers close to Dixon in the standings took the first step by turning laps quicker than the Chip Ganassi Racing driver in the second of two practices on Friday at Mid-Ohio Sports Car Course.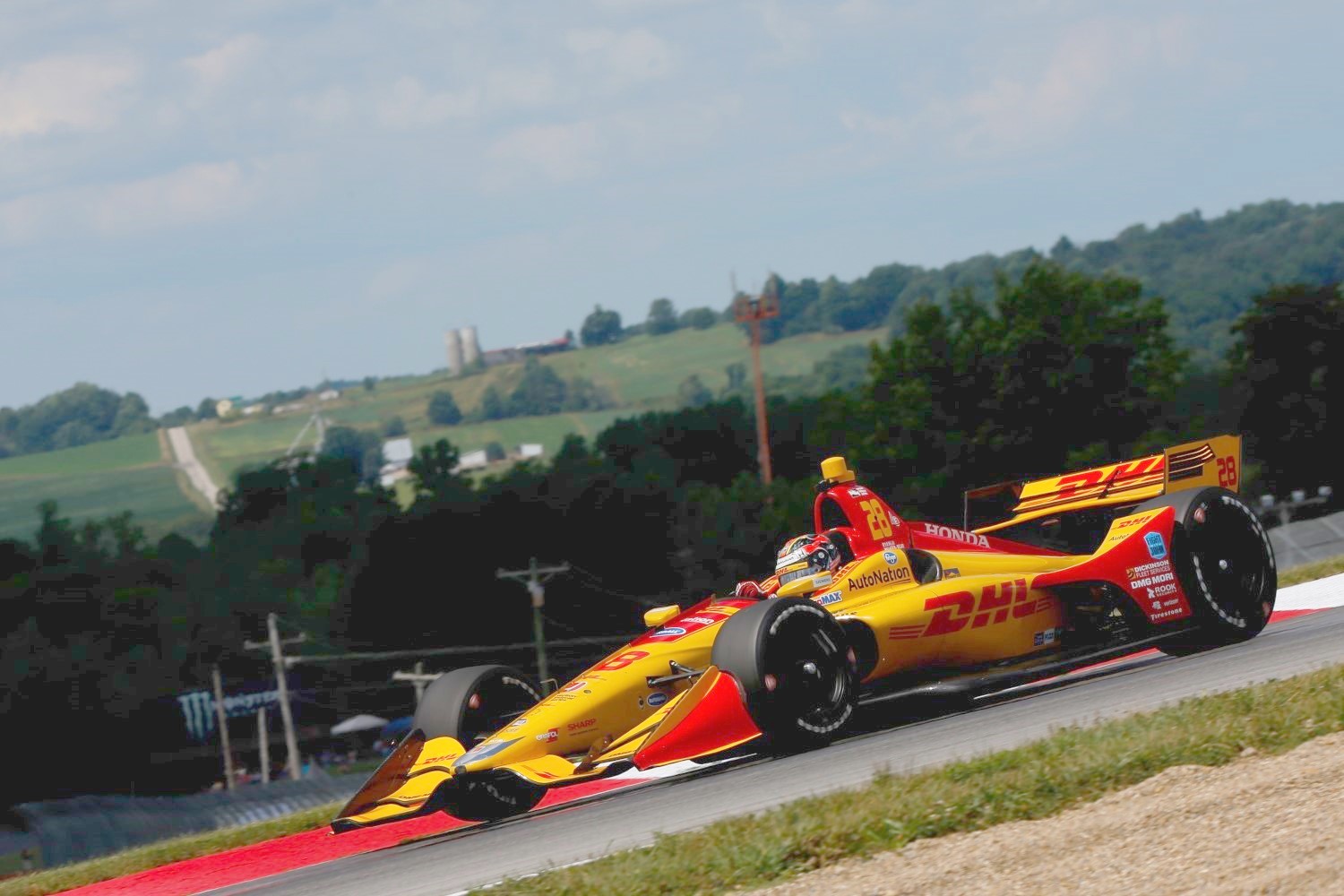 Hunter-Reay fastest in Practice
Andretti Autosport's Ryan Hunter-Reay, fourth in the standings after 12 of 17 races, charted the best lap of the day at 1 minute, 5.1950 seconds (124.684 mph) in the No. 28 DHL Honda. Will Power, fifth in points, was second quick for the day in the No. 12 Verizon Team Penske Chevrolet (1:05.3371).
"Not having tested here, I'm pleasantly surprised," said Hunter-Reay, whose team elected not to participate in private team testing at the 2.258-mile permanent road course last week. "I thought we would be on the back foot a little bit for Day 1 and a little bit for Day 2. The team did a good job coming back here preparing for it."
Hunter-Reay, 91 points behind Dixon, attributed the rash of incidents to the lower downforce generated by the new car and drivers pushing those cars to their limit.
"Guys are trying to figure out what they can get away with," he said. "Once you get off line a little bit, it's just gone; there's nothing bringing it back. It's tough to really figure out what you can get away with here.
"You're relying on the downforce. Once you get it into the yaw at a certain angle, you're dumping all that air off the wings. It does give you a little bit more warning than the previous car did, no doubt, but right now we're just dealing with a low-grip situation. Like I said, sometimes Mid-Ohio is that way. I think we're dealing with a lot less downforce and a pretty finicky Mid-Ohio racetrack at the moment."
In addition, Alexander Rossi of Andretti Autosport (third in points) posted the fifth-best lap of the day in the No. 27 NAPA AUTO PARTS Honda (1:05.4526). Dixon ranked eighth on the combined timesheet from Friday's practices with a lap of 1:05.6063 in the No. 9 PNC Bank Honda.
The media was treated to a first class cookout, Mid-Ohio style, last evening. Thanks to Andretti Autosport for hosting a great time.
AR1 will keep you posted on the events of today.
Lucille Dust reporting live from Mid-Ohio