Latest F1 news in brief – Saturday
After running Williams into the ground at the back of the grid, Claire Williams may take up baking

Claire Williams considers quitting F1

Abiteboul admits Renault could sign Ocon
Force India in administration but Ocon still focused
New deal for Ricciardo still delayed
Vettel: I hope we can cancel it out and forget Germany properly
Hamilton predicts 'parade' in Hungary
Mercedes work night shift to solve Hamilton worries
Loose Lips Sink Ships – McLaren won't get James Key until 2020
Claire Williams considers quitting F1
(GMM) Claire Williams has admitted she is still thinking about quitting as the struggling British team's boss.
Former team champion Jacques Villeneuve declared recently that Williams is "dead", with founder Sir Frank Williams having made a grave mistake in putting his daughter in charge five years ago.
The team is the slowest on the grid this year, with Claire telling the Sun newspaper: "Of course I think about walking away.
"I question whether I'm the right person to be doing this job. If anyone in Williams says to my face that I was damaging the team, then I would go.
"Until then, I have much more I can do and I won't give up," Williams said.
Claire said the current situation is "humiliating", but revealed that she continues to have the backing of her father.
"He was very philosophical and said 'Claire, we've had shitty times before and got through it. You have to keep pushing'," she said.
One option is that Williams becomes a sort of Mercedes 'B team' for 2019. It has already emerged that the Grove outfit will start buying Mercedes' gearbox and rear suspension.
"We would never be anyone's B team," Claire insisted.
"But the collaborations we see now, we have to explore those. We don't want to be dinosaurs — the once-giant of formula one who refused to change and adapt."
Abiteboul admits Renault could sign Ocon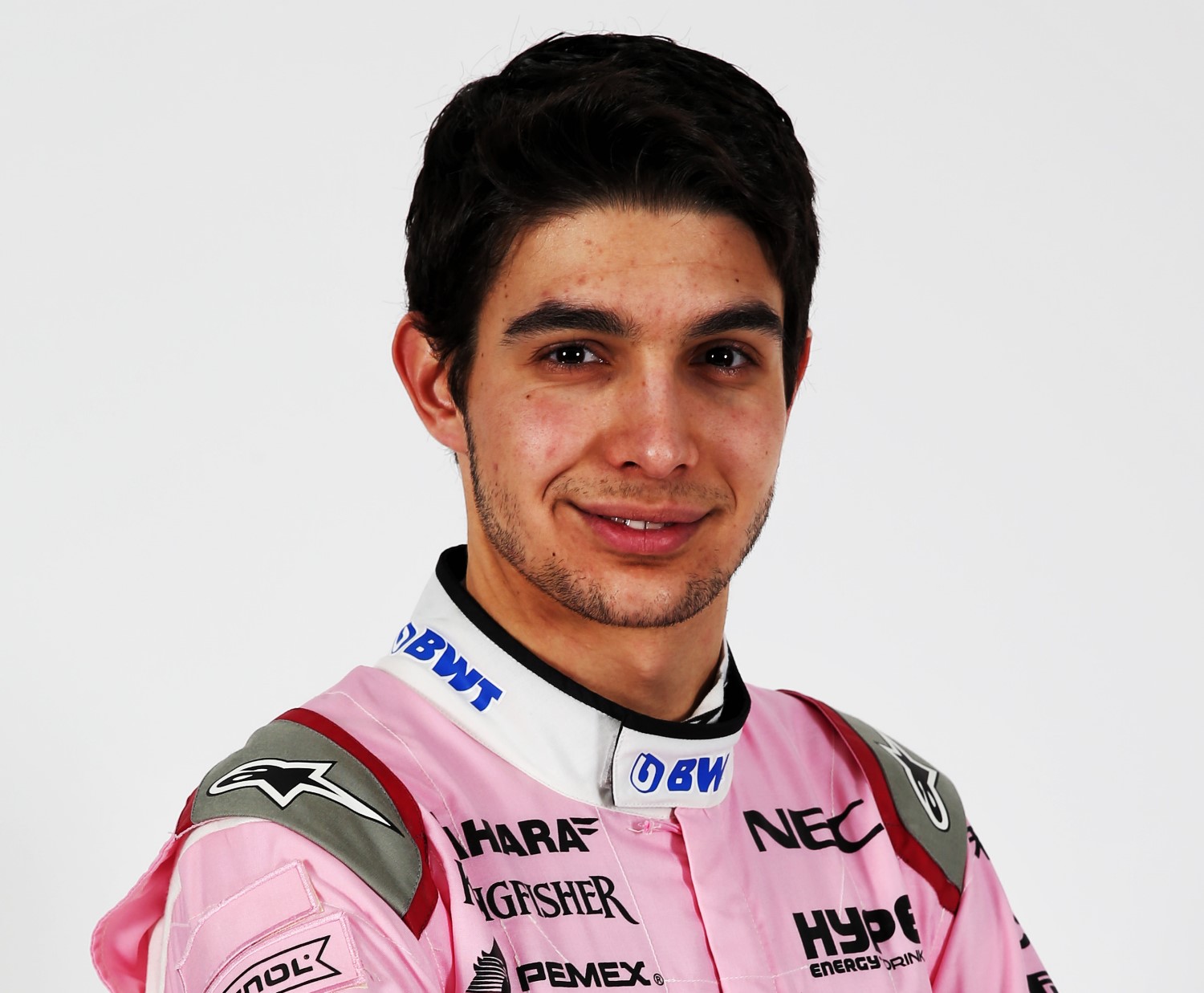 If Daddy Stroll buys Force India he will not want Ocon on the team to make his son look like a wanker
(GMM) Cyril Abiteboul has admitted that Renault could swap Carlos Sainz for Esteban Ocon in 2019.
The French team has been saying all year that it is happy with Sainz, who is 'on loan' for a year from Red Bull.
And boss Abiteboul said keeping the Spaniard is "an option".
"I agree that we have great drivers, but of course we want to move forward. We need to analyze what is happening now and what we will need in the future."
Sainz is linked with a move to McLaren, while Abiteboul says Renault has "several options" for the cockpit alongside Nico Hulkenberg.
"One or two years ago our team was not very attractive, but now everyone sees our progress," he said. "So we have become a very interesting option for drivers."
Undoubtedly, at the top of the list is Frenchman Ocon. His nationality would fit perfectly, but he is currently a Mercedes driver and placed at Force India.
"If he has an opportunity to be successful at another team or constructor, we wouldn't want to stand in the way," Mercedes' Toto Wolff said in Hungary.
Abiteboul commented: "There are rumors about one of the drivers at Force India, or more precisely, the French driver at Force India. I do not deny that the option exists and it is very attractive.
"But he is no less interesting than other options, for example continuing to work with Carlos. We will see," the Renault boss added.
"Regardless of Red Bull, we must decide what is best for us. Carlos does his job well and he could remain on the team, but we will not make a decision for a few days."
Force India in administration but Ocon still focused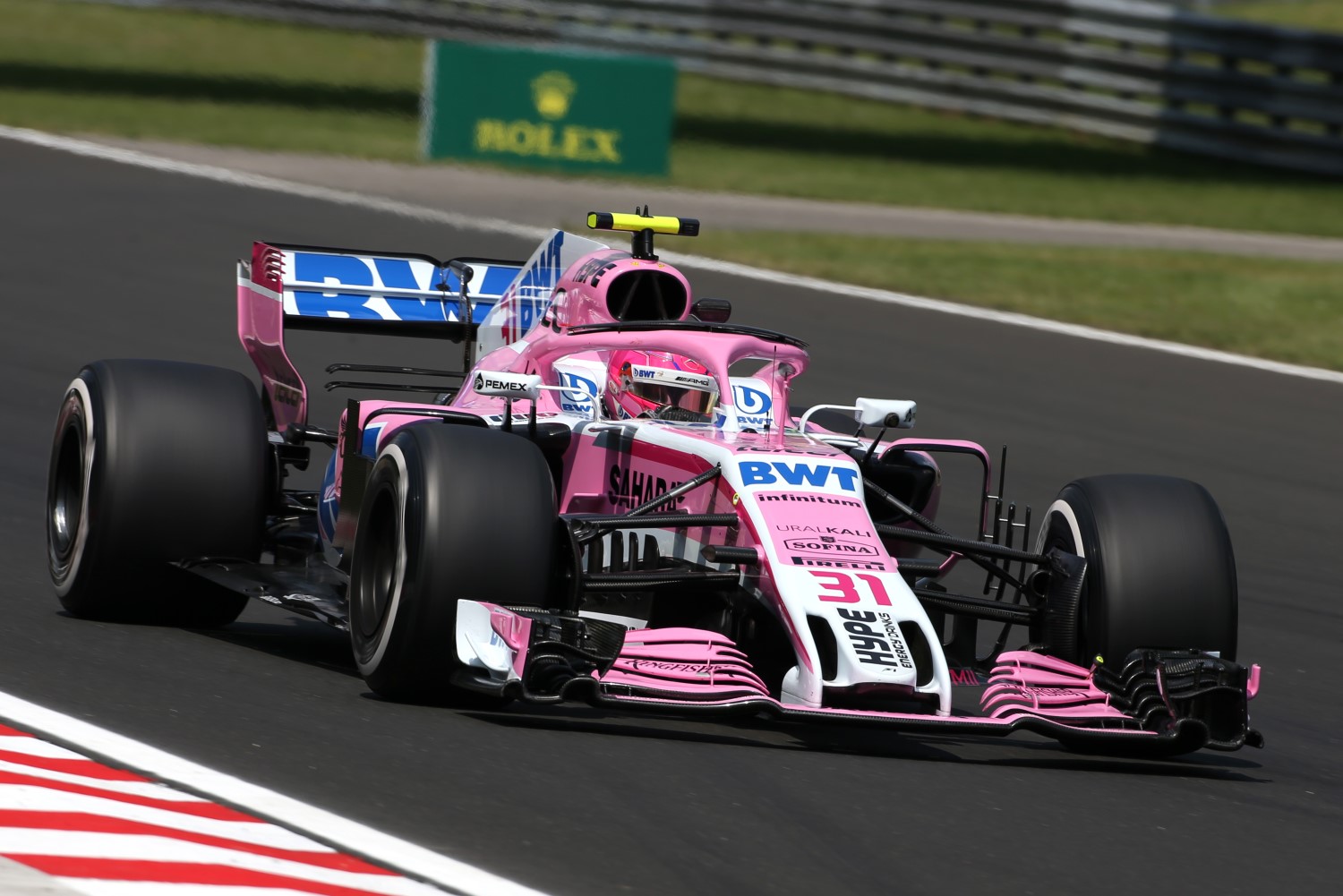 Esteban Ocon in Hungary
(GMM) Esteban Ocon says he is getting on with his job even though Force India is clinging to survival.
Sergio Perez arrived in Hungary saying the Silverstone based team's financial situation is "critical".
"I don't know what Checo meant by that, but hopefully it will be solved soon and we'll get back to operating in the normal manner that we are used to," said sporting boss Otmar Szafnauer.
It appears as though creditors including Mercedes, Perez and his manager, and main sponsor BWT are behind an action to have Force India put into administration for the August break.
The move has angered Rich Energy, a British company that was looking to become a team sponsor and buyer.
"Disgraceful," Rich Energy said on its official Twitter channel.
So with all that happening, French driver Ocon might be forgiven for feeling distracted in Hungary.
"Honestly, there is still a good atmosphere — the same as before," he insisted.
"For me, everything is clear. We are preparing new parts and a few races ago I got a new steering wheel.
"I have everything I need — overalls, underwear," Ocon laughed. "I don't see any problems.
"Of course you hear a lot and it's a difficult situation, but the team is focused on its work so in that respect nothing has changed."
New deal for Ricciardo still delayed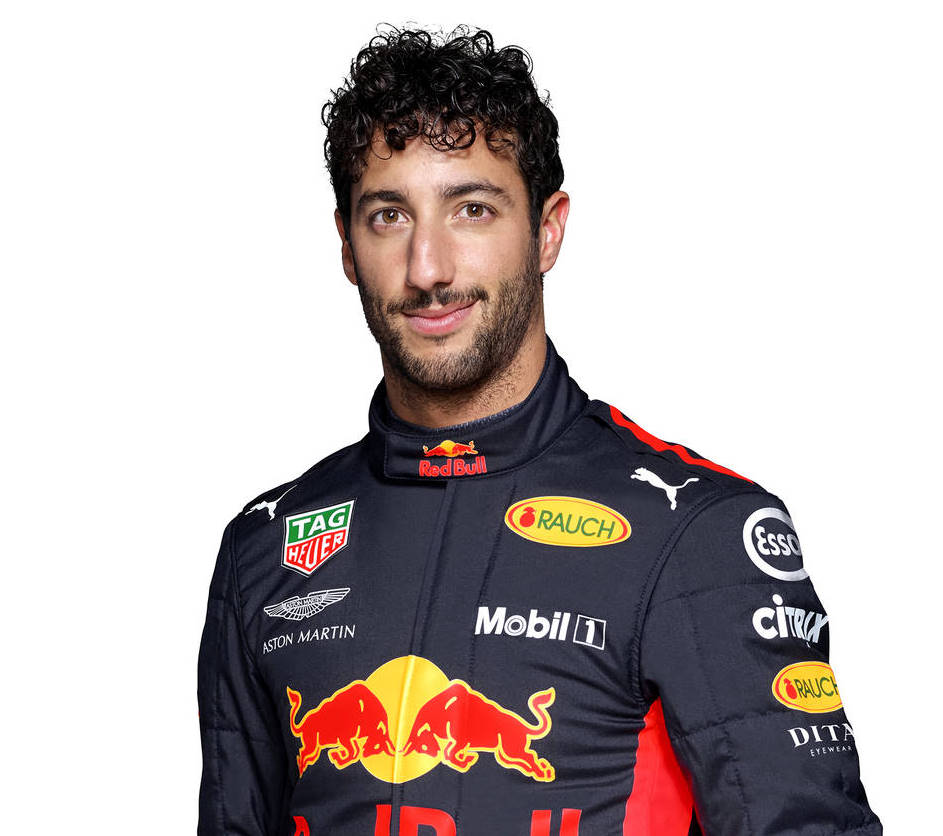 Ricciardo still hoping for a Ferrari seat?
(GMM) Daniel Ricciardo is still not ready to announce his new Red Bull contract.
Despite flirtations with Ferrari and Mercedes, it is now clear that the Australian is staying with the energy drink owned team.
But negotiations have been tough, not just on the financial side but also coming up with the contract term.
One rumor is that Ricciardo was demanding to sign for just a single year.
"Who said that?" Ricciardo smiled to Italian broadcaster Sky.
"If it's one (year) then there's a place in MotoGP for me in 2020," he joked.
He then suggested that despite wanting clarity on his future prior to the summer break, there will in fact be no announcement this weekend in Hungary.
"It requires a bit of patience," Ricciardo said.
"I'm not trying to be difficult, it's just taking a little while," he is quoted by Finland's MTV.
But the 28-year-old said that despite the earlier Ferrari and Mercedes rumors, he is in fact happy with Red Bull.
"It's an exciting change with Honda next season," Ricciardo said. "They're pushing very hard to develop the engine so there's a lot of positives. It looks ok."
Vettel: I hope we can cancel it out and forget Germany properly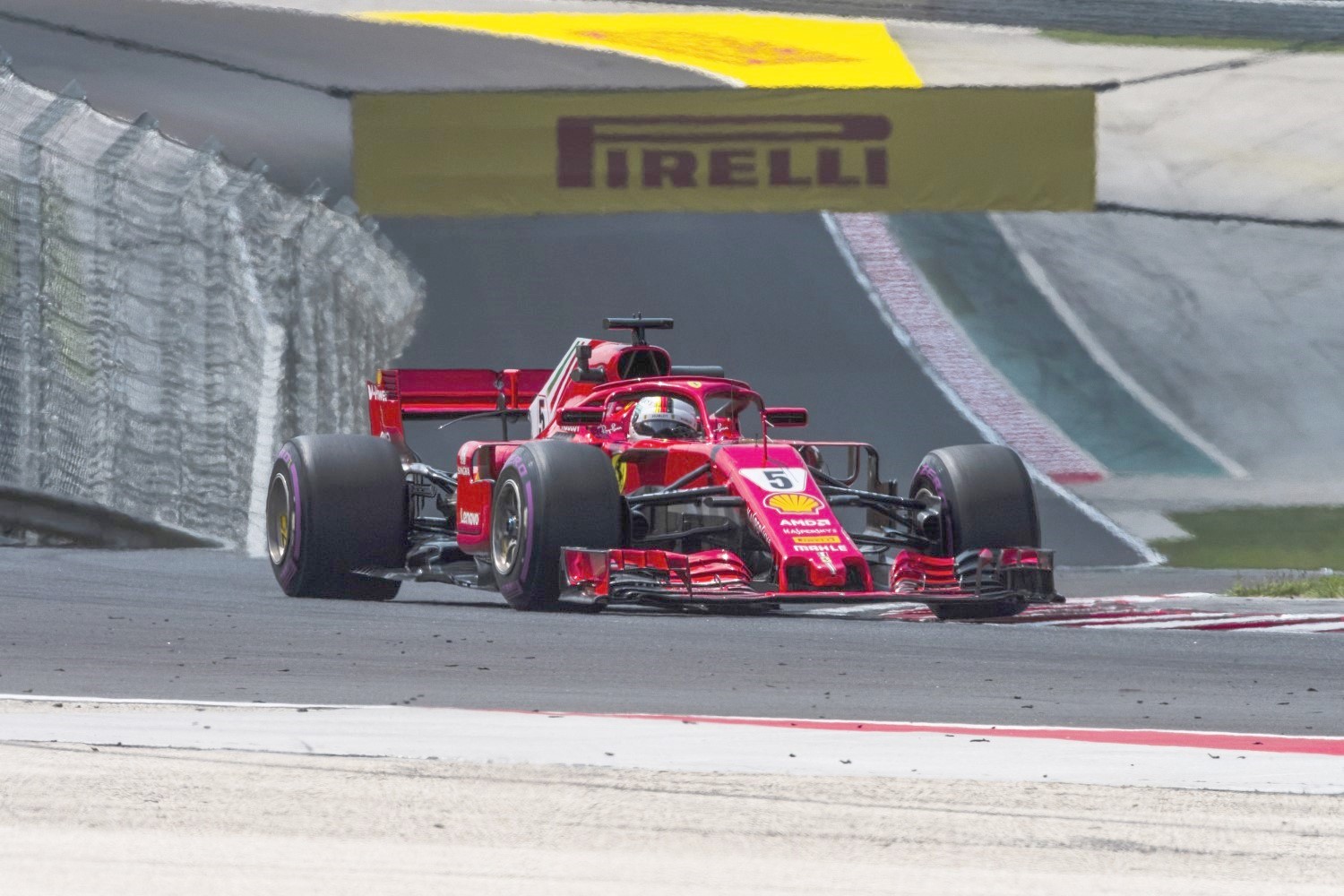 Vettel hopes a Hungary win will help him forget his costly mistake in Germany
Sebastian Vettel is looking for redemption this weekend at the Hungarian Grand Prix, a week after he blew his chances on home soil the German is striving to make amends for his self-inflicted DNF last Sunday.
The four-time F1 world champion so nearly won his home German Grand Prix, but a mistake landed the Ferrari in the wall and the championship leader before the race, left Hockenheim trailing his archrival Lewis Hamilton by 17 points.
Vettel told reporters at the end of the day at Hungaroring, "It's good to have a race straight away to get your head away and focus on the next thing to do. I hope we can cancel it out and make this race count and then forget properly."
"It's probably the best to get in the car because everybody knows what to do. Obviously, it's not easy, but I think today the work has been okay. Having a lot of work in front of you is probably the best to get your head away and focus on the job we have to do here."
With regards to his plan for when it matters, Vettel said, "Qualifying and the start are very important here. Overtaking is very difficult, so whoever is ahead after the first couple of corners, that will be crucial but to get there is a lot of things to do, a lot of work ahead."
Vettel topped the timing screens in FP2 and was on it in both Friday sessions, which was contrary to Ferrari tradition of keeping their powder dry until qualifying.
"I was pretty happy in the afternoon," revealed Vettel. "Happier than in the morning, I think the car's pretty good for one lap. We can still improve, but it's been one of the better Fridays."
"Obviously they've been a little bit up and down for us lately so today was quite solid," added Vettel with reference to the grief and trying times at Ferrari in the wake of Sergio Marchionne's sudden passing
Hamilton predicts 'parade' in Hungary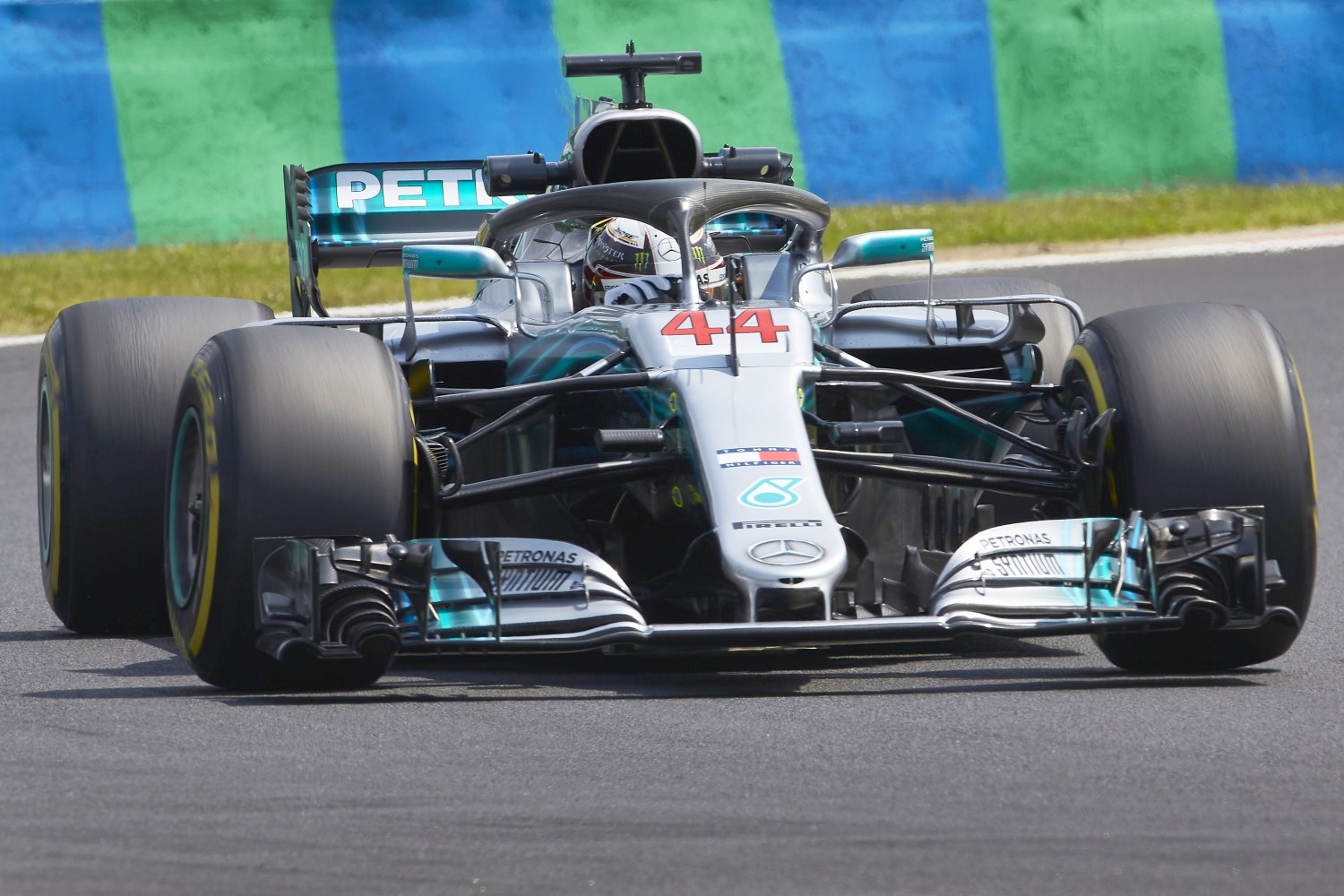 Hungary will be a parade says Hamilton
Lewis Hamilton says overheating tires will limit overtaking opportunities in Sunday's Hungary GP.
"Yeah it's the temperature," he said. "And it's the type of track it is, it's just corner after corner after corner, so there's no time for the tires to cool down. It's almost like for this track, they need to make special tires, probably for different circuits that are more severe on the tires to enable you to keep pushing and remain close to other cars.
"You need a tire that doesn't overheat because at the moment, just on your own, it overheats. So I imagine in the race it's going to be train race. There's not going to be any cars overtaking in this race. That's just how it is."
"For some reason, they're very good at circuits like this. I guess Ferrari manage to keep their rears cooler than us, which is weird because if you look at some of the comments at the last race, they said Mercedes all of a sudden knows, this race they make their car make the tire last, which is not the case.
Mercedes work night shift to solve Hamilton worries
Lewis Hamilton admitted Friday that he and Mercedes are hunting for an overnight solution to their performance problems ahead of Saturday's critical qualifying session for the Hungarian Grand Prix.
The championship-leading Briton, whose team-mate Valtteri Bottas said his car "was difficult to drive", said the team needed to "dig deep to figure out what changes to make".
They were fifth and sixth in the second practice led by title rival Sebastian Vettel of Ferrari on Friday.
"The Ferraris and the Red Bulls were quite quick and had a little bit more pace than us, so we've got some work to do tonight," said Hamilton, who has won a record five times at the Hungaroring.
Loose Lips Sink Ships – McLaren won't get James Key until 2020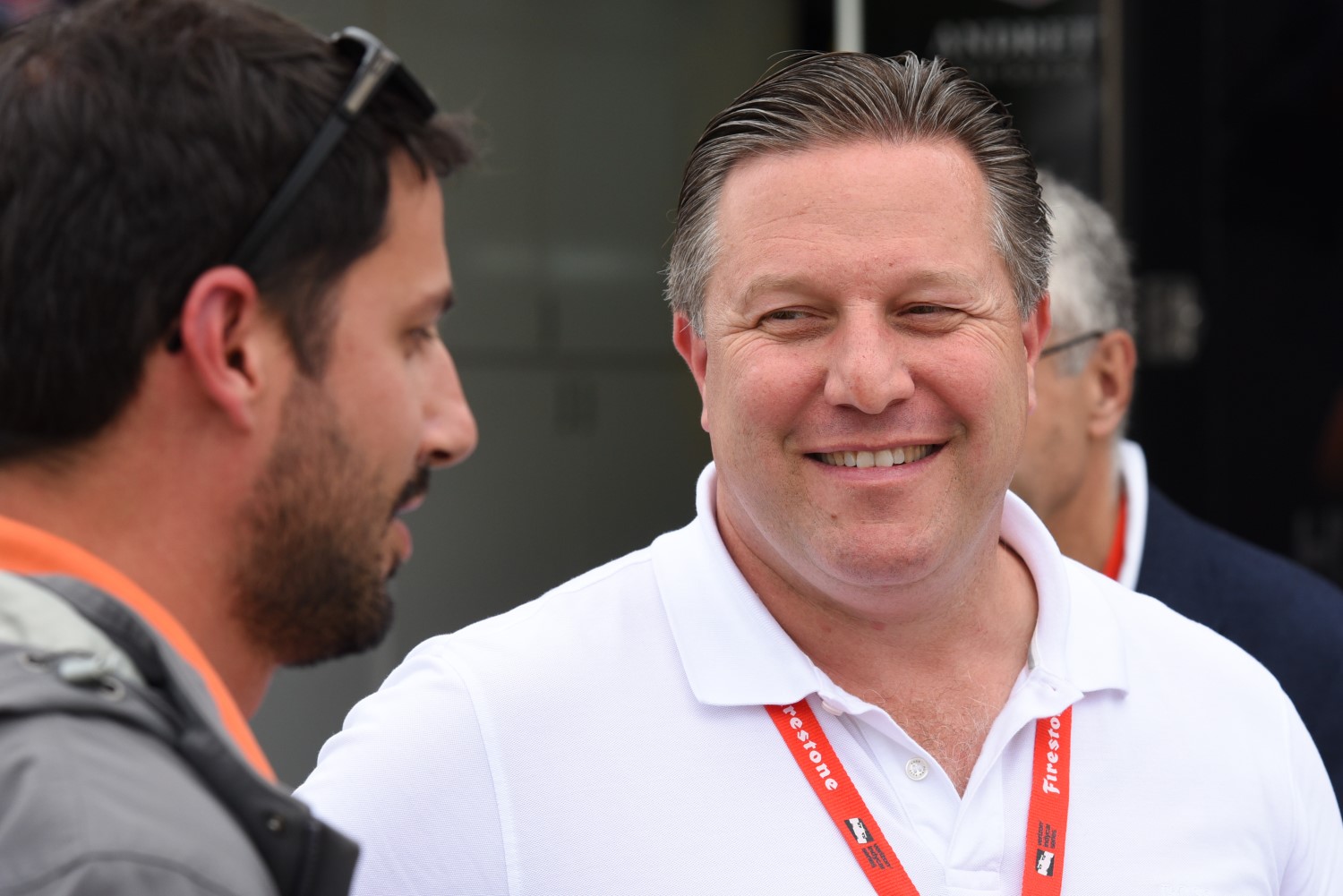 By running to the media with a press release, McLaren now won't get James Key for another two years. Alonso must be fuming mad
Someone in McLaren went blabbing to the press saying that they had snatched Toro Rosso Chief Designer James Key before the negotiations for his release were done and that pissed off Red Bull and Dr. Helmut Marko
McLaren announced on Thursday that Key would become its new technical chief, but it would not confirm a date.
"He has a long-term contract with Toro Rosso," Marko told Autosport.
"We had a discussion with Zak, and instead of coming back to us, there was a press release done.
"So we'll stick to the contract, and McLaren will have to wait for quite a long time."
Marko made it clear that he expects Key to see out his contract, which is understood to stretch to 2020.
"Of course. There's a contract for quite a long time. Why do we have contracts?" he said.
"We have to analyze the whole situation. As McLaren is making press announcements, we have to look seriously at the legal situation.
"But it's sure we won't release him earlier."
Asked if Key was now on 'gardening leave', Marko replied: "As far as I know he's on holiday at the moment, and we won't put him in a position where he gets all the latest information, that's clear."
Red Bull Racing team principal Christian Horner also expressed concern about the Key situation.
"Obviously it's a situation between James and Toro Rosso," Horner told Sky Sports F1.
"But Red Bull Technology provide services to Toro Rosso, so IP is obviously extremely sensitive.
"That's what we're pretty protective off. We're obviously keen to have an understanding of what the situation is with James and Toro Rosso in the relatively near future."