Afternoon Tidbits from Mid-Ohio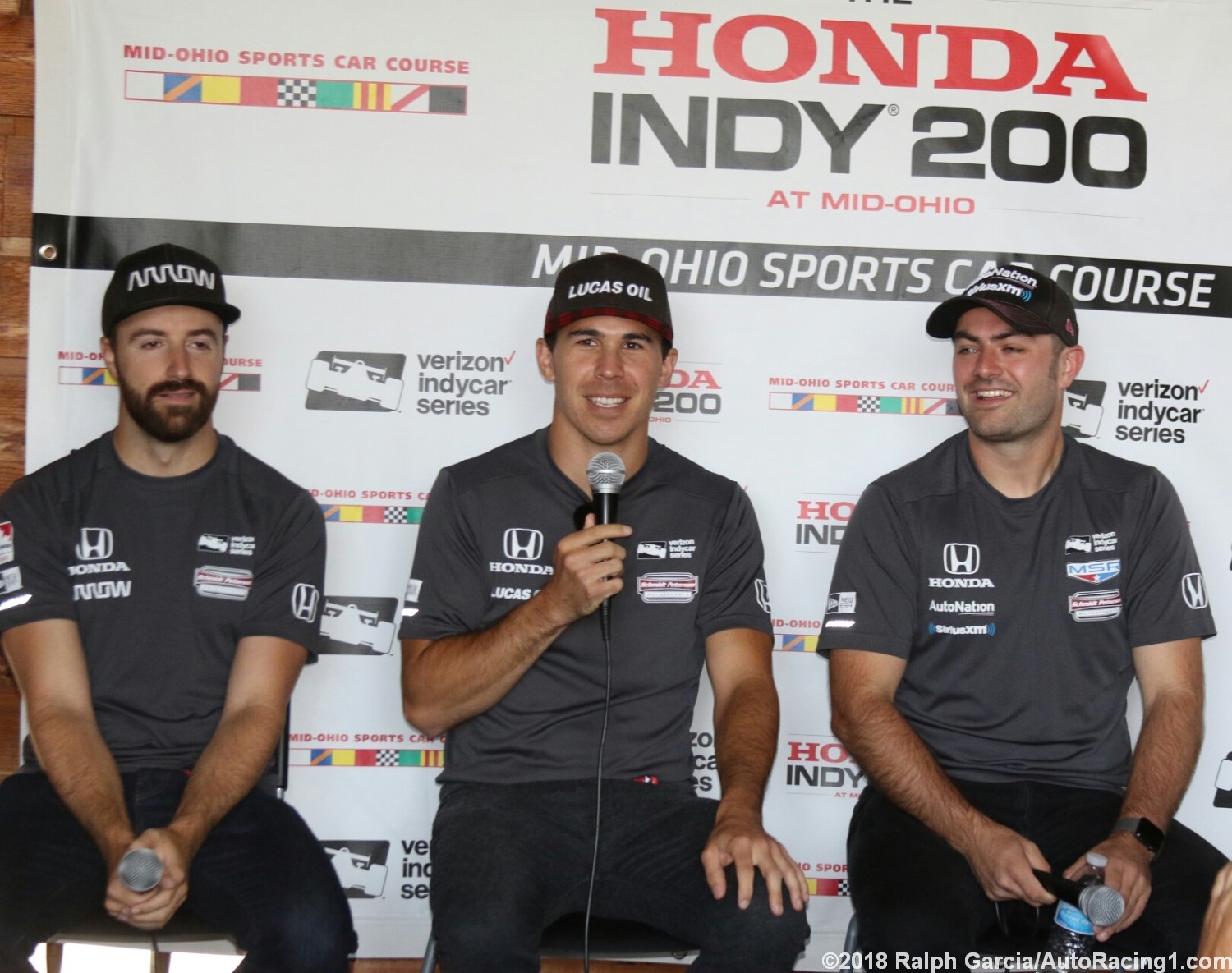 Robert Wickens (center) lost an engine in opening practice
A few quick afternoon notes from Mid-Ohio bullet-point style:
We were just over in the No. 6 Lucas Oil SPM garage area where they were changing an engine for Robert Wickens, who blew his Honda powerplant during this morning's practice session.
We caught up with the Team USA Scholarship crew following lunch. Previous Team USA Scholarship winners include Spencer Pigot, Matthew Brabham, and Oliver Askew. Two drivers will be selected from a group of 10 to go to this year's Formula Ford Festival in England, where they will have an opportunity to race for a scholarship for U.S. F2000.
I spent a few minutes speaking with 16-year-old Danville, California native Colin Mullan, a Team USA Scholarship aspirant. Mullan won the 2016 Junior Rotax Championship. He debuted in the IMSA Continental Tire SportsCar Challenge earlier this season at Mid-Ohio, co-driving the No. 52 LAP Motorsports MINI JCW where he finished second. Mullan will begin his junior year of high school this fall.
Congratulations to the No. 22 Team Penske crew for winning the Firestone Pit Stop Performance Award at the recent Honda Indy Toronto.
Firestone has brought more than 1500 race tires to the track this weekend. Teams have been allocated 7 sets of Primary Firestone tires, 4 sets of Alternate Tires, and 5 sets of Rain Tires for the weekend. We have heard some under-the-breath grumbling about there not being enough tires to take advantage of the three practice sessions, qualifying and the race, but nothing on the record. We'll see if drivers hold back in the second practice session scheduled to begin in about 15 minutes.
We'll have more later.
Brian C. reporting from Mid-Ohio
Brian C. reporting from Mid-Ohio