Latest F1 news in brief – Friday (Update)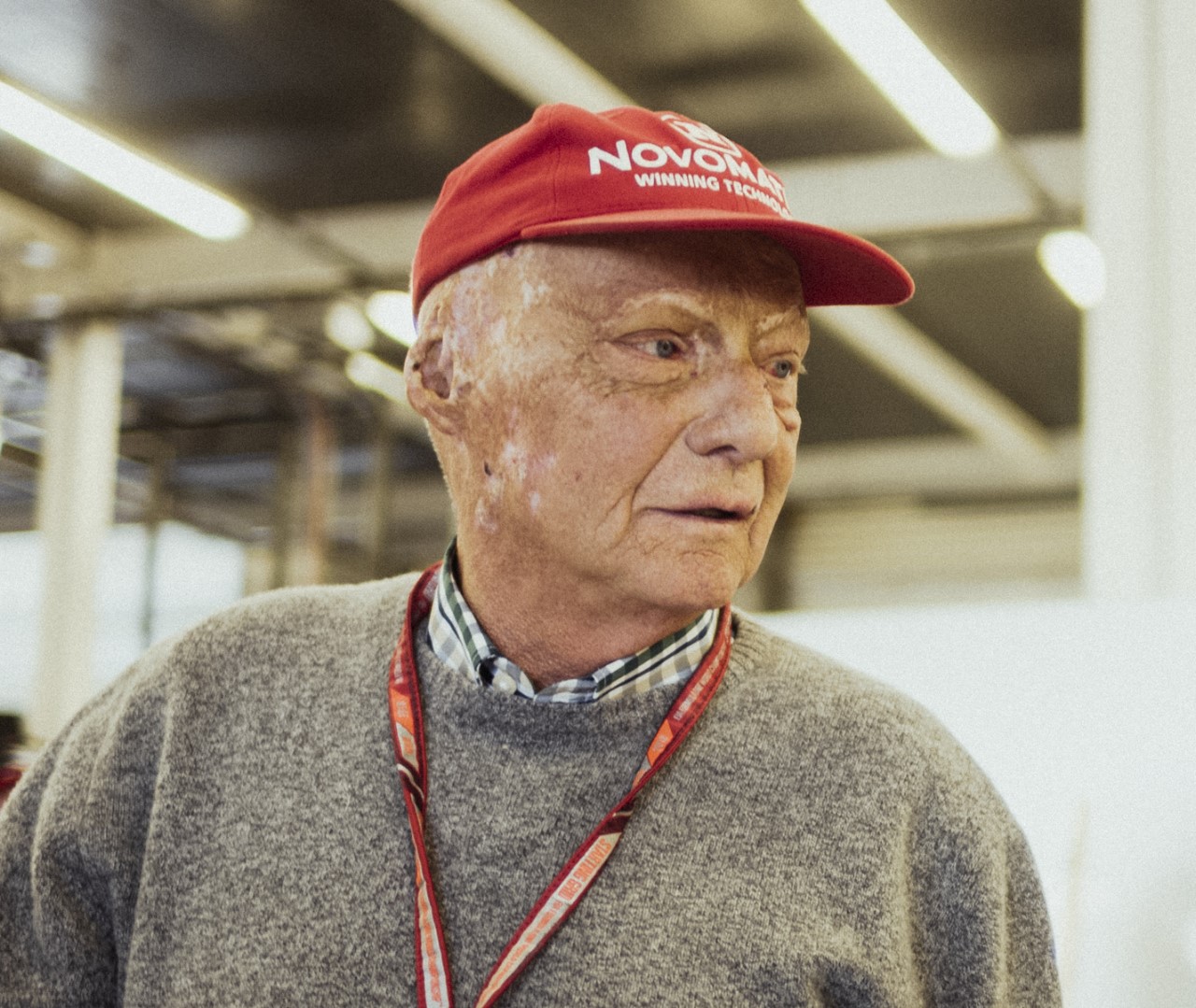 Lauda out with the Flu
UPDATE Updates shown in red below.
07/27/18
Lauda to miss second consecutive race New
Force India financial situation 'critical' – Perez New
Alonso hopes James Key joins McLaren soon New
Grosjean needs consistency to keep Haas seat New
Hospital says Marchionne died of 'serious illness' New
Vandoorne gets different chassis for Hungary New
No early release to McLaren for James Key – Marko New
Is McLaren shifting focus to 2019?
Vasseur: 'When drivers get their first big check, they hit trouble'
Suspicions set in, but the FIA is happy with Ferrari
Lauda to miss second consecutive race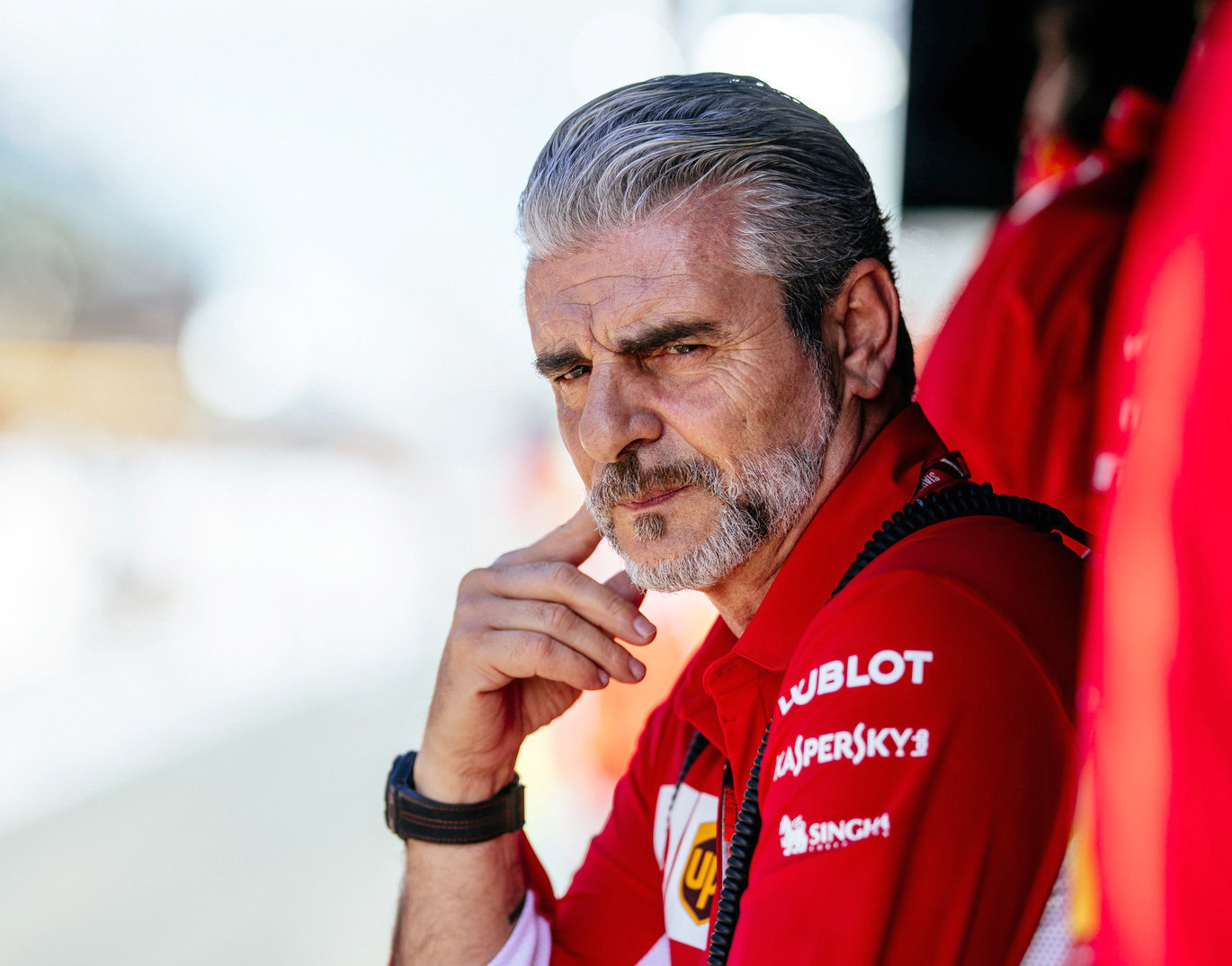 Arrivabene kept the grieving Ferrari drivers away from the media Thursday
(GMM) Niki Lauda will miss a second consecutive race this weekend in Hungary.
The red cap wearing F1 legend and Mercedes team chairman was a notable absentee at Hockenheim a week ago.
It emerges that Lauda was in bed in his home in Ibiza with the flu. And a source in Hungary confirmed that the 69-year-old will also not be in Hungary for this weekend's race.
Lewis Hamilton may not mind. The Briton had a horror qualifying at Hockenheim in Lauda's absence, but then drove through the field to win and re-take the championship lead from Sebastian Vettel.
Asked if it was a turning point, the Mercedes driver said: "There are a lot more points to get and there will be a lot more turning points."
That is despite the fact that Ferrari now has arguably the faster car, thanks particularly to its powerful and controversial engine.
"This has always been a difficult race for us," said Mercedes' Valtteri Bottas.
"I can only hope that we can fight with Ferrari and Red Bull."
Ferrari's two drivers did not speak to the media on Thursday as a result of the death of president Sergio Marchionne.
Force India financial situation 'critical' – Perez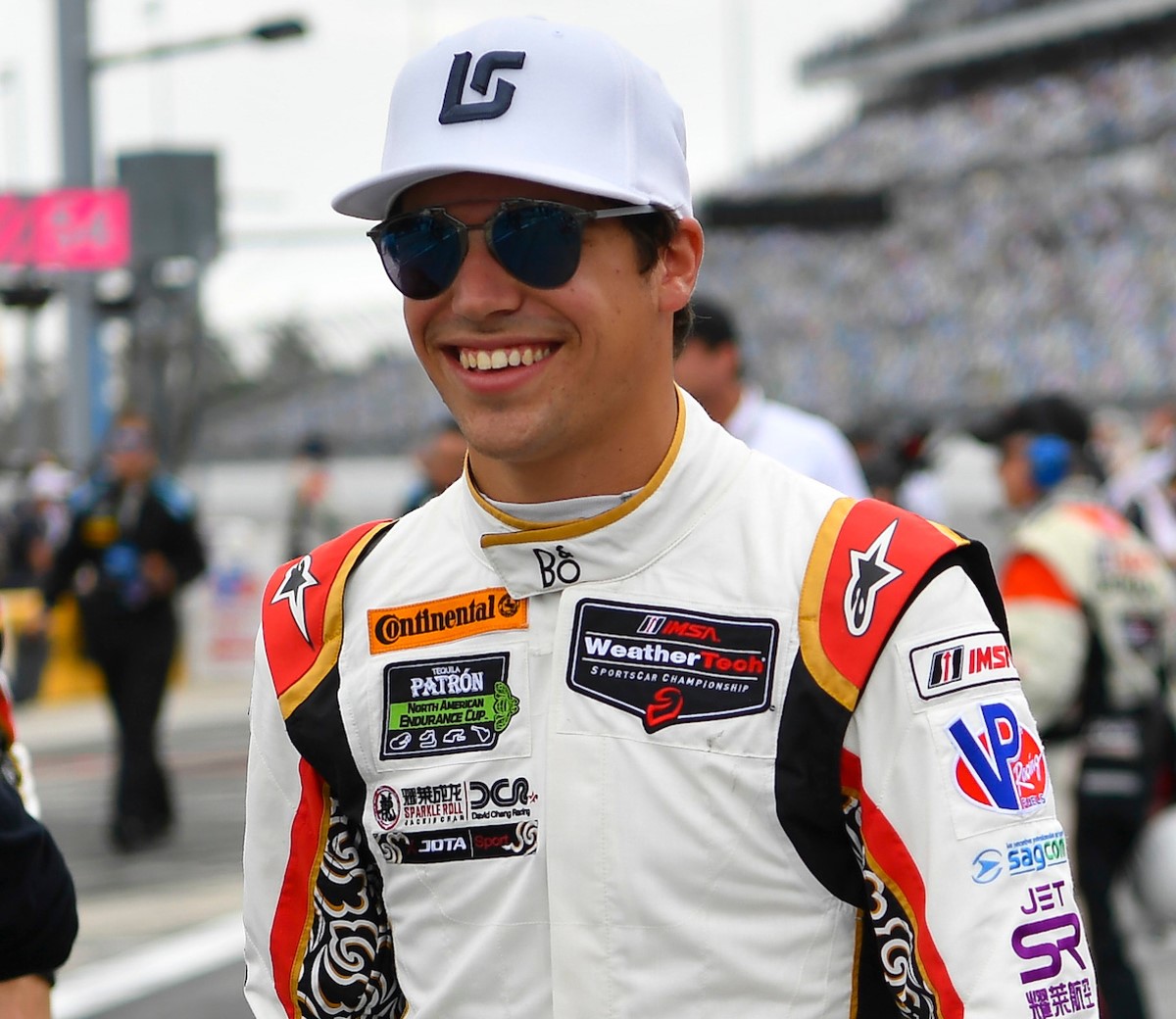 Lance Stroll knows daddy might buy an entire team for him
(GMM) Sergio Perez says the financial situation at Force India has become "critical".
In recent days, there have been reports that the Silverstone based team may soon enter insolvency proceedings, or be bought by Lawrence Stroll, the father of Williams driver Lance Stroll.
Auto Motor und Sport reports that while the risk of insolvency remains and might actually be helpful, billionaire Stroll will in fact not buy Force India but is instead willing to back whoever does buy it.
Mexican driver Perez told reporters in Hungary: "The situation is critical.
"Financial problems are now holding back the progress of the team.
"Despite the difficulties, we are fifth in the world championship and this shows what great potential we have."
However, Perez is being linked with a move to Haas for 2019.
He said: "I'm not in a hurry with the contract, but the sooner it happens the better.
"We will see what changes in the coming weeks and months. A lot can be cleared up during the summer break and then I can make a decision."
Another option for 28-year-old Perez might be a return to McLaren, even though his single season with the Woking team in 2013 did not work out well.
"I can only say that I have nothing against McLaren," he said in Hungary. "In formula one, it's always impossible to predict what will happen in the future.
"Every driver wants to be with Ferrari or Mercedes but it's unlikely for next year. So you need to assess the situation and understand which of the available options is the best."
Alonso hopes James Key joins McLaren soon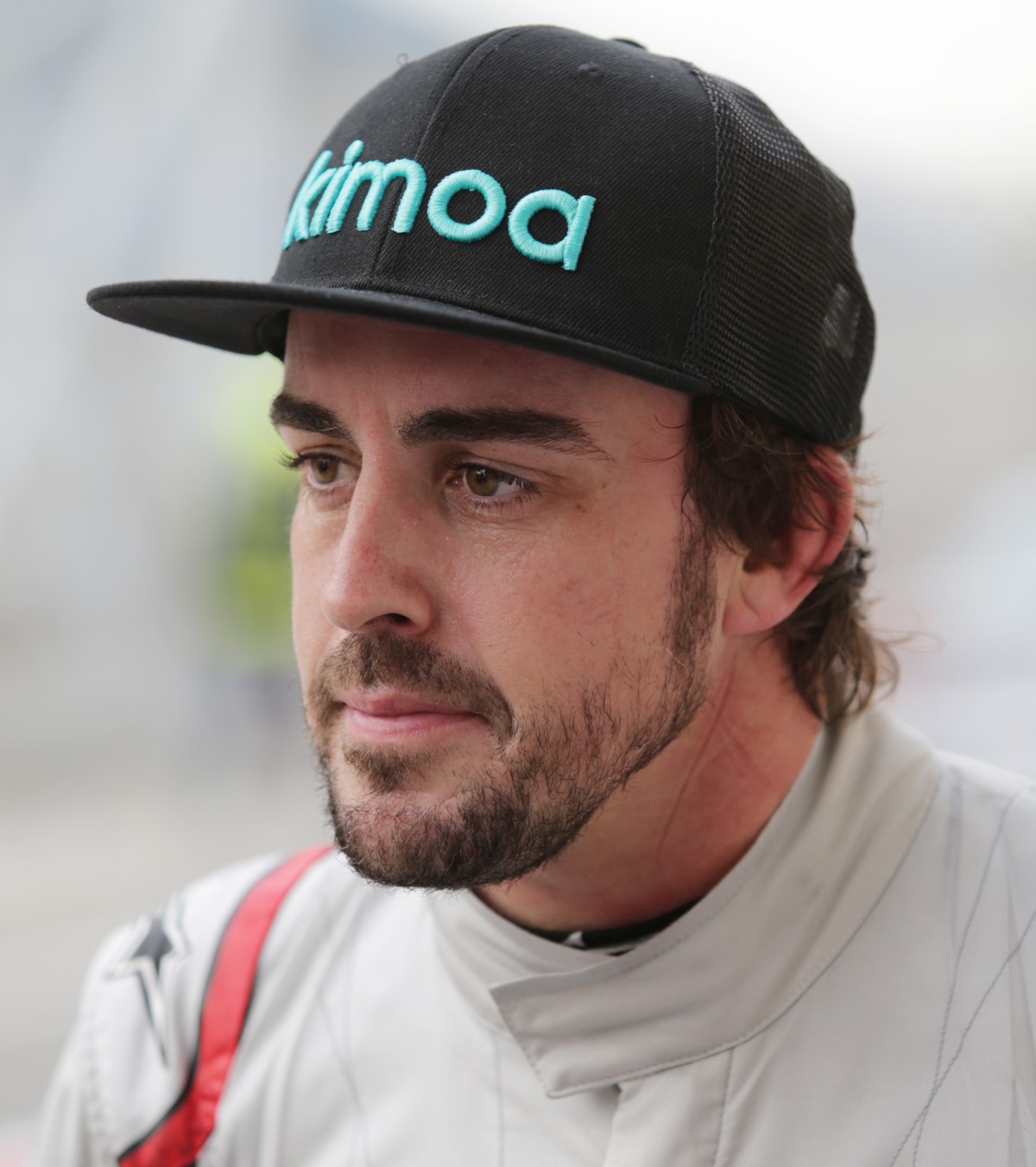 Alonso says McLaren moving in right direction
(GMM) McLaren and Toro Rosso are engaged in a tussle over a highly respected F1 technical figure.
McLaren announced in Hungary that James Key will be the struggling team's new technical director.
But he is currently at Toro Rosso, whose boss Franz Tost declared: "James Key has a long term valid contract with the team."
What is clear is that the Key news means that Matt Morris is leaving McLaren, amid the once-great team's struggle even in the wake of the Honda era.
"It's a question you should ask Zak (Brown)," Fernando Alonso said in Hungary.
"But when a specialist of James' level comes to McLaren it's always welcome. Let's see if he arrives fast enough to be able to influence the work on this car and next year."
Alonso wouldn't comment on rumors he is trying to return to Ferrari, saying only: "One weekend Christian Horner says something, then it's Rosberg or Palmer.
"I don't comment on any of these rumors," the Spaniard insisted.
But he did respond to reports that he has lined up a forthcoming Indycar test.
"I have many more races to do this year, not just in formula one. I will do one or two races in karting and in endurance racing and it will be difficult to add anything else to the schedule," said Alonso.
He also backed McLaren amid what sections of the media are calling an obvious crisis.
"We are being honest with ourselves, understanding the cause of our problems and our lack of speed and looking for new ideas," said the 36-year-old.
"It is all positive steps that will help make McLaren stronger in the future. In formula one you do not change things in one day, but everything I have seen in the last two or three races looked logical to me," Alonso added.
Grosjean needs consistency to keep Haas seat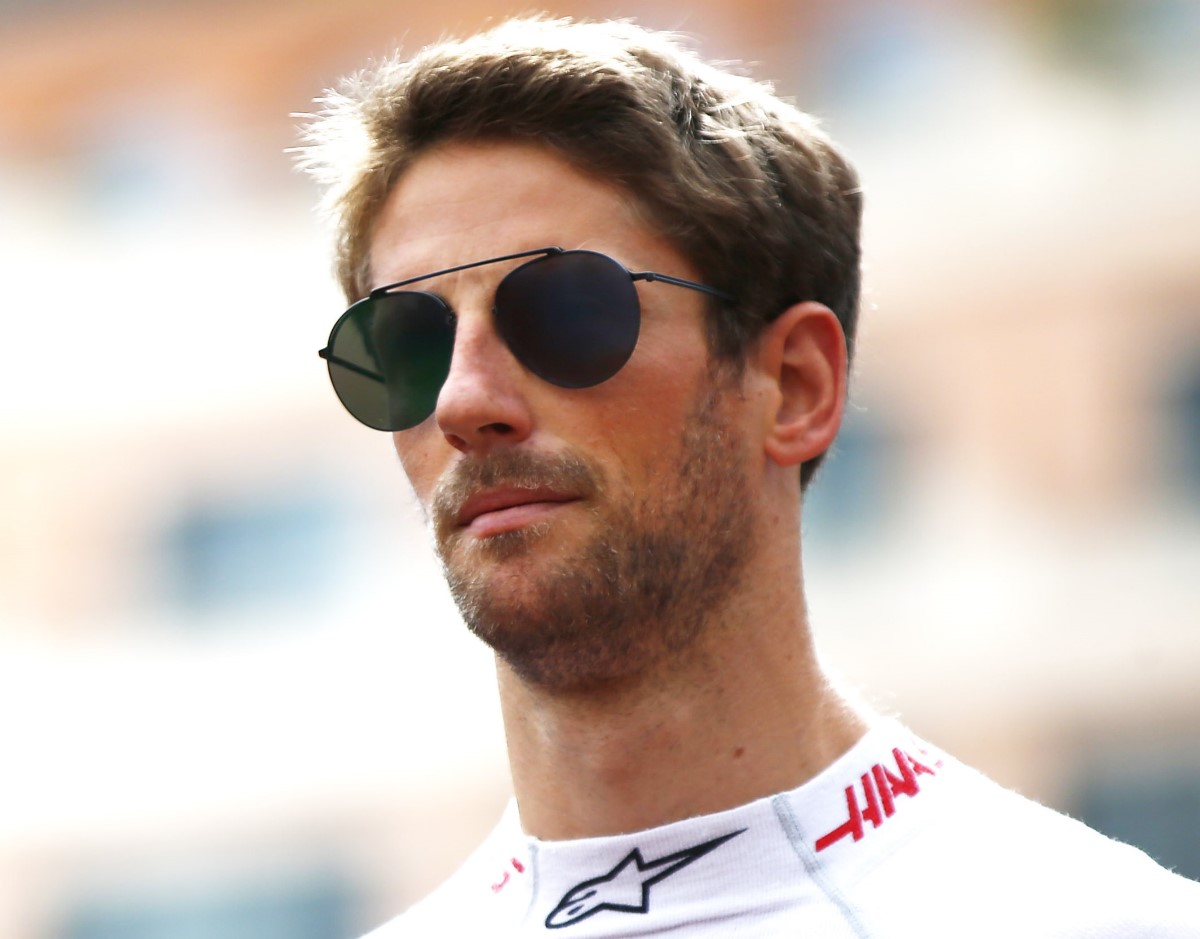 Romain Grosjean
(GMM) Romain Grosjean must be consistent in order to keep his Haas seat.
That is the warning from boss Gunther Steiner, as candidates line up to replace the erratic-in-2018 Frenchman Grosjean.
"Consistency is the magic word and he knows it, it's nothing new to him," Steiner is quoted by Brazil's Globo.
"We know what he can do, he knows what he can do and on a good day he is amazing, we just need to get him more consistency," Steiner added.
Plenty of candidates are lining up to replace Grosjean, including Sergio Perez and perhaps Kimi Raikkonen.
"I wouldn't say we're going shopping," Steiner said. "Many people are coming shopping to us, for obvious reasons. They want to see what we are doing."
He said Haas must wait until bigger teams like Ferrari and Renault seal up their own 2019 driver lineups.
The strongest rumor is the one linking Perez to Haas, so when asked if a Mexican would fit at Haas, Steiner answered: "The nationality of the driver is not important to me. The big thing is talent."
Hospital says Marchionne died of 'serious illness'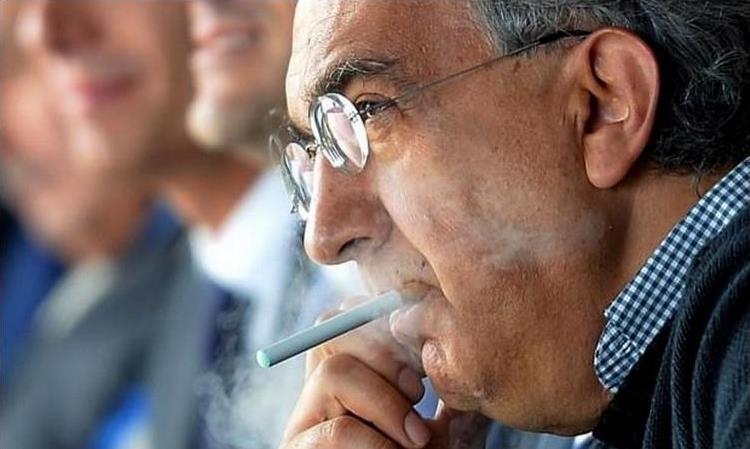 Smoking those cancer sticks ended Marchionne's life way early
(GMM) A Swiss hospital has defended itself amid wild speculation surrounding the death of Ferrari president Sergio Marchionne.
Some have reported that the 66-year-old Italian Canadian may have died after a routine operation on his shoulder.
Il Giornale newspaper reported that there had been "sudden and unexpected complications".
"One does not die of a shoulder operation," La Repubblica added.
Actually, it is believed Marchionne – a heavy smoker – died after a battle with lung cancer, with the complications being a brain embolism or cardiac arrest.
"Due to a serious illness, Mr. Marchionne was treated for more than a year," Zurich University Hospital said in a statement. "With all possibilities of cutting edge medicine exhausted, Mr. Marchionne unfortunately passed away."
Ferrari parent Fiat Chrysler, meanwhile, said it has "no knowledge of the facts relating to Mr. Marchionne's health" beyond the shoulder surgery.
Vandoorne gets different chassis for Hungary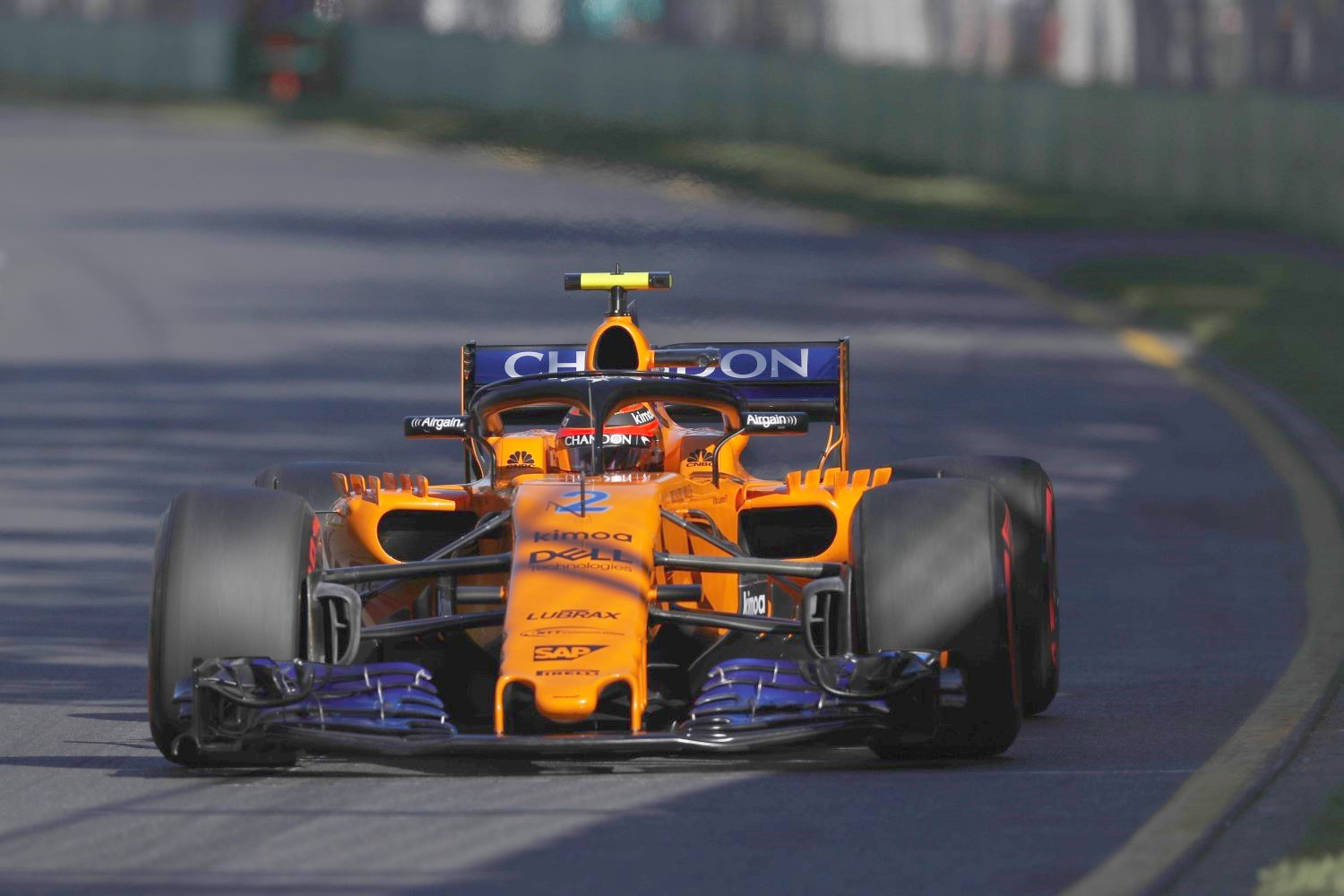 Stoffel Vandoorne was still slow
(GMM) Stoffel Vandoorne will use a different chassis this weekend in Hungary.
For the past two races, the Belgian has struggled immensely alongside his McLaren teammate Fernando Alonso.
"There is something wrong with his car," Alonso insisted at Hockenheim.
However, McLaren could not find the source of the problem, and so the decision was made to switch Vandoorne to an entirely different car.
"It's right decision," Vandoorne told La Derniere Heure.
"90 per cent of the parts were changed and the problem persists, so the team decided to go back to an older monocoque."
He also told RTBF broadcaster in Hungary: "It's another chassis. Not a new one — it's one we've used this season.
"The team has gone to great lengths to understand the problems we've had, so I'm starting from scratch and doing the best that I can."
Vandoorne also supported the news that McLaren has signed up Toro Rosso's James Key as the new technical director.
"I don't know him personally but he's done very well with the teams he's been with," he said. "It's part of the team's strategy to try to improve our situation."
No early release to McLaren for James Key – Marko
James Key
(GMM) Red Bull says it will not give James Key an early release from his duties at Toro Rosso.
Earlier in Hungary, McLaren announced that Briton Key is joining the struggling British team as technical director.
But Toro Rosso boss Franz Tost hit back: "James Key has a long term valid contract with the team."
Toro Rosso is owned by Red Bull, and the energy drink company is not impressed with McLaren's precipitous announcement.
"We have a multi-year contract with James Key," Dr Helmut Marko told Auto Motor und Sport.
"Zak Brown asked us if we would release him from this contract earlier. We were still negotiating when suddenly we read in the press that McLaren has signed him."
Marko says the move will cost McLaren dearly.
"Mr. Key will have to wait a long time before he can work for McLaren," he insisted.
Marko said McLaren has a bad reputation now for announcing things before negotiations are complete.
"It was the same with Lando Norris," said the Austrian. Earlier in 2018, Toro Rosso wanted Norris to replace Brendon Hartley at Toro Rosso.
"We were negotiating behind closed doors and suddenly found out from the newspaper that they don't want to give him away," Marko said.
Is McLaren shifting focus to 2019?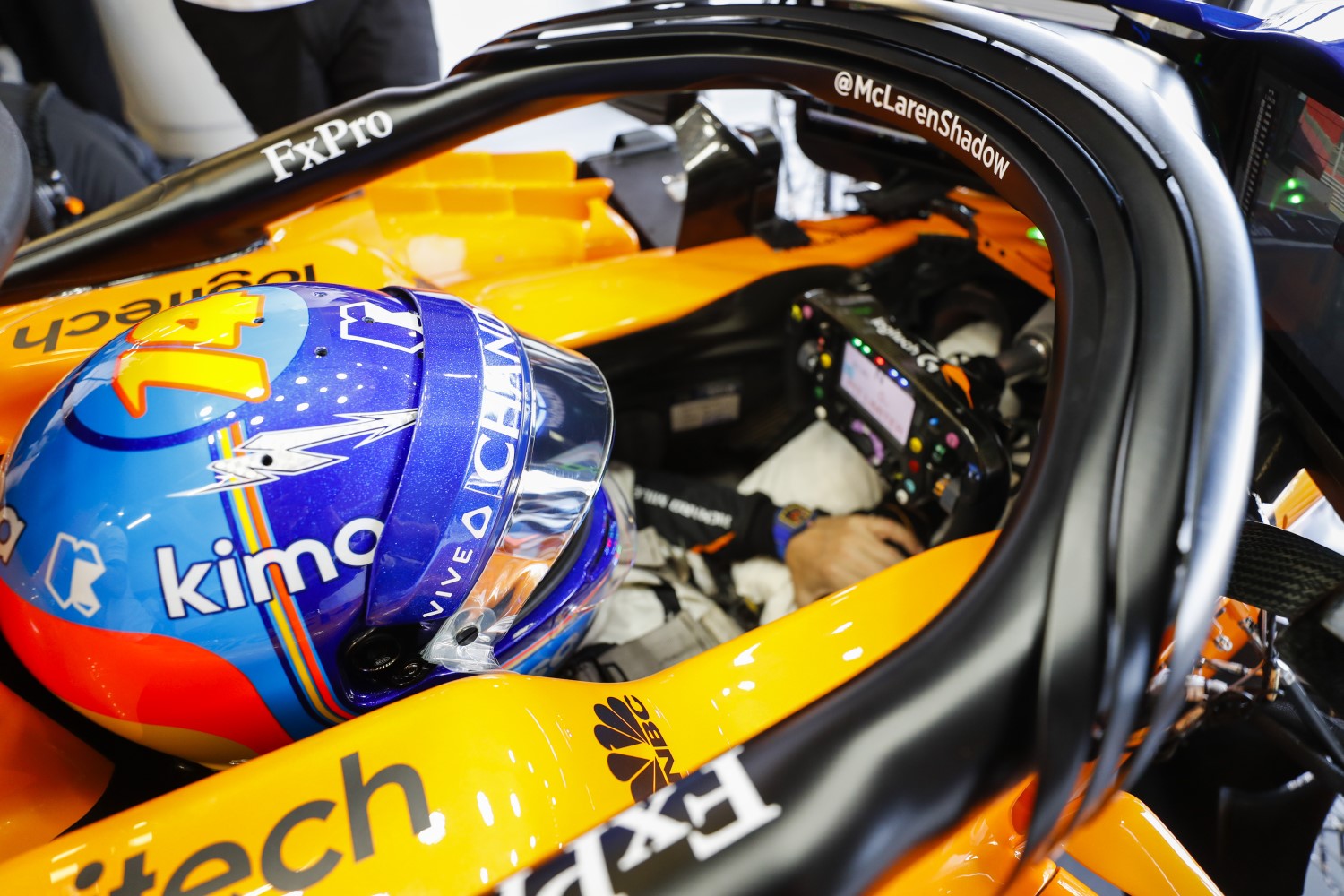 Alonso says McLaren focus already switched to 2019 car
According to Fernando Alonso, "70%" of the work being carried out on the McLaren's car has a focus on 2019 and no more major upgrades are expected to come any time soon.
The Woking outfit admitted their 2017 version car had more downforce than this year's MCL33. The team is also experimenting with some new parts during the Friday practice to figure out what is wrong with their current car.
The Spaniard revealed the team now knows why the car is suffering. But implementing changes will take too long so they will spend "70% of the knowledge and understanding of this car for next year's project".
"We are working very hard and very deep into the weakness of the car," Alonso said.
"After investing three or four Fridays, FP1s, just doing aero development and aero understanding, we know that maybe we compromise a little bit the race weekend and the performance in qualifying, but we get a lot of information on those Fridays and I think now we are in a point of we know exactly what to do.
"There are some fixes for this year, but let's say that 70% of the knowledge and the understanding of this car will be for next year's project because it requires time – three or four months development and wind tunnel time etc. that is probably better to invest for next year.
"Sometimes it's good to go very deep into the problems and down in performance to understand the car, so I see a much clearer and brighter future now with all the problems and understanding [gained].
"I think we have a clear direction now, so that's the most important thing."
The Woking outfit will continue to test new components for 2019 in FP1. But, Alonso hopes this Friday may be "a little bit more normal".
"We have some updates into this race and we will concentrate in validating those as well, not only the normal understanding of the car," Alonso added.
"Also we need to test the performance and the gains of the last parts, so hopefully we see some better results."
Despite the number of experiments, the British squad has brought in only one major upgrade to the car and nothing big is expected for the rest of the season.
"We had basically one upgrade this year, in Barcelona," Alonso said. "All the other races we brought small parts that were not significant performance.
"Some of those parts were experimental, some of those were negative, not positive, so overall we only brought one update.
"We were between seventh and 10th in Australia at the beginning of the year, we came back from seventh to 10th in Barcelona, Monaco, and then we are going back, back.
"Hopefully this weekend will put us in this front part of this midfield group."
Vasseur: 'When drivers get their first big check, they hit trouble'
Fred Vasseur
Sauber boss Fred Vasseur believes Charles Leclerc's potential move to Ferrari next season is not without risk for the young Monegasque.
A man who groomed the likes of Lewis Hamilton and Nico Rosberg during their formative years in motorsport, Vasseur is among the best talent-spotters in the business.
This year, the French team manager has used his expertise and nurturing ability to support Leclerc, F1's 20-year-old rising star who could be on the verge of a big promotion to Ferrari.
However, while he has no doubts the mercurial rookie will enjoy a sensational career in Grand Prix racing, Vasseur warns against the risks of a premature step up to the Scuderia.
"Moving from Sauber to Ferrari is a big step," the Frenchman told Belgium's La Derniere Heure.
"We cannot predict what will happen, especially when it comes to drivers getting some money."
Indeed, a promotion for Leclerc would likely entail a massive boost of his revenue, with pundits suggesting the financial windfall if he joined Ferrari could be worth as much as $5 million, although that number is likely heavily inflated.
Still, even a retainer worth one fourth of that amount can induce change for a driver on a personal level.
"In the last 20 years, there have been plenty of drivers who did very good first seasons in F1," explains Vasseur.
"I will not give names, but as soon as they touched their first check, they had trouble.
©Sauber
"They lost their roots because they discovered new things in life and lost a little bit of what they were doing.
"So we cannot anticipate," he added, insisting that Ferrari itself is well aware of the problems that can emerge for a driver who reaches a high pay grade overnight.
"That's why Ferrari is a big leap for Charles," added Vasseur.
"And it's why Ferrari has always hesitated to take very young drivers. They know very well the pressure that is in their system. But I'm not too worried about Charles."
Suspicions set in, but the FIA is happy with Ferrari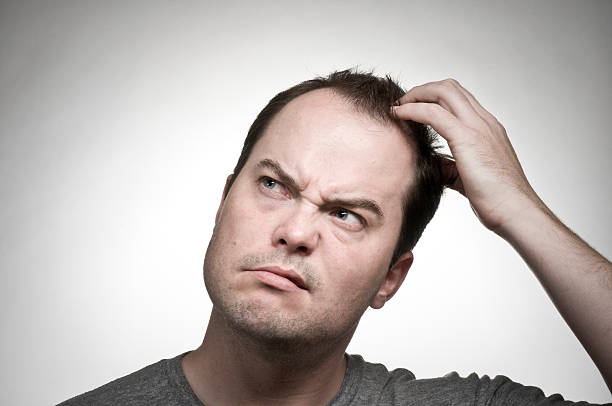 Ferrari engine designers have left competitors scratching their head
Any sudden boost in performance is met with suspicion in Formula 1, and Ferrari's recent engine improvements are no exception, but the FIA sees no reason to dwell on the subject.
F1 race director Charlie Whiting acknowledged that he had been queried by several teams on Ferrari's recent progress, most of which appears to be centered around a clever exploitation of the SF71-H's battery and hybrid energy package.
Whiting has sought to suppress the rumors however, meeting with Mercedes team members last weekend at Hockenheim to address their suspicions.
"We are entirely satisfied with everything on that front, as we said in Monaco," said Whiting.
"Some teams have been asking further question and we were just there to try and help them have some peace, if you like."
However, Whiting would not divulge whether Mercedes' expressed genuine doubts about Ferrari's legality or sought clarification from the FIA on the Scuderia's battery system for its own benefit.
"I don't think I should be telling you," Whiting told the media.
"If you want to talk to Mercedes, they'll tell you but I think what goes on behind closed doors should remain behind closed doors."
Mercedes boss Toto Wolff played down the importance of the meeting, claiming it was but a routine gathering with the governing body.
"The exchange you're having with the FIA and some of the other teams, or engine manufacturers, is on a regular basis," he said.
"It's more visible if you do it on a weekend, on track, in the motorhome, but it's completely regular business to discuss various technical topics."
However, Renault's Cyril Abiteboul clearly indicated that in his view, Ferrari was doing something "strange", although perhaps not something prohibited.
"The step that they have done is amazing," said the Frenchman.
"It's a step that they have done to a certain degree that does not go with a hardware introduction, it's also a step that we see across all three teams, not just Ferrari, which is not necessarily a battle for us, but also Haas and Sauber, which are more of a battle for us.
"Clearly we are scratching our heads, because we look in particular at the GPS profile, and we see indeed that it's really strange what they are doing," added Abiteboul.
"But doing something strange doesn't mean that it's illegal. I think we must give credit to what they have done, and that should be an extra commitment to work harder, and try and do the same step on our side."