Latest F1 news in brief – Tuesday
Hockenheim may be on F1 schedule again next year

Miami delay means Hockenheim talks back on

Italy slams Vettel after 'devastating' crash
Michelin interested in bidding on new F1 tires
The future of Ferrari under tobacco executive Louis Camilleri
F1 Will Produce Draft Calendar By The End Of August
Force India COO Admits Financial Struggles Hurt Product
Wolff feels for Vettel
Mateschitz: Renault below average, Honda the solution
Miami delay means Hockenheim talks back on
(GMM) A delay in Miami could have reignited Hockenheim's chances of staying on the F1 calendar.
It has now been confirmed that the 2019 schedule will not include an inaugural street race in Miami.
"We have decided to postpone sign-off until later in the summer, with the aim of running the first Miami grand prix in 2020," announced F1 commercial boss Sean Bratches.
The bad news out of Miami could be good news for Hockenheim.
It is believed Liberty Media may simply prefer to plug the calendar gap with a substitute race, even though talks for a 2019 German grand prix broke down recently over the cost.
But Hockenheim's George Seiler told Kolner Express: "I'm not interested in whether Miami is on the calendar.
"I thought we would not be back until 2020, but I've also heard that Liberty Media is interested in being in Germany in 2019 as well.
"We are curious as to what they propose," he added.
Seiler also told the Mannheimer Morgen newspaper that he would need a decision about 2019 "in the next few weeks".
He wants a deal with "no financial risk", and bemoans the lack of government support. Last weekend, Seiler met with German federal minister Andreas Scheuer.
"If politicians are interested in keeping formula one in Germany, that's a good sign," he said. "But we are far from that."
Italy slams Vettel after 'devastating' crash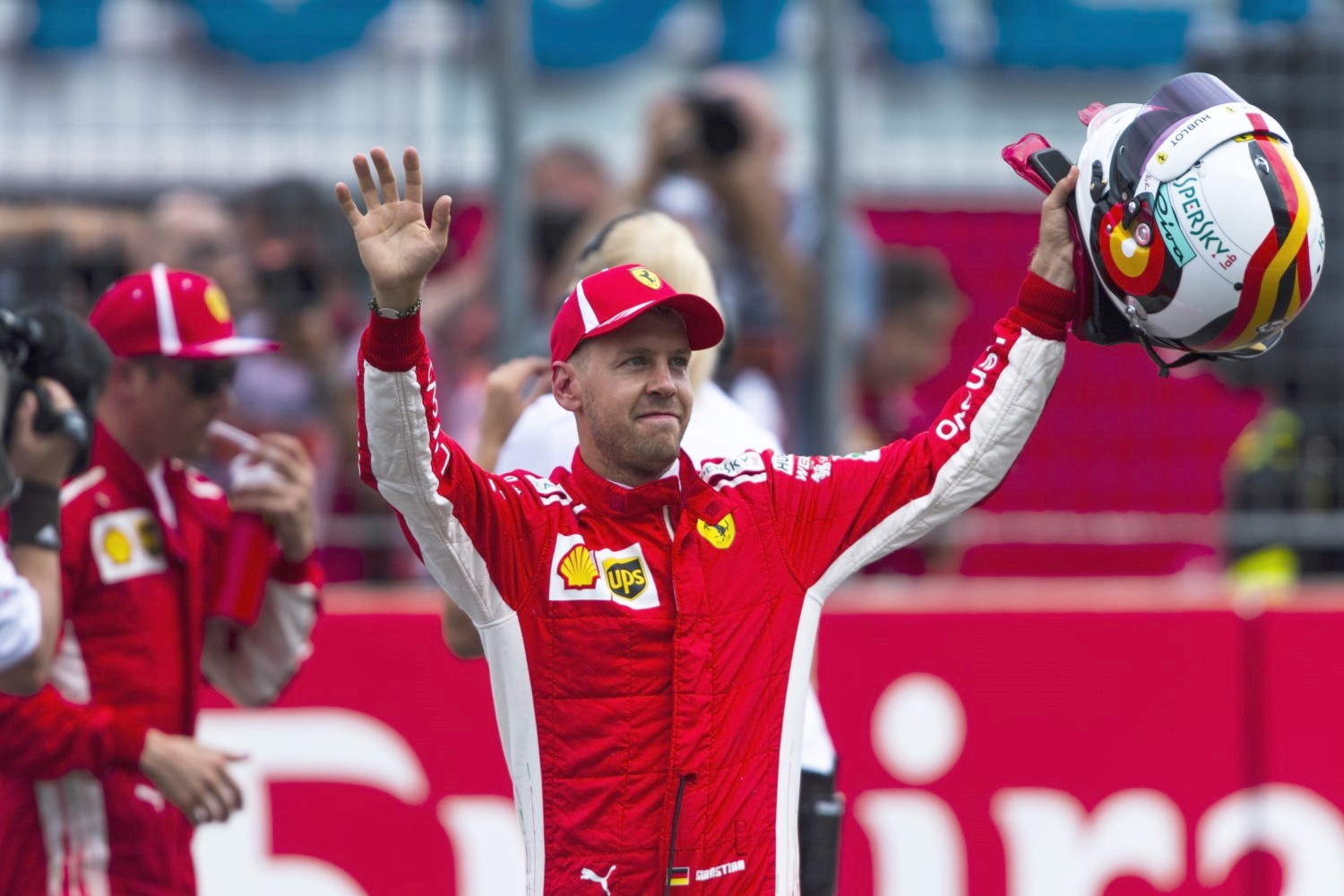 Vettel cheered on Saturday, booed on Sunday
(GMM) The Italian press has slammed Sebastian Vettel for throwing away the win at Hockenheim.
The German driver was on the way to victory at his home circuit before sliding his Ferrari into the barrier in slippery conditions.
"That was a dark moment in his career," said 2016 world champion Nico Rosberg.
"He had a home win and the chance to extend his championship lead on Hamilton, and he threw it all away."
The passionate Italian media was just as hard on Vettel.
"His mistake is devastating and could be why Ferrari loses the world championship," La Gazzetta dello Sport declared.
La Stampa added: "The German has made at least four mistakes in eleven races.
"The talent of the world champion is not questioned, but his exaggerated zest is hurting Ferrari's season."
Corriere della Sera praised Mercedes driver Lewis Hamilton's "masterpiece of assertiveness and concentration" in racing from the back to win and re-take the title lead.
"The behavior of the two star drivers makes the difference," it added.
However, Vettel was defended from a surprising quarter, with Max Verstappen saying the German's mistake "could have happened to any of us" in the conditions.
"I don't need pity," Vettel declared. "It was my fault.
"When everything goes well you are cheered, and if you make mistakes you are criticized. So I don't care much about what people say. I have to be at peace with myself."
Michelin interested in bidding on new F1 tires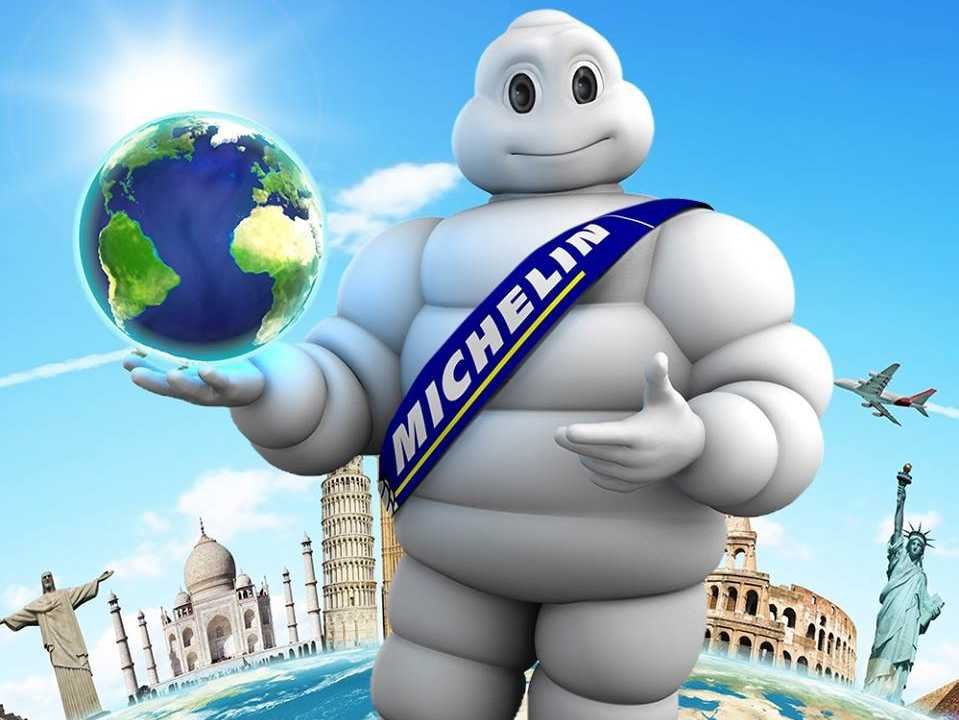 Michelin back to F1?
Tire manufacturer Michelin has told RaceFans it is considering a return to Formula 1 in 2020.
As revealed last week, the FIA has issued a tender for an official F1 tire supplier from 2020 to 2023. A Michelin spokesperson confirmed it has seen the tender and is interested in a return.
"Yes we are studying the text," a spokesperson told RaceFans. "We need to ensure the specifications are consistent with Michelin's approach to technology."
Pirelli, which has been F1's official tire supplier since 2011, has been required to provide high-degradation rubber in order to create more exciting races. The tender issued by the FIA states the 2020-23 supplier must meet "objectives that affect the sporting spectacle… related to degradation, durability, temperature working range or wear characteristics."
However according to Michelin's spokesperson the company "is not interested in only the show – there also has to be a technical challenge for Michelin."
The four-year contract requires the chosen supplier to provide rubber which will fit the current-specification 13-inch wheels in 2020, and a new 18-inch format from 2021. This presents a potential obstacle to an incoming supplier.
"For us to build a 13-inch tire is something we can do but we wouldn't want to have to," said the spokesperson. "It adds an additional level of complexity and is something we wouldn't want to happen."
FIA race director Charlie Whiting admitted the current 13-inch format is "pretty old-fashioned". He said there had been discussions "between our legal department and the legal department of the current supplier" on whether the new tire tender and new wheel format could coincide.
"It would probably have been quite elegant if we'd been able to extend the existing contract but that wasn't possible," said Whiting. RaceFans
The future of Ferrari under tobacco executive Louis Camilleri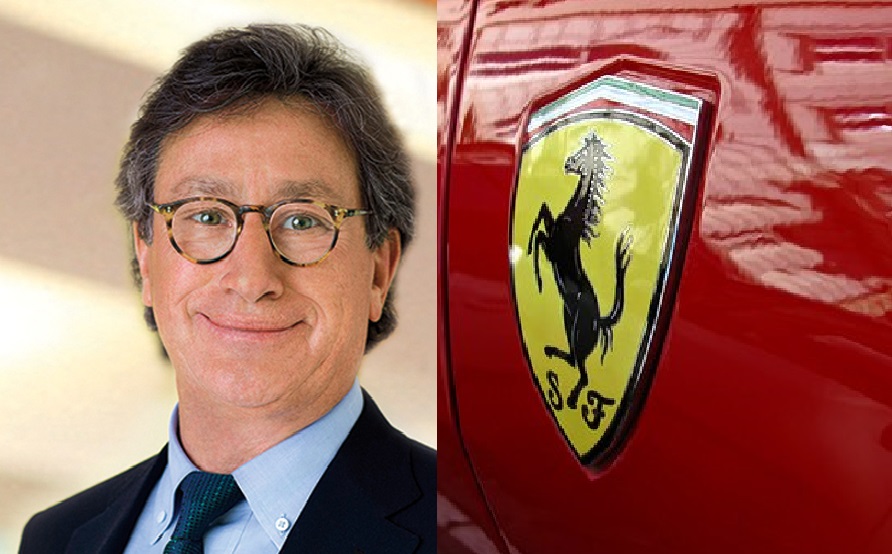 Louis Camilleri
The Marlboro Man has taken the reins of the Prancing Horse.
Ferrari on Saturday announced Louis Camilleri, the former chairman and CEO of Philip Morris International and a current Ferrari board member, will be the company's new CEO. The news followed the surprise announcement that current CEO and chairman Sergio Marchionne was "unable to return to work" following health issues.
Shareholders are clearly rattled by the change, since Marchionne was the architect of the company's success as a public company and its strategy of expanding production and models. The share price is down more than 4 percent in trading midday Monday. The decline puts it on pace for its worst day since Sept. 7, 2017, when it lost more than 7 percent.
And there are already grumblings among Ferrari investors, dealers and collectors about whether a former consumer-goods chief truly has the car expertise and specialized knowledge about the most storied and vaunted name in autos and racing to maintain its exclusivity.
"Ferrari is all about emotions, style, success and drama," said Marcel Massini, a Ferrari historian and respected advisor to Ferrari collectors. "Buyers want a leader to identify with and consequently a true and passionate car guy would certainly be a big help."
Yet Camilleri may be just what Ferrari needs right now.
Friends and colleagues of Camilleri, who requested anonymity because they aren't authorized to speak for him or the company, say he is passionate about the Ferrari brand and its racing DNA. Camilleri once ran Marlboro, which is a sponsor of Ferrari's Formula One team. He has been attending races and meeting with Ferrari team members for years. Friends also say Camilleri has an impressive collection of Ferraris himself.
"He is a car guy," said one friend and colleague. "He didn't run a car company — but he is a car guy. And he values the Ferrari brand and believes in it."
Camilleri may also bring more focus to Ferrari's leadership. Marchionne ran both Fiat Chrysler and Ferrari. Camilleri will focus solely on Ferrari. Former colleagues say Camilleri is a dogged worker who has a talent for running large global organizations. They say that if he makes any changes, it will be in improving the governance, structure and processes behind a company that is still adapting to life as a publicly traded stock.
"Louis is one of the best at delegating, putting good people in place and running a big organization," said one friend, who wished to remain anonymous. "He will maybe bring more discipline."
What's more, Camilleri has the global panache that customers and dealers expect from the face of Ferrari. Born to a Maltese family in Egypt, he went to boarding school in Britain and graduated from the University of Lausanne in Switzerland. He speaks fluent Italian, French and English and was reportedly dating supermodel Naomi Campbell.
What's more, Camilleri is an expert at companies in transition. He helped guide Philip Morris away from traditional cigarettes and more toward e-cigarettes. Similarly, Ferrari is moving into SUVs and hybrid engines to complement its roaring V-12 and V-8 engine tradition.
In short, the man who has helped Philip Morris shift to e-cigarettes may be the right man to help move Ferrari's shift to e-cars. cnbc
F1 Will Produce Draft Calendar By The End Of August
Sean Bratches
Formula 1 will have a draft '19 calendar by the end of August but there "could be only 20 races," with Germany out of contract and a proposed round in Miami "still in the embryonic stages," according to Alan Baldwin of REUTERS.
F1 Managing Dir, Commercial Operations Sean Bratches said that next year's schedule will be published "before the Belgian race at Spa-Francorchamps on Aug. 26."
Bratches said that F1 wanted to keep Germany on the calendar — "hopefully from next year." Whether that is Hockenheim or somewhere else "remains to be seen, however."
Bratches said, "Our interest is in remaining in Germany. We have three countries out of 21 where the government doesn't underpin the grand prix — Austria, Britain and Germany. So we're trying to find an appropriate way around that."
Hockenheim Managing Dir Jorn Teske, who has been "actively engaged in negotiations," said that the choice "really came down to his circuit or the Nurburgring — which has also been unwilling to pay the hosting fees demanded" REUTERS.
Baldwin also reported F1 has reportedly "given up on the possibility of having a grand prix in Miami next year" and the focus is now on '20.
The city last week delayed a decision on hosting a race until September "due to emerging local opposition." A discussion on a race contract had originally been scheduled for next Thursday. A source said, "The likely scenario now is that the race will take place in 2020."
Others confirmed '19 is "no longer considered an option" and an official confirmation has been released." REUTERS
Force India COO Admits Financial Struggles Hurt Product
Otmar Szafnauer
Force India Formula 1 COO Otmar Szafnauer admitted that the Silverstone team is "losing out in the midfield development race due to pressure on resources," according to Adam Cooper of MOTORSPORT.
Drivers Sergio Perez and Esteban Ocon "scored valuable points" with seventh- and eighth-place finishes in Germany last weekend. However, a "financial squeeze" has "slowed down the progress of new parts at Force India, and the team has not been able to improve its car at the rate it would like."
The strong form of Ferrari customers Haas and Sauber "has put an even sharper focus on Force India's situation."
Szafnauer said, "It's a development race. I've always said that that's what it is, and it continues to be so. … We are suffering, truth be told. If we had more resources, both financial and internal manufacturing, we'd have parts on the car quicker. And in a development race, that hurts you." MOTORSPORT,
Wolff feels for Vettel
Wolff consoles Vettel, his possible future driver
While Lewis Hamilton celebrated an unexpected victory at the German Grand Prix, Mercedes boss Toto Wolff spared a thought for rivals Ferrari who endured three days at Hockenheim fraught with bad news.
Wolff paid his respects to seriously ill former Ferrari chief Sergio Marchionne while admitting he sympathized with Sebastian Vettel after his self-inflicted loss on the day at Hockenheim.
Speaking after his team turned the tables on Ferrari, taking advantage of Vettel's error to pull off a one-two on home soil, delighting the entourage of heavy hitters from the German automaker who were present to witness the dramatic turnaround.
In the aftermath of a drama-packed weekend, Wolff told reporters, "Even in the joy of victory, our thoughts also remain with Sergio Marchionne and his family. Although we are rivals on the track, we are friends off it and we were saddened to hear the news of his illness."
As for the race itself, Vettel's momentary lapse could well be the defining moment of the season in which Ferrari have enjoyed an edge with their car, particularly in recent races.
After claiming pole position a day earlier, the race was theirs to lose… the German obliged and 25 points lost thanks to the DNF, coupled to Hamilton's 25 for victory, is a massive blow to his title hopes.
Wolff acknowledged, "I feel for him because it is his home grand prix. We [fight] each other hard on the track and this was a moment which gave us the win, but I can also sympathize."
Mateschitz: Renault below average, Honda the solution
Dietrich Mateschitz
Red Bull billionaire boss Dietrich Mateschitz does not say much considering his sizable investment in Formula 1 for over a decade, when he does it's worth taking note of what he has to say.
Mateschitz said in a rare interview with Welt am Sonntag, "In the last few years, we have been among the top three teams, but we were managing to do so with a below average engine."
It is clear that Renault are lagging well behind Ferrari and Mercedes in the Formula 1 horsepower stakes as it currently stands, some believing that the gap has actually increased since the beginning of the season.
From the outset, Mercedes got on top of the technology from the moment the first race ran with hybrid-turbo power units back in 2014 and have dominated since then. Ferrari have chased gamely and now may even have edged ahead, while Renault are simply nowhere.
"Both Ferrari and Mercedes were at risk of Red Bull being faster than their factory teams, so they would not give us an engine," recalled Mateschitz, with reference to the near split between his team and Renault a couple of years ago.
With no engine supplier – Mercedes and Ferrari outright refusing – Red Bull were forced to patch up their relationship with Renault who in turn were contractually obliged by the FIA to supply the team. One condition was that Red Bull officials had to stop trash talking the French manufacturer.
Since then the two organizations have existed in a tense alliance that has at times boiled over into a media attack from either side but considering the animosity fireworks have been less regular between the heads of each organization.
Last year a complex deal hammered out between F1, FIA, McLaren, Renault, Honda and Red Bull resulted in the energy drinks outfit accepting Honda engines for their Toro Rosso junior team, allowing McLaren to take over the Renault supply.
Red Bull, who have been able to evaluate Honda's progress through their junior team, are convinced of the Japanese automotive giant's commitment to the sport and have opted to do a deal which means au revoir to Renault.
Mateschitz is convinced that his team have made the right call with regards to the future direction of his teams in the top flight, "The solution to our problem is a partner that has all the prerequisites for developing a top engine that fits perfectly with Red Bull and vice versa."
"The goal can only be a joint journey to the very top," declared the Austrian billionaire whose team won eight consecutive Formula 1 world championships – drivers' and constructors' titles – between 2010 and 2013. Grandprix247