Latest F1 news in brief – Monday
Team orders are in play at Mercedes. Multiple times this year Bottas has been told to not pass his slower teammate

Wolff denies 'team orders' now in play, but they are

Wolff not accusing Ferrari of 'illegal' engine
Last champ Villeneuve says Williams 'dead'
Kubica denies 2019 Haas talks
Red Bull-Honda aiming for 'very top' – Mateschitz
Whiting explains three-hour wait for 'pet' Hamilton verdict
Alonso speaks up for struggling Vandoorne
Wolff denies 'team orders' now in play, but they are
(GMM) Toto Wolff has denied that team orders will characterize the rest of Mercedes' 2018 season.
At Hockenheim, as Lewis Hamilton executed a stunning recovery to win from far down the grid, teammate Valtteri Bottas was asked during the race to hold station behind him.
Asked if Bottas will be the number 2 for the rest of the season, Mercedes boss Wolff answered: "No.
"The most important thing in formula one is racing.
"We've always said that if we get to the last quarter of the championship with one of the drivers having a big advantage, then we could take some unpopular measures.
"But the time for this has not yet come," Wolff insisted.
"Today we used team tactics so that both cars were guaranteed to finish. As I said, if Valtteri had been leading, we would have made the decision in his favor."
Finn Bottas said he "understands" the decision. "It's part of the job," he said.
"We are allowed to drive freely," Bottas added. "But in modern formula one, you have to be a lot faster to overtake, and the conditions were already treacherous.
"So it didn't make sense for the team to take unnecessary risks. I'm not upset about it."
Wolff not accusing Ferrari of 'illegal' engine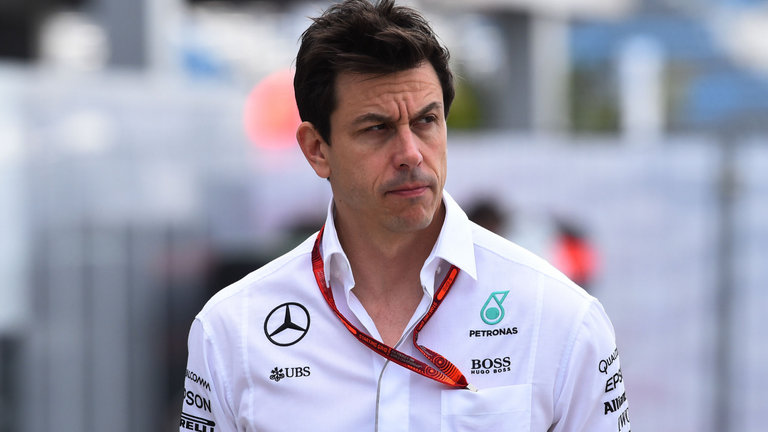 Wolff cannot say Ferrari engine is illegal because the FIA thoroughly checked it. What kills Wolff is that Mercedes has been out engineered.
(GMM) Toto Wolff has played down reports Ferrari's 2018 power unit could be 'illegal'.
"We do not ask ourselves that," said the Mercedes boss.
At Hockenheim, with Ferrari clearly now leading in the horse power stakes, rumors swirled that a supposed trick with Ferrari's turbocharger had some rivals suspicious.
"It's not our attitude," Wolff added.
"We don't point the finger at other manufacturers. Instead, we ask ourselves 'Have we missed something?'"
However, he admitted that talks with the other manufacturers and the FIA will take place.
"We're working very closely with the FIA and also with the other manufacturers, but most of it is not in the public," said Wolff.
"Meetings such as this take place all the time to discuss various topics that have nothing to do with the Ferrari engine specifically."
Asked if he is 'worried' about Ferrari's engine power boost, Wolff answered: "Yes I am.
"But if Ferrari can make a step like that, then we have to be able to as well."
Last champ Villeneuve says Williams 'dead'
Villeneuve spouting off again
(GMM) Poor management and unsuited drivers are at the core of Williams' problems.
That is the claim of Jacques Villeneuve, who in 1997 became the once-great British team's last world champion.
But now, Williams is struggling with F1's slowest car.
"The team is dead. There is no management," Villeneuve told Russia's Sport-Express.
"They had the chance to make a good choice, but they put Claire Williams in charge rather than (brother) Jonathan. It was a big mistake," he said.
"When things are like this, you need to look at the top of the pyramid. And they simply don't understand what to do. I just don't see how they will get out of it," Villeneuve added.
And he said the problem is compounded by Williams' drivers, 19-year-old Lance Stroll and rookie Sergey Sirotkin.
"Sergey should be glad he is in formula one, because if you look at what he did before, there is no reason he should be here," said the French Canadian.
"So if he drives for the worst team, he should be pleased. The problem is that his teammate also has no experience, so he has no one to learn from.
"If Felipe Massa was still there, he may have learned something, but with Lance and his family in the team? All that political mess? There is not much that is positive," said Villeneuve.
Kubica denies 2019 Haas talks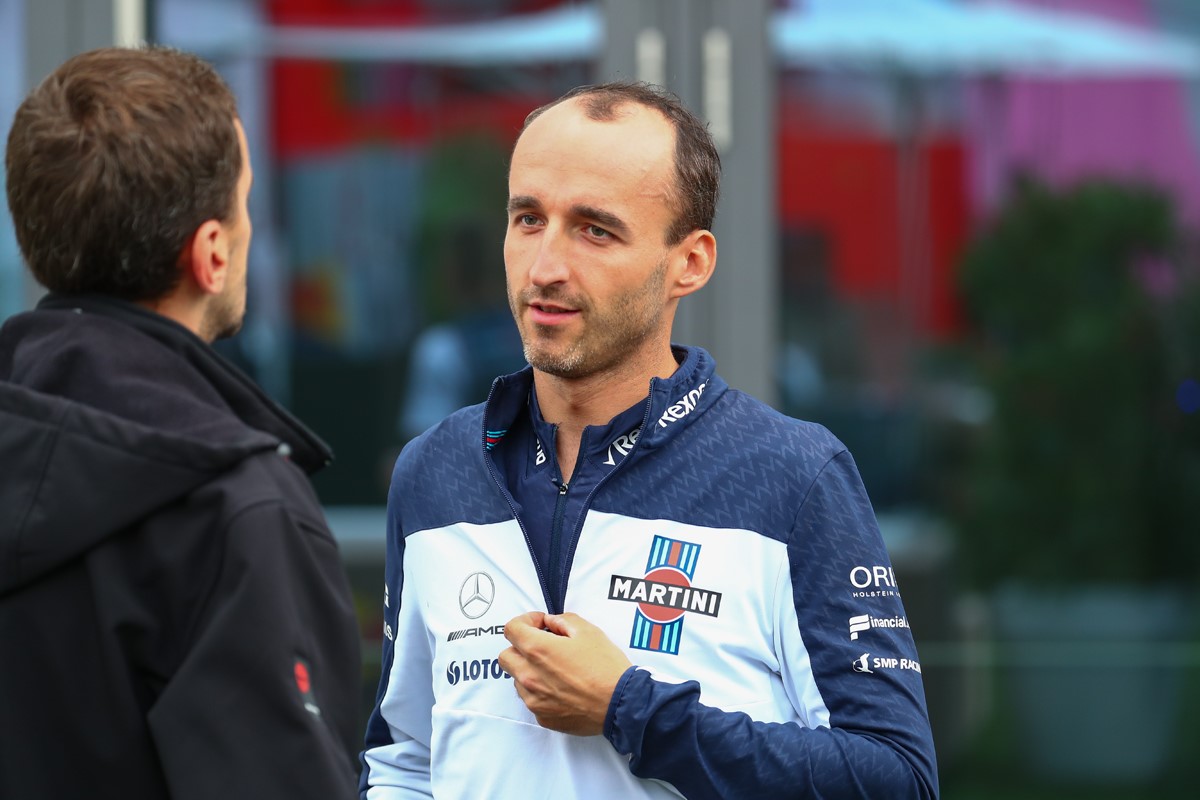 Kubica denies Haas rumors
(GMM) Robert Kubica has denied reports he could be set to drive for Haas in 2019.
Currently the Williams reserve, former BMW and Renault driver Kubica has also been linked with Force India for next year.
"I do not read gossip," the Pole told Eleven Sports at Hockenheim.
"I have always preferred to do things quietly. I am having some conversations, but not with Haas. At the moment I am not talking to them," Kubica said.
Another rumor is that Force India will be Kubica's racing destination for 2019, possibly to be Lance Stroll's teammate.
"I do not know if Lance (Stroll) is going there, so at the moment it's pointless to look ahead and create stories," he said.
"I'm not saying yes and I'm not saying no about who I'm talking to.
"It won't be easy, because many young drivers with big budgets and opportunities want to get into F1, and there are teams that require money," Kubica added.
"So there are some limits and some that end there."
Red Bull-Honda aiming for 'very top' – Mateschitz
Dietrich Mateschitz and Ricciardo
(GMM) Dietrich Mateschitz thinks Red Bull can go to "the very top" with its new Honda engines for 2019.
Notwithstanding the McLaren debacle, Honda developed a harmonious relationship with Toro Rosso this year, and now the senior Red Bull team is signing up.
"In the last few years, we have been among the top three teams, but we were managing to do so with a below average engine," said Mateschitz, the energy drink magnate who owns Red Bull and Toro Rosso.
He told Welt am Sonntag newspaper that, until now, Red Bull had no choice other than to use customer Renault engines.
"Both Ferrari and Mercedes were at risk of Red Bull being faster than their factory teams, so they would not give us an engine," said the Austrian billionaire.
But he says Red Bull can now look confidently into its future as a Honda works team.
"The solution to our problem is a partner that has all the prerequisites for developing a top engine that fits perfectly with Red Bull and vice versa," said Mateschitz.
"The goal can only be a joint journey to the very top," he added.
Whiting explains three-hour wait for 'pet' Hamilton verdict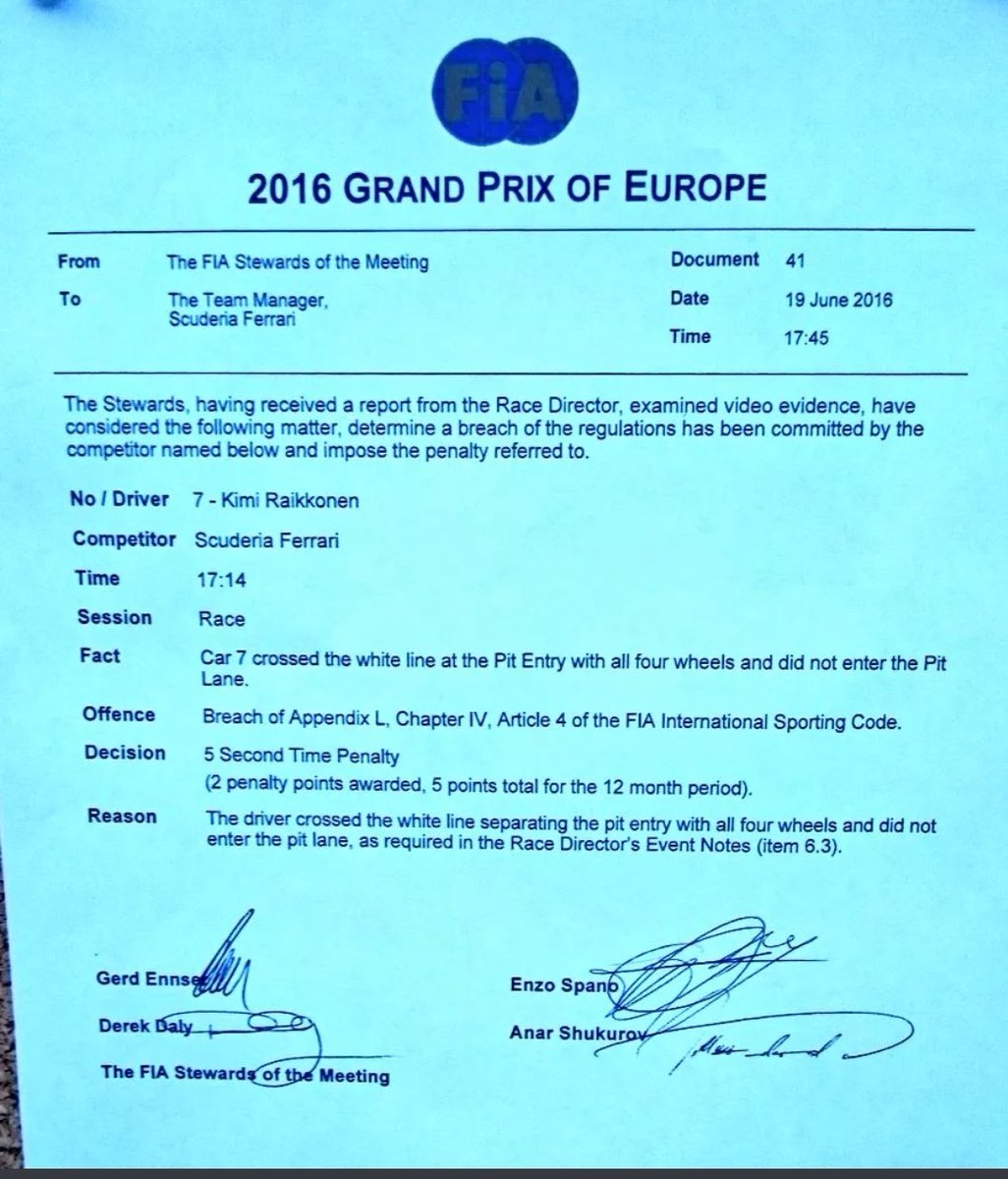 Whiting never explains why the same infraction for a Ferrari driver results in a 5-second penalty
FIA race director Charlie Whiting has explained why there was a delay in announcing the investigation into Hamilton's pit lane infraction during the German Grand Prix, but never explained (conveniently) for the same infraction Ferrari drivers results in a 5-second penalty, but only a slap on the wrist for their 'pet' driver.
Over three hours passed between Hamilton cutting the pit lane entry line and the stewards issuing their verdict on the incident. It did not become known that Hamilton was under investigation until he was summoned to the stewards after the podium ceremony.
Other penalties have been handed down more quickly, such as in the United States Grand Prix last year, where Max Verstappen received a penalty before the podium ceremony for an illegal overtaking move on the final lap.
Whiting said the stewards felt that in this case they needed to hear from the team.
"It just takes a little bit of time to make sure that, if you're going to call a team, you have good reason for calling them," Whiting told media.
"We wanted to wait until after the race to take a look at it because we were getting quite close to the end of it. Then there was all the rain and thunderstorms and everything like that.
"By the time everything had calmed down we needed to have a good look at it and the stewards decided they should discuss it with the team."
Whiting also confirmed Ferrari did not protest Hamilton's driving.
Alonso speaks up for struggling Vandoorne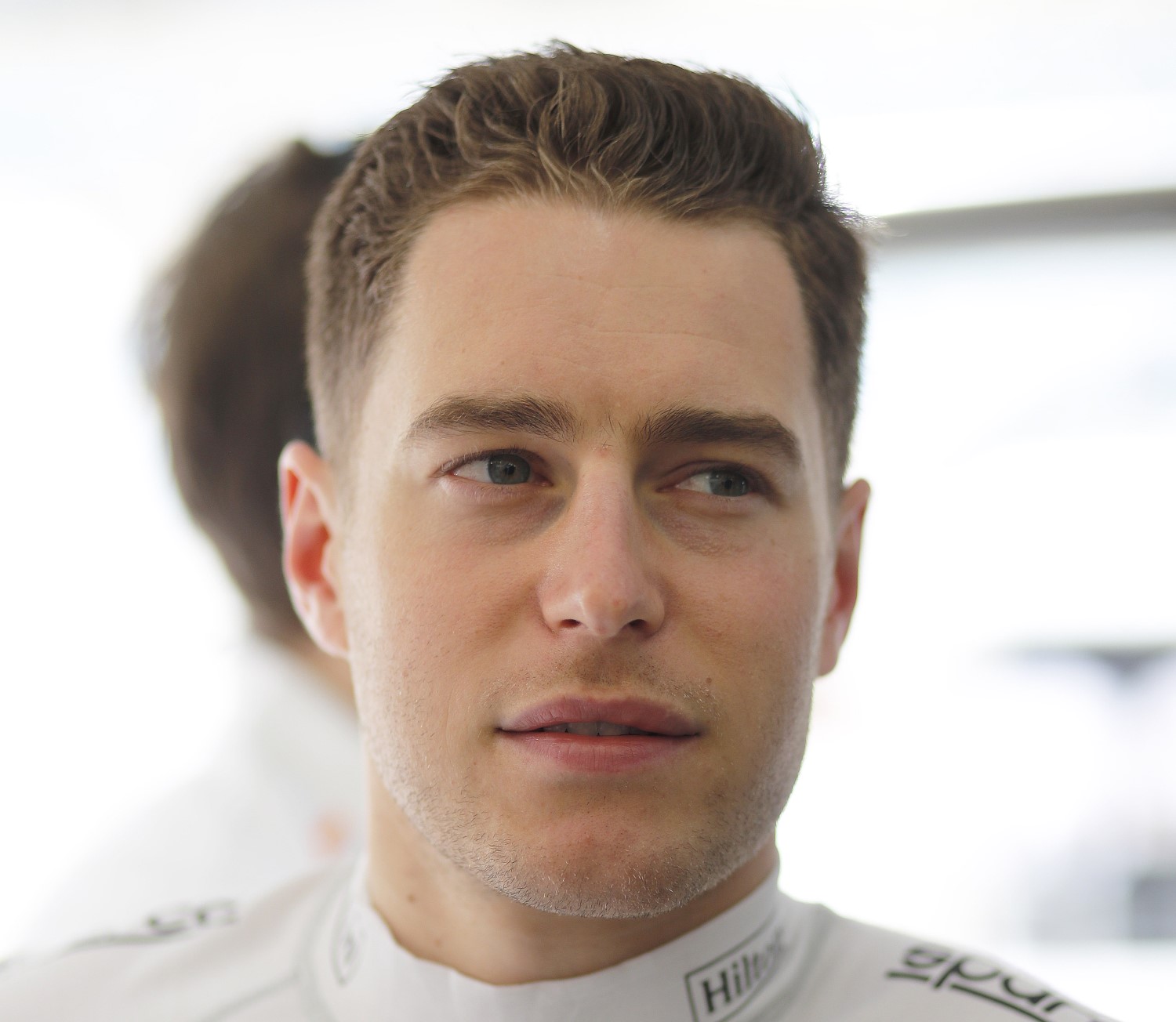 Based on performance Vandoorne's F1 career should soon be over
Double world champion Fernando Alonso has defended his struggling McLaren teammate Stoffel Vandoorne after the Belgian was slowest in German Grand Prix practice and qualifying.
Vandoorne has been out-qualified by the Spaniard in all 11 races so far this season and has scored only eight points to Alonso's 40.
Alonso told reporters he did not feel Vandoorne's reputation was on the slide.
"The car is what it is…the car is under-performing. We as a team are trying to find the problem and have both cars in the same condition and performance," he said.
"He's OK and will be very close in performance as soon as the car is delivering the normal performance. You just need to see the results before Silverstone or last year in terms of qualifying.
"I think it's difficult to beat me," added the Spaniard with a smile. "If you see previous team mates they were a lot further than Stoffel. In 2014 it was six or seven tenths to Kimi (Raikkonen) in every race. It's less than that now."