Latest F1 news in brief – Sunday
Vettel and Ferrari race ahead with a great power unit

Eyebrows raise as Ferrari engine races ahead

Russia in F1 'grid girls' talks
Williams could be Mercedes 'B team'
McLaren admits interest in Sainz
Alonso will leave F1 before 2021
F1 shocked as Ferrari president departs
Ricciardo gains tire, strategy advantage through early German GP qualifying exit
Eyebrows raise as Ferrari engine races ahead
(GMM) Mercedes has admitted it is falling clearly behind Ferrari in engine power.
Lewis Hamilton's main problem in Hockenheim qualifying was a hydraulic failure, but arguably a bigger issue is that Ferrari has made huge strides with its power unit.
"That's correct. We are behind Ferrari in that area now," said team boss Toto Wolff.
Hamilton said at Hockenheim that the deficit on the straight is three tenths.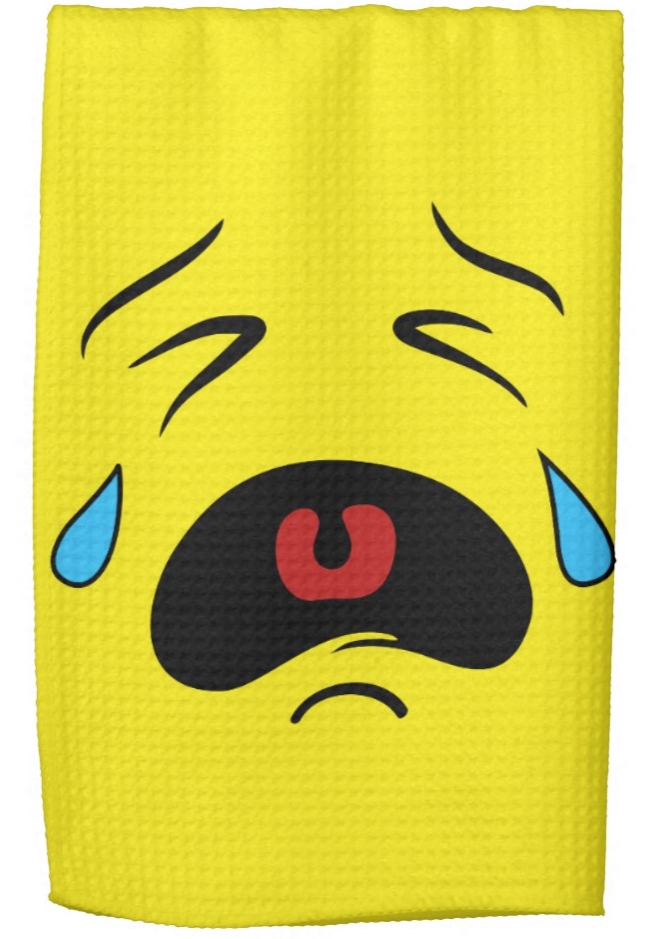 Ferrari opponents are crying – get them a crying towel
"Actually it's about five tenths," Wolff said.
"Of course we didn't expect it but in formula one you need to be ready for literally anything," he added.
Many paddock insiders are surprised with how quickly Ferrari raced ahead in the power stakes. Auto Motor und Sport said one analysis showed that between one race and the next, the increase was almost 40 horse power.
"That's how much you usually find in two years," one insider said.
Wolff agreed: "It cannot be the combustion engine."
2016 world champion Nico Rosberg has a theory, explaining at Hockenheim that a technology trick with the turbocharger means Ferrari has extra use of the battery.
But there are suspicions it may not be legal.
Renault boss Cyril Abiteboul wants the FIA to react by mandating standardized energy management software.
"That would rule out any suspicion," he said. "Unless it is possible to clearly know if a technology is legal or not, you have to standardized it."
Russia in F1 'grid girls' talks
Grid Girls
(GMM) Organisers of the Russian grand prix are considering ignoring F1's 'grid girls' ban.
The Sochi round takes place in September.
Already this year, Monaco and Austria sidestepped Liberty Media's controversial 'grid girls' ban by using attractive women for other roles.
"We want them (grid girls) to be in," Russian deputy prime minister Dmitry Kozak told Tass news agency.
"We are holding discussions with international organisers," he added.
Williams could be Mercedes 'B team'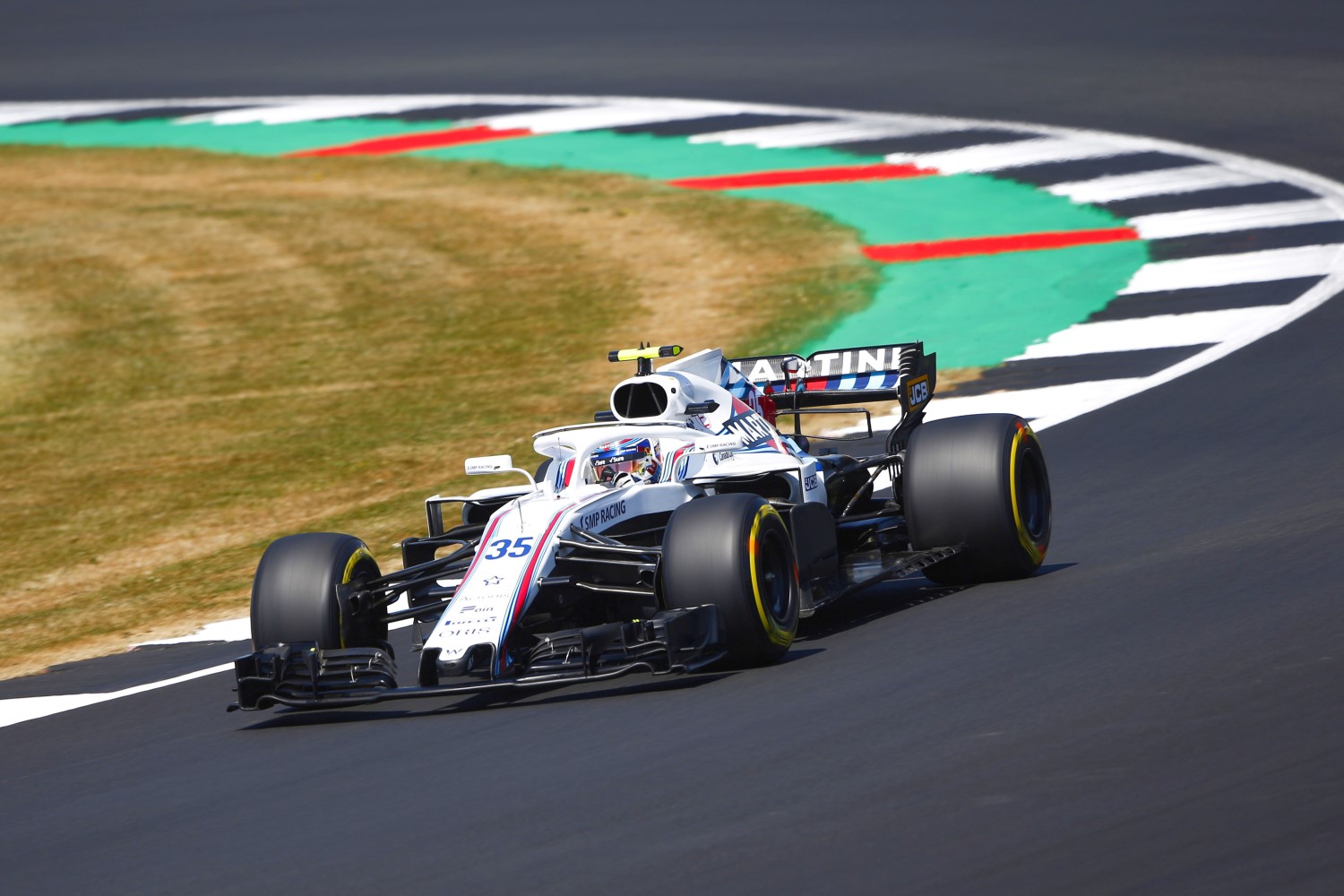 Paddy Lowe wants to ride Mercedes' coattails again
(GMM) Toto Wolff has admitted that Williams might be getting lined up as a Mercedes 'B team'.
Although the Grove team is resisting the move, Williams has the slowest car on the 2018 grid and could now lose main financer Lawrence Stroll to Force India.
At the same time, thanks to its ties with Ferrari, Sauber is racing up the grid from the back.
"The Ferrari-Sauber model shows that such alliances can be very important in the future in order to remain competitive," Mercedes team boss Toto Wolff told Le Figaro.
"We are watching the situation closely. We already have a cooperation with Force India, which has our support. We are currently wondering if there might be a similar partnership with Williams," he added.
McLaren admits interest in Sainz Jr.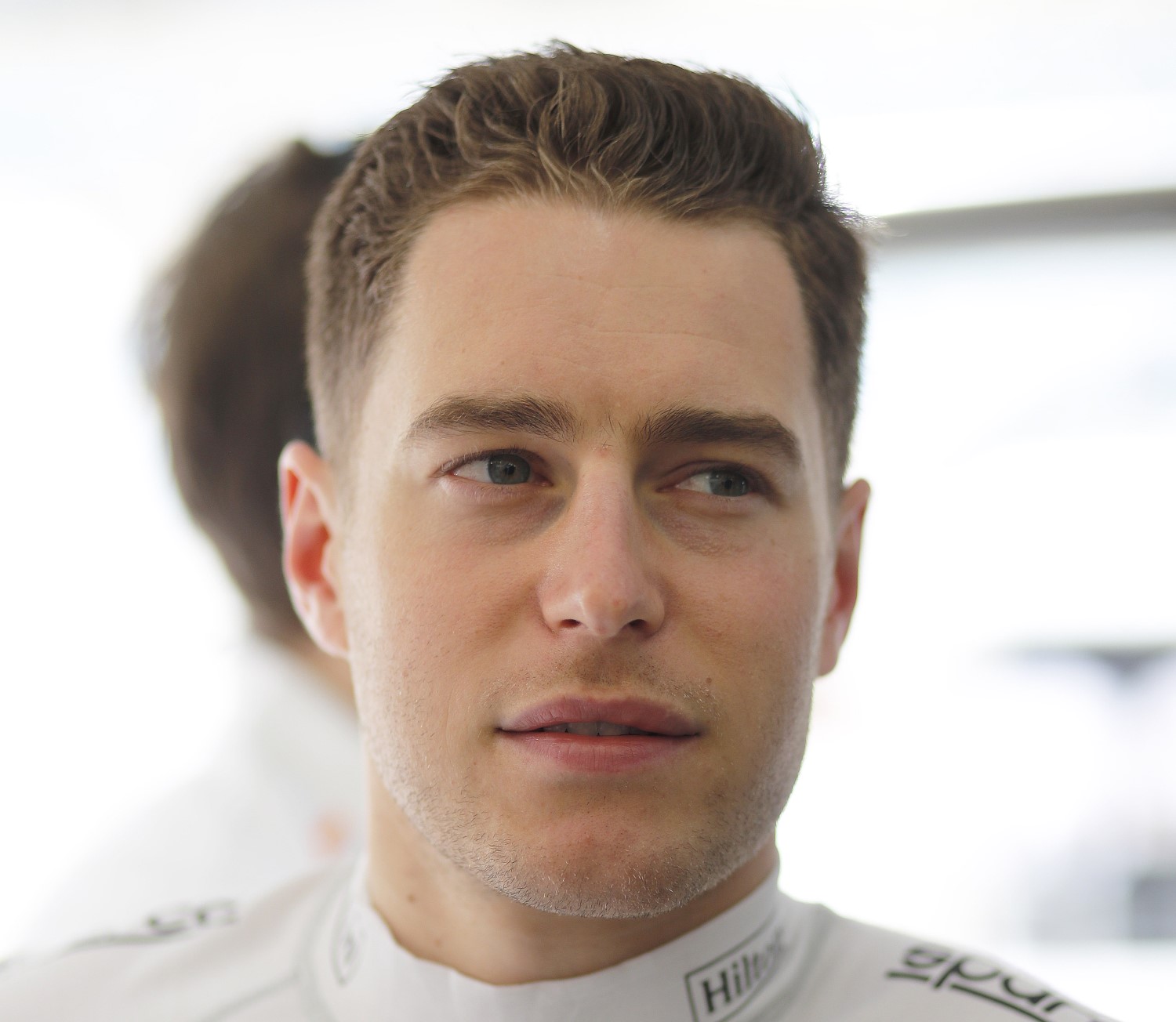 Vandoorne's F2 speed has not made him fast in F1.
(GMM) McLaren has admitted it considers Carlos Sainz Jr. as a potential team driver for 2019.
Fernando Alonso's current teammate, Stoffel Vandoorne, has been the slowest driver all weekend at Hockenheim.
Alonso defended the Belgian.
"I don't think it should damage his reputation," said the Spaniard.
"It was the same at Silverstone — there is something wrong with his car."
Nevertheless, the Sainz rumors are there.
It would mean McLaren could line up in 2019 with an all-Spanish driver lineup.
"Carlos Sainz is a great driver and we could be interested in him," McLaren boss Zak Brown admitted.
Asked if the all-Spanish lineup would be an issue, he answered: "From the commercial point of view, it would be good for us.
"For the sponsors, the important thing is that we have the best two drivers available."
Sainz, though, was not commenting on the McLaren rumors.
"I never listen to rumors," he told Marca.
"But I am used to talking about my future at this time of the year and I tell you that I want to sign a contract of at least two years," Sainz added.
Meanwhile, Marca newspaper reported that current Force India driver Sergio Perez could be set to switch to Haas for 2019.
Alonso will leave F1 before 2021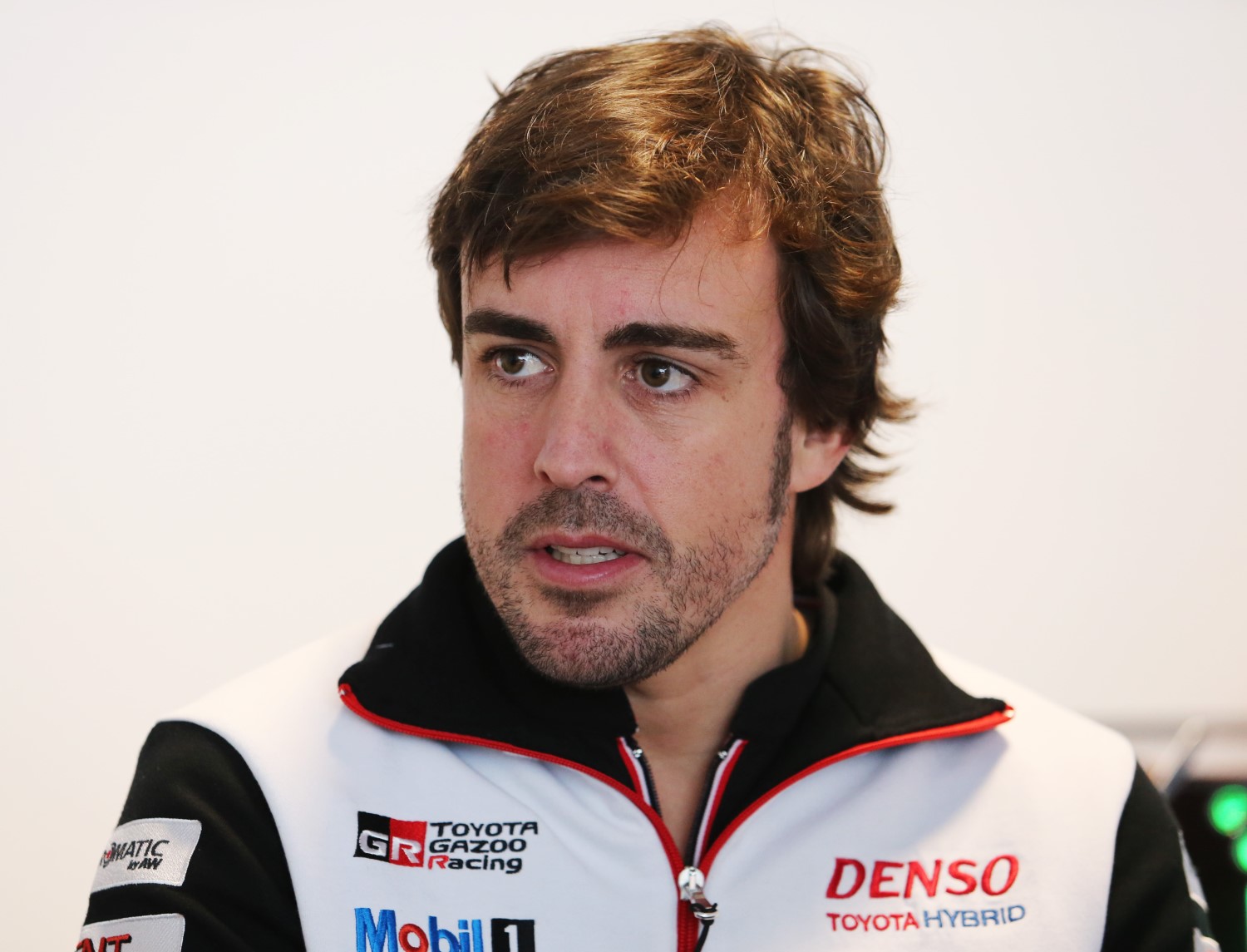 Alonso says he will exit F1 before 2021
(GMM) Fernando Alonso says he will not be in formula one in 2021.
At Hockenheim, the paddock is abuzz with news about the sport's post-Concorde Agreement era, including the switch to low profile 18-inch tires.
"I don't know and I don't really care," McLaren driver Alonso said. "I will not be here in 2021."
Alonso, who hasn't been in a top team since leaving Ferrari in 2014, won Le Mans this year and is a critic of F1's current era.
"I'm more concerned about the problem we saw when nobody was on the track because of the rain and 50,000 spectators looked at nothing," he said, referring to practice at Hockenheim.
"We have to save tires in case there is rain in qualifying and the race, and as a result 50,000 fans and millions of viewers watch an empty track.
"We must solve this problem before dealing with the new regulations," Alonso added.
F1 shocked as Ferrari president departs

Arrivabene, Marchionne and Wolff. Marchione's departure leaves a void in F1
(GMM) The F1 paddock at Hockenheim is shocked that Ferrari's president Sergio Marchionne has suddenly departed the team and formula one.
Sources and Fiat Chrysler said the Italian-Canadian was recovering from shoulder surgery when his condition "worsened significantly".
His current condition is unknown, but he is suddenly no longer the boss at both Ferrari and Fiat.
It will have a major impact in F1.
Firstly, the 66-year-old recently negotiated a budget cap with F1 powerbrokers Jean Todt and Chase Carey.
And as team boss Maurizio Arrivabene is a fan of Kimi Raikkonen's, it could mean Charles Leclerc's 2019 Ferrari debut is postponed.
"This is a very important person for formula one," admitted Mercedes team boss Toto Wolff.
Marchionne's replacements are John Elkann as chairman, and Louis Camilleri as CEO.
"I hope that whoever succeeds him will understand Ferrari's value in formula one and decide quickly that the team should remain in the championship," said McLaren's Zak Brown.
Ricciardo gains tire, strategy advantage through early German GP qualifying exit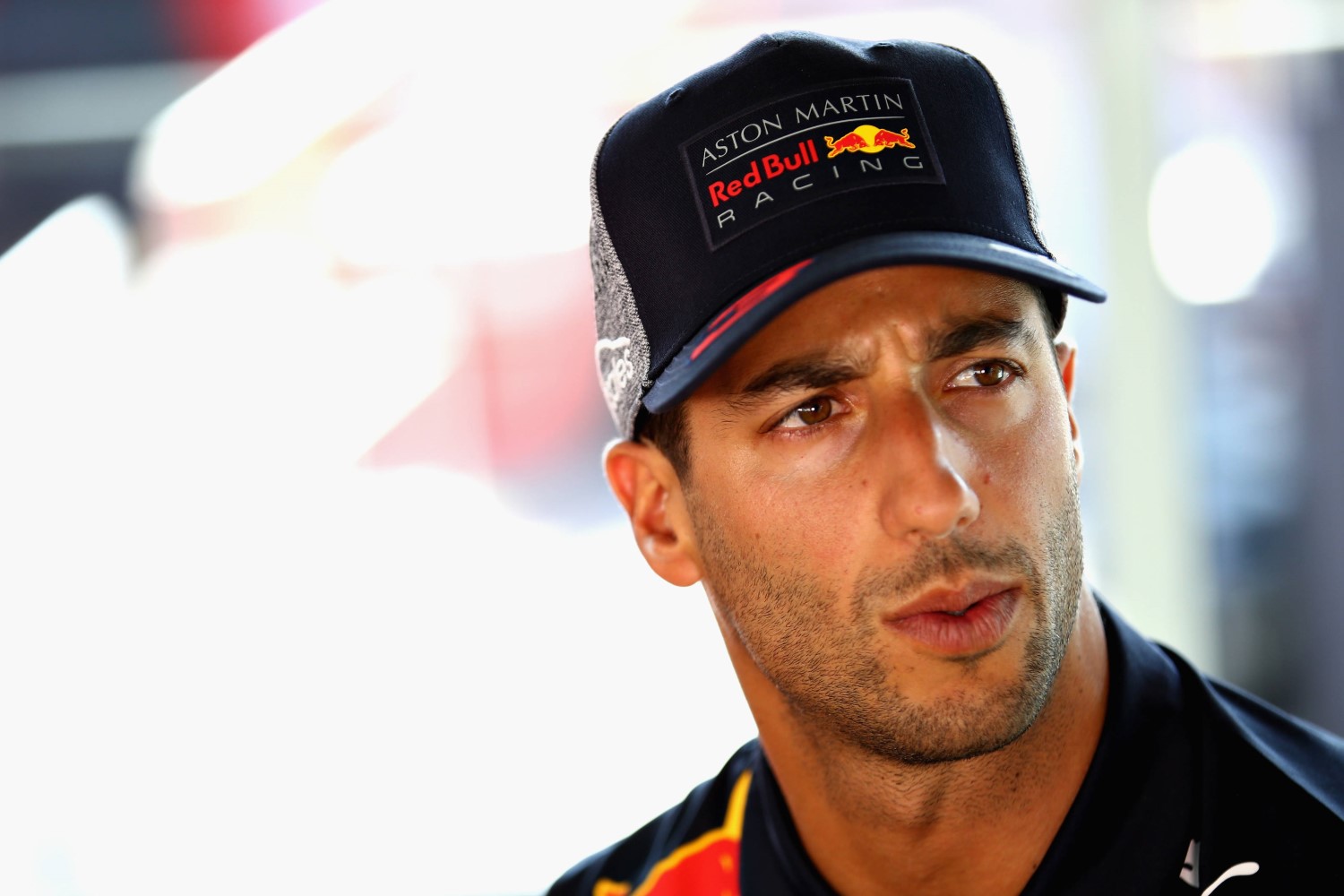 Daniel Ricciardo
Daniel Ricciardo knew he had far more to lose than gain by taking part in more of qualifying for the German Grand Prix than he had to.
Ninth fastest in Q1, the Australian parked his Red Bull ahead of the next phase as, regardless of how he fared on Saturday, grid penalties for using new power unit components would guarantee a start at the back on Sunday.
Plus, not running at all in Q2 gives him a strategic advantage.
"(It) means we have a choice of which tire to start the race with," he explained.
"If we had done Q2 then whichever tire we went on, we would have to start the race on.
"This decision has given us a bit more freedom and we can decide what looks best for tomorrow and save some mileage on the car."
It also means Ricciardo still has a heap of brand new tires still in his arsenal for race day.
The Australian was more aggressive in his pre-event tire choices than teammate Max Verstappen or either of the Mercedes or Ferrari runners, Ricciardo opting for eight sets of the softest-available Pirelli rubber for the weekend (purple-sidewalled Ultrasofts) to his rivals' seven.
"I'm actually glad that Qualifying (was) dry and the others were forced to use the tires as it gives us a bit more of an open book to choose the most aggressive strategy," he said.
Vettel claims record pole Vettel claims record pole1:23
"It's one of those races like Silverstone which is between a one or two stop. Depending on how fast I can come through the pack will determine whether I can make it a one stop.
"I think we need a little bit of luck to get a podium, it's a long shot but it's never impossible.
"Now I'm just thinking of the excitement I will have starting from the back tomorrow.
"Obviously, I would rather start at the front but there will be some excitement to be had for sure." Will Dale/Fox Sports