Ford credits Michelin for Lime Rock Park win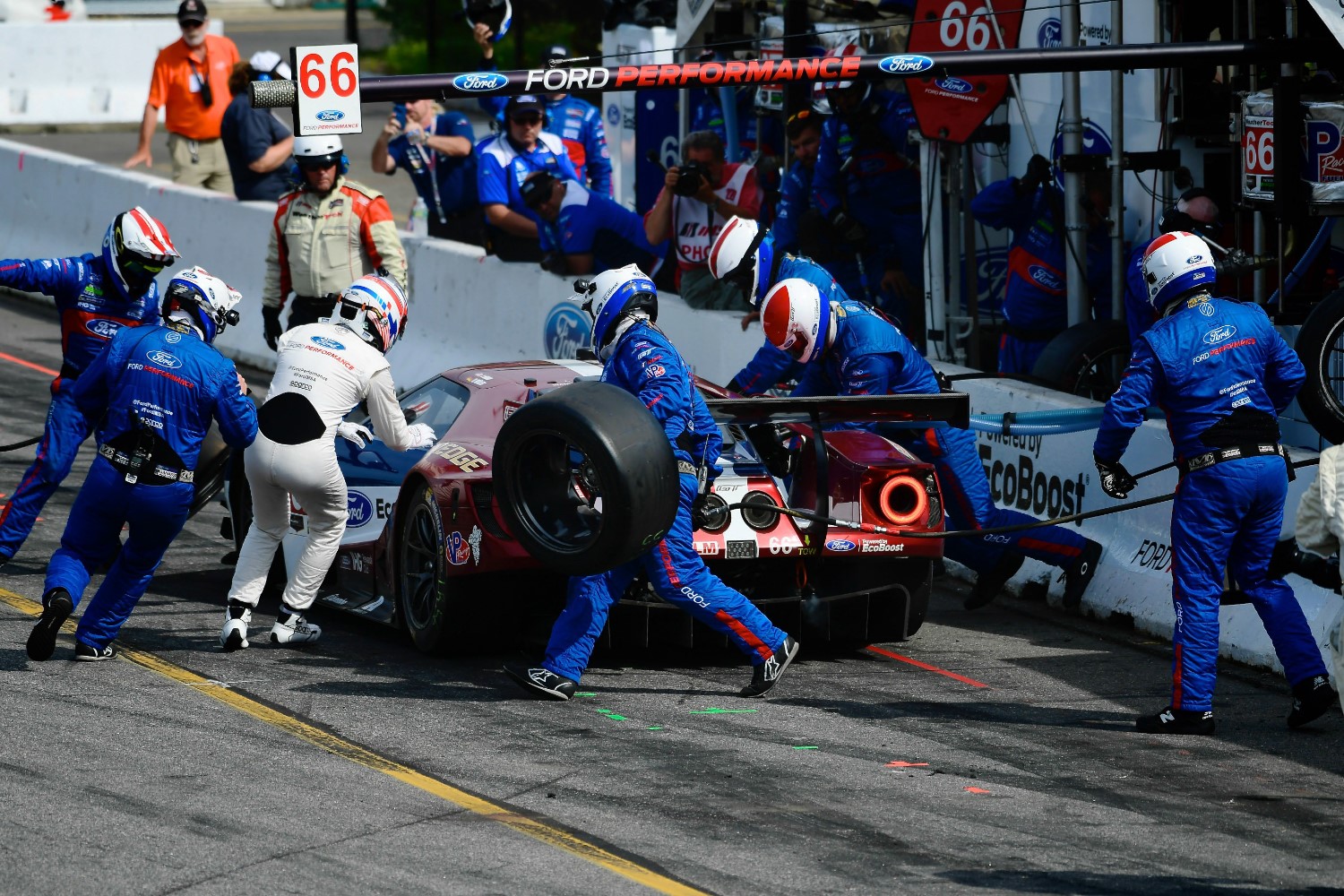 The winning Ford GT gets new Michelin rubber
LAKEVILLE, Conn. – The smallest circuit (1.50 miles) on the 2018 IMSA WeatherTech SportsCar Championship presented tough technical challenges. But Michelin's precision and performance delivered an exciting victory for Ford Chip Ganassi Racing and Ford GT drivers Joey Hand and Dirk Mueller.
Hand emerged from his final pit stop trailing race leader Jan Magnussen of Corvette Racing by 12 seconds with just 54 minutes remaining in the two-hour, 40-minute Northeast Grand Prix at Lime Rock Park.
He relentlessly cut the margin and managed the ebbs and flows of traffic to take the lead with 12 minutes remaining. From there, he secured the race win and the lead in WeatherTech Championship GT Le Mans class standings.
Magnussen and co-driver Antonio Garcia, who'd won the pole position with a new track record, brought their Corvette C7.R home second. Porsche made it three different manufacturers on the class podium, as Earl Bamber and Laurens Vanthoor finished third in their 911 RSR.
Michelin excels at Lime Rock 'bull ring'
"With elevation changes, six right-hand turns, just one left turn and an abrasive track surface, Lime Rock Park is the the closest thing that we have to a short oval 'bull ring,'" said Ken Payne, technical director, Motorsport, Michelin North America.
"Our GTLM class technical partners are the factory teams from BMW, Corvette, Ford and Porsche. They are very sharp and highly experienced and used the full range (soft, medium, and hard compound options) to creatively mix options from side-to-side and front-to-rear.
"Michelin did a great job today," Hand said after his and Mueller's second win of the season.
"They really impressed me. This track is so hard on tires. You really push them to the limit. People talk about how abrasive the track is, but tire wear issues didn't come into play. The tires were that good.
"We stopped when we wanted to stop, and not everyone thought that would be possible. We went with a combination of tires that would work and stuck with it. I think that was the key to our success."
The big 5-0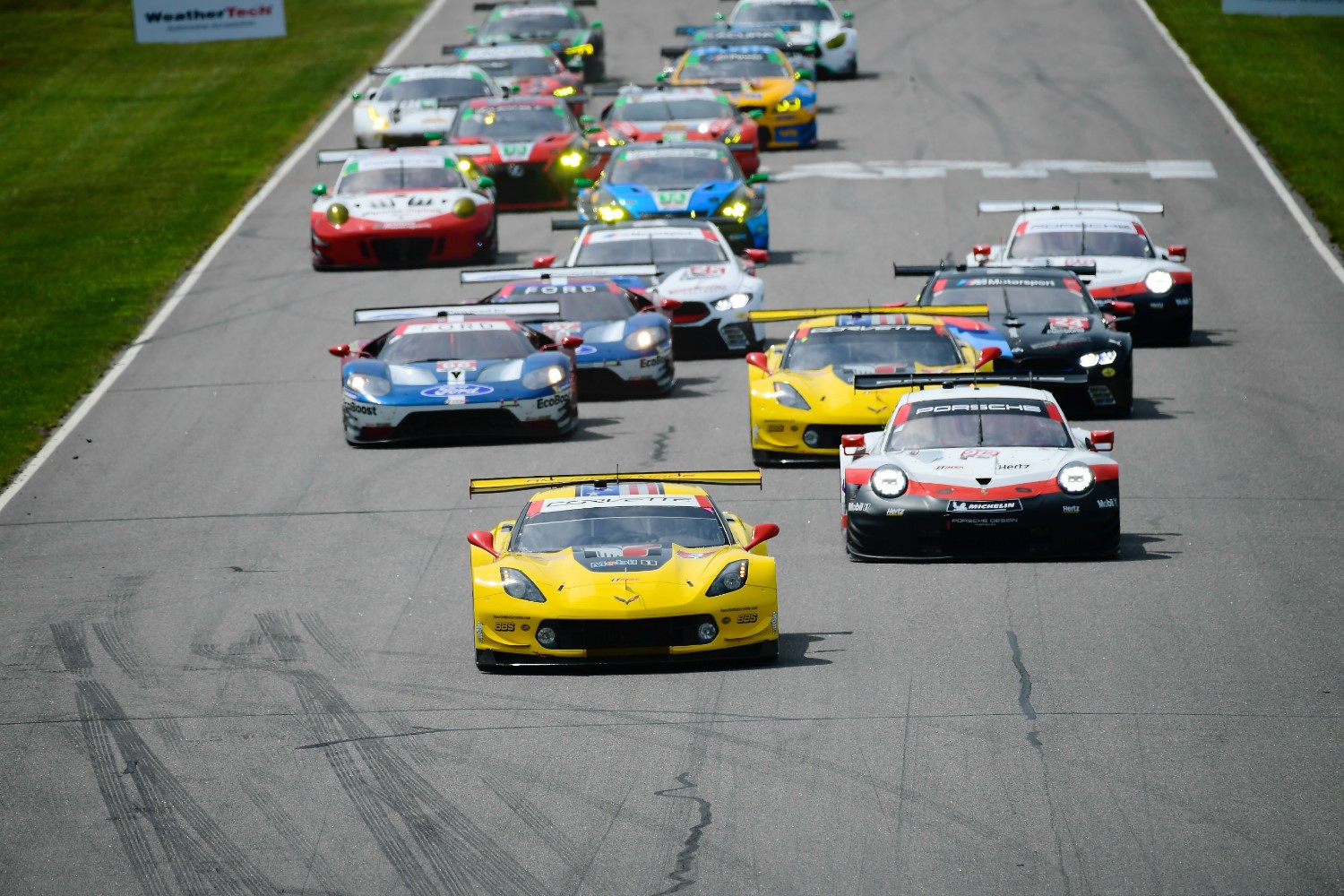 Corvette led from pole but their antiquated front engine push rod car was no match for the smaller more advanced rear engine Ford GT
Today's Northeast Grand Prix was the 50th International Motor Sports Association GTLM class race since the 2014 merger of the former American Le Mans Series and GRAND-AM Rolex Series, and the ninth win for the Ford GT in its 29th GTLM race start since its 2016 debut.
Chevrolet Corvette: 16 wins
Porsche: 13 wins
Ford: 9 wins
BMW: 7 wins
Ferrari: 3 wins
Dodge Viper: 2 wins