Penske & NFI To Begin Tests of Electric Freightliner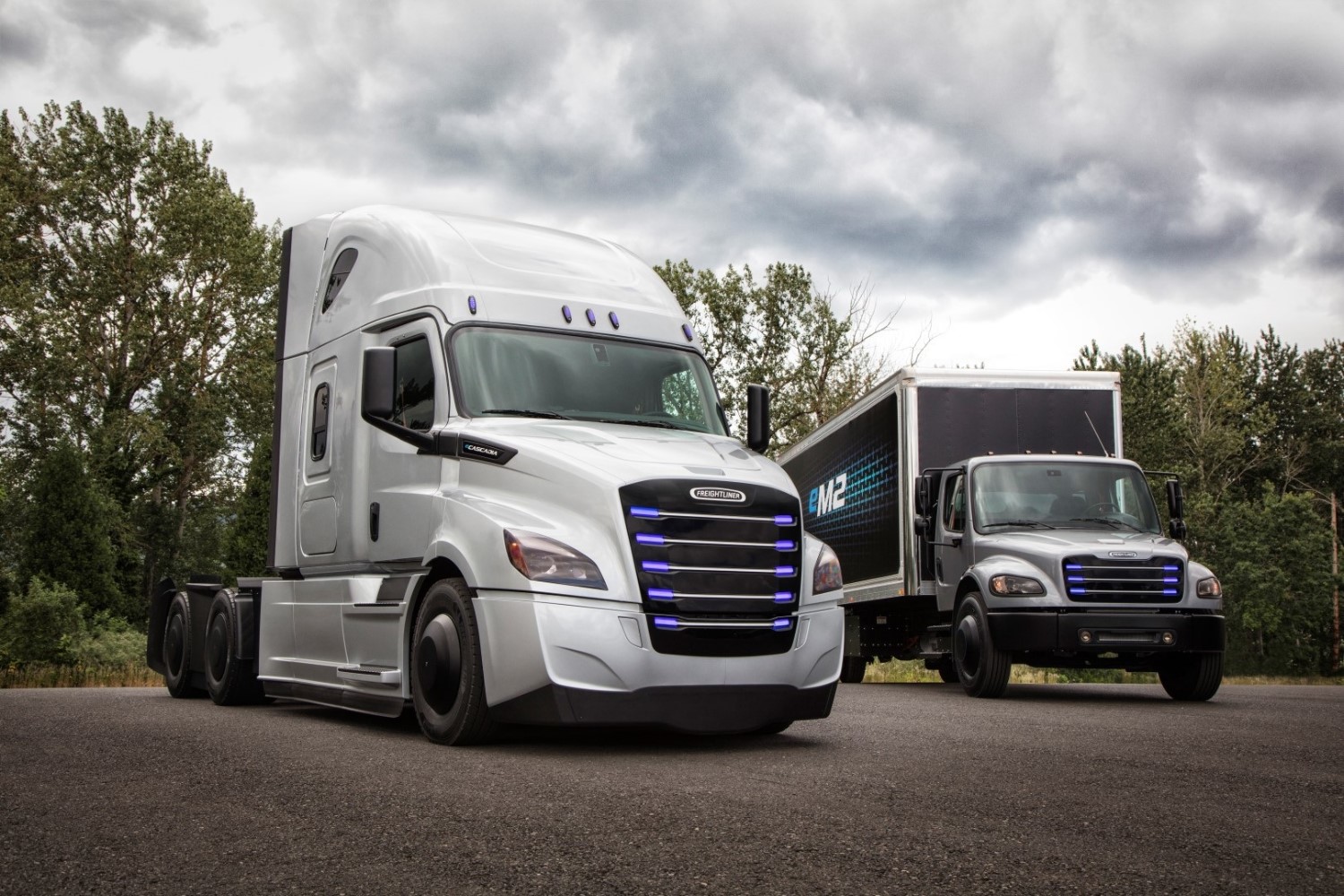 Freightliner eCascadia. After shaking up the car industry with his electric cars, Elon Musk is now forcing all truck manufacturers to develop electric Semis
Daimler Trucks North America announced two partners – Penske Truck Leasing and NFI – that will test later this year the new all-electric Freightliner trucks.
There are 30 units envisioned for deployment in the pilot phase in 2018. Penske Truck Leasing will take 10 Freightliner eCascadia heavy-duty trucks and 10 Freightliner eM2 medium-duty trucks, while NFI will receive for testing 10 eCascadia.
"The move is the next phase of a co-creation process that DTNA is utilizing to actively involve customers in the development of commercial electric vehicles to meet the most valid target applications.
"Starting late this year, Penske will begin taking delivery of 10 eCascadias and 10 eM2s for use in California and the Pacific Northwest, while 10 eCascadias will begin being delivered to NFI for drayage activities from the ports of Los Angeles and Long Beach to warehouses in California's Inland Empire.
"Additionally, DTNA plans to operate electric trucks within its own Product Validation Engineering (PVE) test fleet in Oregon to further expedite research and development of the technology."
Series production of the new trucks is scheduled for 2021. Whether Freightliner will be able to maintain high market share in the electric truck segment as in case of conventional trucks (40% semi in U.S.) is an open question.