Latest F1 news in brief – Friday (Update)
With Hamilton staying at Mercedes the top of the F1 driver market will remain unchanged

F1 ponders next moves after Hamilton deal

Red Bull's title chances dwindling – Verstappen
Drivers reject proposed points system change
Haas boss denies Kubica rumors
Still no green light for Miami GP
Haas to sit out post-Hungary test
No rush for Leclerc to join Ferrari from Sauber for 2019 – Vettel
Hamilton refuses to deny Ferrari attempted to poach him
Ricciardo braces for German GP engine penalty New
Vettel: Double the cylinders, take the batteries out

New

Formula 1 to introduce 18-inch wheels in 2021

New
F1 ponders next moves after Hamilton deal
(GMM) The Hockenheim paddock is buzzing with the news that Lewis Hamilton's new two-year Mercedes contract has finally been announced.
Some publications say the deal is in excess of $50 million per year, but team chairman Niki Lauda said that's "a joke".
And Hamilton said: "I don't talk about those details."
Arguably more interesting is the knock-on effect that the Hamilton deal will have.
For instance, Ferrari is yet to announce Sebastian Vettel's teammate for 2019.
"Obviously I won't wait forever, but the decision is up to the team," said Kimi Raikkonen.
And Vettel himself advised Ferrari and Charles Leclerc not to "rush" into a deal.
"For me it's clear where I am next but I think both of them would suit into the team," said the German.
Then there is what Daniel Ricciardo will do next.
"Nothing has changed since Silverstone," said the Australian.
Another candidate for Hamilton's Mercedes seat was Esteban Ocon, who now appears likely to stay at Force India. But although a Mercedes junior, the Frenchman is also linked with Renault.
"As long as there are rumors, that's good for a driver. They're talking about you," Ocon smiled.
Renault's Carlos Sainz, on loan to Renault and waiting for Ricciardo, said: "I don't know if it (the Hamilton contract) means that I stay.
"He is staying but Ricciardo has not signed and until there is movement there, my situation will not change."
McLaren's Fernando Alonso, meanwhile, told reporters: "For me, it doesn't change anything at all."
What is fairly clear is that, now that Hamilton is definitely staying at Mercedes, a new deal for Valtteri Bottas will surely follow.
When asked about his contract situation, the Finn smiled at Hockenheim: "What contract?
"I am sure there will be positive news soon," Bottas added.
"I'm faster this year, better in the races and closer to Lewis. The results don't always show it but the team knows, and that's what counts for me," he said.
Red Bull's title chances dwindling – Verstappen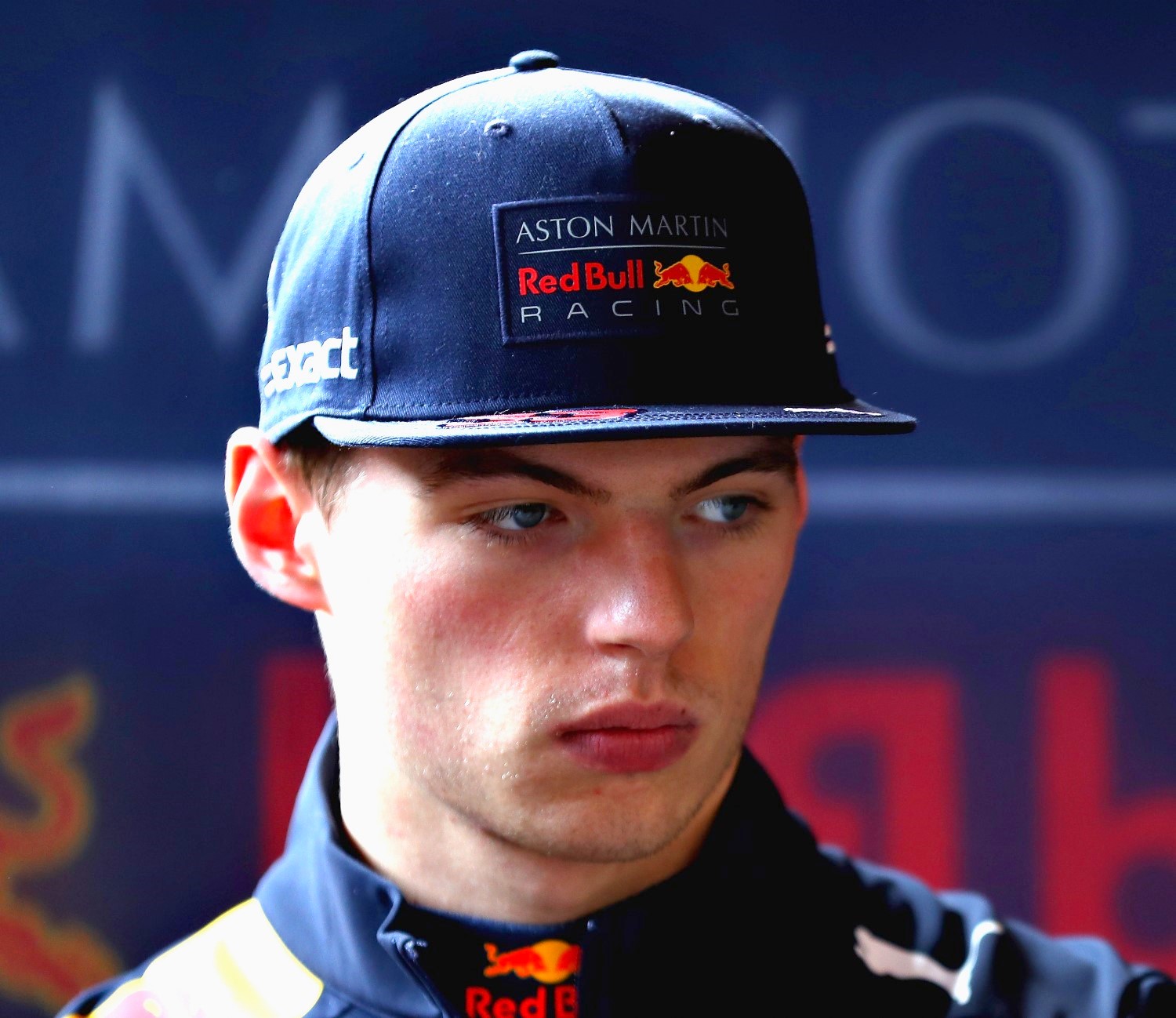 Every time Verstappen crashes out Vettel, he ensures himself Ferrari will never hire him
(GMM) Max Verstappen admits Red Bull has taken a step backwards in its outside bid for the 2018 title.
And he says the main reason is not the car, but the Renault engine.
"The difference is now greater than it was at the beginning of the season," said the Dutchman.
"In Canada we were only 0.15 behind them, but at Silverstone it was much bigger. 1.1 seconds."
Verstappen said Red Bull's claim about having the best chassis in formula one is still correct.
"We can continue to develop it, but the others don't stand still either," he said. "I wish we had more power. But it's just like that.
"Only if a lot of crazy things happen do we have an outside chance of winning the title. To become champion, you have to be competitive on every circuit," he added.
Drivers reject proposed points system change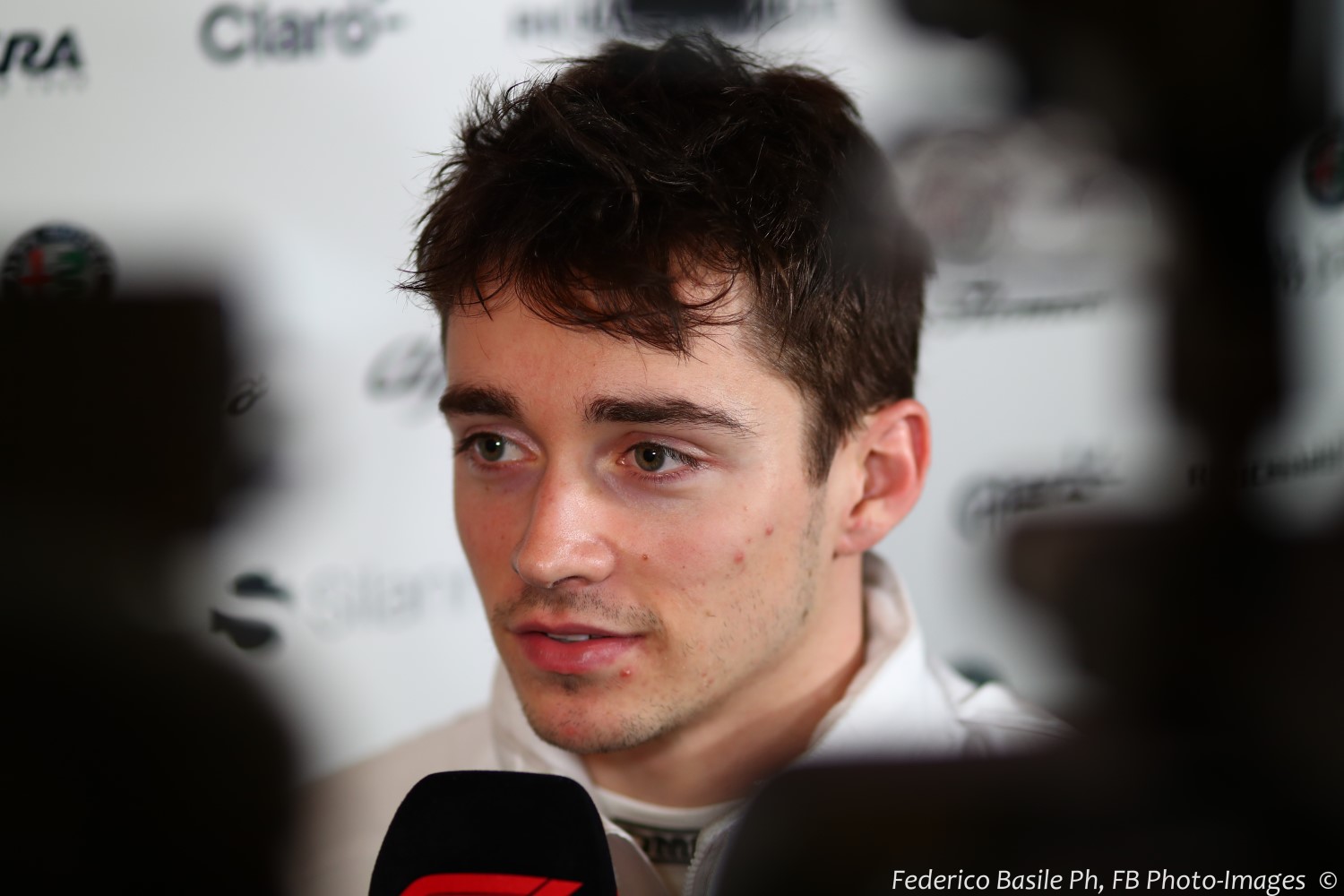 Giving points to everyone is like getting participation trophies for finishing last
(GMM) More F1 drivers have come out in opposition to Liberty Media's plans to shake up the points system.
It is believed a proposal to extend the points-paying positions from the top 10 to the highest fifteen finishers per race is being considered.
Fernando Alonso is opposed.
"I remember when Jules (Bianchi) finished ninth in Monaco and it was a small miracle and a great moment for F1.
"If everyone scores points, we will lose a little something magic," the Spaniard said.
According to RMC Sport, Force India driver Esteban Ocon agrees.
"The points system is very interesting at the moment," said the Frenchman.
"It's hard to get into the top ten, and when you do, you're really rewarded."
Romain Grosjean agrees: "Points for the top 10 seems like the best solution."
And Sauber driver Charles Leclerc is also a fan of the current system.
"At first, I told myself that this change would be great, especially for teams like us who are further back," he said. "If we are 14th and not 15th, it would make a real difference.
"But the more I think about it, the more I agree with Fernando. In the top ten, we will be happier when we have a point compared to if everyone gets them."
Haas boss denies Kubica rumors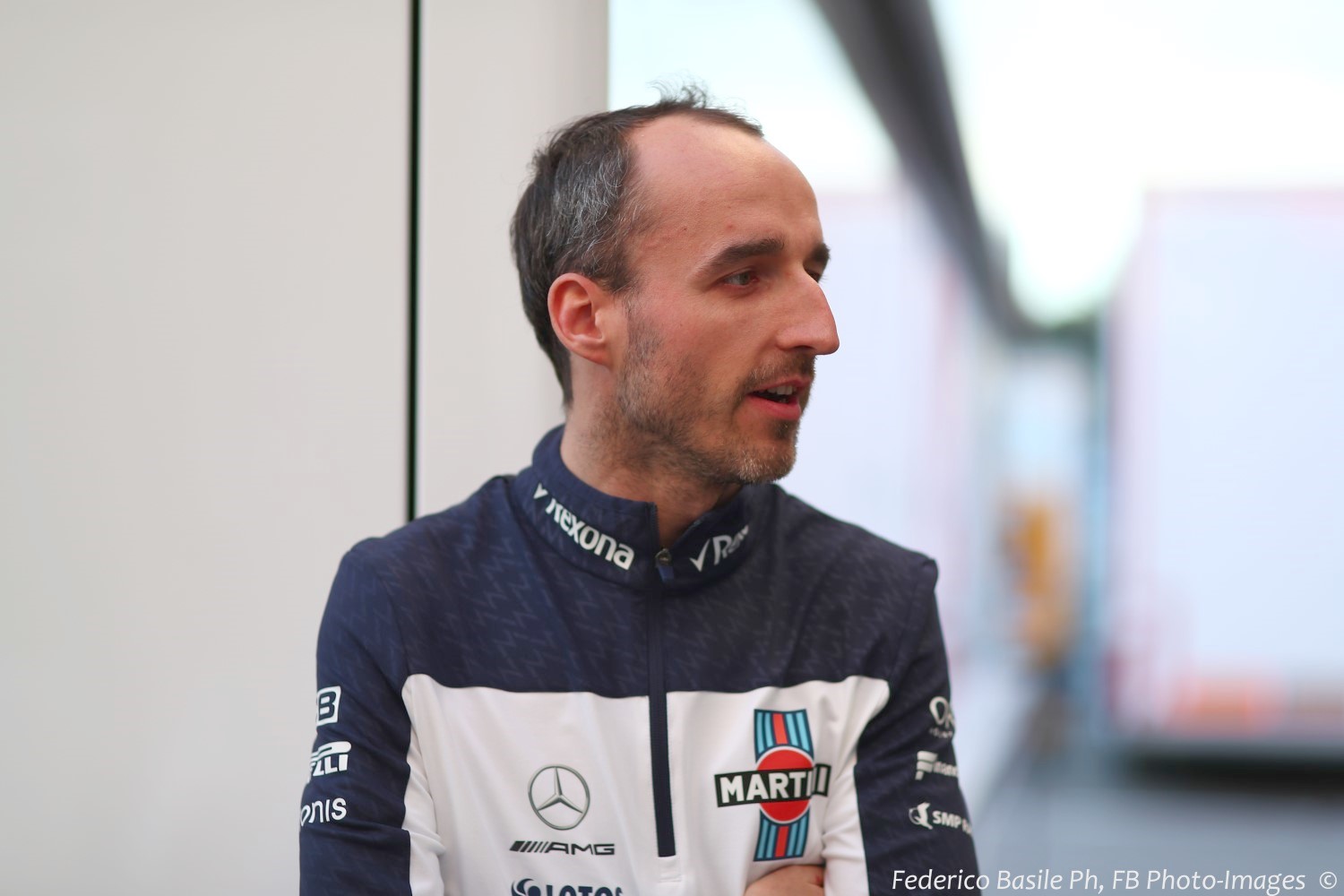 Not enough zeros in Kubica's check yet
(GMM) Gunther Steiner has rejected speculation Haas might sign up Robert Kubica for 2019.
Pole Kubica is the reserve driver at Williams this year, but he makes no secret of his desire to return to the grid after a long absence with his permanent arm injury.
"I heard about this rumor ten minutes ago, when the same question was asked to me by a television crew," Haas team boss Steiner said at Hockenheim.
"I can confirm that we are not negotiating with Robert," he said.
All Steiner would say in addition to that is that Haas wants to seal up its 2019 driver lineup after the summer break.
Kevin Magnussen will almost certainly stay, but there is a question mark over the erratic form of Romain Grosjean.
The Frenchman admitted at Hockenheim that, at least for now, the doors to the top teams are closed.
"It seems that Ferrari is going to sign a contract with Leclerc, if they haven't already," Grosjean said.
"Red Bull works with its own program and Mercedes has its own talents," he added.
"While formula one has this League A and League B, you do not have the opportunity to fight for the title unless you're in League A.
"So it seems that I can no longer get my chance to become world champion. But that's formula one," said Grosjean.
As for whether he is in talks to stay at Haas, he confirmed: "Yes, we've talked about it.
"I'm happy to drive for Haas. It will be a pity if I do not have the opportunity to compete for wins and the title, but it's not a tragedy either. I have a good family and I don't know for how many more years I will be in formula one."
Still no green light for Miami GP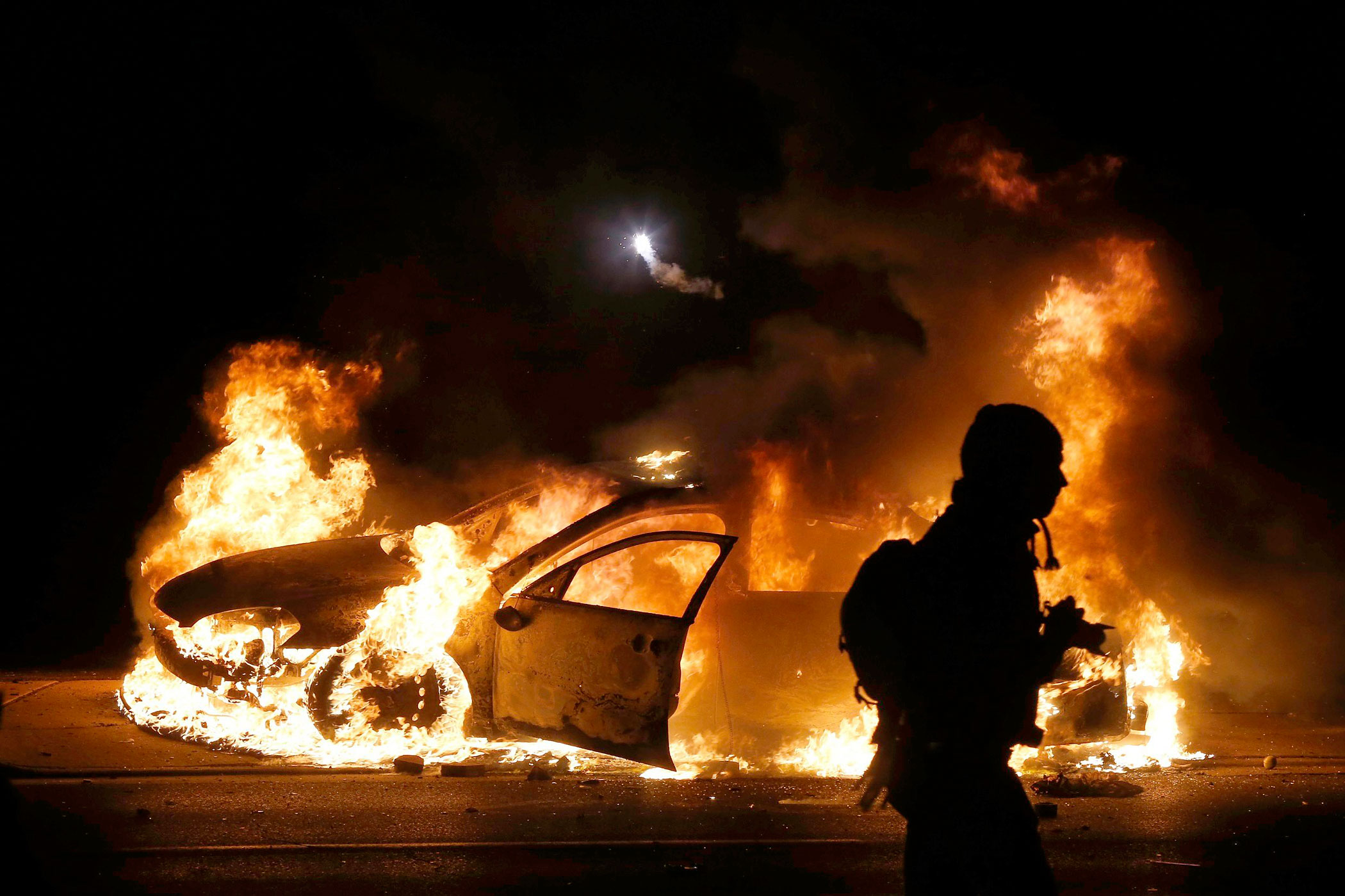 Miami has to give the liberals a chance to be heard
(GMM) Confirmation that Miami will join the F1 calendar next year will have to wait even longer.
It was reported that a meeting in the famous Florida city could mean a green-light by authorities for the street race, but residents are apparently objecting.
Mayor Francis Suarez confirmed on Wednesday that a decision has therefore been delayed until after the August recess.
But city manager Emilio Gonzalez told the Miami Herald that talks with Liberty Media will continue.
"We want to make sure we do this right," he said. "It's a big event."
Also, The Miami Herald said many downtown and Port Miami residents had expressed concerns about the proposal and potential road closures, noise and traffic problems. A liberal activist group calling itself the Better Florida Alliance (www.betterfloridaalliance.org) has already organized a petition headlined "Say no to Formula One closing Miami streets."
They have not burned any cars……yet.
Haas to sit out post-Hungary test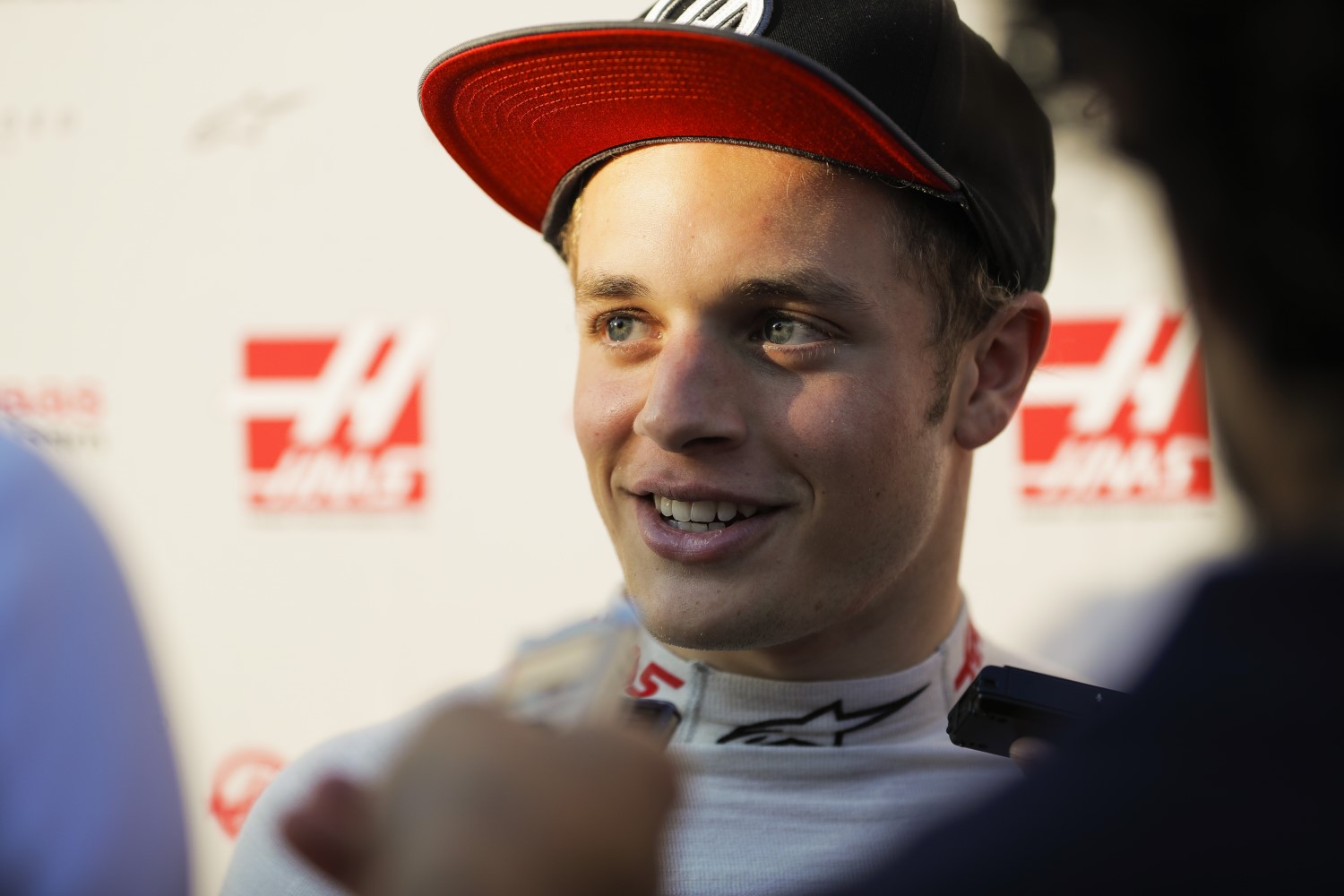 Rumor has it that Haas is not testing because Ferrucci did not pay for the test with his ride-buyer check
Haas has decided to skip the two-day test scheduled to take place in Budapest after the Hungarian Grand Prix.
The team will skip the Hungaroring days — the last in-season test of 2018 — due to the hectic schedule which has seen Formula One contest five races in six weeks. Haas also stayed on at Silverstone after the British Grand Prix for two days of Pirelli tire testing.
By skipping the tests, Haas will gain extra time off ahead of the two-week summer shutdown which follows.
"Instead of participating in the test in Hungary, Haas F1 Team is using the time to analyze the data it received from its recent Pirelli tire test at Silverstone, from past grands prix and from our simulator work," Steiner said. "Between the data our drivers have been able to gather that is directly applicable to their driving styles in our cars, and this current run of five races in six weeks, we determined our time was best spent at the factory."
No rush for Leclerc to join Ferrari from Sauber for 2019 – Vettel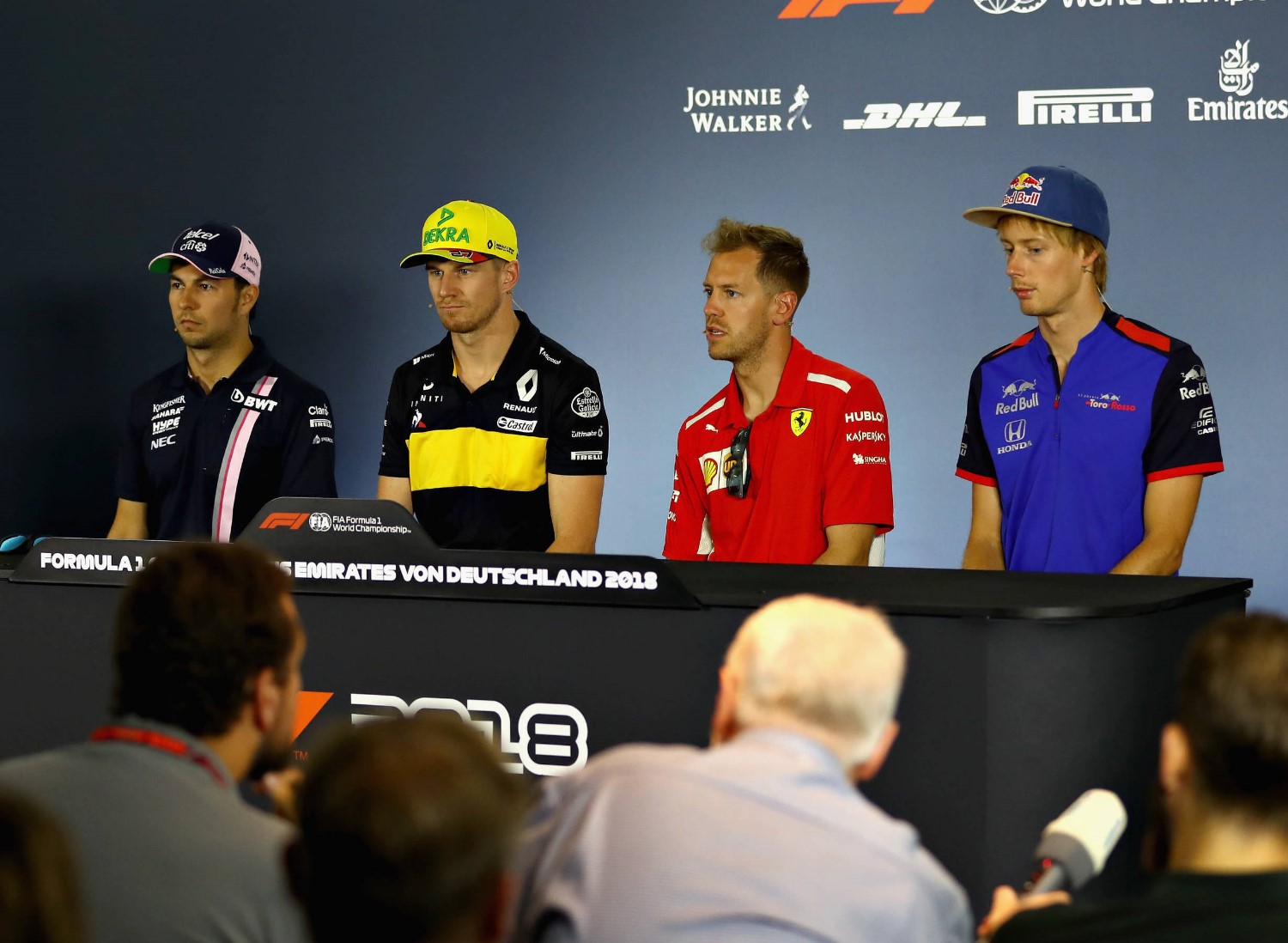 Vettel (2nd from right) was asked about Leclerc at the Thursday press conference
When asked at Thursday's press conference in Germany if he had a strong preference for keeping Raikkonen as his teammate in 2019, Sebastian Vettel said: "I would be happy to continue like that, but it is not for me to mention or to decide.
"I think Charles, one way or the other, will have a great career.
"He is a great guy, he is fast and has everything. He has no rush. He is young, but if you are young you are always in a rush with everything!
"I don't know when or what and ultimately who [my team-mate will be]. But it doesn't really matter to me.
"For me it is clear where I am next year, but I think both of them would suit the team."
Leclerc was also asked about the on-going suggestions that he will move from the Sauber squad to Ferrari as Raikkonen's replacement.
But the 2016 GP3 title-winner and '17 Formula 2 champion explained that the speculation was not disturbing his performances.
"Strangely, I don't know if it's natural or whatever, but I don't really [get distracted]," Leclerc said.
"Obviously, it's always a pleasure to see when there are some articles about me going to Ferrari, because it's [been] a dream since [I was a] child.
"But on the other hand, it's not so difficult for me to come to the race weekend and to switch to the racing mindset and to be fully focused on the job I have to do.
"When I'm at the track I definitely don't think about any rumors or anything at all."
Vettel has no complaints about the way his partnership with Raikkonen is working, even though they have occasionally tangled on-track.
"I like Kimi," he said. "We get along, and we have never had any issues.
"Sometimes on track I remember I drove into him and crashed into him, but the way we handle things is very similar and very straightforward."
Hamilton refuses to deny Ferrari attempted to poach him
Hamilton won't join Ferrari until Aldo Costa is back wearing red
Lewis Hamilton has refused to deny that championship rivals Ferrari attempted to poach him from Mercedes.
Hamilton put an end to more than seven months of agonizing contract negotiations to commit his future to both Formula One and Mercedes with a deal which will make him the sport's first £40 million-a-year driver.
Hamilton's new two-season deal will also cement his status as Britain's biggest sporting earner, earning close to £2 million a race until the end of 2020.
The announcement came on the eve of Mercedes' home event in Germany. Hamilton is trailing Ferrari's Sebastian Vettel by eight points.
"In terms of other teams approaching [me], one did, but I didn't give it any air," Hamilton said. Pushed on whether the team were Ferrari, he replied: "You can make whatever assumption you want."
Ricciardo braces for German GP engine penalty
Daniel Ricciardo says he's preparing for the German Grand Prix with the likelihood of an engine penalty overhanging him for an engine change.
The Red Bull driver is currently on the bubble of his maximum permitted engine components across all elements entering the 11th round of the current Formula 1 world championship, meaning any new parts would hand him a grid penalty.
With one eye already on next week's Hungarian Grand Prix, where Red Bull are already fancied as favorites given its strengths at less power-sensitive circuits, it is thought the team may opt to take on extra engine components and serve a grid penalty at Hockenheim in order to avoid any penalties next week at the Hungaroring.
Vettel: Double the cylinders, take the batteries out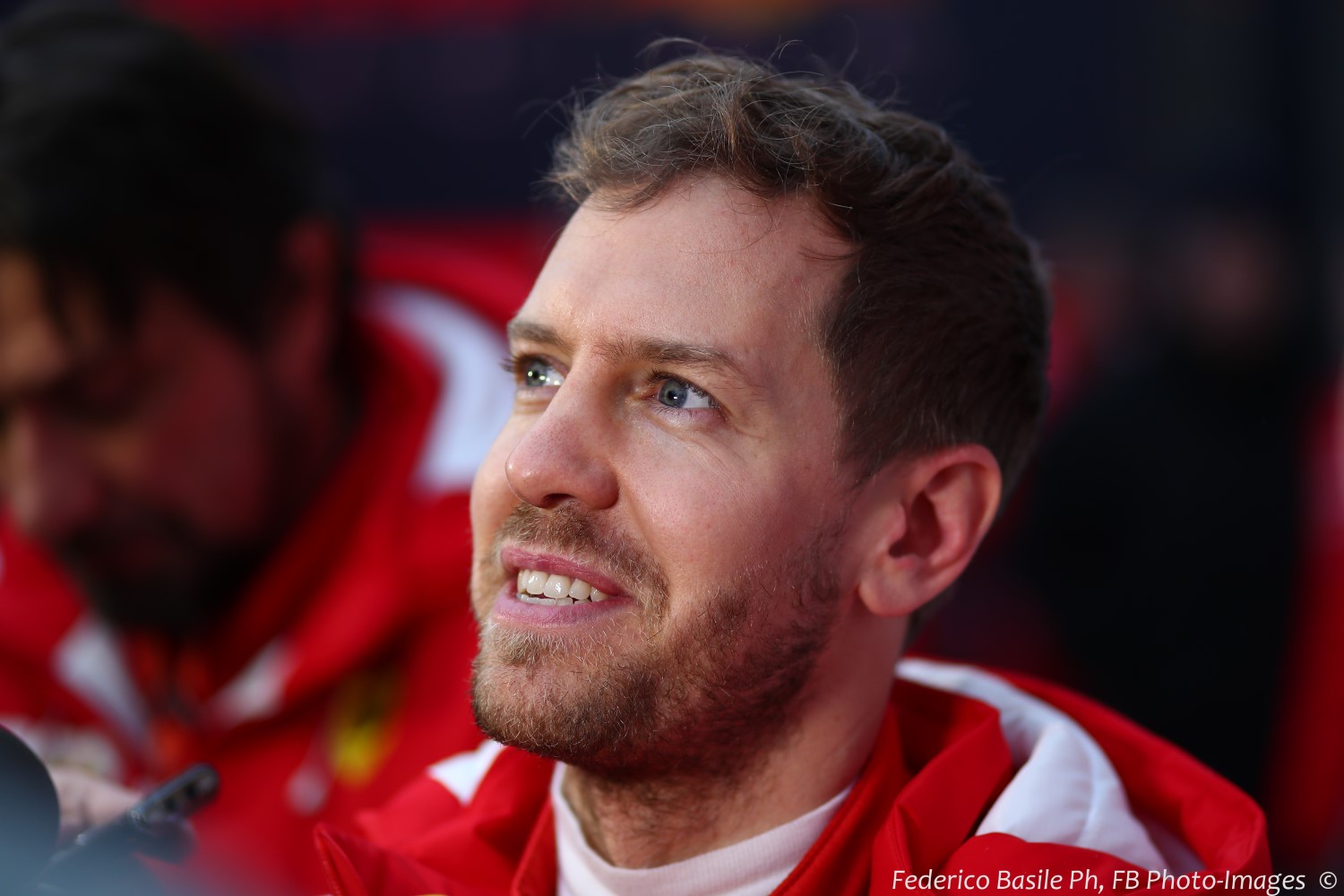 Vettel says brings back the screaming F1 engines. He is 100% right
Sebastian Vettel believes it's unfair that critics of the current Formula 1 turbo-hybrid era suggest that grand prix results are manipulated or "remotely controlled" but acknowledged that simplifying the rules should be high on the agenda, he himself has a radical suggestion for the future of the sport.
Speaking during the drivers' press conference on the eve of the German Grand Prix weekend, the Ferrari driver said, "I agree, people get the impression from outside that a lot of it is remotely controlled but that's not fair."
"The cars are very complex, the technology inside the cars is very complex and it needs more than one or two, three mechanics which maybe Formula 1 had 40/50 years ago to run a car. You need a lot of people."
"Obviously in terms of technology it's also very impressive but my view is also that from outside the engine… most of the car is covered anyway so you can't see."
"Some people… if you're a tech nerd it's great but not everybody is and from the outside, you want to see cars fighting, you want to see cars race and are driven by us to the limit and that's what matters."
"I think there's always been an interaction between technology and racecraft, driving the cars, in the past. I think the driver is the key element to driving the car, even though the technology behind it is complicated to run but equally it's not our fault."
"For the future, I would love to simplify things so that people get a better impression. But I can understand why they get the impression."
"Do I think [the criticism] it's fair? No, it's not because I know I'm driving the car and I know these guys are driving the cars," argued the four times F1 World Champion.
Asked what he would like to see for Formula 1, Vettel replied with a smile, "Probably the first action: double the cylinders, take the batteries out, maybe we need one to start the car, that's enough usually."
Formula 1 to introduce 18-inch wheels in 2021
Formula 1 will introduce a new tire specification for the 2021 season including a switch to 18-inch wheels.
The FIA has invited tire manufacturers to bid to become F1's exclusive tire supplier for the 2020 to 2023 seasons. A document seen by RaceFans notes: "in keeping with the overall objectives for the evolution of the Formula 1 Technical Regulations in 2021, which aim (amongst other things) to improve the racing spectacle, significant changes to the tire dimensions are planned ".
As well as switching from 13-inch to 18-inch wheels, front wheel widths will be reduced from 305mm to 270mm. Rear wheels widths will remain at 405mm. Tire warming blankets will also be abolished in 2021.
The FIA will examine all tenders which are submitted by 31st August 2018 and determine which of those "meet the FIA's technical and safety requirements". These will then be submitted to the commercial rights holder of the championship [Liberty Media] which will conduct commercial negotiations with each approved bidder and make the final selection of the entity it proposes to be appointed by the FIA."
"The FIA shall officially appoint the single supplier and contract with it in connection with the basis on which it will supply the competitors and any sporting considerations. The commercial rights holder of the championship shall be solely entitled to contract with the appointed single supplier concerning any rights of association with the championship to be conferred on the single supplier," it added.
The chosen tire supplier will be informed of "objectives that affect the sporting spectacle and are related to degradation, durability, temperature working range or wear characteristics," the tender adds. "The FIA will reserve the right to amend these requirements once per calendar year."
The four-year period of the new tire tender is a departure from the previous three-year deals. Pirelli, which has been Formula 1's official tire supplier since 2011, potentially stands to benefit from its experience of producing the current 13-inch wheels, which will only be used for the first year of the new contract.