Supercars Begin Search For New Technical And Sporting Director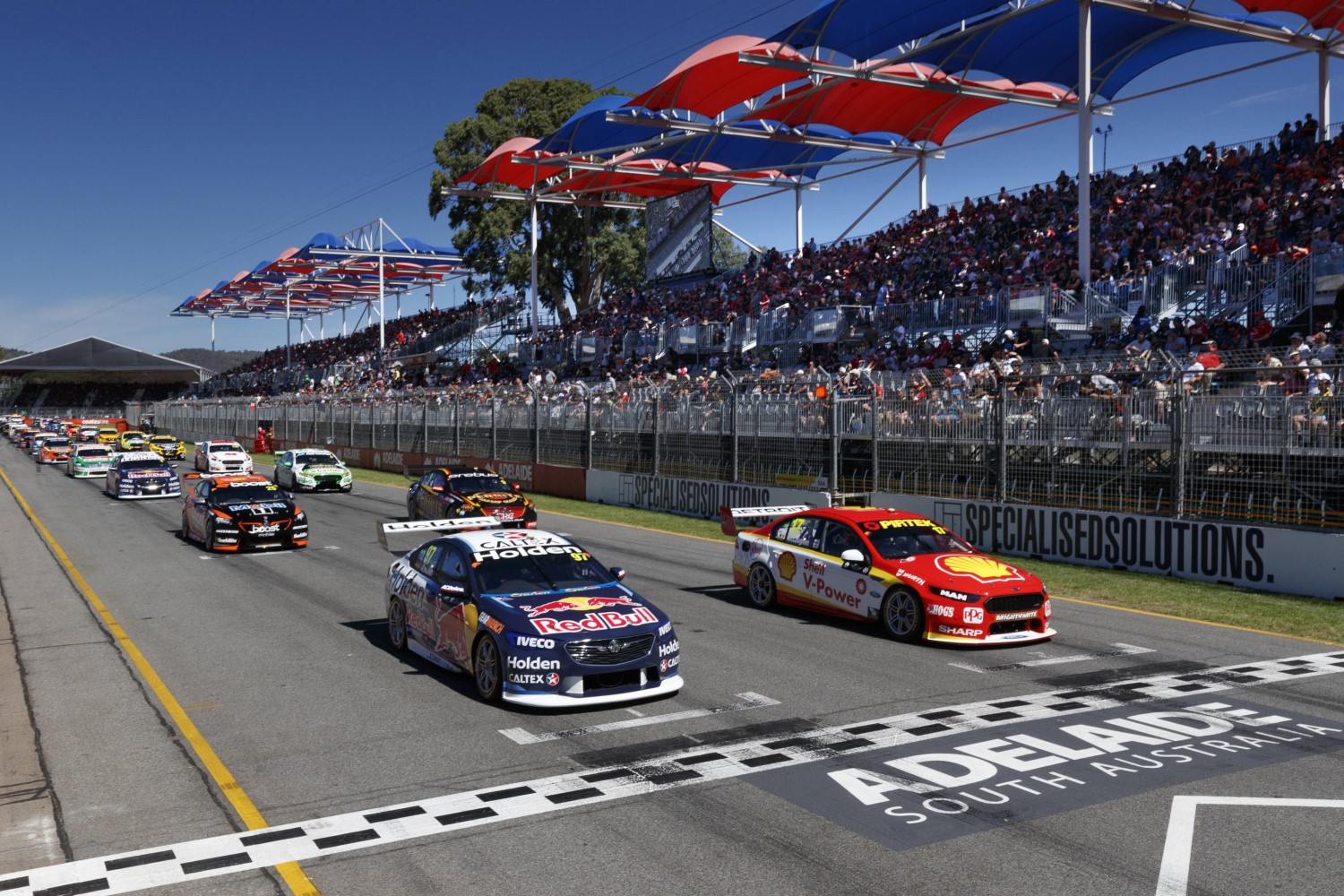 Supercars at Adelaide
Supercars will commence a world-wide search for a Sporting and Technical Director after respected motorsport boss David Stuart announced he was leaving to take up an administration position.
CEO Sean Seamer said Stuart had played a critical role in Supercars' technical and sporting operations, with his successor challenged in continuing the legacy of managing the most competitive Championship in the world.
"David has made an invaluable contribution to our sport. He is deeply respected within our organisation, amongst the race teams and all key stakeholders within Supercars," Seamer said.
"To manage the motorsport and technical operations of one of the world's leading categories is a challenging task which David has made his own. He has ensured technical and aerodynamic parity is the strongest it has ever been which has resulted in the best racing possible."
Stuart will remain with Supercars to complete the build and homologation of the Ford Mustang, which joins the grid in 2019 in one of the most anticipated returns in the history of the Australian Touring Car Championship.
"I am wholly committed to Supercars, finalizing the Mustang project and ensuring the right information is in place for the next leader of our motorsport team," Stuart said.
Stuart's role with CAMS as Division Manager – Safety and Race Operations will mean he is critical to ensuring the continued safety standards of Supercars circuits in Australia and New Zealand.