Goodyear tires chunking on Charlotte's Roval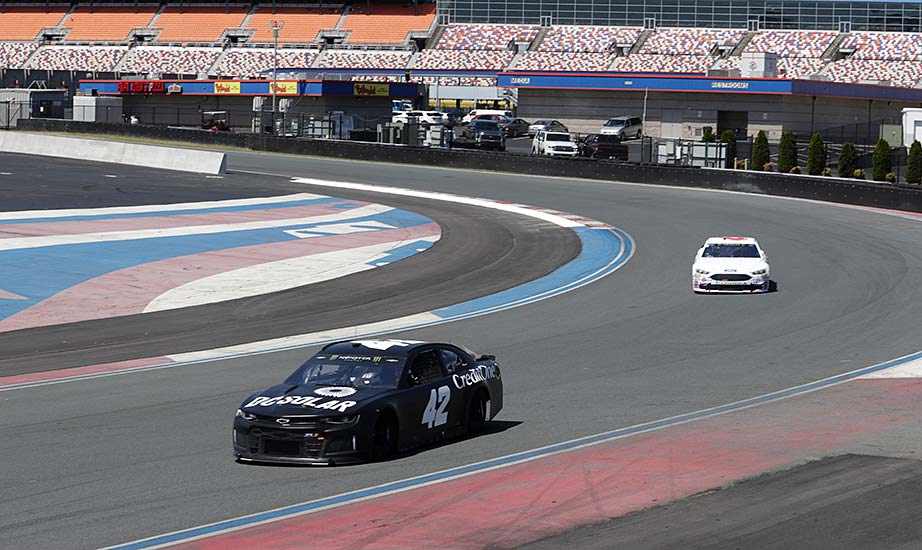 Who came up with this idea to race heavy lumbering stock cars on a silly roval?
Goodyear is reassessing what tire it will bring for the Sept. 29-30 race weekend on the Charlotte Motor Speedway road course following chunking issues with its primary tire during two days of open tests.
Select Cup teams utilized an alternate Goodyear tire, which was used during the final portion of Tuesday's open test on the road course, Goodyear said in a statement.
The tire had a "slightly tougher compound" than the original tires used for the open tests and had been the control tire during a tire test held in the spring.
The decision to make the tire available was made following the July 10 test on the road course.
Goodyear released the following statement from Mark Keto, its project manager for NASCAR.
"Because we saw some of the things we saw during one of NASCAR's open tests at the Charlotte road course last week, we decided to bring an alternate tire for teams to try at the end of day two, which was the control tire from our spring test here and has a slightly tougher compound than what we brought to our open tests. Bringing the alternate tire gives us an additional data point from which to work. We've had some extreme heat and track temperatures that we've tested under over these past two sessions, and that could be contributing to this situation, along with the way the cars going over the curbs and rumble strips as they search for the fastest way around this course. As we do after every test or on-track session, we will study all the data we've collected and come up with our best race recommendation."