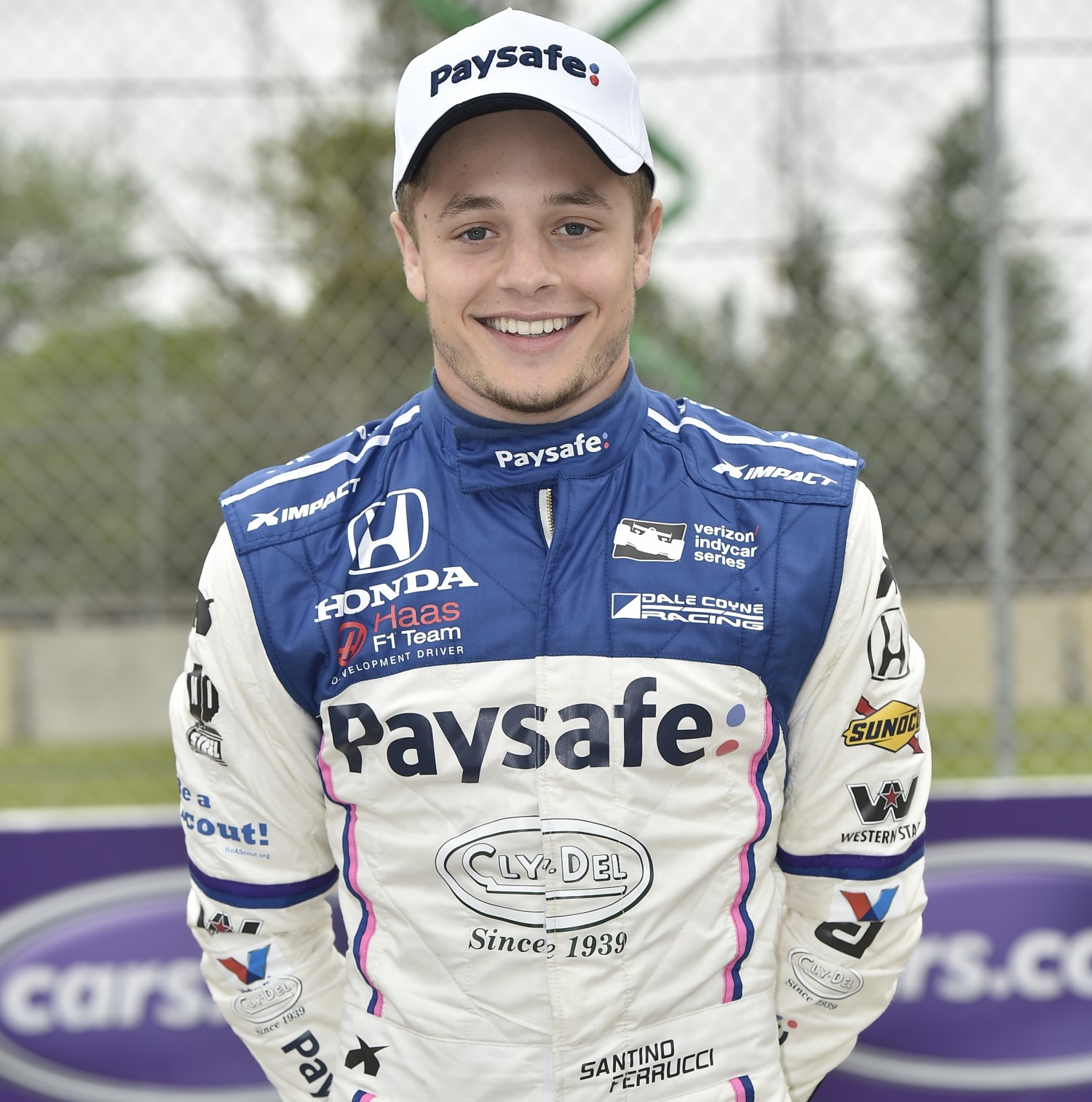 Will Ferrucci be fired by the Haas team next?
The Trident Formula 2 team has terminated its contract with Santino Ferrucci after the events of Silverstone, and is to take legal action against the American over alleged non-payments.
Haas F1 development driver Ferrucci joined Trident's Formula 2 squad mid-2017, having previously competed in GP3, and remained at the outfit for a full 2018 campaign.
Ferrucci scored only a handful of points amid a difficult start to the season and matters boiled over at the most recent event at Silverstone, where he clashed with team-mate Arjun Maini in both the Feature and Sprint Race.
Ferrucci then made contact with Maini on the cool-down lap of Sunday's race and Trident confirmed to stewards that the move was premeditated.
Ferrucci failed to attend a hearing when summoned and was slapped with a two-round ban by Formula 2 officials, leading Trident to criticize his "unsportsmanlike" behavior, while the off-track conduct of Ferrucci and his father was also mentioned.
He was also fined for holding a mobile phone while transporting his F2/18 between the respective paddock/pit complexes at Silverstone.
Ferrucci attempted to explain his actions in an apology issued in the aftermath of the Silverstone events but on Wednesday Trident confirmed that the contract has been terminated, and Ferrucci will not return to the team when the ban expires.
Trident explained that the decision comes off the back of Ferrucci's actions, as well as a "serious breach of payment obligations".
Trident claims that it has not received obligated payments from Ferrucci and his backers, during which period the 20-year-old made his IndyCar debut in Detroit for Dale Coyne Racing.
Trident released a statement confirming that it will be taking legal action against Ferrucci and his associates.
"Trident Motorsport informs to have communicated to Santino Ferrucci and to its guarantor, a company represented by Mr. Michael Ferrucci, the termination of the contract with the Team," read a statement.
"This decision was motivated by the events – which are now of public domain – occurred at Silverstone, as well as by the serious breach of Driver's payment obligations.
"Since the beginning of the championship, the Driver justified its payments' default with alleged failure by his sponsors to fulfil their obligations.
"It seems weird that, despite such kind of issues, Santino Ferrucci had the resources needed to enter the Detroit INDY race from June 1st to 3rd while, at the same time, he was not honoring his agreement with Trident Motorsport.
"Trident gave mandate to its lawyers in order to activate all the procedures needed to fully recover its credits towards the driver."
A replacement driver for Ferrucci at the next event in Hungary will be announced in due course.
Ferrucci's position as Haas' Development Driver has not changed since the events of Silverstone.