Latest F1 news in brief – Tuesday
Red Bull encourages Honda to make Toro Rosso a sacrificial lamb

Red Bull encourages Honda to prepare for 2019

F1 should be harder on 'crazy' drivers
Claire Williams contemplating 'difficult decisions'
No regrets about controversial Haas approach – boss
Newspaper links Raikkonen with Sauber return
Webber: F1 losing its exclusivity
Sainz Jr: At Renault every aspect can be improved
Red Bull encourages Honda to prepare for 2019
(GMM) Red Bull is encouraging Toro Rosso and Honda to help the senior energy drink-owned team prepare for 2019.
Honda already supplies engines to Toro Rosso, the sister Red Bull team.
But next year, Red Bull Racing is joining the fold, and the senior outfit wants Toro Rosso to accept the prospect of penalties this year in order to help Honda develop its 2019 power unit.
"Of course we leave the decision to Honda," Dr Helmut Marko told Auto Motor und Sport.
"But if they find a tenth through development, then they can of course try that development already in the race, even if that means we take penalties for it," he said.
Speed Week reports that Honda is already pushing on with preparations for 2019, although technical boss Toyoharu Tanabe said "It is not clear when we will bring" the next update.
"We focus on the present while keeping an eye on the future," said the Japanese.
"The fact that Toro Rosso and Red Bull Racing work together can only be of benefit to us. All the talks we hold are central to Red Bull Technology," he added.
Red Bull has put a lot of pressure on its outgoing engine supplier Renault, and Tanabe admits that that pressure will now be transferred to Honda.
"We know that," he said. "But we already have had pressure and we do now. We know that we can work very efficiently with these two racing teams."
F1 should be harder on 'crazy' drivers
(GMM) Former F1 test driver Daniel Juncadella says F1 should use the stewards to control "crazy" and "aggressive" drivers.
Many have complained about the inconsistency of the FIA stewards' rulings, but Juncadella, who now races in DTM, thinks that inconsistency could have a role to play.
"I think past actions should be remembered," the Spaniard told AS newspaper.
"Take Magnussen for example. I've already said on Twitter that he's crazy, all the way back to Formula 3. I think every time he does something even dubious, he should be penalized.
"It's the same with Verstappen, who is super aggressive. There has to be a way to calm him down," Juncadella added.
"Then you have Leclerc, who is not aggressive, so I think if he has a doubtful incident it is not necessary to always penalize him," he said.
Claire Williams contemplating 'difficult decisions'
There are two people Claire has to fire, first Paddy Lowe and then herself
(GMM) Sergey Sirotkin has given more details about his biggest problem with Williams' 2018 car.
While the car is obviously uncompetitive, both the Russian driver and his teammate Lance Stroll have also complained about the seating position.
"A think a lot of time has passed now so no one will argue if I tell you," Sirotkin told the Russian publication Drom.
"The seat was never perfect but the main problem was the seatbelts. After the start of the race, they relaxed and at some point if I didn't fall out of the car it was good."
It is a sad indictment of the once-great team, with Sirotkin further explaining that "Almost nothing we have planned or hoped for has worked out" in 2018.
Williams' last champion, 1997 title winner Jacques Villeneuve, told a German publication that the team is effectively "dead".
A spokeswoman told La Presse: "We will not comment on that."
But insiders have scolded Williams' current management team, led by Paddy Lowe and Claire Williams, and predicted the obvious necessity for change.
Claire Williams, who admits the 2018 car is "pretty horrible", told the New York Times: "If anyone had told me last season that what we are going through now was coming, then I would have been horrified.
"We never saw it coming. It's like experiencing grief."
When asked about the need for change, she answered: "You are constantly looking at the team you have to ensure it operates as effectively and efficiently as it can, and that does sometimes involve some difficult decisions."
Technical boss and shareholder Paddy Lowe, however, played down the need for structural change.
"I have some really great people around me," he said. "There are some reinforcements needed, but we have the core of a really great team, so I think we are in a position to start turning in the right direction."
For Williams, though, it's more personal, having been entrusted with the health of the team by her father, founder Sir Frank Williams.
"Dad has really put his trust in me. I'm always worried he is going to tell me to go home, but he doesn't," she said.
Claire gave birth last October, but admits that plans to take time off in 2018 to spend time with her first child have been deferred.
"This year was supposed to be my time and to enjoy my little boy and husband, and I haven't been able to do that," she said.
"I'm going to give it a damn good go, but then winning isn't easy. It takes a huge amount from within you to be successful, and at the moment I'm testing myself to see whether I have that within me."
No regrets about controversial Haas approach – boss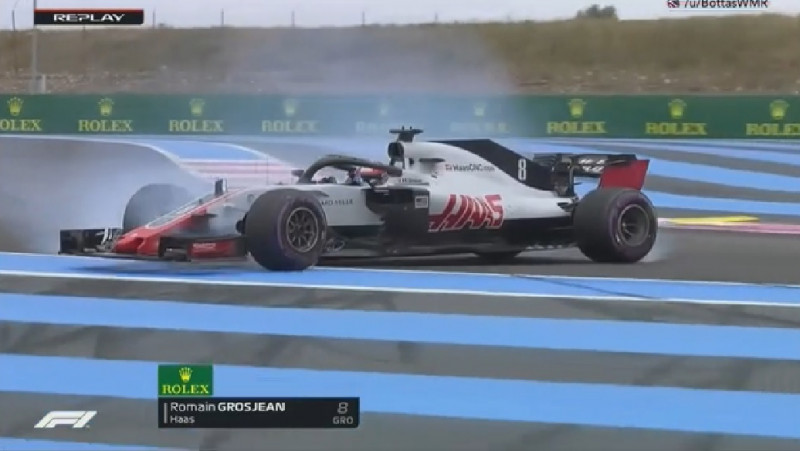 The Haas team with Ferrari have shown how buying major parts of your car can lower cost
(GMM) Gunther Steiner says he has no regrets about the path taken by controversial American team Haas.
As Haas stepped up the grid in 2018 to sit behind the top three teams in outright performance, some drivers raised their eyebrows.
"I think there is more than one Ferrari (team) in the race now," said Fernando Alonso.
And Renault's Carlos Sainz said recently: "I think they are closer to the league above us than we are."
But boss Steiner rejects the suggestion that Haas should have built its team "the classic way" rather than align so strongly with Ferrari.
"Other new teams who tried it before us were a little stupid," he told the Dutch publication Formule 1.
"Don't misunderstand me — there were some intelligent people and they did nothing wrong, but they did a lot of the same thing. We cannot compete with the big teams in the same way," Steiner explained.
"Maybe it's fine the classic way, or maybe there's another, better way. We took another course and it works," he added.
Newspaper links Raikkonen with Sauber return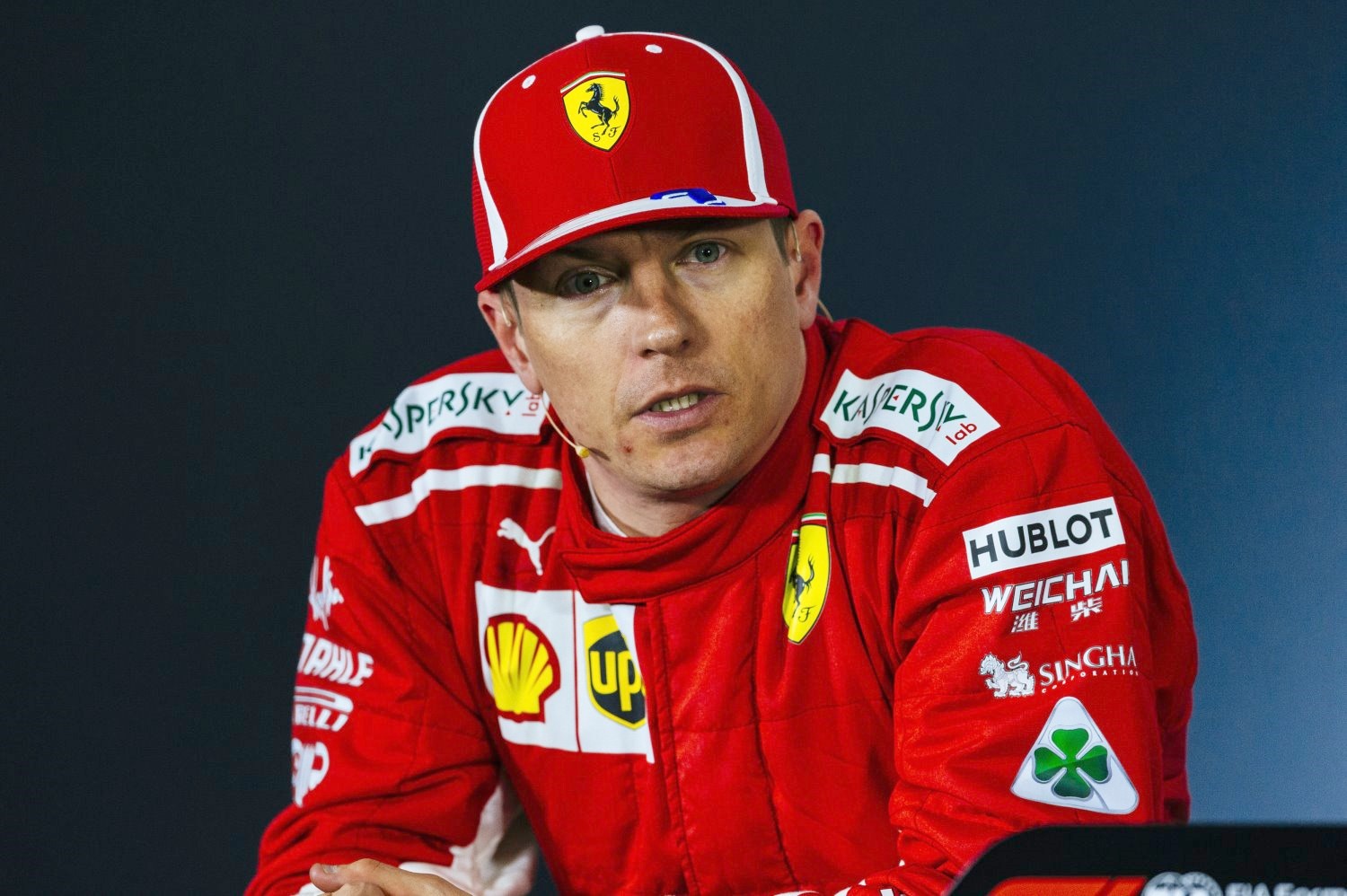 Kimi Raikkonen Sauber bound?
(GMM) The signs are growing ever stronger that Ferrari will have a new driver in 2019.
Kimi Raikkonen admits that it is "up to the team" whether he stays next year. Strong speculation suggests Charles Leclerc has already been signed up until 2020.
In turn, the Swiss newspaper Blick reports that Raikkonen could return to Sauber, where 17 years ago he started his career.
But Ferrari insider Leo Turrini thinks Raikkonen should stay.
"We have Ferrari's best duo for over 25 years," he told Sky Italia. "We also have a car that is still developing and a team that works brilliantly together."
Sebastian Vettel is even leading the world championship, but not counting any chickens in his battle with Mercedes' Lewis Hamilton.
"Lewis is strong," Vettel told Bild newspaper.
"And we can't completely forget Red Bull. What matters to me is that we are constantly developing, and we are."
So when asked if 2018 will finally be his year to add a fifth title to his tally and his first wearing red, the German answered: "I don't know. It's too early to predict that.
"But I don't think we should overestimate anything just because we won on a supposed Mercedes route," Vettel said, referring to Silverstone.
"It would be different if we were a second ahead of the others but we are not. It will take a while before the job is done."
Webber: F1 losing its exclusivity
Mark Webber might be right – NASCAR and IndyCar are big on social media and driver access and they are going right down the tubes while F1 is booming
Ex-Formula 1 star Mark Webber controversially believes fans have too much access to the paddock and the stars at the highest level of the sport.
Speaking to motorsport.com, the former Minardi, Jaguar and Red Bull contender rebuked the longstanding notion that F1 is too closed off to the general public. It was a response to Fernando Alonso's recent debrief of his World Endurance Championship stint in which he said the access fans have to that discipline would cause Formula 1 drivers to "hide even more."
Webber took it a step further, stating that the stars of Formula 1 need to be seen as exclusive and on a pedestal — even on social media.
"You've got to be very careful because the drivers still need to be heroes and something that's still a little bit hard to touch and feel," Webber told the website. "We might have gone a bit too far with that in terms of access and social media. We've got to be careful we don't trivialize their profession.
"Roger Federer is not doing any interviews before Wimbledon. Access has absolutely got to be kept an eye on."
Speaking at the Goodwood Festival, the former open-wheel and sports car contender said Formula 1 could stand to learn something from the picnic and family-friendly atmosphere of the famed tennis event.
It's worth noting that Liberty Media has made several decisions to reverse the long-standing policies held by the previous ownership group that attempted to suppress social media.
Sainz Jr: At Renault every aspect can be improved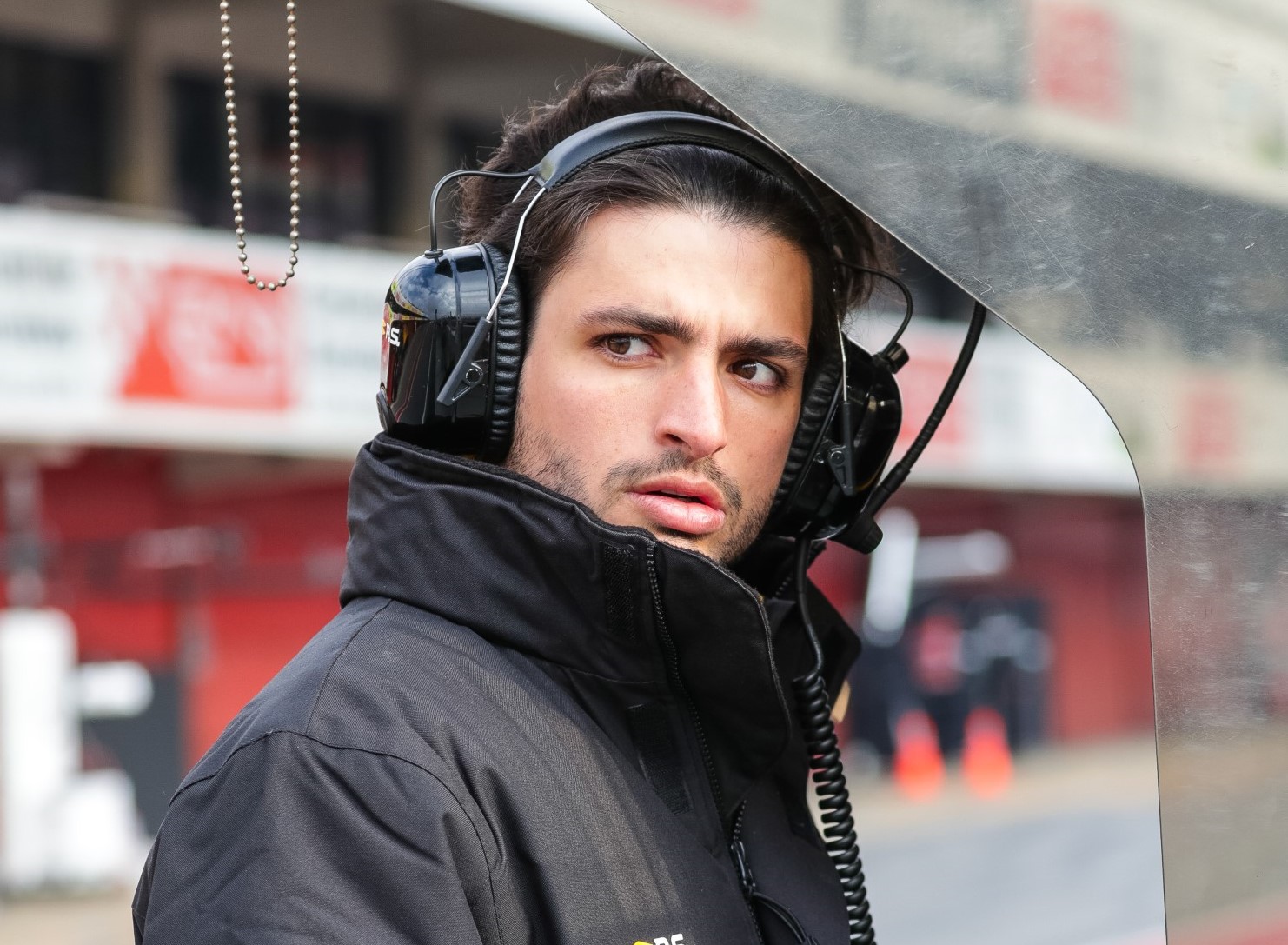 Carlos Sainz Jr.
As a works team, Renault lags behind Ferrari and Mercedes in the pecking order, a fact that should come as no big surprise because their on-loan driver Carlos Sainz revealed that the French team can improve their package in just about every aspect.
In Austria, neither Sainz or Nico Hulkenberg scored points, while at power-hungry Silverstone the German finished the race in eighth while teammate Sainz suffered a DNF thanks to a shunt during the race with the Haas of Romain Grosjean.
Ten rounds into the 2018 F1 world championship, Renault lie fourth in the standings, but notably Ferrari customer team Haas outscored them by 32 points to 14 in the three races on back-to-back weekends.
Haas has not been helped by the fact that their driver Romain Grosjean is going through a wayward patch with a very handy car that has cost the American team big points this season, had he brought it home as his teammate Kevin Magnussen has done they could be ahead of Renault at this stage.
Speaking after the triple-header, in which Renault's power units were left wanting, Sainz reflected, "Haas has been a surprise, but the target of Renault is moving that tiny bit more ahead, to that Red Bull and Ferrari. Ultimately the top three are still actually our target, in a way."
Asked where improvements can be made, Sainz explained, "On the car side, every single aspect can be improved. I cannot point to one that cannot be improved at the moment in this team. And I say that as a positive, not as a critic."
"I think it's constructive to say that this team, if we want to be world champions again, has to improve in every single aspect. In some more than others, for sure, but in every single aspect. I meet the people in the factory and I see very clever people that are perfectly capable of managing that."
"But still, I think this team is prepared to be fourth in the championship. We still have a lot of upgrades to come. This is the good thing about being a big team. And I'm convinced we can bounce back," insisted the 23-year-old.
Ahead of the German Grand Prix, Sainz (28 points) and Hulkenberg (42 points) will be boosted by aero upgrades as they target remaining fourth in the constructors' championship, where they currently lie with a 19 points lead over Haas.
Sainz is on loan to Renault from Red Bull and is likely to remain with the French outfit beyond this season, as it is increasingly likely that Daniel Ricciardo will extend with the Bulls, while the Spaniard will be angling to bank a bigger paycheck for his efforts with a proper contract with the French outfit. Grandprix247