Latest F1 news in brief – Monday
Aldo Costa is stepping away at Mercedes, but while he is still there his car is still the best

Mercedes still favorite for title – Briatore

Father no longer Red Bull scout – Verstappen
Tost defends Honda before Red Bull move
Max Verstappen excited to return to Hockenheimring
Mallya 'tired' of doubts over Force India's future
Vettel: I cook, I do the school run, I go shopping, I take the bus
When you have the slowest car on the grid there is only one way you can go
How Sauber transformed itself into the most-improved team
Mercedes still favorite for title – Briatore
(GMM) Flavio Briatore thinks Mercedes is still the favorite for the 2018 world championship.
Ferrari's Sebastian Vettel has taken an 8 point lead in the drivers' standings, but former Renault boss Briatore thinks there is more to it than that.
"Ferrari only gained the upper hand because Mercedes was unlucky for two races," he told Radio Capital.
"Ferrari has a chance to win, but only if Lewis Hamilton makes mistakes," he added.
The flamboyant Italian also thinks Hamilton has the upper hand for another reason.
"Hamilton is just stronger than Vettel," said Briatore. "Sebastian has to fight a lot harder to keep his car under control. Lewis has found his rhythm in his car so that makes it easier for him."
As for what Ferrari needs to do next, Briatore has some advice.
"They should take Kimi out of the cockpit and give it to Leclerc. Otherwise they'll never win the constructors' trophy again. They have to take that risk," he said.
Father no longer Red Bull scout – Verstappen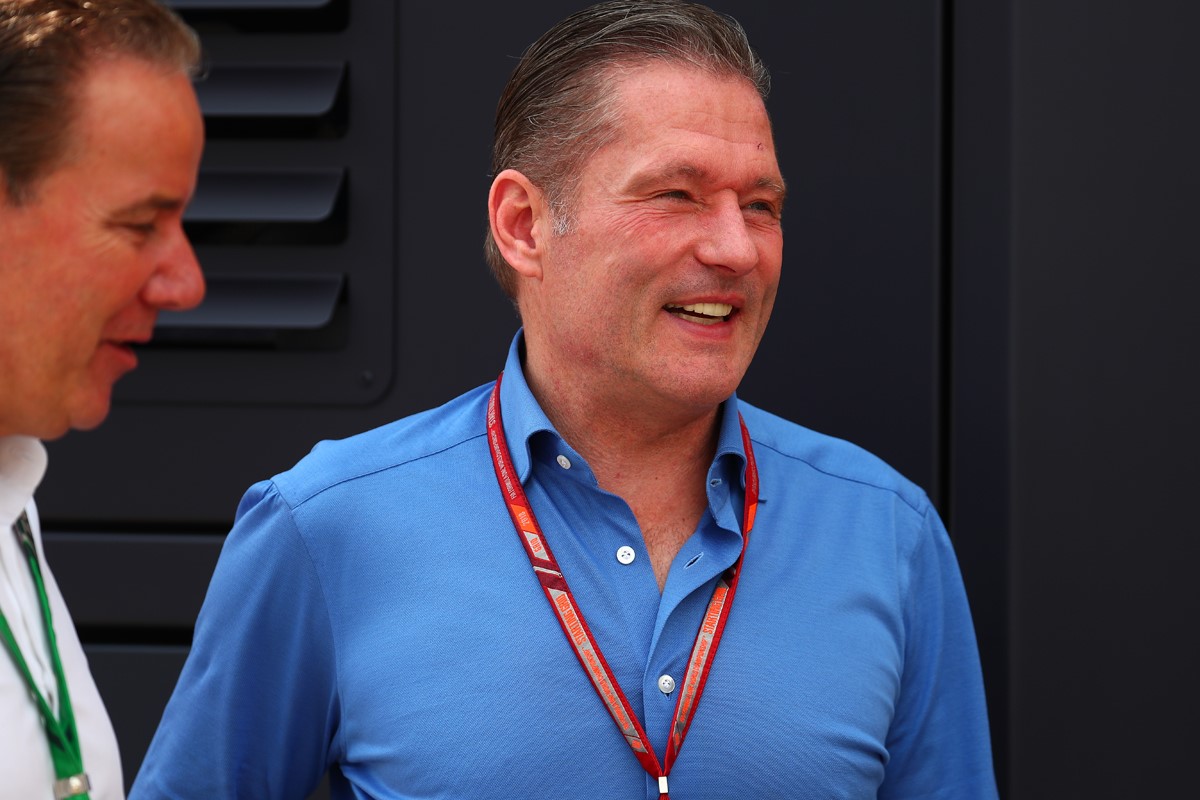 Jos Verstappen
(GMM) Max Verstappen says his father Jos no longer works with young Red Bull drivers.
Over a year ago, former F1 driver Jos Verstappen started working with the energy drink company to identify and groom young talent in junior categories like karting and F3.
But when asked by Austria's Laola1 if his father is still a Red Bull scout, Max answered: "No, not so much anymore.
"He did it last year because he was working with a Dutch guy, but he is no longer in the Red Bull junior team.
"Maybe he will do it again but my father also has his family and not so much time to go to other races," Verstappen added.
Tost defends Honda before Red Bull move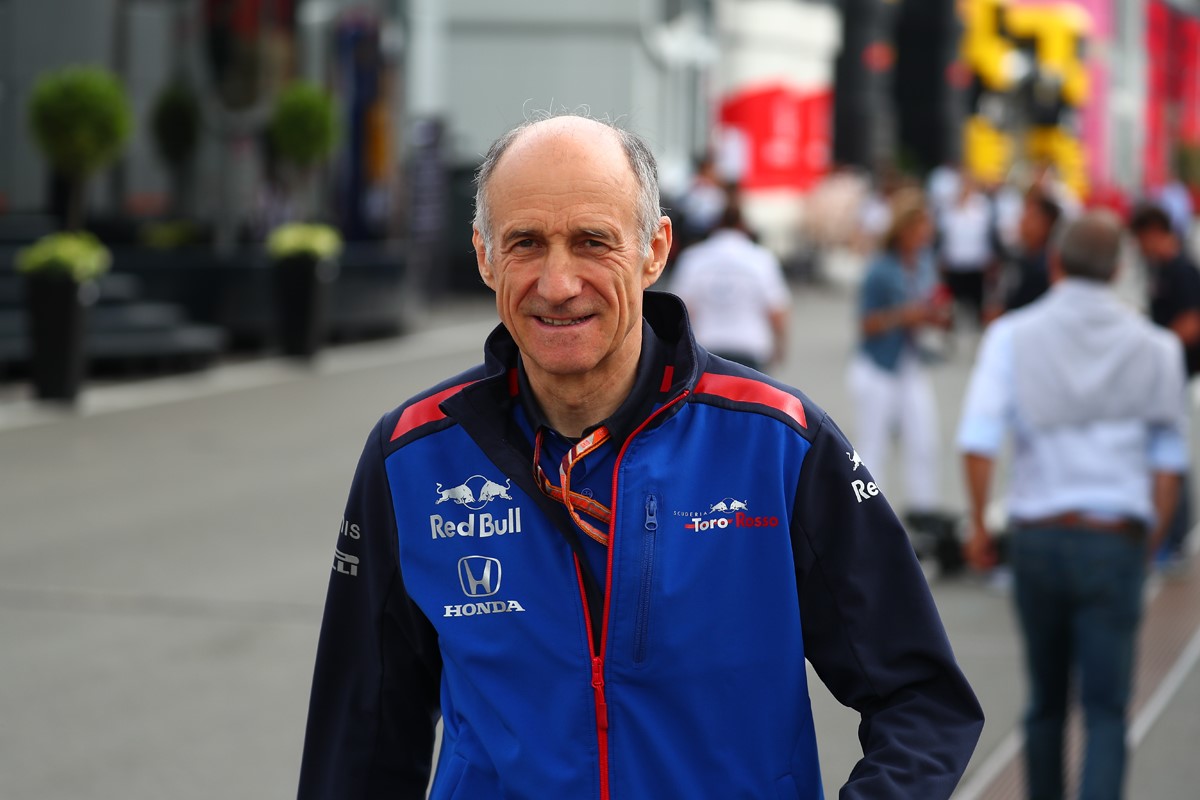 Franz Tost believes in Honda
(GMM) Franz Tost has defended Honda amid concerns the Japanese manufacturer is not up to the task of powering the senior Red Bull team from 2019.
Tost is the team boss at Toro Rosso, the second Red Bull owned team that started using Honda power this year.
He told ORF: "I've never had problems with Honda.
"I don't know what McLaren's experience was, but the engines are not as bad as we heard.
"The engine is good enough and we are working with them to improve it," the Austrian added.
Red Bull driver Max Verstappen also said he is not concerned Red Bull is making a bad move by dropping Renault.
"There's still half a year and Honda will work hard in that time," he said.
"It's better if there are problems now than next year, but I think they've taken big performance steps. They are not slower than Renault anymore."
Verstappen also said full works status for Red Bull will be a big help.
"Normally that's always better, yes," he said.
"You can get an update at every race. At Renault everything went to the factory team first and only one or two races later we got something. It's a pity, but understandable."
Max Verstappen excited to return to Hockenheimring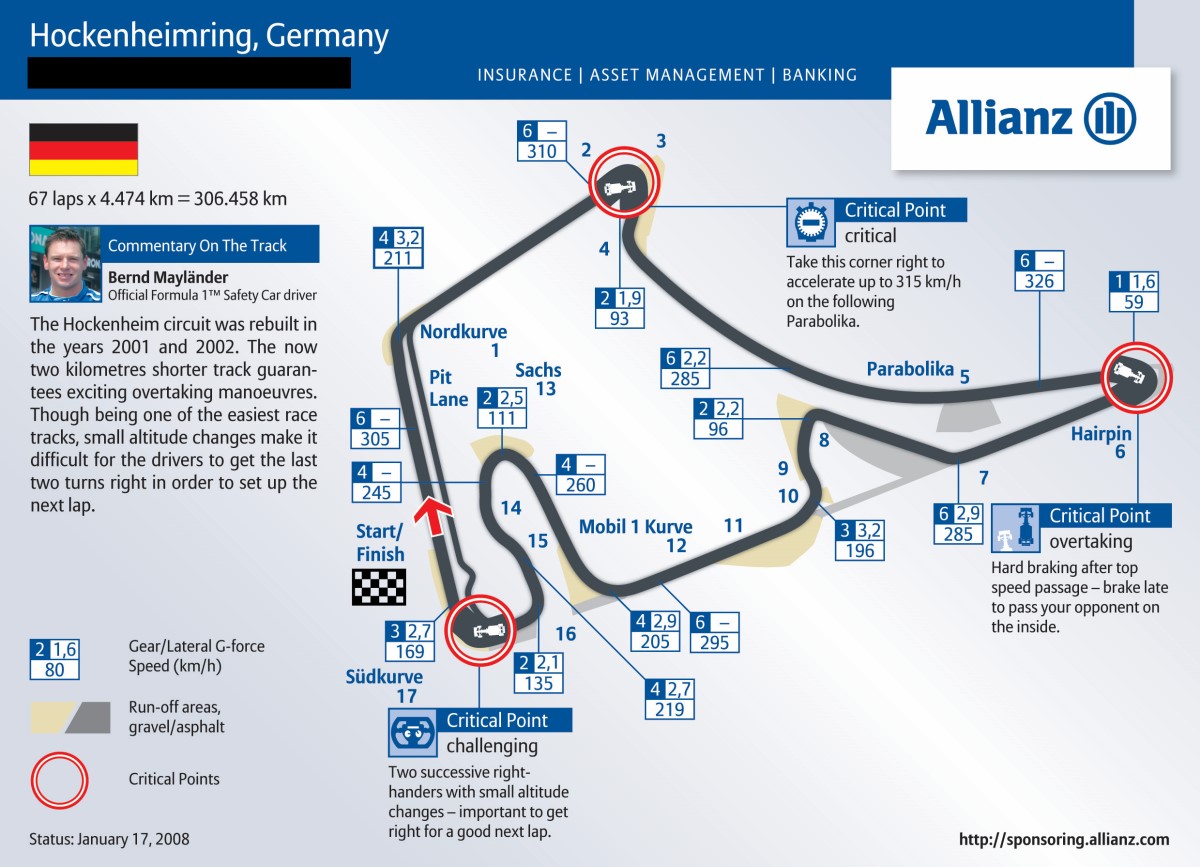 Hockenheim
Aston Martin Red Bull Racing's Max Verstappen is looking forward to returning to the Hockenheimring for the German Grand Prix after it was excluded from the calendar last year.
Verstappen has only raced at the circuit once in his Formula 1 career back in 2016, but he and team-mate Daniel Ricciardo both occupied the podium after the race, with Verstappen coming third to Ricciardo's second.
Hockenheim is one of the most historic circuits on the calendar and Verstappen states that the with its challenging corners, it's also a highly enjoyable track for the drivers. This, coupled with the likelihood of a strong Dutch contingent of fans in attendance, makes it an exciting prospect for Verstappen.
"The German Grand Prix is back on the calendar and I'm looking forward to it," he commented. "I'm sure quite a few Dutch fans will also come over and visit the track to support me. At the last German Grand Prix we had a double podium, so that is of course a good memory.
"Hockenheim is a historic track with some interesting corners, especially in the last sector where you can try different lines, so that's enjoyable. I'm looking forward to the whole weekend and to experience it again.
"Also, I think for Germany to have a Grand Prix is very important as there are so many motorsport fans living there. So, I'm happy to go back."
Mallya 'tired' of doubts over Force India's future
Vijay Mallya
Vijay Mallya says he is "tired" of recurring doubts about Force India's future in Formula 1 amid suggestions the team could be sold, instead feeling proud of the team's achievements given its relative size and budget.
Force India has finished fourth in the constructors' championship for each of the past two years despite having one of the smallest budgets in F1, but has been linked with a possible sale due to uncertainty about its financial situation.
Mallya stressed over the British Grand Prix weekend that a sale of the team was unlikely, and explained how he was weary of doubts about the team given it continues to deliver on-track.
"If you go back to all the media reports that were in early 2017, the media said that we took the 2016 car to Barcelona to test because we did not have the money to get the 2017 car ready – yet we finished fourth in the world championship," Mallya said.
"So I'm getting a little tired of hearing all of this. We show our performance. Our financial situation has always been tight, as every independent team. We have limited resources. We made the best use of those limited resources, and that is why we are able to punch above our weight.
"Has the [financial] position significantly improved? I would say that position is what it always was at this time of the year. We completed our 200th grand prix in Austria despite a lot of media speculation in the past that we were going to go bust.
"But in 10 years, we have completed 200 grands prix as Force India, and I'm pretty proud of that."
One of the most frequent rumors through 2018 has concerned a possible takeover of Force India by a British firm called Rich Energy, with its founder, William Storey, claiming an offer had been accepted back in June.
Figures from Force India had been quick to dismiss the reports before Mallya finally addressed them upon his appearance in the paddock at the British Grand Prix last weekend.
Asked why he did not seek a cease and desist order against Rich Energy if there was no deal taking place, Mallya – who is fighting extradition to India over financial irregularities – joked: "Don't I have enough legal cases to take care of? You want me to get involved in one more?!"
"At the end of the day, you get to the point in life where you need to decide what you respond to and what you just let go by," he added.
"I'm at a point where over the last two or three years, I have enough meetings with lawyers and enough legal paperwork to read.
"I have no appetite to add to that."
Vettel: I cook, I do the school run, I go shopping, I take the bus
Vettel with Hanna. Vettel is a real family man
Ferrari driver Sebastian Vettel is intensely private when not spending weekends in the high-powered spotlight of Formula 1, in a wide-ranging interview with The Guardian the four times Formula 1 World Champion opens up as he has seldom done this year.
Helped by his most recent victory at the British Grand Prix, his second at Silverstone, Vettel leads the championship standings by eight points after ten rounds from arch-rival Lewis Hamilton and is relishing the ups-and-downs of a most unpredictable contest that has unfolded this season
Vettel said, "It is something you want, you want to be in a close rivalry. You want to be in a position so you can fight for victory, that is the ultimate satisfaction, of course, it is more intense when it is closer."
His Formula 1 record is stellar with four world titles and 51 victories in 216 grand prix starts. He made his debut at the 2007 United States Grand Prix (aged 19 years) and is now tied with Prost in third on the most F1 wins list. He has started from pole 54 occasions which he turned into podiums on 105 occasions.
Now at 31-years of age Vettel knows little other than a life mixed with the inevitable glare of Formula 1 and the self-imposed exile of his private life, "Obviously F1 is a big part of my life but it is not the most important thing. It is not who I am, it is what I do. They are linked but it is important there is a lot of time where it doesn't define who I am."
"I don't feel special because of what I do for a job. It is part of me, my identity but it would be the wrong answer if I asked myself: 'Who are you?' and I said: 'I am an F1 driver.' I am a lot of other things as well. It doesn't define me as a person."
Vettel lives in Switzerland with Hanna Prater with whom he has two daughters, Emilie (4) and Matilda (3) who are seldom at the races and when they do attend they avoid the paddock and sit in the stands.
"I am happy to do things that people think are boring but for me they are not, being at home, mowing the lawn. I cook, not so good, but from time to time. I do the school run, I go shopping, I take the metro and the bus."
"I am sportsman, I am not celebrity. So when I go somewhere and somebody recognizes me I think they are interested in sport and not in how I do my hair, or which shoes I am wearing or that bollocks."
"People would be surprised. They have the image that drivers under the helmet are all 'Arggh'. You have to be calm in the way you drive because it takes all your concentration. But of course I am excited at times and feel the adrenalin."
"I think it's just normal to be normal," concluded the German with a smile on his face, targeting his fifth world title this year – his first with Ferrari.
When you have the slowest car on the grid there is only one way you can go
Paddy Lowe designed worst car on F1 grid
Much was expected of Paddy Lowe when he joined Williams from Mercedes in March last year, triggering talk of a renaissance at Grove, however, the first car built under his watch has been hopeless and has sunk the team to the lowest level in its illustrious history.
If Lowe survives in his post he has to fix the costly blunder rather quickly as the team is facing a departing title sponsor as well some very frustrated pay drivers who are already looking elsewhere for alternatives.
Nevertheless, Lowe believes he and his team have what it takes to turn the tide, "I have some really great people around me. There are some reinforcements needed, but we have the core of a really great team, so I think we're in a position to start turning in the right direction."
To start with they have to figure out why their car is a brick, described by team chief Claire Williams as "evil" to drive, a potentially dangerous one too as their drivers Lance Stroll and Sergey Sirotkin will testify. Without a solution to the fundamental problems, they risk compromising next year's car too.
Lowe admits they were stumped by a never before seen aero phenomenon and acknowledged, "Many of the problems of this year's car are simply exaggerations of those we had last year."
"The degree of instability of our car has been very extreme this year. Last year's car was not great in terms of stability, but that feature has become even worse on this year's car."
"You have to go right into the heart of what you are doing and some core science of how you are generating performance," explained Lowe who now has the spotlight firmly on him as he engineers a solution to lift Williams from the doldrums.
How Sauber transformed itself into the most-improved team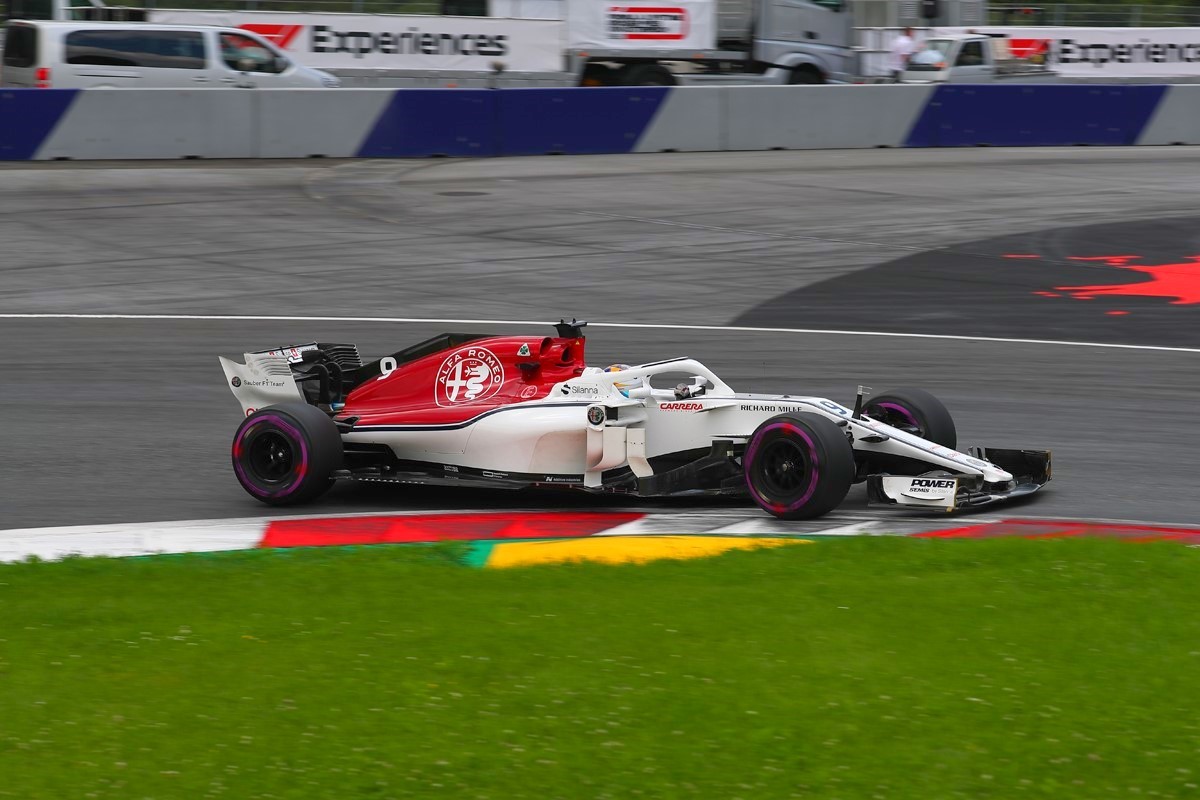 Marcus Ericsson in the #9 Sauber
WHICH is the most-improved team of F1 2018 so far?
Up the front, there's most certainly a strong case that it's championship leaders Ferrari. Then at the head of the midfield there's Renault and Haas, both of whom have already scored more points this season than they managed last. McLaren, despite falling well short of their own expectations, fall into that category too.
But what about the other team whose points haul for 2018 already exceeds 2017 — Sauber? In fact, the unfancied Swiss team's return of 16 points after 10 races is their best for three years.
Had it not been for a blunder at Charles Leclerc's pit stop when running in the points at last week's British GP, the team would almost certainly have left Silverstone ahead of eighth-placed Toro Rosso in the constructors' standings, the team whose Honda engine Sauber has originally intended to use themselves in 2018.
The decision to rip up that plan and instead stick with long-time suppliers Ferrari in a beefed-up deal was one of the first taken by Frederic Vasseur when the experienced Frenchman joined Sauber as their new team boss in wake of last year's British GP.
Twelve months on the picture on-track is very different. So what exactly has changed?
"We tried to reorganize every single department and have improved in every single area," Vasseur explained in a Sky Sports interview at Silverstone. "We improved step-by-step and we still have a long way to go but on the other hand, step by step we are coming back.
"It's always the best way to get everyone motivated and give more than the maximum. The feeling is a great one because everyone is pushing in the same direction. It's like a spiral; as soon as you are getting results you are getting more motivation and expectation to continue on the same way."
Vasseur believes part of that motivational boost has been directly achieved by the team's return to engine parity with the field this year after running Ferrari's 2016 unit last year.
"It's a huge step forward," he admitted. "It's a step forward on track on the engine but also a step forward in the mentality because we don't want to be considered a team using an engine of the year before.
"In terms of motivation again, it's important that we have the engine of the year. I think it was the main step forward but there then is not just one area that we haven't improved a lot."
In addition to steps on aerodynamic developing back at the factory and operations at the racetrack, Vasseur says Sauber's focus on improvement has gone into every detail
"We pushed like hell over the winter for the crew to improve on the pit stops," said Vasseur, speaking before the setback of last Sunday but after the team clocking the fastest individual pit stop at three of the previous four races.
"If you are doing 3.3s or 2.3s it's one second [difference] on 60 laps. Okay, sometimes you can decide for one position, but at the end of the day they did a lot and it's paying off together," he added.
HOW GOOD IS CHARLES LECLERC?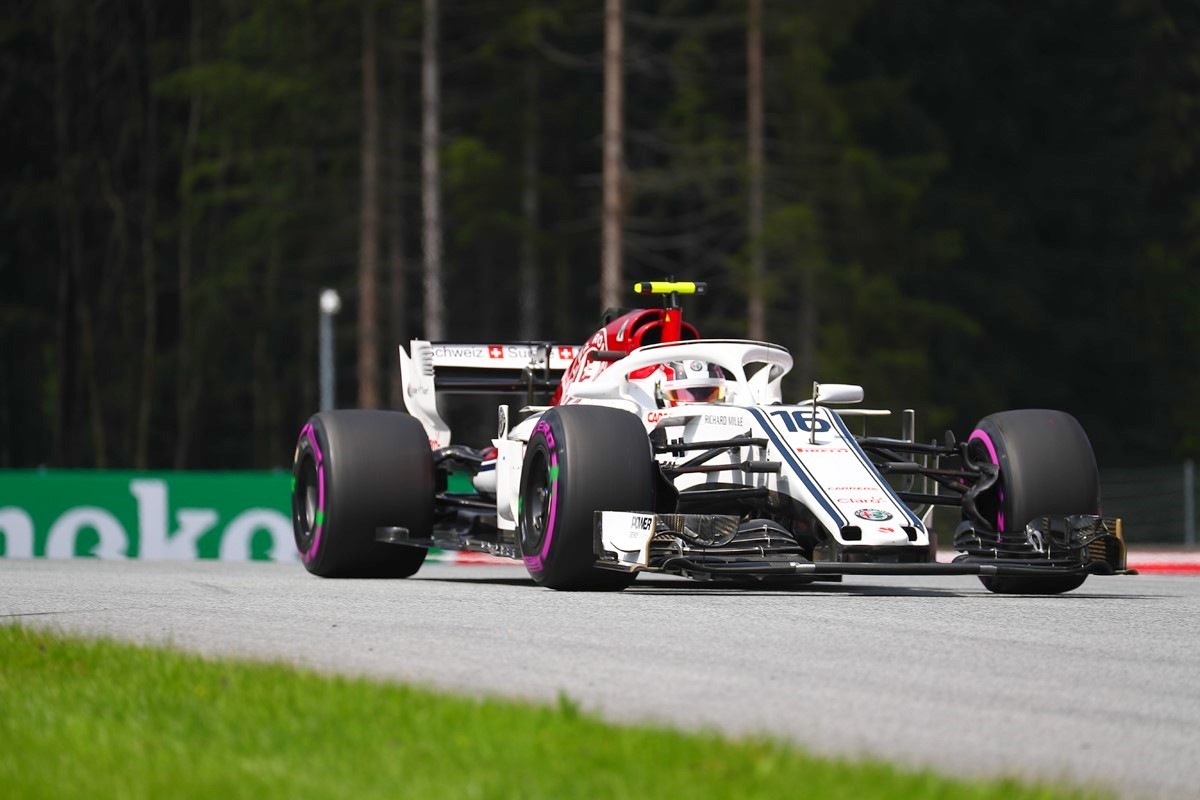 Charles Leclerc in the #16 Sauber
Aside from the brief four-year window at the end of the last decade when BMW turned Sauber into a full-fat works operation that finished second in the Constructors' Championship, the Swiss team's status on the F1 grid has mostly reflected one of perennial midfielders.
The team's calling card has instead often been their young drivers. Kimi Raikkonen, Sebastian Vettel, Robert Kubica and Sergio Perez all began their careers at Hinwil and now, not even half a season in to his F1 career, it's Leclerc who is beginning to make big waves.
Last year's runaway F2 champion, and Ferrari academy driver, endured a few stumbles early on in the initial flyaway rounds — "he made some small mistakes in the approach and the management of the weekend," reflects Vasseur — but in recent months has consistently outpaced more experienced teammate Marcus Ericsson and Silverstone would have been the 20-year-old's fourth consecutive points finish.
"Step-by-step he corrected the different topics and now he's doing a perfect job," says his team boss.
Vasseur knows more than both about the development of young drivers, having been central to the running and success of the ASM and ART junior teams for the best part of three decades. Lewis Hamilton and Nico Rosberg both won pre-F1 titles under the Frenchman's tutelage.
And while naturally reluctant to compare drivers from one generation, and one series, to another, Vasseur is clearly impressed with what he's seeing from Leclerc.
"He has the speed and his mentality is fantastic," said the Frenchman. "He is charismatic, which is a huge asset for the team because he is also pushing and able to build up the motivation around him."
The Monegasque is clearly also building momentum, so much so that an immediate promotion by Ferrari to the seat alongside Sebastian Vettel for 2019 is one of the paddock's hottest rumors.
So, if it hasn't already arrived, is Vasseur expecting a call from Maranello any time soon?
"So far it's not on the table, it's not a discussion we've had," he says. "We are discussing [with Ferrari], but not about this. Perhaps one day it will arrive, but so far I want to be focused on the current championship.
"I'm pushing Charles to be focused on the next race because he will judged not only by you or by Maurizio [Arrivabene] or someone else, but on the last race. You are always judged on the last event and the last performance."
WHERE NEXT FOR SAUBER?
While Leclerc's stay at the team may ultimately prove to be a fleeting one, Vasseur can certainly afford to plan for the longer term.
"I have personal ambition to towards the company, to be able to attract good guys, good sponsors," he explained. "We have the feeling that it's improving and we are more and more attractive. Not only with the mechanics or the engineers, but sponsors and media."
Whether moving from the back to the midfield, or from the midfield to the front, Vasseur is aware progress is often piecemeal in Formula 1 — as his former employers, Renault, are currently experiencing.
"In the short term or midterm view it's quite unrealistic to imagine we could fight with the top teams," he said. "It's not a matter of ambition, it's not a matter of budget, it's just a matter of having to be realistic. They have capitalized in the last seasons on investment, on recruitment and to catch them for everyone it would take time.
"The best example is Renault. They have a decent budget, huge structure and they are engine suppliers and to come back to P4 is realistic, but then the next step …
"First we have to be midfield, to be able to fight with these kind of teams, and then we'll see later on."
It's a quest for more solid competitiveness that is certainly benefiting from the enhanced nature of Sauber's relationship with Ferrari, which has seen Alfa Romeo come aboard as technical partners this year. Sky Sports