Season 4 ends disappointing for MS&AD Andretti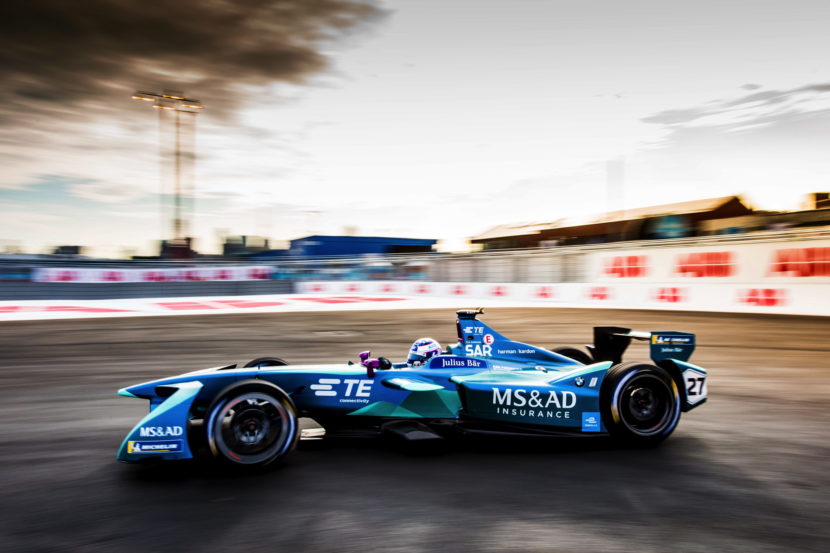 Stephane Sarrazin. The end of MS&AD's Formula E nightmare endeavor
The last two races of the 2018 Formula E season ended this weekend in New York City. Unfortunately, this has not been a great season for the MS&AD Andretti Formula E Team who once again misses out on points. Stephane Sarrazin (FRA) finished Sunday's race in twelfth place having finished in the same position on Saturday. BMW works driver Antonio Felix da Costa (POR) crossed the finish line in eleventh and 15th. On Sunday, after a strong pursuit had moved him up into the points, a penalty awarded for causing a collision saw him pushed down the field.
This was the last season for the MS&AD Andretti team who starting with Season 5 in Saudi Arabia on December 15th will be merging with BMW Motorsport. With the introduction of the new more powerful and efficient Gen2 car, BMW will enter the race series as a works team.
BMW is expected to unveil more details about their team and car in September.
Jens Marquardt (BMW Motorsport Director):
"Looking ahead to Season 5, a new era dawns for BMW and Formula E after the end of this season. Our preparations for entering the race series as a works team with the new Gen2 car are still in full swing. I am really looking forward to seeing our car in test drives in the coming months, and at its maiden race in December. As 'Official Vehicle Partner', BMW has partnered with Formula E since its inception, and has always believed in the success of the race series. Now we are taking the next step together."
Antonio Felix da Costa (#28 Andretti ATEC-003):
"Firstly, I would like to apologize to Luca Filippi. The accident in today's race was my fault. I took my foot off the accelerator very early to save energy and didn't bank on his attack. Looking back at the season, I have to say that we have learned a lot. From the BMW Motorsport perspective, that was definitely the main goal in preparation for the works entry for Season 5. We had a few races in which we were fast and could have finished much further up the field, but overall, we didn't have the full package for bringing home the results that, as a racing driver, I would like to have achieved."
Stephane Sarrazin (#27 Andretti ATEC-003):
"The races were long this weekend. Unfortunately, it wasn't quite enough for points. On the wet track on Sunday we saw that we are fast but our energy management isn't efficient enough to keep up with the best for the whole race distance."