Truex contract negotiations ongoing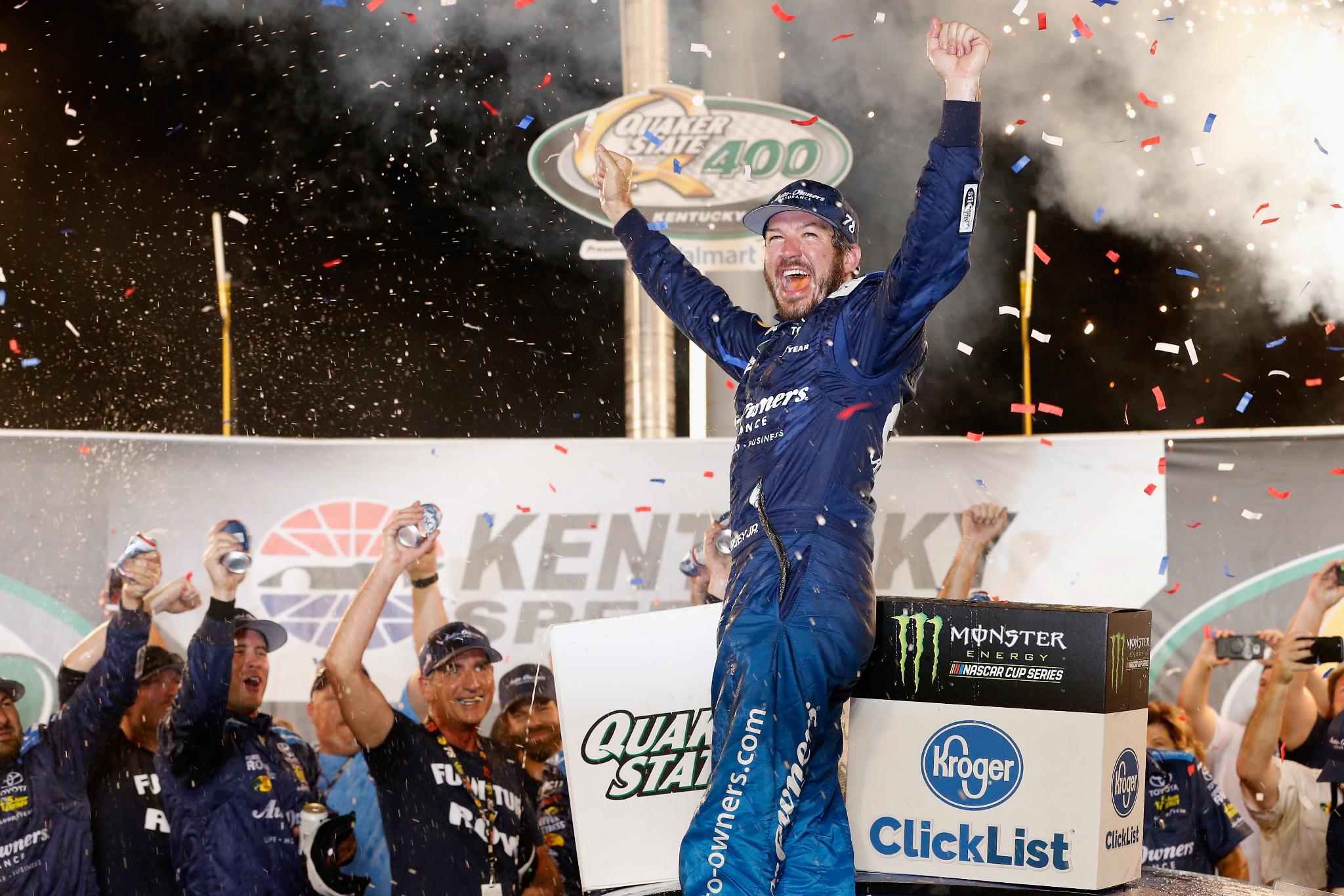 Truex Jr. winning in Kentucky
Martin Truex, Jr. met with the media Friday afternoon at Kentucky Speedway and was asked about his contract status:
Where are you on another contract extension with Furniture Row Racing and are you certain you'll be back with the team?
Truex: "No. Am I – I don't know. We've got some stuff to figure out for sure, but I don't plan on anything different, so just give the team some time to figure things out and we're all kind of trying to figure it out together, so hopefully we can make it happen."
What is there to work out since everything appears to be going well outwardly?
Truex: "Yeah, you know, just sponsorship commitments and all the stuff that goes along with that. Figuring out how much money we have to spend. When do we get it? How much are we getting? And where can we spend it and how can we spend it? So just trying to figure out all the details honestly. There's a lot of puzzle pieces to put together that we haven't finished yet and honesty we haven't really been in a big hurry to get it done, so in due time."