Mercedes-AMG locks out the top four: Gary Paffett wins at Zandvoort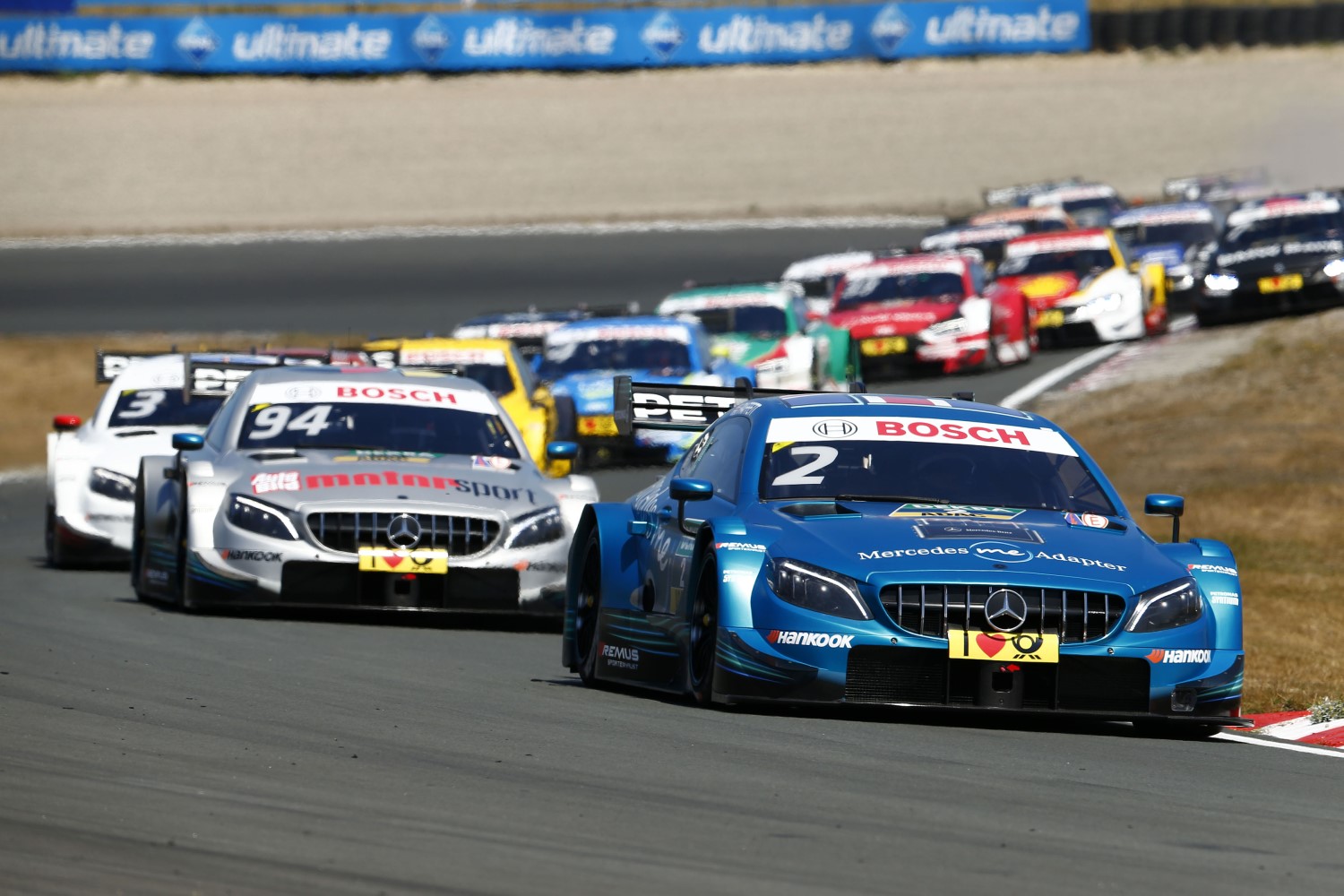 Paffett leads from the start
Gary Paffett will remember this race Saturday at Zandvoort for a long time to come: having started from pole position, the Mercedes-AMG driver won the ninth race of the season in The Netherlands and thus extended his lead in the DTM drivers' standings. For the Brit, it was the 23rd win in his 174th DTM race.
With his third win of the season, he is now also tied with Audi legend Mattias Ekstrom in the all-time statistics. Both are now in third place behind Bernd Schneider (43 wins) and Klaus Ludwig (37). But it was not just Paffett who had reason to be happy on the Dutch North Sea coast: with Paul Di Resta in second place, Lucas Auer in third and Pascal Wehrlein in fourth, Mercedes-AMG locked out the first four places in the dunes. Local hero Robin Frijns scored his best DTM result with his Audi RS 5 DTM. As the best-placed Audi driver, he finished fifth from Timo Glock, who was the fastest BMW driver in sixth place.
"We really have deserved this result," Gary Paffett enthused after the race. "I had a good start and was able to control everything. The pit stop was very good, too. Of course, scoring 28 points on one day is fantastic, but that is not necessarily something that can be expected again on Sunday. In the DTM, things are never easy."
That is something teammate Di Resta knows as well. Having started third, he took the checkered flag in second place and was happy with the result. "Being consistent is the key," said Di Resta, the only driver who managed to score points in every race so far. "At the end of the year is when it matters."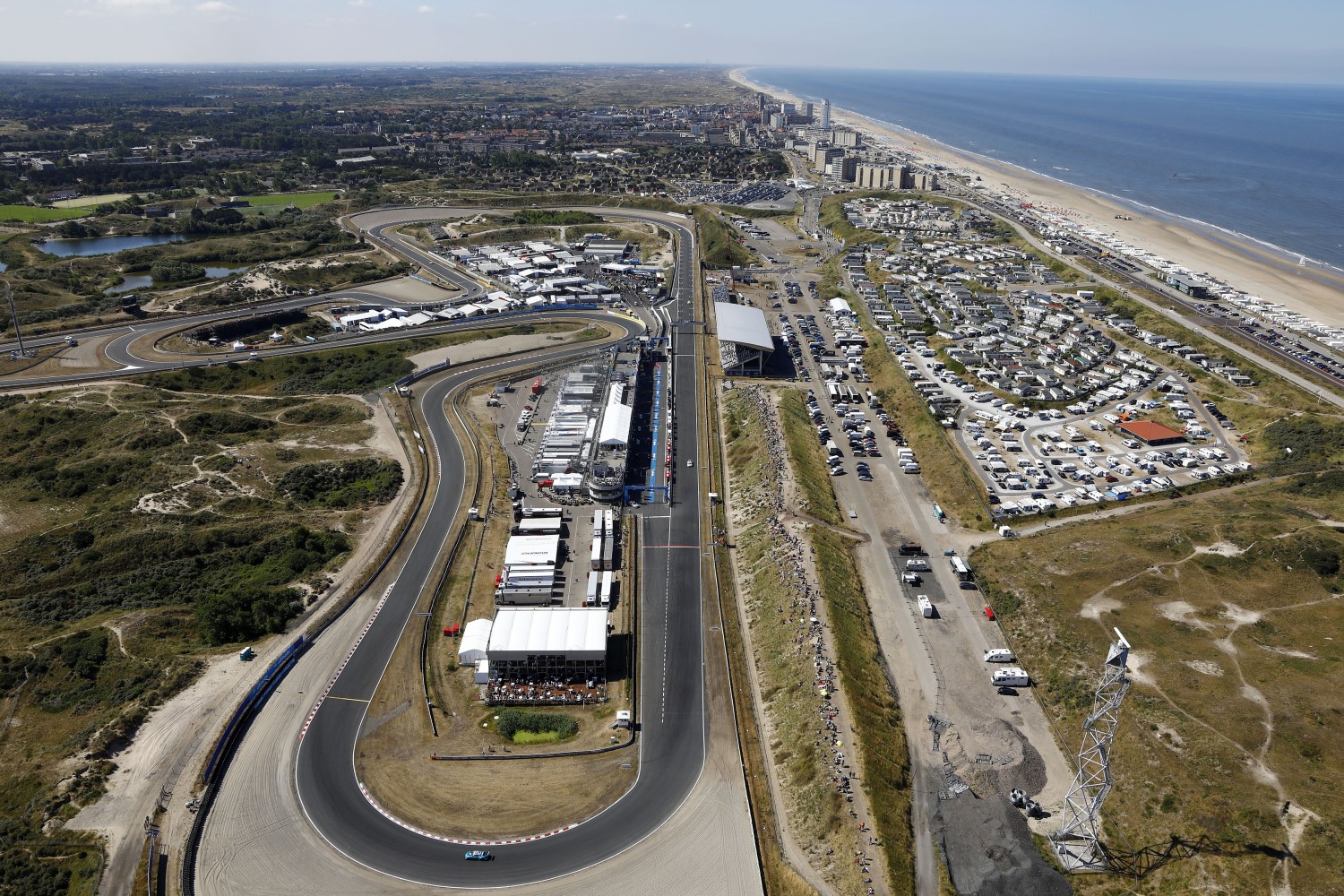 Zandvoort from the air
In the race, at the end was when it mattered as well. Much to the regret of Rene Rast. The defending champion had opted for an audacious pit stop strategy, stayed out very long but eventually was unrewarded. After an excursion by Nico Muller, the safety car was deployed. The lead Rast had established was gone. "Of course, that is frustrating," said Rast, for whom a top five result would have been feasible.
"We had the pace to be among the front runners. We will make another attempt tomorrow."
In the DTM drivers' standings, Paffett has extended his lead. At the halfway point of the season, the 2005 DTM champion is in first place with 127 points from Paul Di Resta (106), who managed to move up three places. Timo Glock finished sixth in the race and is third in the standings with 100 points prior to the race on Sunday.
The tenth DTM race of the season, the second at Zandvoort, will get underway as usual on Sunday at 13.00 hrs. The competition from Zandvoort will be streamed live at DTM.com/live and in the DTM apps for iOS and Android.