Speedway Motorsports, Inc. announces promotions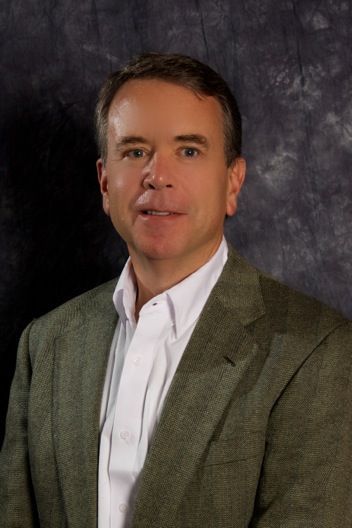 Gerry Horn
In a continued effort to recognize excellence across its motorsports entertainment properties, Speedway Motorsports, Inc. (NYSE: TRK) officials have announced the promotion of two long-time executives. Jessica Fickenscher has been promoted to senior vice president of special projects for Speedway Motorsports, and Gerry Horn has been named senior vice president and general manager of the Performance Racing Network (PRN).
"Speedway Motorsports' employees work hard every day to set the industry standard in providing unforgettable entertainment experiences for visitors from around the world," said Marcus Smith, president and CEO of Speedway Motorsports. "We are fortunate to have dedicated and experienced leaders like Jessica and Gerry positioning our company to be best-in-class. It is a privilege to recognize their hard work and efforts to put fans first. I know Jessica and Gerry will excel with their new responsibilities as we strive to exceed expectations for our fans and corporate partners."
A 19-year veteran of Speedway Motorsports, Fickenscher will continue to facilitate capital improvement and property development projects across all eight of Speedway Motorsports' premier NASCAR facilities, explore new fans first initiatives and supervise the company's relationship with food services partner Levy Restaurants.In addition, Fickenscher will oversee business and operations for Speedway Motorsports' subsidiary U.S. Legend Cars International, the world's largest producer of fun and affordable race cars, as well as INEX, the sanctioning body for U.S. Legend Car racing worldwide.
The promotion comes after Fickenscher served for seven years as vice president of special projects. She had previously worked as director of special projects from 2008-2011, director of client services from 2006-2008 and manager of client services from 2001-2006. From 1999 to 2001, Fickenscher worked as a sales coordinator for PRN.
Fickenscher graduated from Belmont Abbey College in 1998 with a degree in Sports Management and Business Administration.
As senior vice president and general manager of PRN, Horn will oversee all business operations including sales and marketing, affiliate relations and recruitment, and new business development for the Speedway Motorsports subsidiary which produces radio programming for over 700 stations worldwide.
Horn has been with PRN for more than 16 years, most recently in the role of senior vice president of sales. Previously, Horn served as vice president of sales from 2005 to 2016 after joining the network as director of sales in 2002.
From 1992 until 2000, Horn was the director of sponsorship for the Charlotte Hornets. Prior to that, he spent two years as a national sales executive for Telerep.
Horn earned a Bachelor of Arts degree from the University of Rhode Island in 1980 and completed his graduate studies in Communications and Advertising at the University of North Carolina at Chapel Hill in 1983.
Doug Rice will continue as president of the network, serving as the lead voice on PRN's 12 Speedway Motorsports Monster Energy Cup Series races and overseeing production of PRN's syndicated radio, digital and social media programming including "Fast Talk", "The O'Reilly Auto Parts Pit Reporters", "Garage Pass" and "zMAX Racing Country." Speedway Motorsports, Inc.