Latest F1 news in brief – Friday
Max Verstappen stuck with underpowered Red Bull

Verstappen laments Renault lack of power

Vandoorne has his hands all over boss's daughter
Button: Alonso must move on
Villeneuve: Williams is dead
Verstappen laments Renault lack of power
Although they still 'live' together, the Renault divorce from Red Bull is final allowing Max Verstappen to vent his frustration at having the best car on the grid plagued by an engine that does not do it justice.
Speaking to Dutch reporters after the British Grand Prix, from which he spun out after a brake failure, Verstappen said, "We have the strongest chassis of all. If we had Mercedes or Ferrari they would never see us again."
"We have too little speed on the straight. It's really a problem and since Ferrari and Mercedes made their engine upgrade, the gap has really increased," he added.
At power-hungry Silverstone the TAG-Heuer badged Renault power units bolted to the back of the Red Bulls were well off the pole-winning pace, Verstappen three-quarters of a second adrift with everything maxed-up for Q3.
Looking ahead, next up at Hockenheim will be much of the same predicts the Dutchman, "It's eight corners and long straights in between. You never know, we could have good results thanks to incidents and safety cars. It won't be easy."
"I think after that we can really compete strongly in Hungary, Singapore and Mexico. I think on average we lose six, seven-tenths because of the engine, but there are about four-tenths we can compensate for at some tracks."
"I see opportunities at these places where our car will be stronger," added Verstappen in the hope that at aero-friendly venues the RB14 has the chance to challenge their two main adversaries for victory as they have done this season in China, Monaco and Austria.
Vandoorne has his hands all over boss's daughter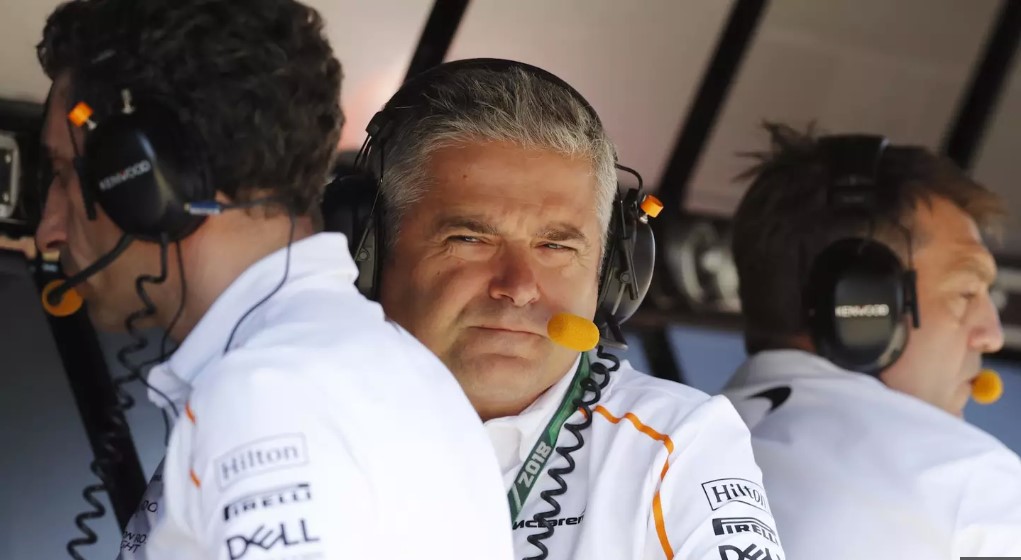 De Ferran keeps an eye on Vandoorne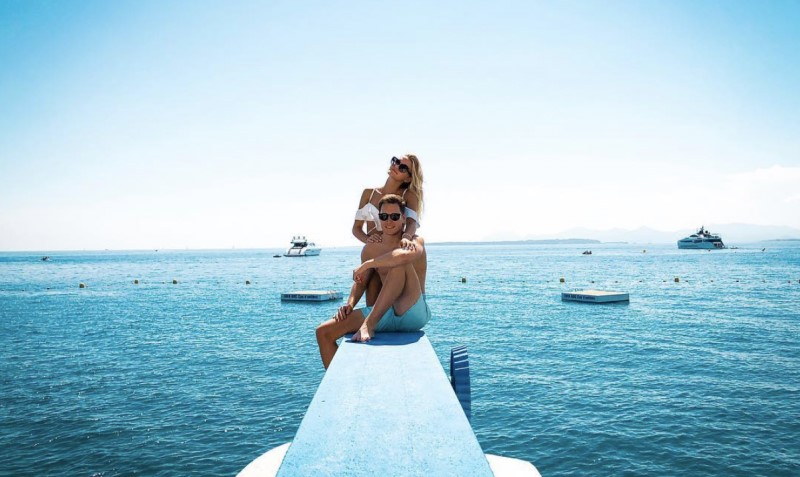 Stoffel Vandoorne may not be scoring on track, but off track he seems to be in victory lane and in love with blonde Miami beauty Anna de Ferran whose father Gil de Ferran has just been parachuted in to replace Eric Boullier in the sporting role at McLaren – in other words, he is now the Belgian driver's boss!
Vandoorne was quick to play down any suggestions of nepotism with regards to his drive in the team, and told Speedweek, "That does not change anything."
"Gil has been part of the team for a few races, and now he has taken on a different role, but as I said, that does not change much. We are very professional about separating one from the other and there's nothing more say."
The romance is said to have ignited around May this year when de Ferran senior began lurking around McLaren as a consultant brought in by team chief Zak Brown.
Earlier this month, Boullier's seat was still warm when De Ferran inherited it, whether Vandoorne and Anna knew each other before the former Indycar champion became involved with the team this year.
Indy 500 winner De Ferran was also appointed Fernando Alonso's Indianapolis 500 coach during his foray to the Brickyard last year with McLaren and Andretti Autosports.
As a de Ferran's daughter, she kept popping up at Stateside races and was a familiar figure in the paddock, She previously dated IndyCar driver Sage Karam.
Anna de Ferran (aka ADF) is a DJ and recording artist who influences the millennial generation through her infectious energy. She is half Brazilian, half English and currently resides in Miami, Florida while her parents are in nearby Ft. Lauderdale.
Button: Alonso must move on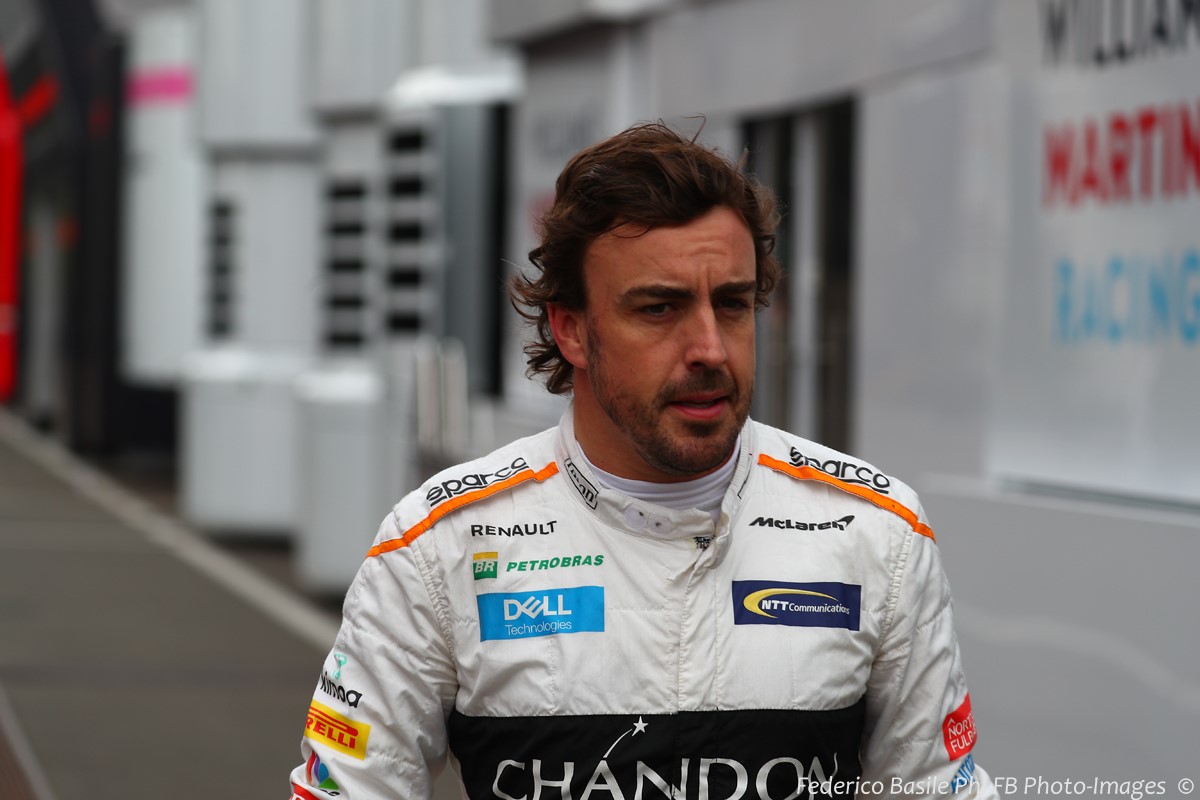 Alonso's great talent wasted in F1 for years where it's 99% car and 1% driver
Jenson Button believes that McLaren driver Fernando Alonso is enjoying racing in Formula 1 despite his team's lack of competitiveness this season, but his former teammate advises the Spaniard, whose frustration is mounting, to move on to other projects.
Reviewing the British Grand Prix weekend for Sky, the former McLaren driver said, "He's clearly still enjoying it, but as a double world champion, finishing ninth and being happy is not really something you want to get used to."
Alonso qualified 13th at Silverstone, two seconds slower than the top time in Q2 which is pretty much the gap between the orange cars and the pacesetters. He toiled hard all day to finish eighth.
His benchmark is teammate Stoffel Vandoorne with whom he is wiping the floor, the Belgian youngster has yet to out-qualify the Spaniard this year and is nowhere near the veteran in race mode.
Button doubts that Alonso's frustration can be contained unless McLaren show a huge improvement, "I don't know what he's going to do next year but I think they need a big turnaround and he has to have great belief in them to succeed next year, or he's going to go. I know how frustrated he is, I can hear it on the radio."
"He's got ambitions to win the Indy 500 and do the Triple Crown and for me, I feel that's a good option for him next year. From a drivers' point of view who's got experience of this, he's got to do something else," added Button who admitted he remained in Formula 1 a year too long.
The 2009 F1 World Champion is currently contesting the Japanese Super GT Series with Honda in tandem with a WEC campaign racing for SMP Racing.
Villeneuve: Williams is dead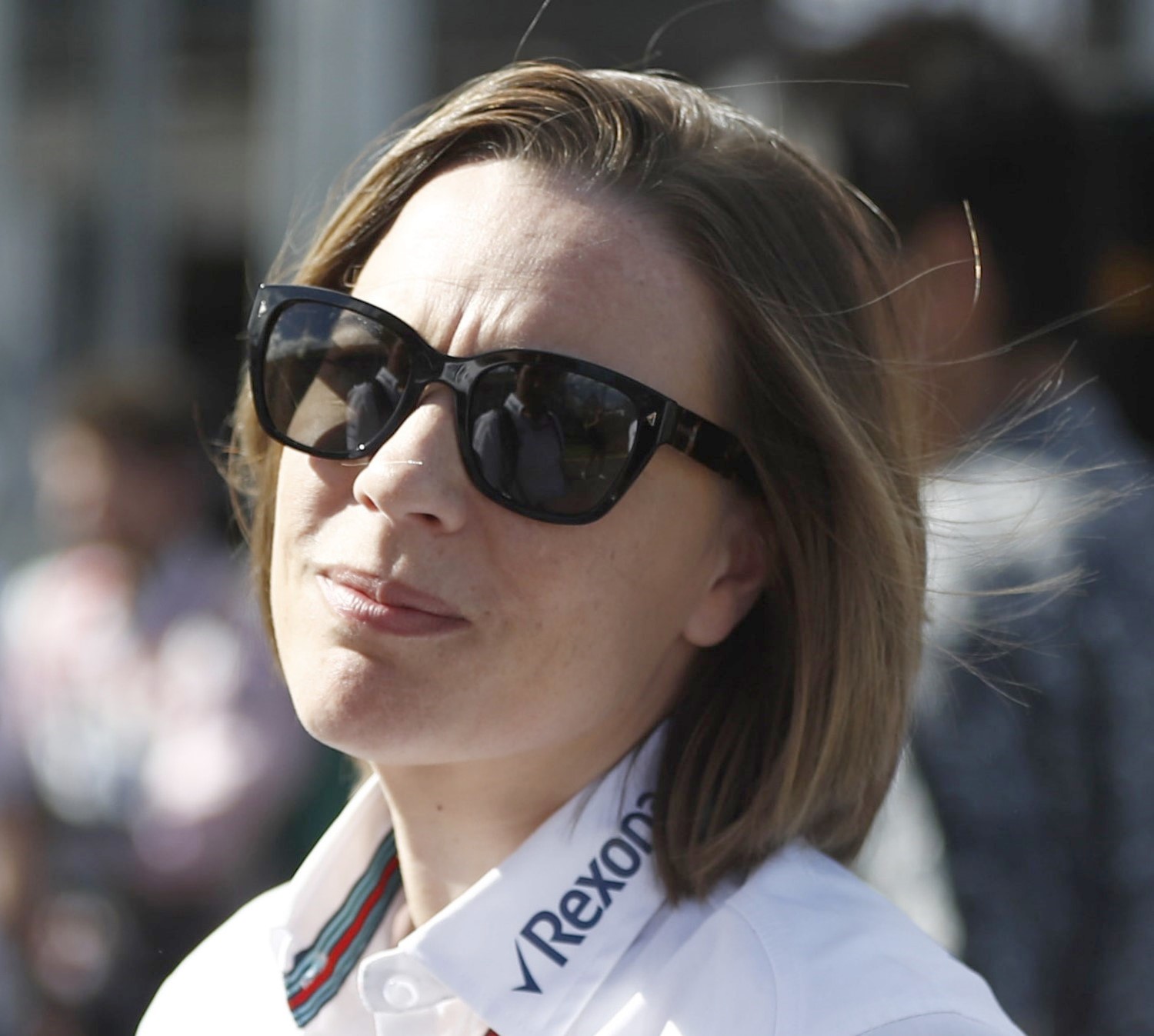 Claire Williams – in over her head?
Jacques Villeneuve does not believe his former team Williams will improve during the 2018 Formula 1 season and fears it is "dead".
Asked if he saw Williams improving this year, the team's 1997 world champion Villeneuve told Autosport: "No. The team is dead.
"There is no management. There was a choice back then [in 2013], you either put the heiress or the heir [in charge].
"And they put Claire instead of Jonathan [who runs Williams's heritage division].
"Big mistake. Obviously, just look where the team is at now."
"You have to admit that you're screwed," said Villeneuve, who left Williams a year after winning the title. "I don't know how it can recover. I just don't see it.
"If you have two drivers without experience, that won't help. Not in a team like this."