Clint Bowyer To Run Ned Jarrett Throwback Paint Job in Southern 500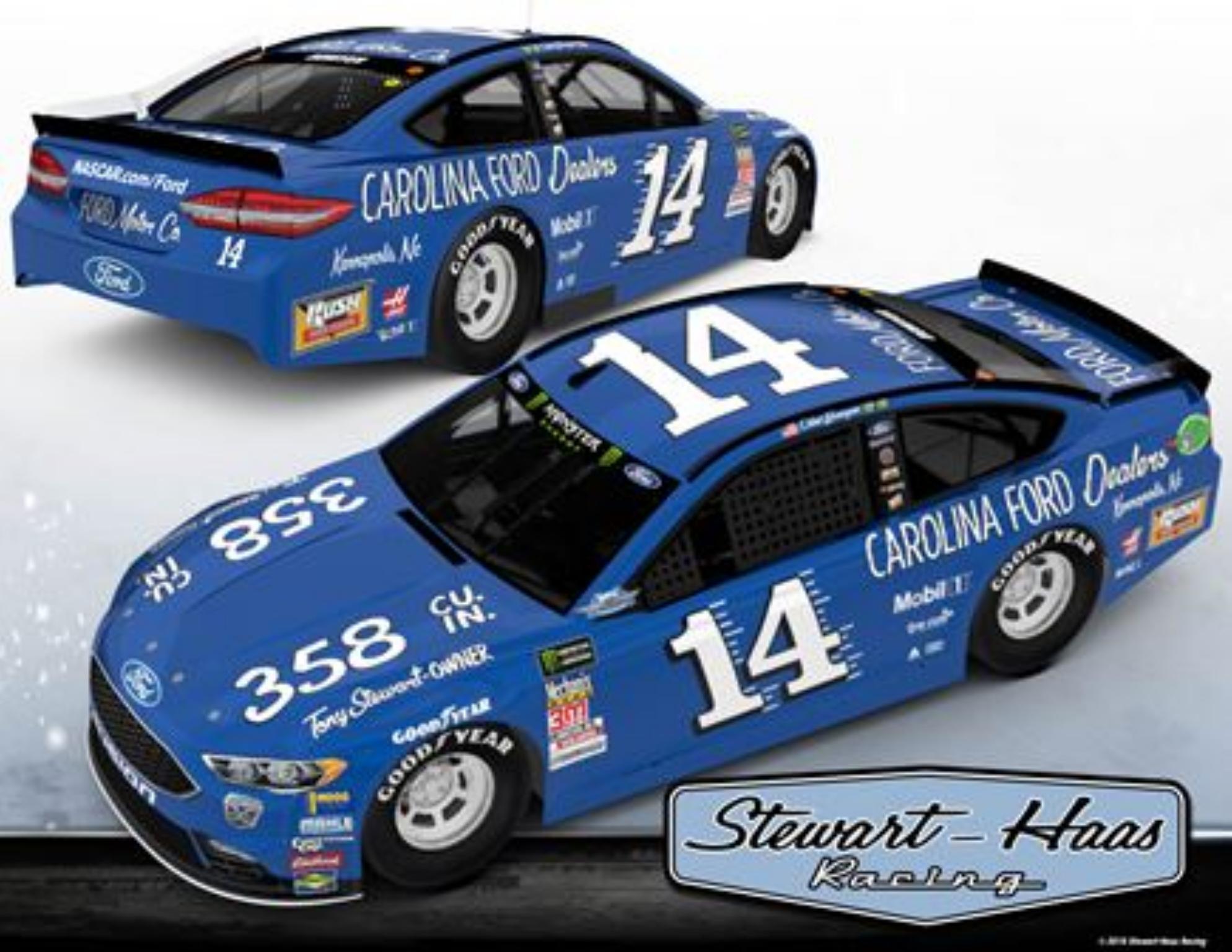 Clint Bowyer's No. 14 Ford will honor Ned Jarrett's 1965 Southern 500 Victory
Ned Jarrett amassed many special memories during his racing and broadcasting career in NASCAR, but few equal that hot afternoon on Sept. 6, 1965 when the 2011 NASCAR Hall of Fame inductee won the Southern 500 at Darlington (S.C.) Raceway by an astounding 14 laps.
It's appropriate that the No. 14 Ford of Clint Bowyer will celebrate Jarrett's emphatic victory 53 years later in the 69th running of the Southern 500 Sept. 2 at the 1.366-mile Darlington oval. The No. 14 Carolina Ford Dealers Ford Fusion from Stewart-Haas Racing (SHR) will mimic the design Jarrett ran on his race-winning 1965 Ford Galaxie by sporting a royal blue paint scheme with period-specific graphics.

"Stewart-Haas Racing and the Carolina Ford Dealers got together and decided to honor someone who's had such a huge influence in the sport, and we immediately thought of Ned Jarrett," Bowyer said. "A lot of folks know Ned as a NASCAR champion and a lot of us know him from broadcasting races all those years. He's had so many roles in our sport and done them all really well."
Jarrett wheeled his No. 11 Richmond Ford Motor Company Galaxie to a commanding Southern 500 victory over fellow NASCAR Hall of Famer Buck Baker in a race that took nearly 4 hours and 20 minutes and saw only 15 of the 44 entrants still running at the end of the 364-lap race.
Jarrett made it to the end of the 500-mile race and it turned out to be the biggest margin of victory in NASCAR Cup Series history. It marked the 49th of Jarrett's 50 career wins, and it helped secure his second and final series championship, bookending the title he won in 1961.