Don't mess with the Honda Mean Mower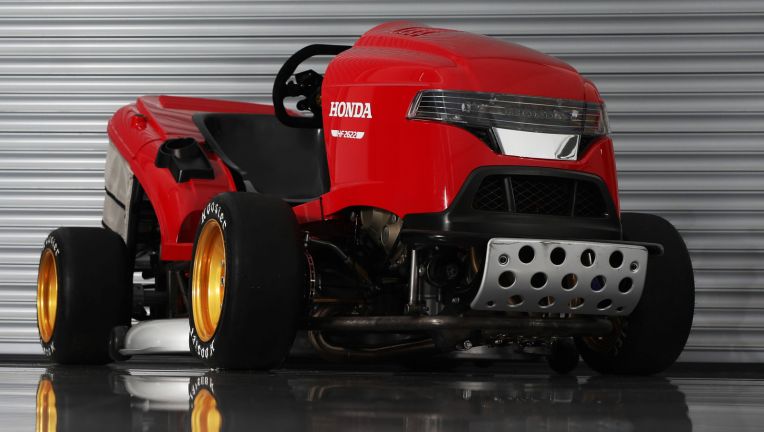 Honda Mean Mower 2
What did Honda's super-fast Mean Mower need? More power, of course.
The Japanese manufacturer, also known for its cars, jets, motorcycles and marine engines, wants to reclaim its title for making the fastest lawn mower in the world. The original Mean Mower could hit 130 mph and set a Guinness Book record at 116.575 mph in 2014. The current record-holder, a modified Viking mower made by a Norwegian group, hit a top speed of 134 mph a year later.
Honda's U.K. division and Team Dynamics are working on Mean Mower V2 and targeting a top speed of 150 mph. The new riding mower, a modified Honda HF 2622 lawn tractor, will have almost double the power of the original Mean Mower, using a 999cc four-cylinder motorcycle engine that generates more than 190 horsepower at 13,000 rpm.
And yes, the Mean Mower will still cut grass. The previous model was able to mow the lawn at speeds up to about 15 mph. Mean Mower V2 will sport carbon-fiber blades powered by electric motors.
Honda also said Mean Mower V2 will feature "more bespoke parts," such as special-order Hoosier racing tires and 10-inch ATV wheels anodized in gold.
The company teased the Mean Mower project in a video featuring kart racer Jess Hawkins, who also performs as a stunt driver on tour with the Fast & Furious Live show. Fox Business