Latest F1 news in brief – Wednesday
Fernando Alonso not in favor of a F1 points change

Alonso no fan of proposed new points system

Ricciardo admits Red Bull deal 'likely'
Gutierrez pushing for F1 return
Liberty working on Silverstone deal – Brawn
Silverstone win 'significant' result for Vettel – Brawn
Alonso no fan of proposed new points system
(GMM) Fernando Alonso says he is not sure changing the points system is a good move for F1.
Over the British grand prix weekend, it emerged that at the latest strategy group meeting, a proposal to expand the points paying positions from the top 10 to the top 15 cars had been tabled.
But Spaniard Alonso says while more points positions seems like good news for the smaller teams and drivers, it actually may not turn out that way.
"The leading drivers always get points and so it can be a great moment if you get 2 points," he is quoted by Germany's sport.de.
"I remember when Jules (Bianchi) was ninth in Monaco and scored points and it was like a miracle and a great moment for the sport," Alonso added.
Ricciardo admits Red Bull deal 'likely'
Ricciardo and Verstappen know there will be nowhere to go in 2019 and will stay at Red Bull
(GMM) Daniel Ricciardo now says it is "likely" he will stay at Red Bull in 2019.
Earlier, the Red Bull driver was toying with a move to Ferrari, Mercedes or even McLaren.
But now he is quoted by Spain's AS newspaper: "It is increasingly likely that I will stay, although I haven't signed yet and we're working on some details."
It is believed Mercedes wants to keep Lewis Hamilton and Valtteri Bottas for 2019, while Ferrari may have baulked at Ricciardo's price-tag.
"Not all the doors have been closed, but it seems increasingly likely that the other teams will stay with their current drivers," said Ricciardo.
"I'm not absolutely certain about that, but you can read between the lines. If I'm not at Red Bull there are two other very attractive options and if they are not possible it's difficult to see a better option than Red Bull," he added.
Gutierrez pushing for F1 return
Esteban Gutierrez was slow in F1 and IndyCar. He will have to buy his ride with a big check
(GMM) Esteban Gutierrez says he is trying to get back onto the F1 grid.
The Mexican lost his Haas seat after the 2016 season, and since then has made appearances in Formula E and Indycar.
But he was back in the F1 paddock last weekend, appearing in Mercedes team gear at Silverstone. The world champions confirmed that Gutierrez, 26, is a team simulator driver.
"I am on a long term project with them and doing everything I can to contribute to the success of the team," he is quoted by France's Auto Hebdo.
Gutierrez admitted that he has not yet given up on his F1 racing career.
"My goal is to get back to F1 and I'm doing a lot of work to get there," he said.
Liberty working on Silverstone deal – Brawn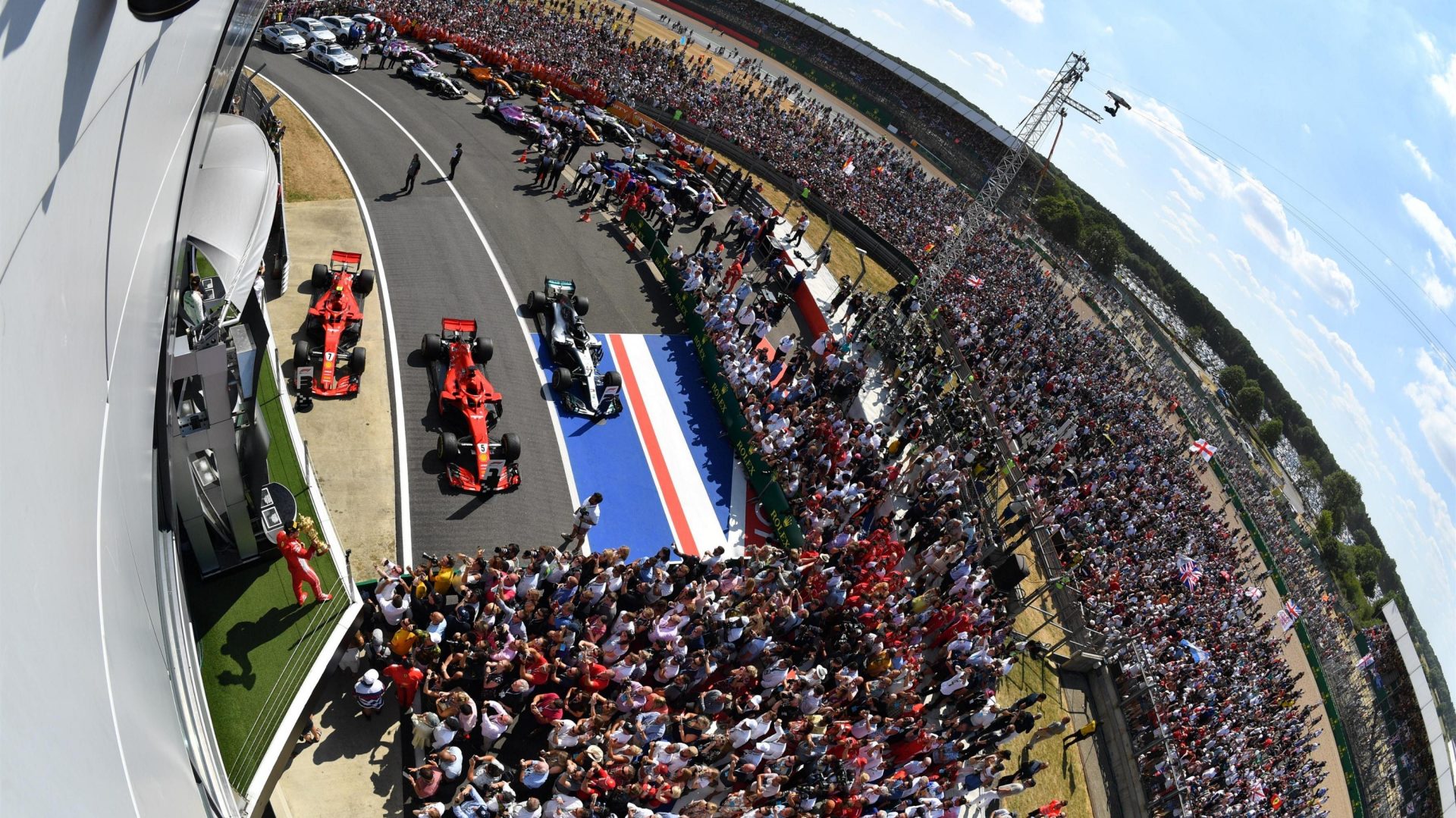 The Silverstone crowd was huge
(GMM) Ross Brawn says Liberty Media is working on securing the future of the British grand prix.
Silverstone owner the BRDC has actually triggered a break clause in the contract, meaning that unless another deal can be agreed, 2019 will be the last race.
F1 owner Liberty's sporting boss Brawn says he's working on the deal.
"Silverstone is a special event on the calendar and we all want to make sure it stays there for a long time," he is quoted by France's Auto Hebdo.
"We are working hard with the BRDC to find a satisfactory agreement for both sides," Brawn added.
The BRDC terminated its current deal in the hope of renegotiating a more financially favorable deal, and Brawn said he would prefer if the talks remained private.
"We're working on it methodically, and it's always best to do so out of sight and without sensational headlines," he said.
"We want to stay at Silverstone for the long term, because it's one of the birthplaces of motor sport. When there is something to announce, we will be the first to do so," added Brawn.
Silverstone win 'significant' result for Vettel – Brawn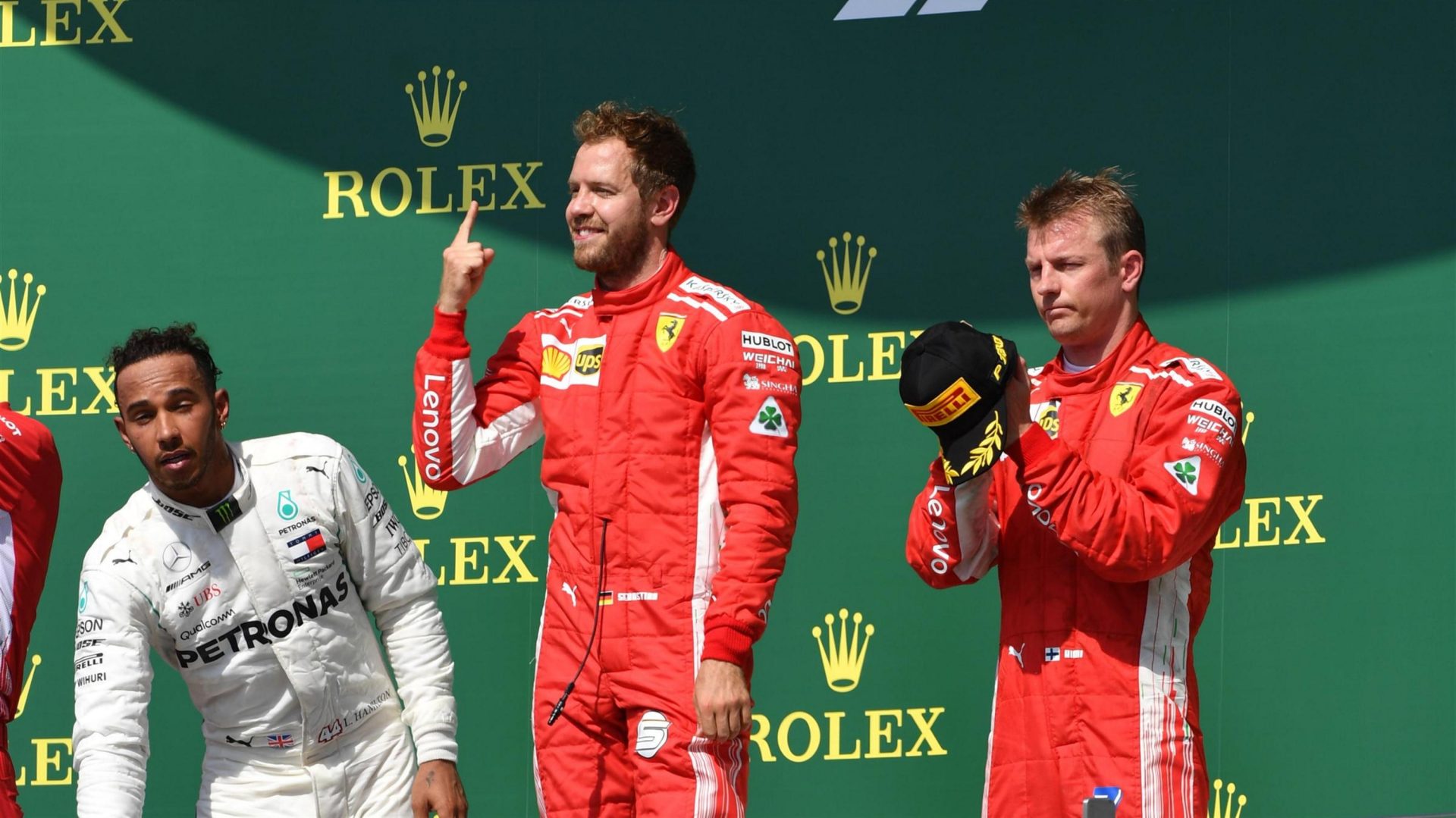 Vettel signals he's #1 again
Formula 1 sporting boss Ross Brawn believes Sebastian Vettel's British Grand Prix victory is a "significant" result in the 2018 world championship fight.
Vettel beat polesitter Lewis Hamilton off the line and pulled clear in the opening stint, before being forced to pass Bottas to reclaim the lead with a superb move after a pair of Safety Car periods threatened to turn the race on its head.
The German's fourth win of the season has moved him eight points clear of chief title rival Hamilton, who finished second after a brilliant recovery drive from being turned around by Kimi Raikkonen on the opening lap.
While Brawn does not see the result as being a turning point in the direction of this season's championship, he stressed the importance of Vettel's victory at a track Hamilton and Mercedes has dominated in recent years.
"This was Sebastian's 51st Formula 1 win, putting him joint third with Alain Prost on the list of most successful drivers in F1," Brawn said.
"It cannot be seen as a turning point in the championship, given that his eight-point lead is small when there's still half a season to go, but it was definitely a significant result, both technically and psychologically, as we head toward the Ferrari man's home race in Germany.
"Hamilton's pace throughout was prodigious and who knows what would have happened if Vettel and Bottas hadn't got past him at the start. What is certain is that a race that should have seen him retake the championship lead from Vettel turned into a damage limitation exercise."