Dragonspeed aims for part-time IndyCar team in 2019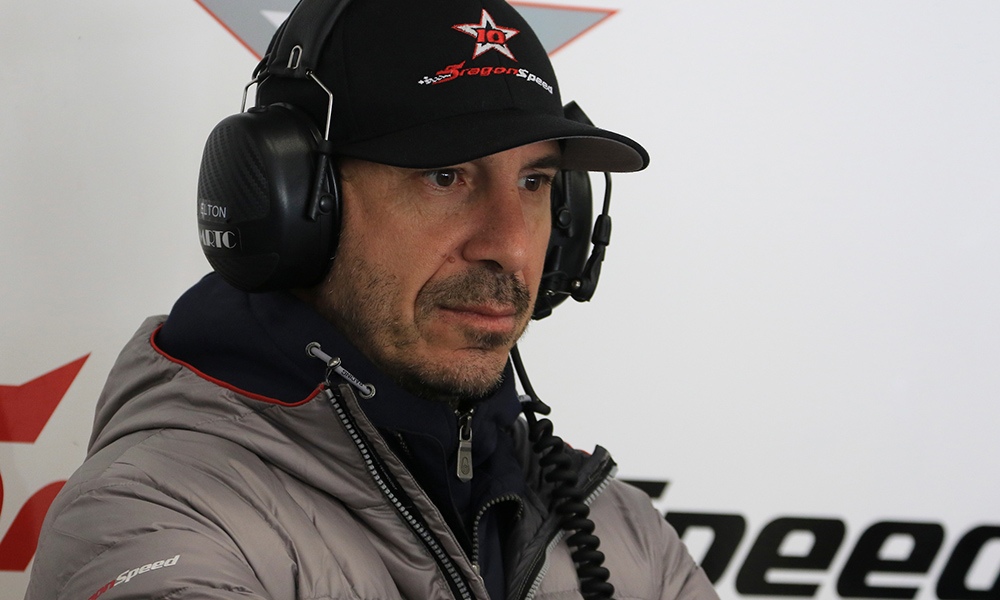 Elton Julian
DragonSpeed Racing look likely to be making their debut in the Verizon IndyCar Series on a part-time schedule in 2019 according to, Elton Julian, the founder of the team. The American, a former racing driver turned team owner, stated in an interview with RACER that he has begun the initial preparations to put together an IndyCar program. He even went on to reveal the potential driver for the team, as well as the races he wished for the team to take part in.
DragonSpeed is a team that has gained much notoriety in the World Endurance Championship and other Endurance series across the globe; not just for their eye-catching 'Evel Knievel style' liveries either. Founded in 2007, the team has gone on to take wins and championships in the European Le Mans Series, the Pirelli World Challenge and more. Most recently, the team made their debut with an LMP1 car in WEC, whilst continuing to race in ELMS with their LMP2 car.
After years of success in endurance racing, the team's founder, Elton Julian, has stated that the next challenge he wants to tackle is open wheel racing. Specifically, the Verizon IndyCar Series; a championship that Julian says is a very "attractive" prospect for himself and the team.
"The biggest interest to take DragonSpeed to IndyCar comes from the championship itself, and all the kudos go to what they've been achieving there," Julian said in an interview with RACER. "It's a step up, and I do consider it a step up from LMP1. I want my team to continue to grow, and IndyCar has a lot of attractive things going for it."
"IndyCar is growing — I want to keep going in sports cars, but the thing I really want, which is new, is for us to be competitive in IndyCar," he continued. "We have a commitment through [to] June of next year with LMP1 in the WEC and LMP2 in the ELMS. But then the WEC switches to a winter championship, so it would be easy to do both going forward."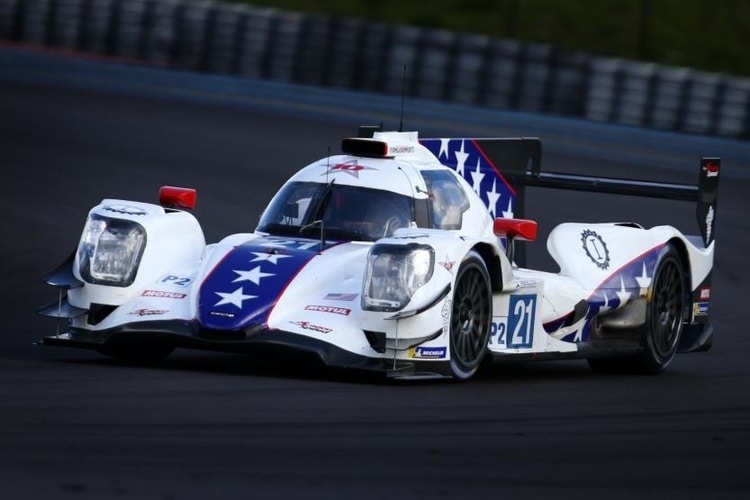 #21 DragonSpeed at Paul Ricard
Jakob Ebrey Photography / Courtesy of European Le Mans Series
Following this, Julian would name a number of races of the 2019 IndyCar Series that he hoped DragonSpeed would be able to include on their potential part-time schedule. These races included the biggest race on the calendar, the Indianapolis 500, as well as the road course and street circuits races at St Petersburg, Long Beach, Indianapolis (Grand Prix circuit), Portland and Sonoma.
Julian went on to explain how he believed that his pre-existing staff within the DragonSpeed Racing team would be more than capable of taking on the challenge of racing in the Verizon IndyCar Series,
"I have a crew that's amazing and a crew chief who's a two-time Formula 1 champion with Williams, and we're thinking we're capable of doing more as a team," he said. There are distinct limitations we have in LMP1 and we like the greater freedoms that are available in IndyCar. It's really a performance decision.
"We compete in a world championship; we're ready to fly anywhere and race. To do an IndyCar program is natural for us. We can learn quickly, apply what we know, and hopefully, put in a couple of impressive performances next year."
Julian even went on to state who he would most like to be driving a potential DragonSpeed IndyCar, his long-term driver in Endurance racing, Ben Hanley. The thirty-three-year-old British driver currently dovetails his participation in endurance racing with a role as the Pirelli tyre tester for the Formula 2 championship. He also served as a former member of the Renault F1 driver academy, having previously had his sights set on Formula 1 in his early career.
Despite his relative obscurity compared to some other potential picks, Julian states that he is confident that Hanley would perform well if given the chance. He went on to compare the British driver to Robert Wickens, who has stunned the IndyCar world with some fantastic performances after having moved over from DTM."
"I have a driver like Ben in our team, and he's someone who I don't think people fully understand how good he is," he said. "Next year would be about showcasing the team's ability, and then, of course, go full time in 2020.
"Robert Wickens has been an inspiration for us. I'm still a driver at heart, and when I see what he can achieve in his first year with good equipment, it shows me it's possible for a good team and a good new driver to have success in IndyCar."
Later in the conversation with RACER, Elton explained how he would have loved the opportunity to take part in Formula 1 with DragonSpeed. However, he said that the costs associated with Formula 1 made the dream unrealistic; instead opting for the much less expensive and, perhaps, much more competitive world of IndyCar.
"I'm turning 44 which means I'm relatively young in the field of owners, and who wouldn't want to be in Formula 1, but unless a billionaire shows up and wants to take us there, IndyCar is the more realistic place for us because we can make the decision now and on our own."
There is still a long way to go and a lot of deals to be made before any entry can be set in stone for DragonSpeed in IndyCar. However, the process is definitely underway, as Julian stated that he is currently speaking to Chevrolet and Honda for possible engine leases. He also claimed that he is looking to form a technical alliance with another pre-existing IndyCar team, similar to the partnerships that have allowed teams such as Scuderia Corsa and Meyer Shank Racing to enter the championship in recent years.
"I've begun the process already and they're the most important discussions to have," Julian said. "Once an engine lease is in position, the rest becomes possible for us."