Santino Ferrucci banned from next 4 F2 races (2nd Update)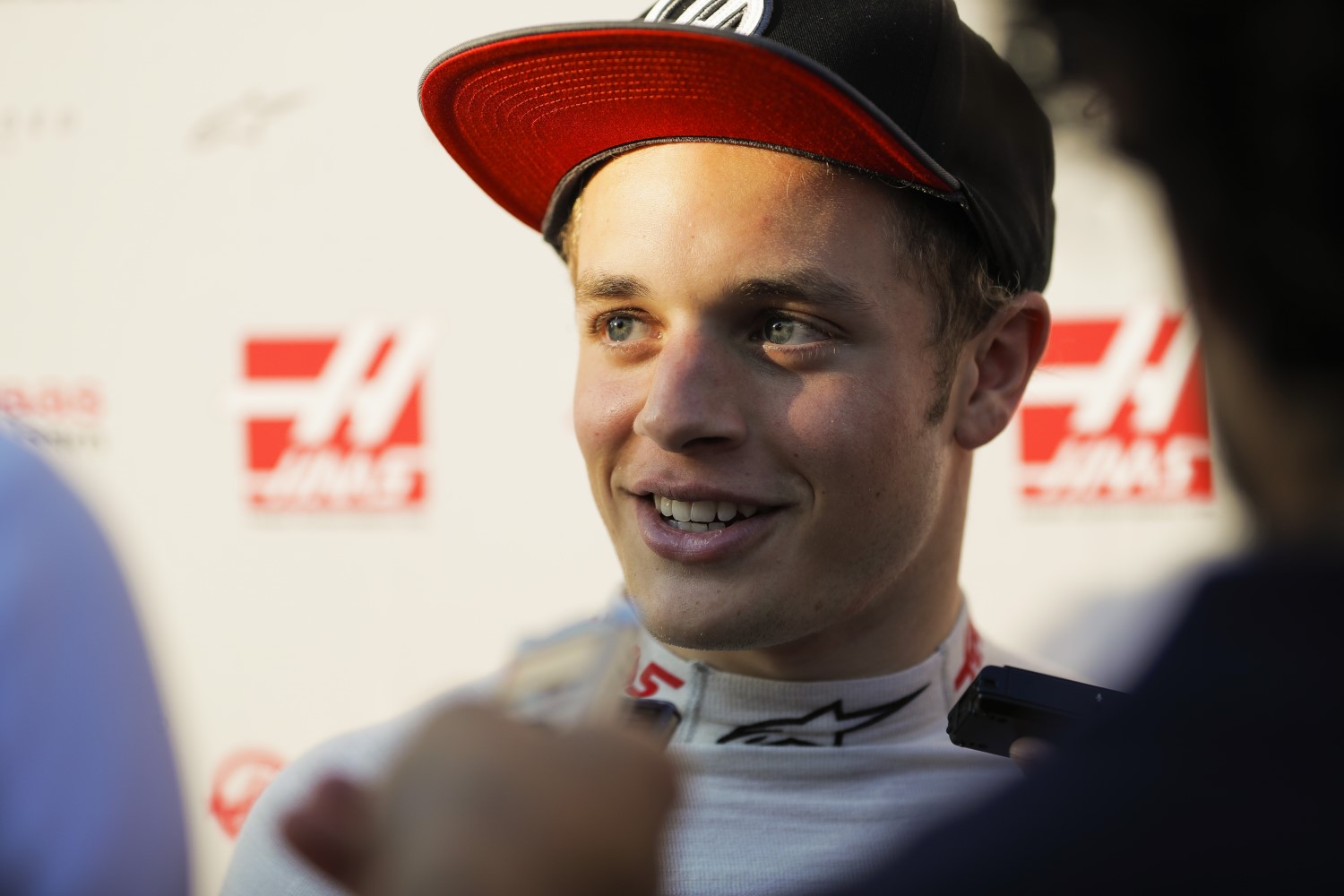 Santino Ferrucci explains his actions
UPDATE In a statement issued on Monday, Ferrucci claims he never intended to hit his team-mate on purpose whilst also apologizing to his team, Haas and the sport's bosses.
"I want to send my sincerest apologies for my actions on Sunday at the FIA F2 race at Silverstone Circuit. I used extremely poor judgment at the conclusion of the race getting far too close to my team-mate Arjun and swerved away only to graze his tyre, very fortunately causing no damage or issue to his car.
"There was no intent, premeditation or any type of retaliation by my actions, only anger and frustration as this has been a horrific year. I have no excuse other than the fact that I am a twenty year old Italian American with a deep passion for motorsport, which is a very emotional sport.
"While there has been much provocation leading to my mental lapse, it is still not an excuse and I will make sure that this does not happen again.
"I realize I have embarrassed many people and I apologize to my sponsors, Trident, my fellow drivers, Haas F1, FIA, FIA F2, my fans, friends and family."
It comes as Haas are reportedly considering Ferrucci's future as their junior driver, whilst it's unclear if Trident will take their own action.
Ferrucci's statement added that claims he refused to attend the post-race hearing are untrue, and that he actually had to attend a drugs test before catching an urgent flight home to the US.
"I also want to apologize to the FIA Stewards for not being able to attend the hearing. I was randomly selected for a drug test, as were others, and this delayed my return to the paddock by over an hour. At that point I very quickly packed and had to leave for the airport to catch an early afternoon flight back to the US to attend to an extremely urgent time sensitive family medical issue.
"I was notified of the Stewards meeting as I was leaving and did send an email to my team manager to forward to the Stewards explaining that I had no options but to leave."
07/09/18 The Trident team apologized on Twitter for their driver's "unsportsmanlike and above all uncivilized behavior".
"The contractual implications of what has happened will be dealt with by our lawyers," they added.
"Never in these 12 years of sporting activity has anything even close to this ever occurred."
07/08/18 Following today's FIA Formula 2 Championship Sprint Race, it was found that Trident's Santino Ferrucci was in breach of multiple regulations throughout the race and is set to have his contract terminated by his Trident team..
Firstly, following his contact with Arjun Maini on the cool down lap of the race, it was determined that Ferrucci deliberately drove into the rear of his teammate – breaching the Sporting Regulations. After the stewards had heard testimony from the team that this was a premeditated incident, Ferrucci was summoned to the hearing but declined to attend. As a consequence, the American driver has been suspended from the next two FIA Formula 2 Championship rounds – meaning he will not be permitted to participate in both Budapest and Spa-Francorchamps (2 races each) – and has also been given a fine of €60,000.
In another incident with his teammate, Ferrucci was found to have deliberately forced Maini off of the road at Turn 4 after the Indian driver proceeded to make a pass for position. Once again, Ferrucci declined to attend the hearing, and has been disqualified from the results of the Sprint Race.
Having also been observed transitioning from the support paddock to the race pitlane wearing just one glove and holding a phone in his hand by a Technical Delegate, Ferrucci also violated both the Technical and Sporting Regulations for incorrect driver safety equipment and the prohibition of wireless transmission devices within the car. For these transgressions, he has earned a further €6000 in fines.
Lastly, it was determined that Luca Ghiotto had failed to maintain the minimum delta time at the end of the virtual safety car period, and has been granted a five-second time penalty in the Sprint Race. Ghiotto henceforth moves down to tenth position, promoting MP Motorsport's Ralph Boschung into the points.