Latest F1 news in brief – Sunday
Sebastian Vettel done in by shoddy Silverstone pave job

Silverstone bump caused Vettel neck tweak

No 'triple header' in 2019
Verstappen claims 80bhp power deficit
F1 could be killed off by EU legislation
Williams deputy principle admits team cars are 'evil'
Silverstone bump caused Vettel neck tweak
(GMM) Sebastian Vettel thinks a bump in the track surface at Silverstone could have tweaked his neck.
The Ferrari driver struggled through qualifying on Saturday with sports taping on his neck, admitting he earlier feared he might not be able to race.
"It wasn't the most enjoyable session," Vettel admitted, after qualifying second.
"We've loosened it up and I think the night will help for the race. I'm not worried," said the German.
"The speed is less than in quali because you have more fuel and we're a bit slower so it's going to be ok."
Asked what caused the neck problem, Vettel joked: "Maybe it's the stewards' fault from last week. I was looking in the mirrors too intensely!
"I don't know. Maybe I hit a bump."
Indeed, Lewis Hamilton said the resurfacing work at Silverstone since the last British grand prix was the "worst" he has ever encountered.
"The big bumps are gone but there's a lot of new ones now," Valtteri Bottas added. "There is no bumpier track on the calendar than Silverstone."
Mercedes team chairman Niki Lauda said he hopes Hamilton can stay ahead of the fast Ferraris on Sunday.
"It was all Lewis," the F1 legend said after Hamilton qualified on Pole. "It was one of his special laps.
"I am worried because both Ferraris are directly behind us and they are very fast in the straights and in the corners. They have really caught up," said Lauda.
No 'triple header' in 2019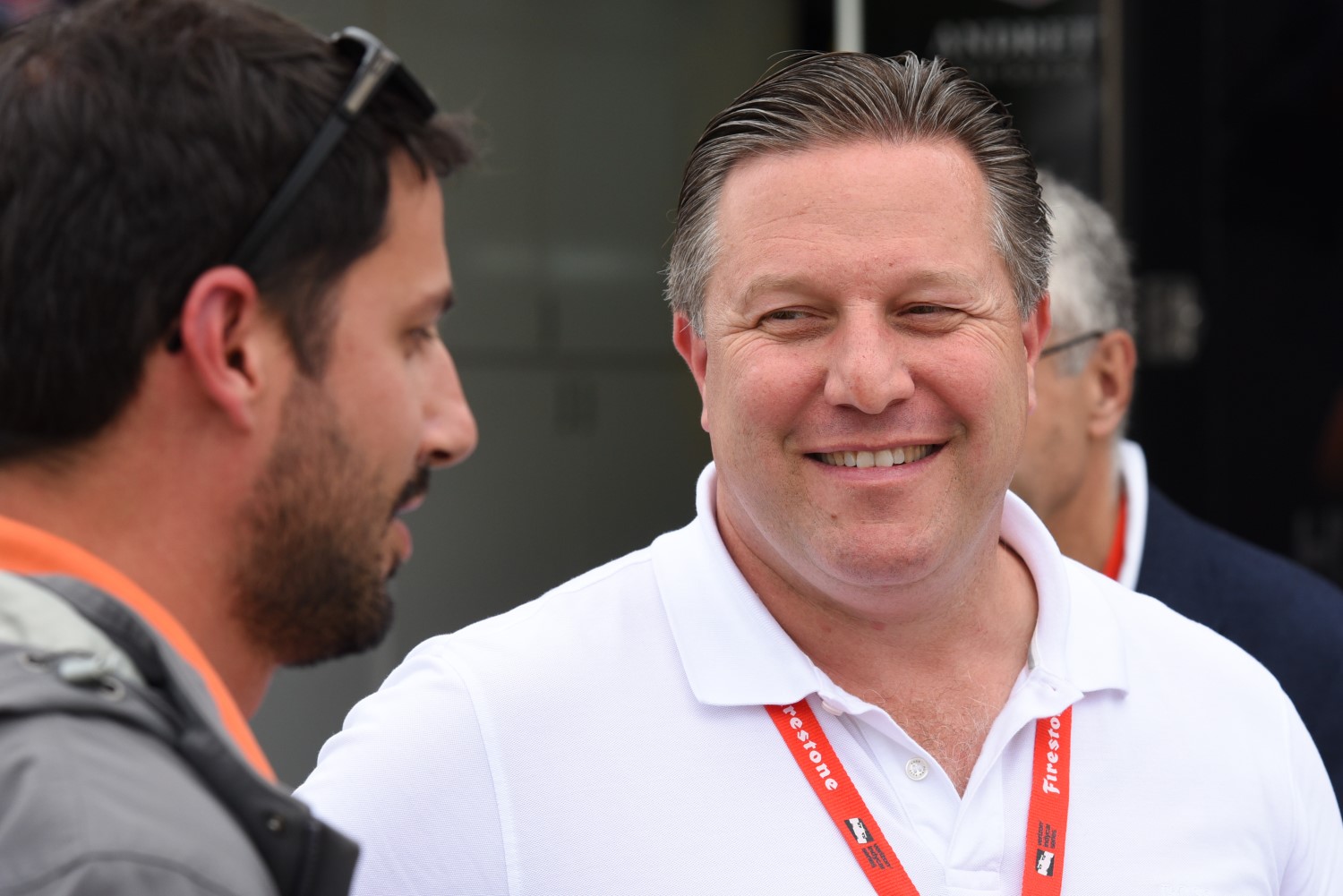 Zak Brown says no triple header in 2019
(GMM) F1 will not schedule an arduous 'triple header' in 2019.
Even though Liberty Media is hoping to add Miami to the calendar next year, teams have reported that staging France, Austria and Britain on consecutive weekends was too much in the past month.
"Everyone's tired. Everyone's powering through it," said McLaren's Zak Brown.
Not just that, the teams are struggling even logistically to get their equipment from one race to the next. In Austria a week ago, for instance, many teams had their test motor homes on site while the proper ones were sent to Silverstone.
"I think that was a shame for the Austrian promoter," said Claire Williams.
"It's small considerations that sometimes we don't necessarily think through when these decisions are made."
But it seems that Liberty Media has learned its lesson. The triple header was actually created to accommodate the World Cup final, and will now disappear for 2019.
"I was told there would not be a triple header" in 2019, Force India's Otmar Szafnauer told RTL television at Silverstone.
He called the 2018 triple header a "debacle", but planning is already underway to make the calendar better for next year.
The season opener in Australia, for instance, will take place a week early.
"We will have about the same number of races next season," Szafnauer added.
McLaren's Brown added: "My understanding is that we most likely won't have a triple header again next year.
"The conversation around 22-23 races is, I think, a few years out. I think we'll probably see 20, maybe 21 again next year."
Verstappen claims 80bhp power deficit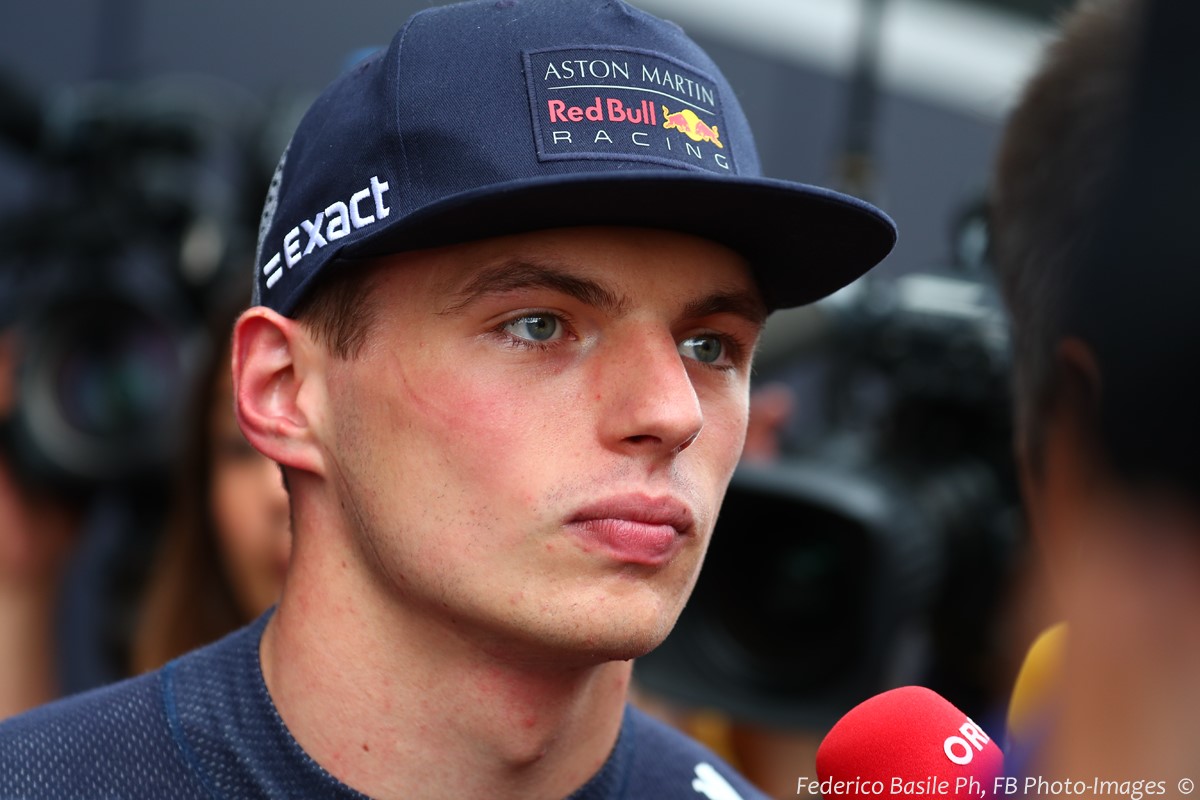 Max Verstappen complains to reporters about his handicap
While expecting little in Austria but ending up with a surprise victory, Red Bull is expecting very little from tomorrow.
As feared, today's qualifying clearly demonstrated that despite the upgrade and its own party mode the Renault power unit is no match for the Ferrari or Mercedes.
"If you miss 80bhp you know you're going to struggle," Max Verstappen told reporters. "Also now with the cars we have, a few more corners became flat out so it just gets more and more difficult.
"If you lose more than a second on the straight then you know it's going to be a difficult weekend," he continued, "but actually I was quite happy with how the car was performing in qualifying so actually I don't have anything to complain about."
Asked where he felt he was missing out, the Dutchman replied: "Turn 1, for example, and Copse. The big problem as well is when you go through a corner which is almost flat, then when you accelerate out of the corner our engine is just not pulling, and their engine then recovers.
"Then you know you don't have the horsepower, especially the corners which are flat, you start scrubbing speed with the steering, and you lose even more because after the corner it's getting even bigger.
"When you go through Maggotts and Becketts in that area, the problem is that you brake a little bit and you go back to flat-out in Stowe, out of that corner, because you go really early on the throttle, you have a bit of a steering lock and you just lose a lot."
F1 could be killed off by EU legislation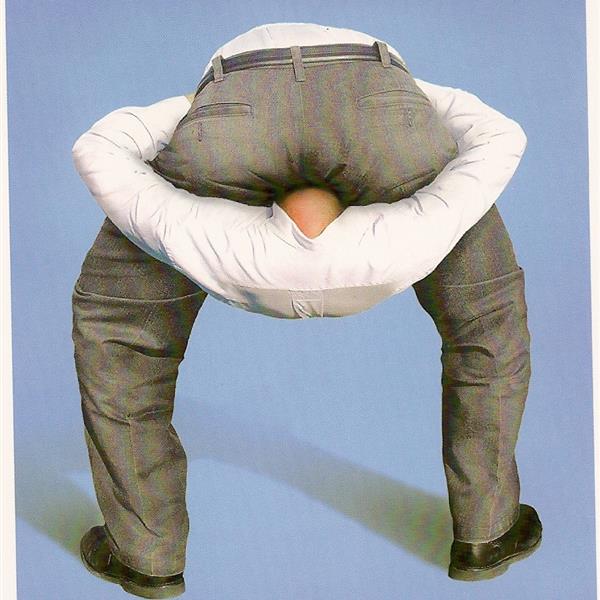 EU Lawmakers daily stretching routine
Motorsport could be killed off by new EU law to make racing cars subject to the rules of the road, a minister has warned.
All vehicles – including those used on private race tracks – will need to have third-party insurance under European Commission plans.
The change will hit all levels of the sport, from karting to Mini Moto and Formula One.
It could even affect the British Grand Prix which will be watched by 130,000 spectators this weekend, making it the world's biggest F1 event.
Transport Secretary Chris Grayling intervened last night and demanded a special exemption from the "catastrophic" legislation.
He will meet motor sport chiefs at Silverstone today (sun) to discuss the proposals.
Leading insurers have warned it would be too risky to insure racing cars, putting every Europe-based event in jeopardy.
Mr. Grayling told The Sun on Sunday: "Britain has a great tradition in motorsport, with our world champions honing their talent from a young age, across a variety of series.
"The sport is already well-regulated to ensure safety, and I don't want to see unnecessary red tape stopping budding young drivers and riders from following their dreams – not to mention the enjoyment brought to millions of fans.
"That's why I'm calling on the European Commission to consider protecting the future of motorsport by limiting the directive to vehicles used in public places."
Mr. Grayling with meet officials from the Motor Sports Association and the FIA this afternoon (Sunday) to discuss the rules.
MSA boss David Richards described the rules as "potentially catastrophic".
The EU directive would bring motor racing cars into the scope of compulsory motor insurance – despite it already being heavily regulated – along with lawnmowers, dodgems, mobility scooters and kids' toys.
It would mean a heavy burden on the already insured sport but could also add about £50 to every driver's insurance premium, costing the economy £1.8billion a year. The Sun
Williams deputy principle admits team cars are 'evil'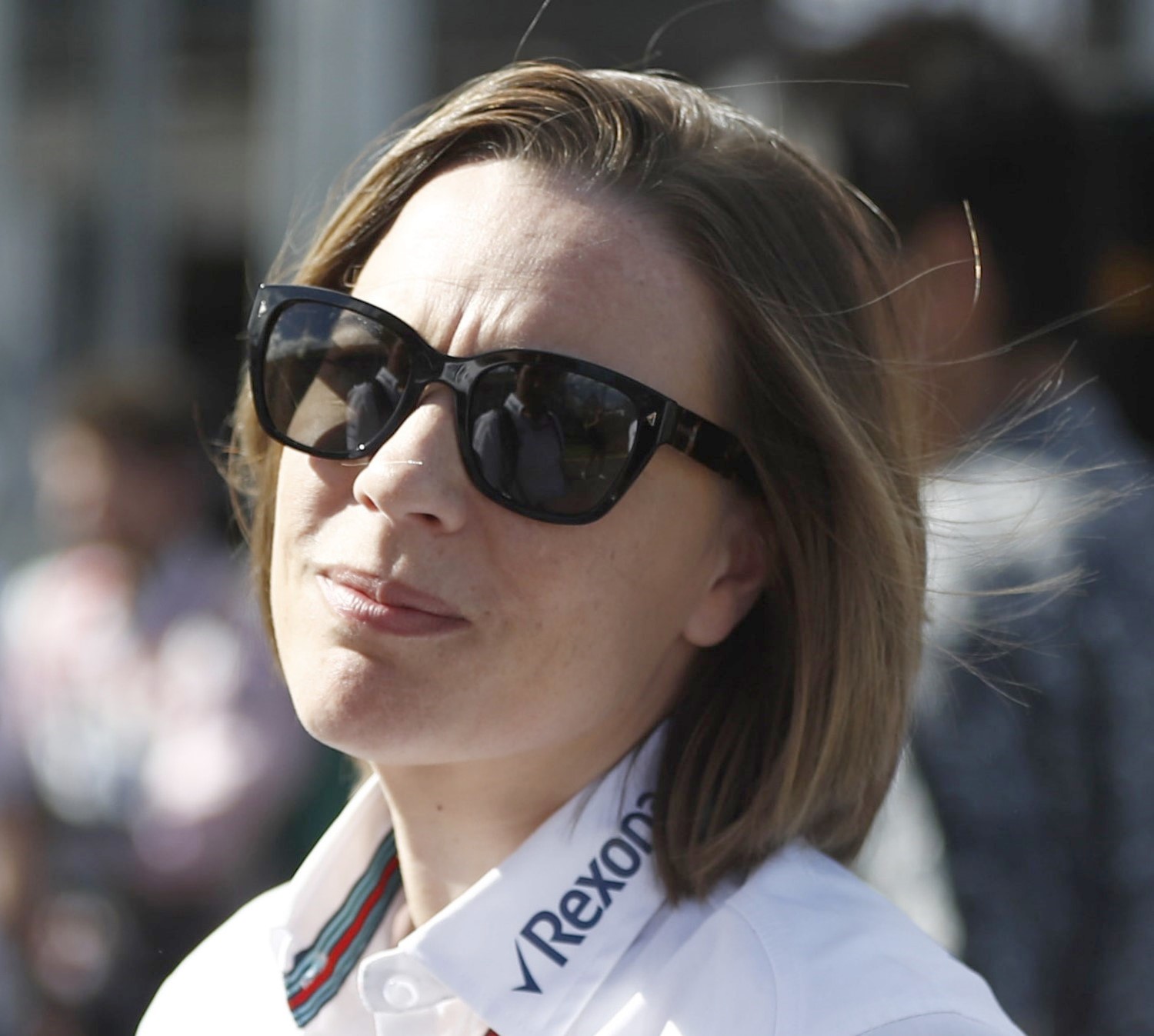 Claire Williams says Paddy Lowe's car is 'evil' to drive. He can't ride Aldo Costa's coattails anymore
Having finished no lower than fifth since 2014, technical chief Paddy Lowe was bullish at the team's pre-season launch in February, convinced this season's car could help them close the gap to the frontrunners 'considerably'.
Nine races into the campaign, Claire Williams admits:'Clearly there are many things we're doing wrong at the moment. We're unearthing a lot of problems.
'It's never the work of a moment turning an F1 team around when you're nearly three seconds off the pace.
'We have a recovery program in place that focuses on our aerodynamic performance. It's clear for everyone to see that's the heart of our problem.
'But it takes a long time to get a new front wing or new aerodynamic device.
'The drivers [Lance Stroll and Sergey Sirotkin] are doing everything you could ask of them when you give them a car that clearly isn't able to compete in any way, shape or form.
'They keep putting their helmets on and getting into that car which is pretty evil. I wouldn't want to get into it.
'The guys are working hard and hopefully we will have some fixes and solutions over the course of this year.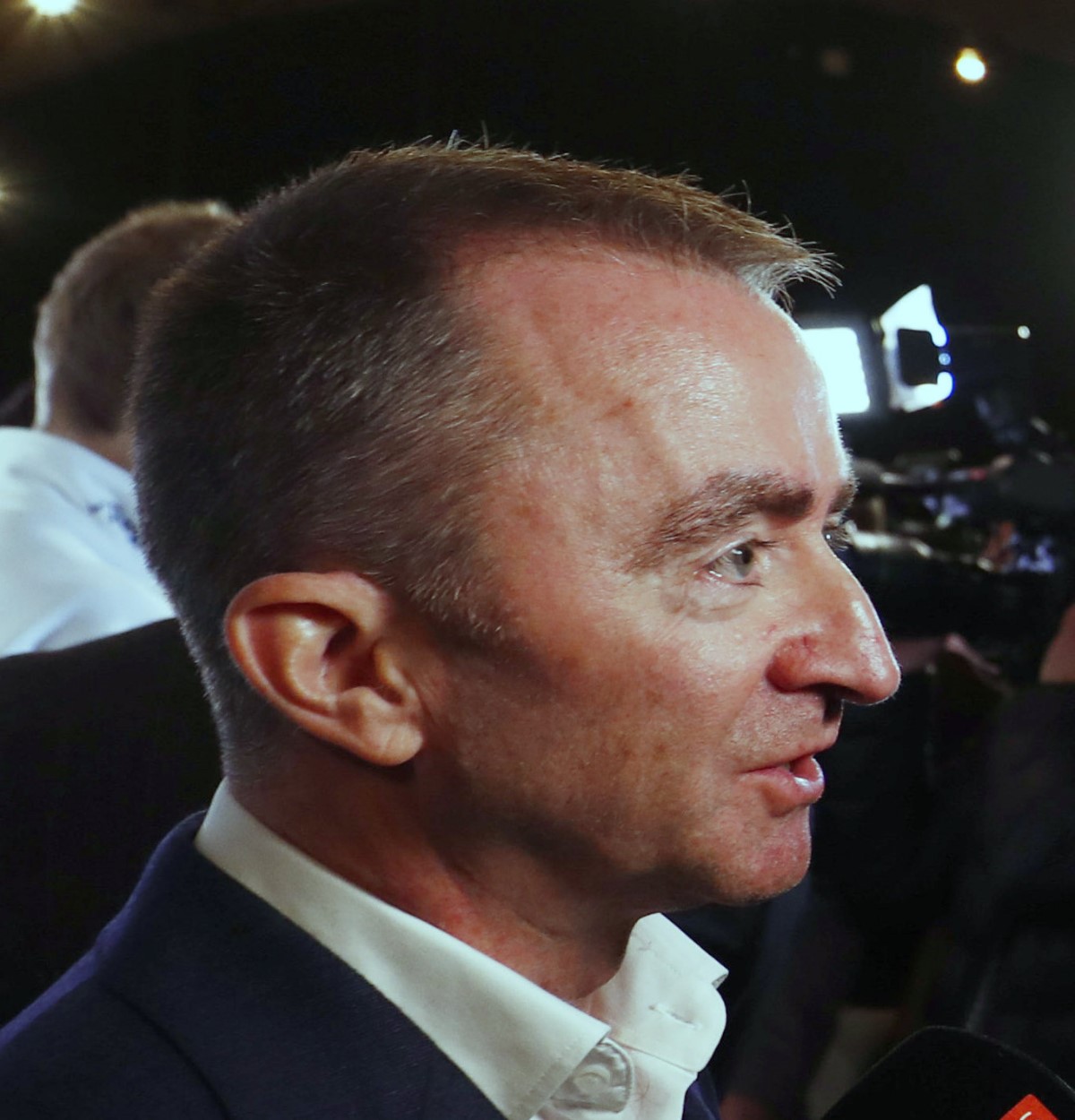 Paddy Lowe isn't fired…..yet. His cars snap out of control without warning
'The lessons we're learning now are going to be taken forward on to next year's car so it's important that we don't down tools, that's not what we do at Williams.
'F1 teams are like orchestras. You need everything working in harmony if you're going to succeed. We just haven't achieved that this year.' Lowe was chief conductor of the FW41 – the first car designed completely under his watch since he moved from Mercedes. Williams insists his job is safe, for now at least.
'Paddy leads our engineering performance, but at the moment we're not looking at making any changes in that regard,' said Williams.
'When you're in difficult times you have to think about the inner workings of the team and sometimes you need to make difficult decisions.
'Clearly I have to take responsibility. Unfortunately, I can't deliver on the engineering side. I can't design a front wing, I wish I could.
'But it's my team, we have a responsibility to deliver and we haven't done that.' The British Grand Prix is the last leg of the sport's first-ever'triple header' of races on consecutive weekends.