Latest F1 news in brief – Saturday
Toto Wolff and his ace Lewis Hamilton

Wolff wants Hamilton beyond 2020

F1 considering new points system for 2020
No 'negotiations' with Raikkonen yet – Brown
McLaren success will 'take a while' – de Ferran
F1 engine makers form 'cartel' against 2021 rules
Alonso suggests F1 stewards let Magnussen off the hook
FIA to add curbs at Club to stop Silverstone F1 track limits abuse
Vettel out to 'kill Mercedes magic' at Silverstone
Hamilton: It's rattling your freakin' eyeballs from your brain
Wolff wants Hamilton beyond 2020
(GMM) Toto Wolff has revealed he wants to keep Lewis Hamilton at Mercedes even beyond 2020.
Although not yet announced, it is now common knowledge in the paddock that the four-time world champion has signed up again for 2019 and 2020.
But Mercedes boss Wolff says the team wants him for even longer.
"Lewis is 33 and I think he has another five very good years in him, and yes, we want that to be with Mercedes," he said at Silverstone.
F1 considering new points system for 2020
(GMM) F1 could be contemplating a new points system for the future.
Force India's Vijay Mallya, on a rare paddock visit at Silverstone, reportedly revealed that Liberty Media is currently thinking about reforming how points are allocated at the end of races.
Auto Motor und Sport said the points from 2020 could be allocated on the basis of 25-20-18-16-14-12-10-8-7-6-5-4-3-2-1.
That means that the top 15, rather than just the top 10, would get points at every race.
Also being considered are points for pole position and fastest lap.
The proposal is being put to the strategy group, and would help the smaller teams — unless the team fee registration system is not also updated.
"We have to pay for each point the following year, so if the FIA wants to change something, they will also have to think about that," Mallya said.
Red Bull's Christian Horner doesn't like the plan.
"I think formula one has far bigger problems to solve than the points system," he said.
No 'negotiations' with Raikkonen yet – Brown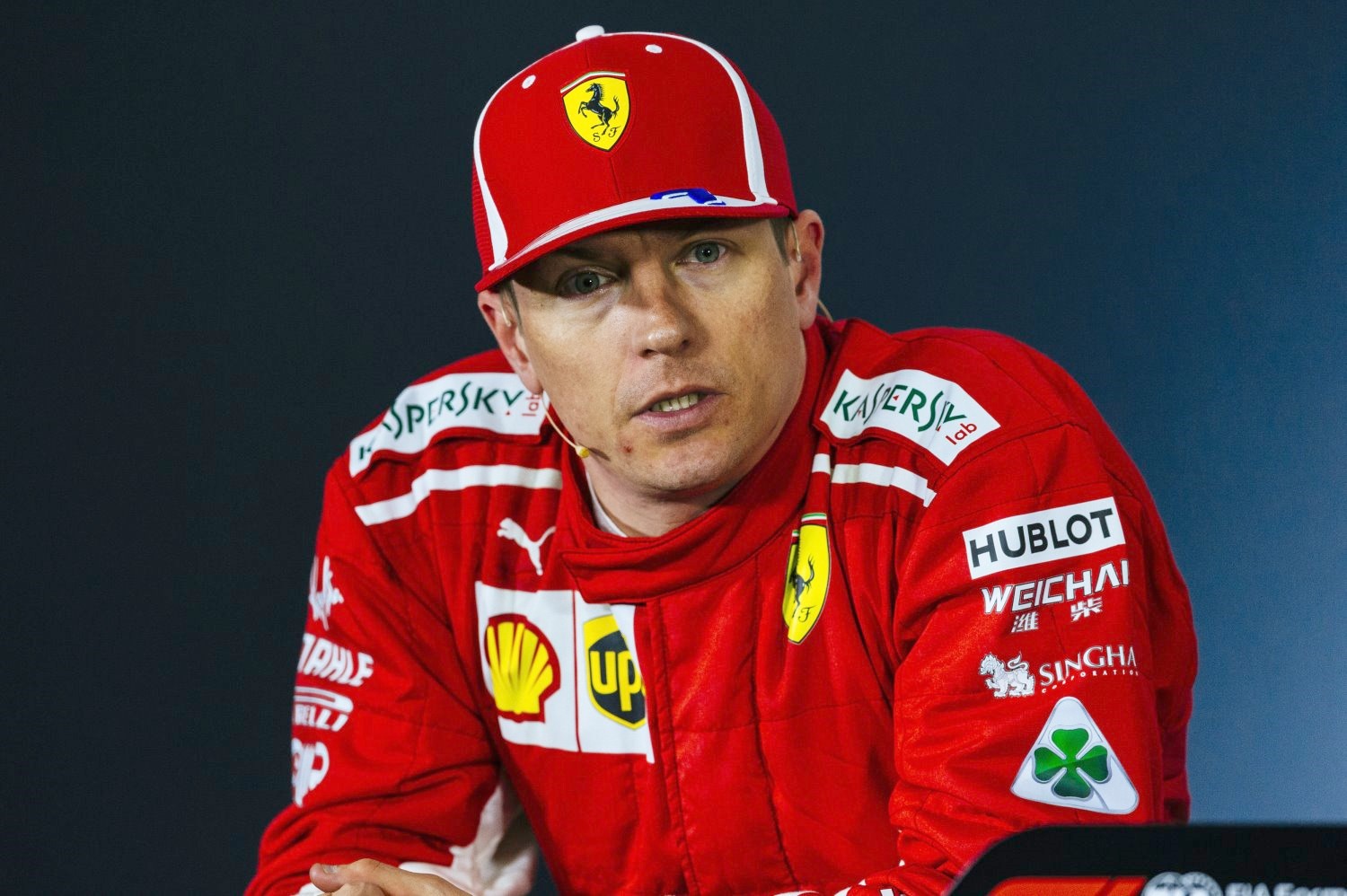 Raikkonen would be a step up from Vandoorne for sure
(GMM) Zak Brown says McLaren has not yet opened contract talks with former team driver Kimi Raikkonen.
It is rumored in the paddock that Fernando Alonso could quit F1 or the beleaguered British team at the end of the year.
Daniel Ricciardo and now Raikkonen have been linked with the seat.
McLaren executive Brown told Finland's C More: "We did not negotiate with Kimi.
"He's a very good driver. The summer is now underway, so there's a lot of options out there, but we keep them to our self.
"Certainly Kimi is a world champion and he won many races for us. If he is available, you'd be a fool to ignore it," Brown added.
McLaren success will 'take a while' – de Ferran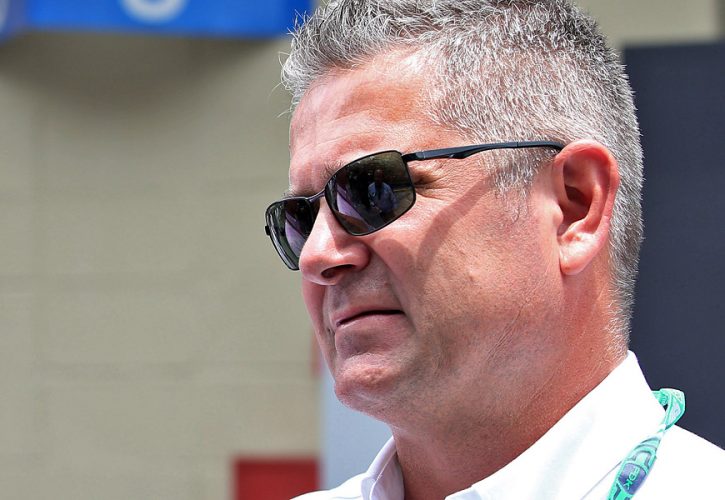 Gil de Ferran
(GMM) Gil de Ferran agrees with McLaren boss Zak Brown that it will "take a while" for the British team to win again.
With the Honda era now over, McLaren hit rock bottom in 2018 as it became apparent that, even with a better engine, the team is still not competitive.
What followed was a staff revolt, with the victim being team boss Eric Boullier. De Ferran, an Indy 500 champion, is among the promotions as he starts full-time work as sporting director.
"As Zak says, we know that it will take a while to restructure the team," de Ferran told Brazil's Globo.
But he said McLaren has the ability to bounce back, and claims he has the "full support" of shareholders Bahrain, Mansour Ojjeh and Michael Latifi.
"I have met with them, and I repeat that the support is super," said the Brazilian.
Even with Boullier's departure, though, some think the management structure at McLaren is top heavy, as Mercedes' was initially some years ago.
"Yeah, but it worked out there, didn't it?" de Ferran smiled.
"As I say, the path to the moon begins with a first step. I don't see any problems with the structure."
Some, however, say de Ferran – whose daughter Anna is the girlfriend of Stoffel Vandoorne – has arrived mainly thanks to Fernando Alonso.
Increasingly, McLaren is becoming known in the paddock as 'Team Alonso'.
"I would like to believe that the reason I am here is my competence," de Ferran laughed. But he admits he has also known American Brown for "many years".
As for Alonso's political power at McLaren, de Ferran answered: "He knows what he is talking about. When he says something, it's better to pay attention."
F1 engine makers form 'cartel' against 2021 rules
Will Brawn tell the Cartel to go pound sand and get rid of the MGU-H unit anyway?
(GMM) F1 manufacturers have thrown a spanner in the works of Liberty Media's engine rules for 2021.
Earlier, it seemed clear that the sport would drop the complex MGU-H element of the hybrid systems in order to bring down costs and make the engines simpler and louder.
In turn, this would entice carmakers like Porsche to enter.
But Blick newspaper reports that at a meeting to discuss those rules, Mercedes, Ferrari and Renault said they now definitely want to keep MGU-H.
"This would stop the only serious potential candidate, Porsche, from coming in the door," wrote veteran correspondent Roger Benoit.
Reportedly, the three existing manufacturers say removing MGU-H would require a redesign of the entire power unit that would be too expensive.
Auto Motor und Sport says the Mercedes-Ferrari-Renault alliance against the 2021 plans is effectively a 'cartel'.
"They are afraid to give up their position so that Porsche or another manufacturer can't just come in and beat them," a paddock source said.
Alonso suggests F1 stewards let Magnussen off the hook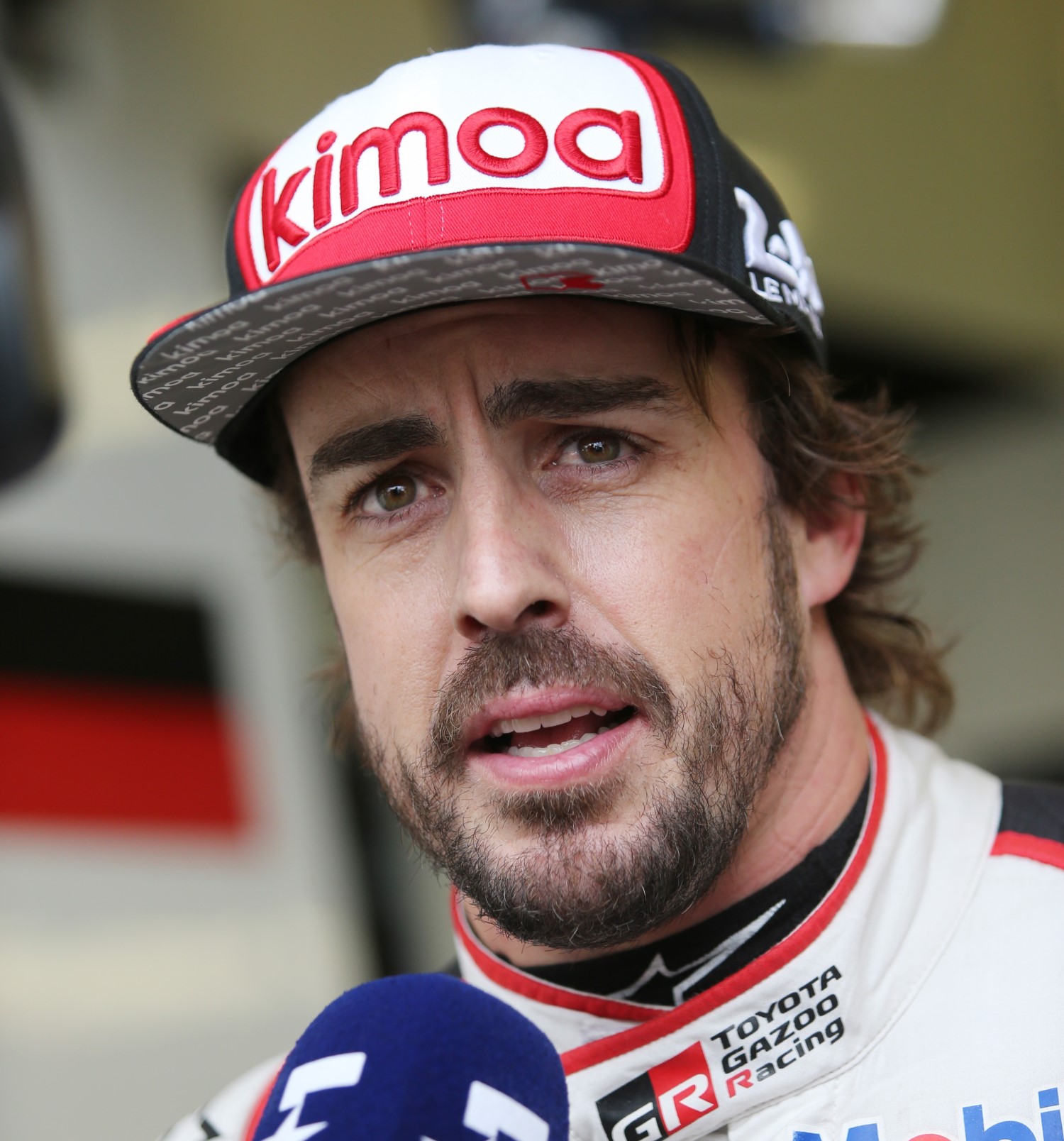 Alonso, like many others, not happy with Magnussen
McLaren's Fernando Alonso feels F1's stewards were purposely lenient towards Kevin Magnussen following the pair's scrap in FP1.
Fernando Alonso believes Formula 1's stewards purposely avoided penalizing Kevin Magnussen for their squabble during British Grand Prix opening practice at Silverstone.
The McLaren and Haas drivers locked horns during FP1 as the pair ran side-by-side through the first sequence of corners, before Magnussen appeared to squeeze Alonso on the run to Brooklands and later passed him back at Copse.
Magnussen's driving prompted Alonso to open his team radio and claim the Dane had "tried to hit me" on three occasions in the first sector. Both drivers were summoned to the Silverstone stewards but no further action was taken.
Alonso reckons the decision was partly swayed by the fact Magnussen is two driving reprimands away from being hit with a race-ban.
In the first situation I'm not really a part of it, it's just him that in three occasions tries to force whatever he wanted to do, but the Stewards decided his actions didn't warrant a penalty.
"I presume the fact he already has two reprimands would mean he would get a penalty, a bit like when in football someone already has a yellow card and he gets forgiven for some actions," Alonso said. "That's how it is in Formula 1, as we know."
Magnussen believes the incident occurred because Alonso was not informed by McLaren about his run-plan.
"It's another case that he had been told something that wasn't right on the radio. So he didn't know I was on a push lap," Magnussen explained.
Alonso also scrapped with Sauber driver Charles Leclerc as the duo swapped positions with each other during second practice. But the Spaniard said the two incidents were completely different, adding Leclerc is always "calm" when battling over track position.
"What happened with Magnussen in FP1 and with Leclerc in FP2 is completely different," he added. "In FP2 I had a bit of a battle with Leclerc, because you want to know how things will happen in the race as the car handles quite differently when you are in traffic.
"We wanted to see what are our limitations in traffic and with Charles it's always a calm battle, and because it's a very talented driver you try to enjoy the moment."
Alonso only managed the 15th-quickest time in FP1 but recovered to finish FP2 sixth-fastest. The double world champion is anticipating a "fierce" battle between F1's ever-tightening midfield come qualifying on Saturday.
"The cars haven't changed much during this triple-header so I don't expect the rankings to change too much here," he said. "I think tomorrow the battle in the midfield will be fierce.
"Probably the Haas will be ahead of the rest of us, and then Renault should be right behind, with Sauber close by. But let's hope the track will be a bit more suited to us than the previous two and we get closer to Q3 than in France and Austria."
FIA to add curbs at Club to stop Silverstone F1 track limits abuse
The FIA addressed the issue of track limits abuses by Formula 1 drivers at Silverstone's Club Corner by adding an extra curb on the outside of the corner overnight.
On Friday, a number of F1 drivers were ran wide onto the run-off area on regular flying laps exiting the first part of the corner before turning onto the start/finish straight.
Usually the FIA is only concerned about such behavior when drivers are deemed to have gained an advantage. But while that was not the case on Friday, it was felt it could become an issue over the course of the weekend, especially in qualifying, if drivers began to take extreme lines.
A 25-metre section of 50mm high "speed-bump" curbing, similar to those used at Turns 1 and 3 in Austria last week, is to be laid on the exit of Club. It will be placed around 1.5m back from the white line.
Drivers were told about the new curb by race director Charlie Whiting at Friday evening's drivers' briefing, and while there were suggestions that it might be better to wait for 2019 to implement the change, the idea was generally accepted by drivers.
"I used all the track I could and nobody told me anything," said Silverstone F1 rookie Pierre Gasly.
"As nobody told me anything then of course I keep going wide. For tomorrow [Saturday], I think it's a little bit more fair for everyone [to add the curb].
"If someone will tell me I'm guilty I'll say, 'Yes', because I was going completely out, because it's lap time and you want to go as fast as you can.
"It's a way to make it a bit more fair between everyone and it's probably a good idea." Autosport
Vettel out to 'kill Mercedes magic' at Silverstone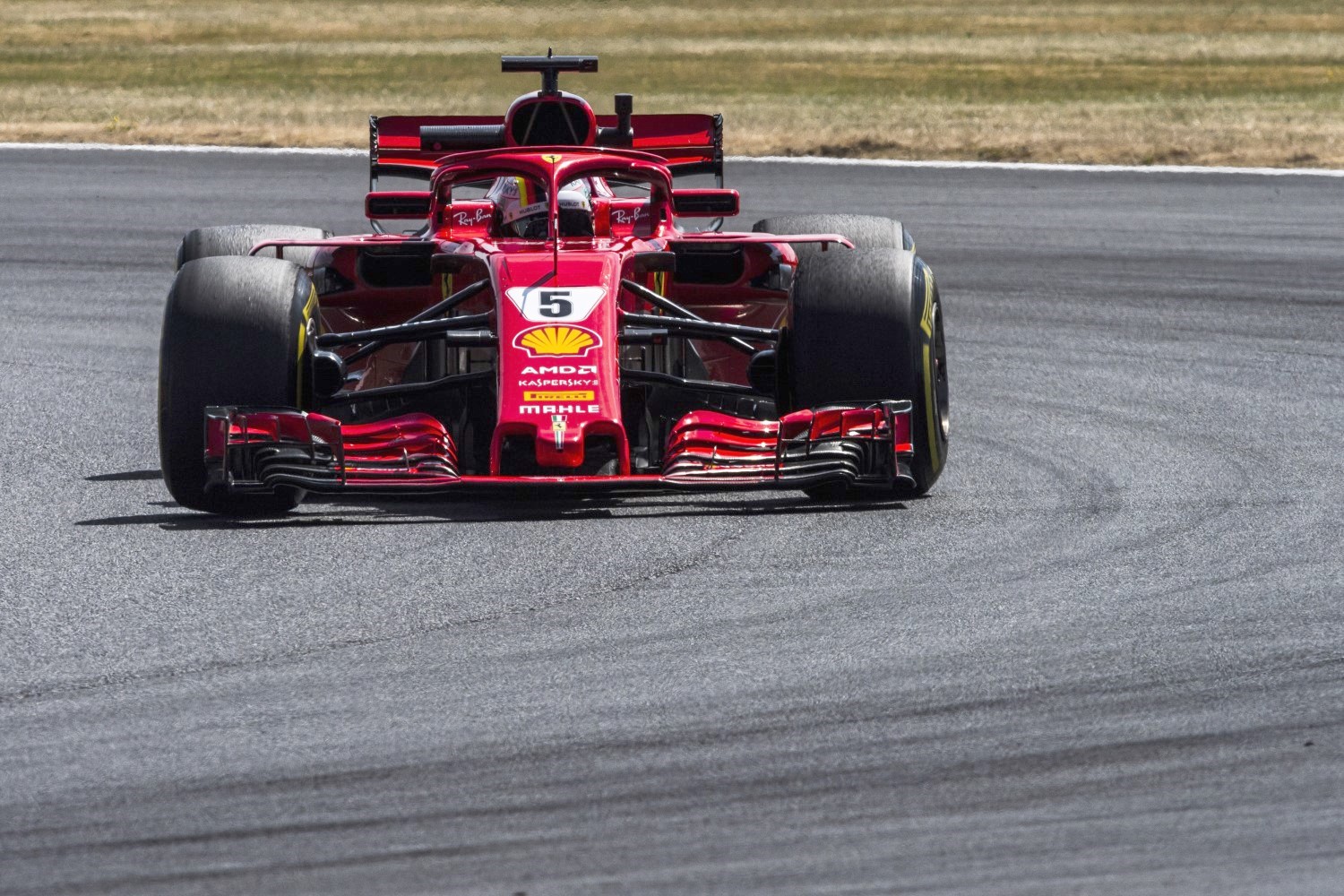 Vettel out to beat Hamilton, winning pole would help
Sebastian Vettel is confident he can end Mercedes' run of wins at the British Grand Prix after showing promising pace in second practice on Friday.
Mercedes' run of consecutive victories stretches back to Nico Rosberg's win at Silverstone in 2013 and will see Lewis Hamilton try for a fifth straight victory of his own on Sunday. Ferrari has not won on British soil since Fernando Alonso's victory in 2011, but after a promising practice session on Friday Vettel is confident he can dethrone Mercedes this weekend.
"We try to kill their magic, obviously that's what we have tried over the last years and I think here and there we have succeeded quite well," he said. "It's true that they are very strong around here and we expect them to be very strong tomorrow, but I hope we can be there and I hope we can be close — that would be very good news.
"Historically it has not been a very strong track for us. But today has been a good start and hopefully we can improve tomorrow and kill their magic."
"Everything we put on the car seemed to work," he said. "It's a small step in the right direction, but more important was that the balance was there right away and I felt a good rhythm from the start of the day. For a change we had a good Friday today and hopefully we can carry the momentum into tomorrow.
"The tires are hot, too hot, but I think it's the same for all of us. Obviously the magic this weekend will be to try and keep them as cool as possible."
Hamilton: It's rattling your freakin' eyeballs from your brain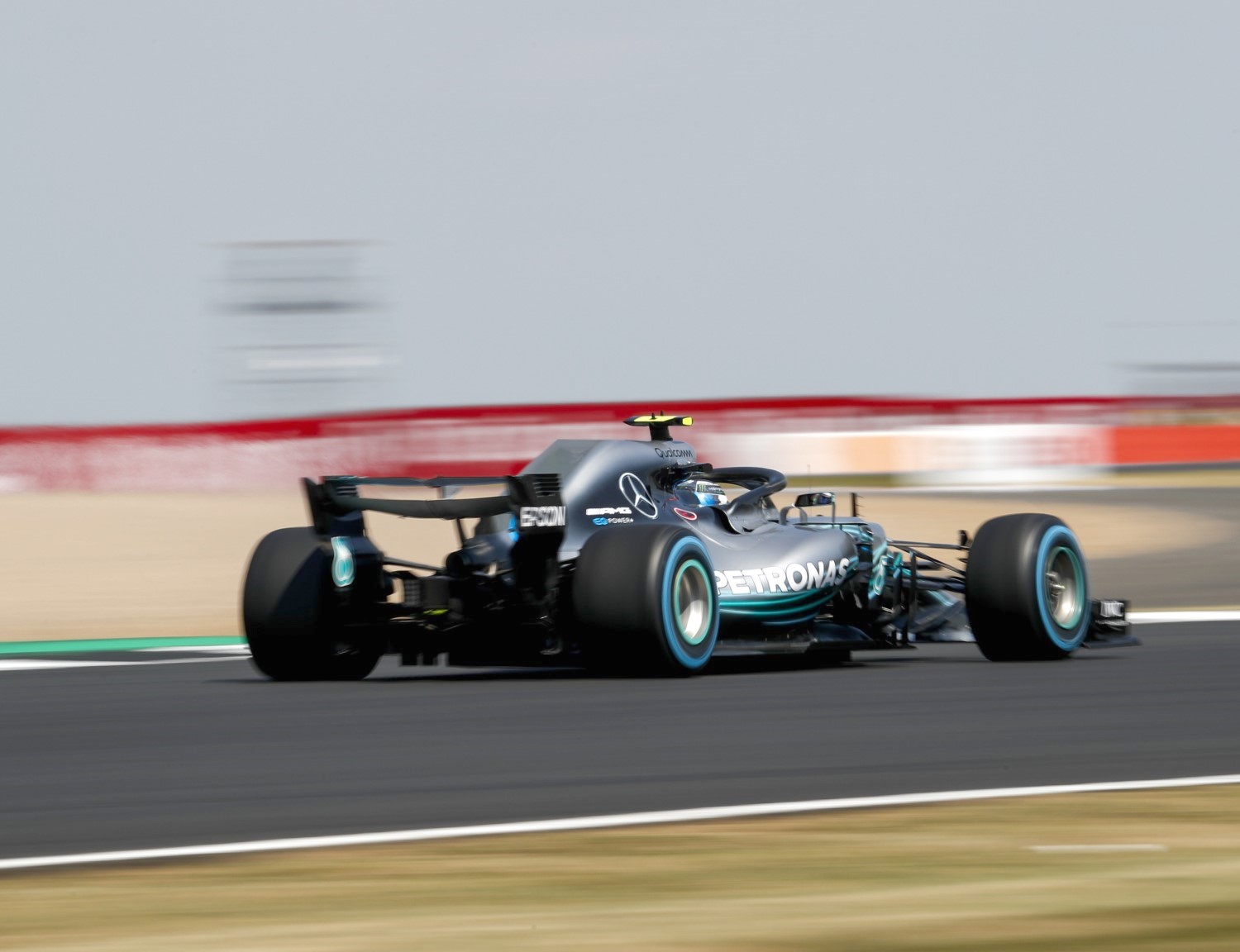 Silverstone is so bumpy it rattles your brain says Hamilton
Although he was narrowly pipped to the top time in FP3 on day one of the British Grand Prix weekend, Lewis Hamilton slammed the condition of the resurfaced Silverstone track which he said was bumpier than the Nurburgring-Nordschleife.
Speaking to journalists at the end of the day, Hamilton asked, "Do you want the good or the bad?"
And continued, "The good is that the weather is fantastic and the crowd was amazing today. It has a fantastic atmosphere and great fun to drive on this track because it's so fast, the fastest it has ever been."
"We're flat out through Copse, through Turn 1, through Turn 2 with the DRS and its insane how fast it is. It is the best track in the world – the faster it gets, the better it gets. It's got to be the best track in the world, it's really ridiculous – it's flying a fighter jet around the track."
"The bad is that, one, I always think countries seem to waste money when they resurface the tracks. They wasted money which they could have gone to better use. And, two, the people they hired did the worst job ever."
"I mean, it's the bumpiest track I've ever experienced, it's bumpier than the Nordschleife, which is 100 years old. It's rattling your freakin' eyeballs from your brain – you can't see where you're going."
"In the straights and some of the corners but it's so insane how bumpy it is. It's so quick it's like duh-duh-duh-duh. I said to the team: I'm not going to talk on the radio because people I'm taking something or just take the mic, you know?"
"Apart from that it's fantastic but jeez, they need to hire someone better, because I don't know how you could make such a bad job in layering the track<" added Hamilton who topped FP1 and was second in FP2 in his quest to make history and win his sixth British Grand Prix on Sunday.