Latest F1 news in brief – Friday
Lauda says Hamilton needs more of a challenge than Bottas can provide

Mercedes tried to sign Verstappen – Lauda

Mercedes 'fixed' reliability problems – Bottas
Bottas gets 'precautionary' engine change at Mercedes
Vettel questions new DRS zone at Silverstone
Williams braced for Silverstone struggle
McLaren scraps Indycar plans for 2019
Raikkonen will accept 'team orders'
Ricciardo putting pen to paper 'soon'
Ferrari respond to Mercedes with new floor
Gutierrez targets F1 return on back of Mercedes role
Mercedes tried to sign Verstappen – Lauda
(GMM) Niki Lauda has revealed that Mercedes tried to sign Max Verstappen last year.
Ultimately, Verstappen was retained by Red Bull, with Mercedes team chairman Lauda saying that only happened because "Helmut Marko was faster".
"Yes, we really talked to Verstappen," Lauda told ORF broadcaster at Silverstone.
"We had conversations with his father and him in the summer of 2017," he added.
"Hamilton is the best driver, but he needs a teammate to put pressure on him so he can really show what he is capable of doing. He needs someone to push him to improve on the track," Lauda added.
By not signing Verstappen, Mercedes re-signed Valtteri Bottas for 2018 and the German team is now expected to keep both Hamilton and Bottas for 2019 and 2020.
Mercedes 'fixed' reliability problems – Bottas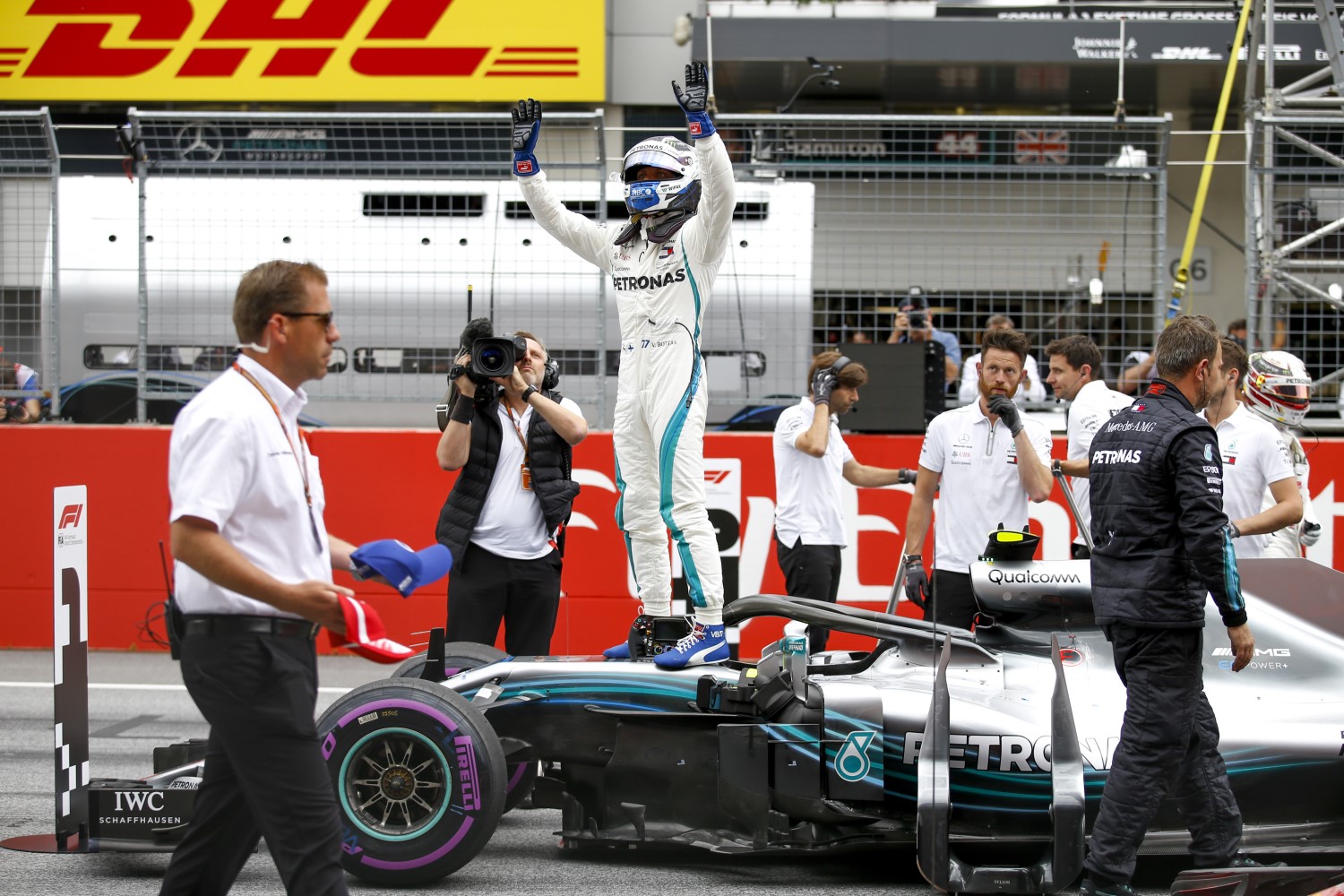 Bottas won pole in Austria
(GMM) Valtteri Bottas says he is not worried about car reliability ahead of the British grand prix.
That is despite the fact that the reigning champions had an awful Austrian grand prix mere days ago, with both Bottas and Lewis Hamilton retiring with failures.
But Finn Bottas says Mercedes has put everything right for Silverstone.
"The way the team reacted and found the bugs, it was really cool to see how quickly everything was fixed," he said.
"Everyone is confident that it will not happen again, so I'm not worried," Bottas said at Silverstone. "I think we still have a truly reliable package."
Bottas gets 'precautionary' engine change at Mercedes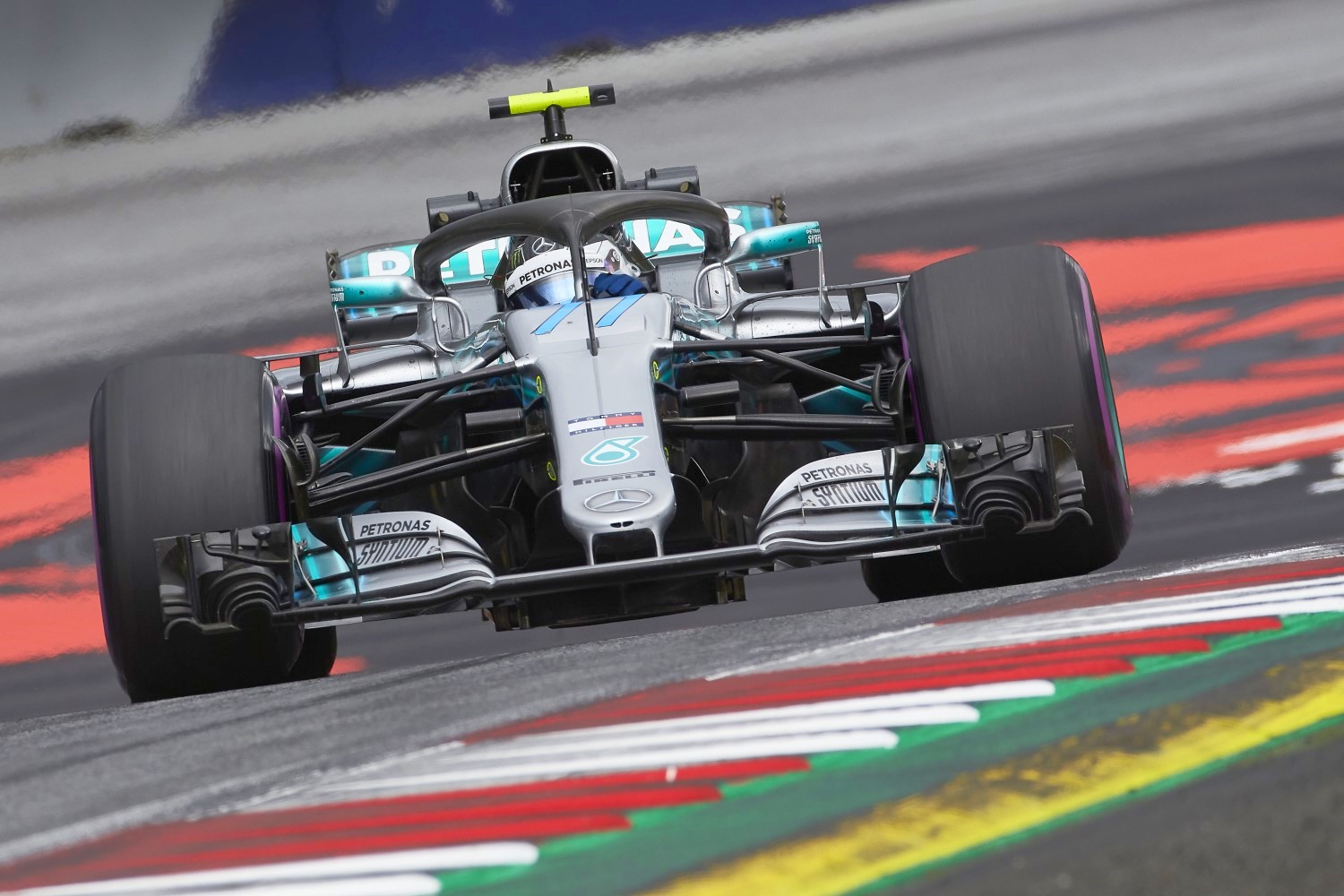 New engine for Bottas
Before the British Grand Prix weekend kicks off, Mercedes has opted to change the power unit on Valtteri Bottas' W09 as a matter of precaution after the Finn's retirement in Austria.
Bottas was hit with a hydraulic issue after 13 laps in last Sunday's race at the Red Bull Ring. The Mercedes squad has investigated and identified the issue but has nevertheless decided to allocate a new engine to the Finn, his third this season.
"Valtteri will take a third PU this weekend. This is a precaution after we suffered high temps on his second PU from heat soak following the retirement in Austria," a Mercedes spokesperson said.
"It doesn't mean PU2 is out of service, it will be used again and thoroughly checked in Germany.
"No penalties are incurred because we remain within the permitted contingent of components. FIA documents will confirm in due course."
Indeed, Bottas' engine change gets a free pass but the Mercedes driver has now reached the limit for all his unit's components. A 10-place grid penalty awaits Bottas in the event of another ICE, turbo, MGU-H or MGU-K component failure.
Vettel questions new DRS zone at Silverstone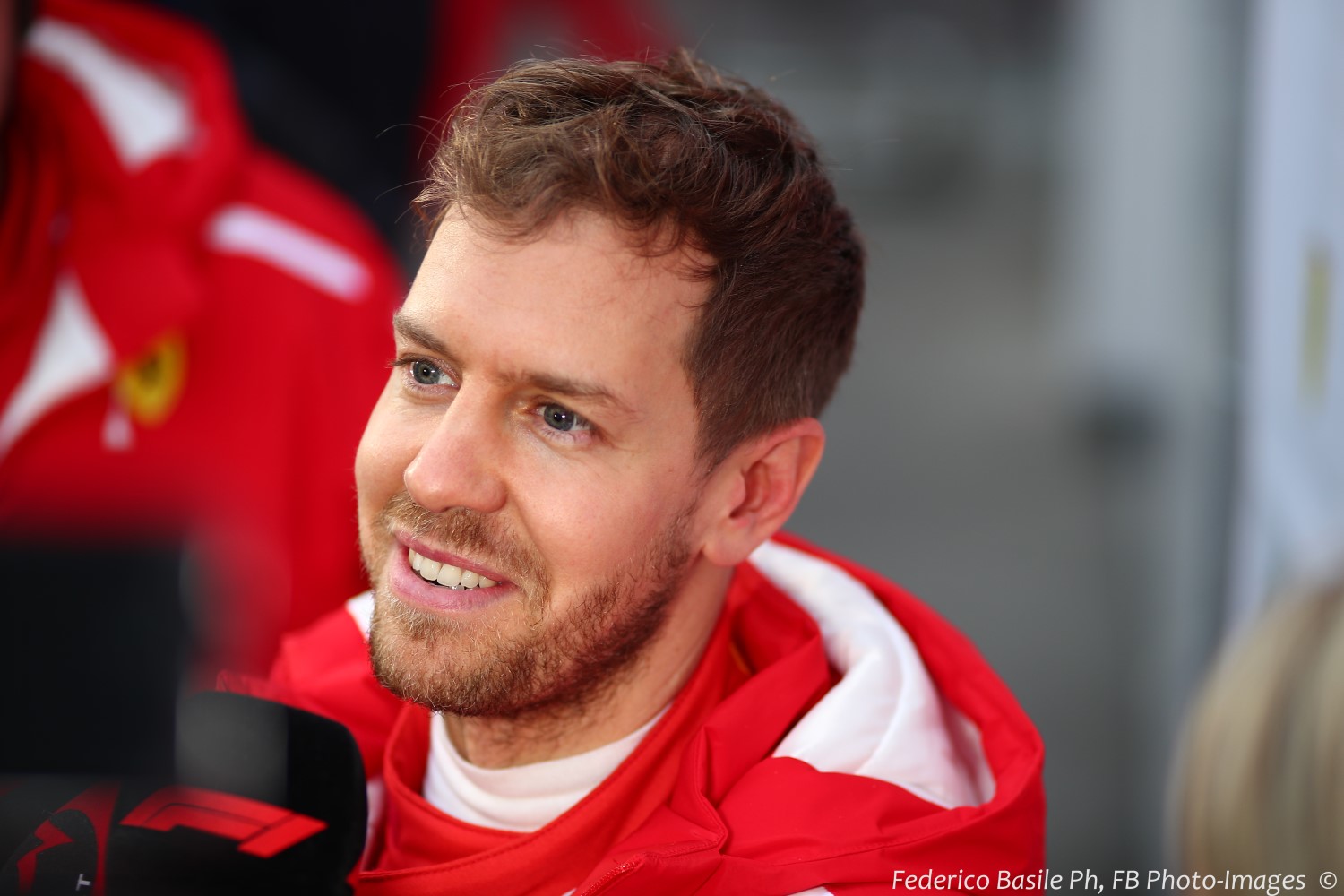 Vettel questions another artificial F1 crutch
(GMM) Sebastian Vettel has questioned the FIA's decision to include fast corners in the new DRS zone at Silverstone.
Normally, a DRS zone is a straight line simply to improve chasing cars' overtaking chances.
But for the British grand prix, a third DRS zone will include Silverstone's first two fast corners, Abbey and Farm.
"I'm a little confused," said Ferrari's Sebastian Vettel.
"I don't know what the intention is. We are talking about something only the cars with the biggest downforce will be able to do.
"If anything, this could just be an advantage for Ferrari, Mercedes and Red Bull, and I doubt that is the intention. So I don't quite understand," he added.
Williams braced for Silverstone struggle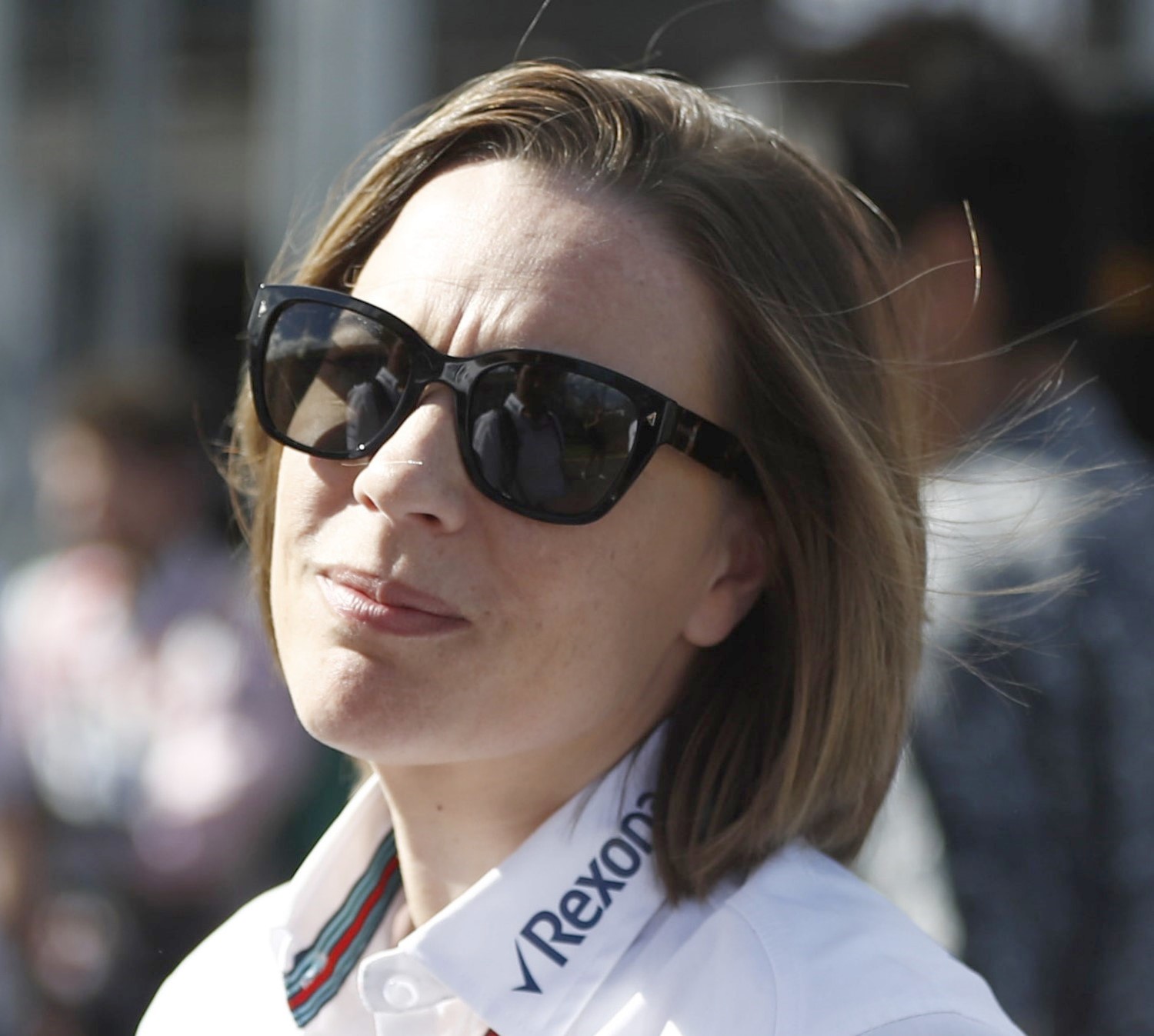 Claire Williams hired Paddy Lowe and it was all downhill from there
(GMM) Claire Williams has admitted the once-great British team will struggle at Silverstone.
Driver Lance Stroll has already called the 2018 car "slow", and deputy boss Williams says it won't get any better than that on the team's home circuit.
"We've brought our handkerchiefs," she joked.
Not just that, Williams woes will be even worse due to the British summer heat, with Claire saying: "We'll have to open up the bodywork even more, which means even less downforce.
"It's a vicious circle," she admitted.
Former Williams driver Felipe Massa admits he is not too disappointed to be missing out on the team's 2018 troubles.
"They're struggling a lot," he told The Sun.
"I really hope they improve and manage to understand their problems. When I see Williams last it's a shame, but I am happy with my decision. I am happy to be away from it and I think it was the right time," Massa said.
McLaren scraps Indycar plans for 2019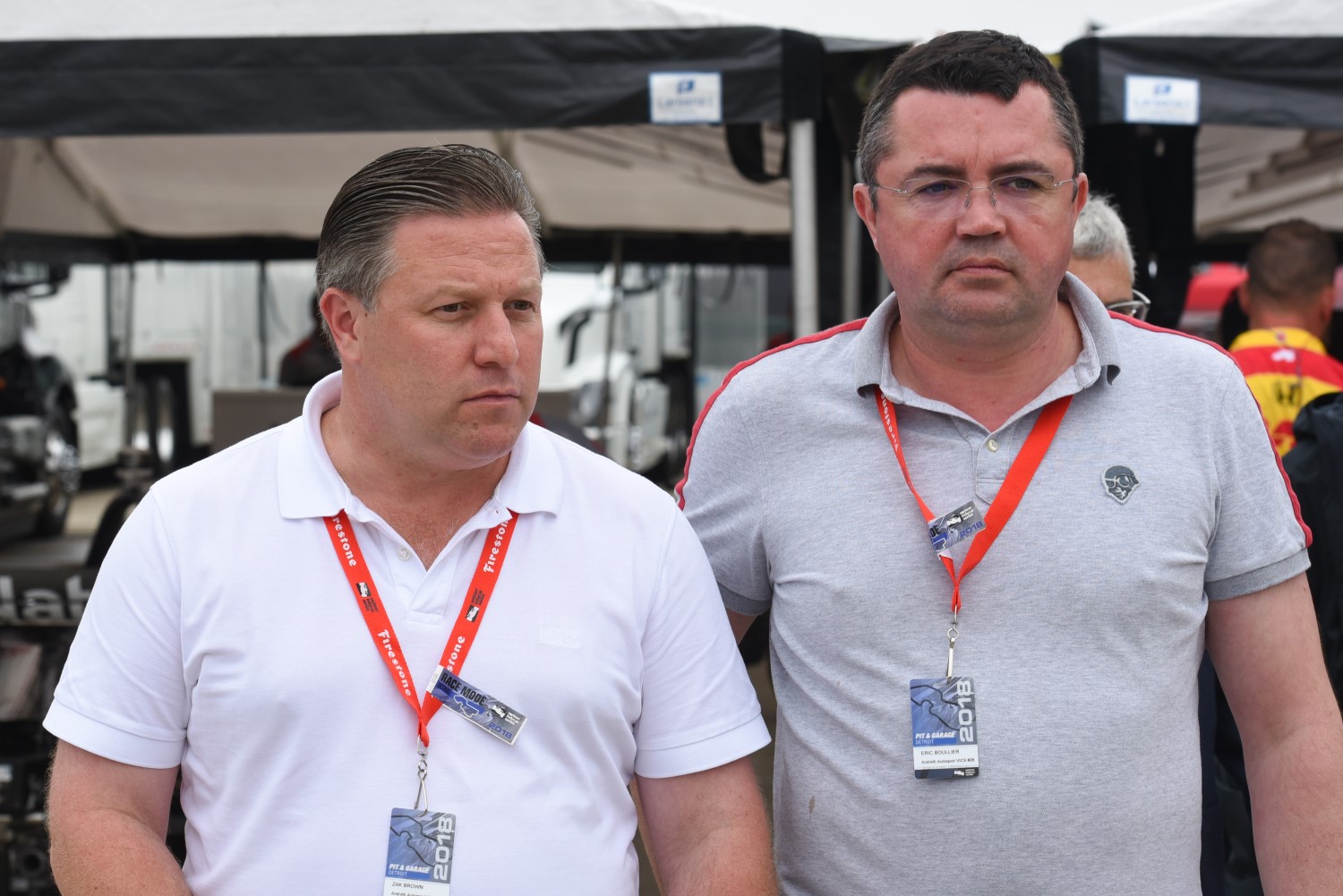 Brown and Boullier had planned an IndyCar effort, but Boullier is gone and the money men behind McLaren axed the project
(GMM) McLaren has reportedly scrapped its plans to enter an Indycar team for 2019.
The move was being planned by Zak Brown, but a performance and management crisis within the Woking based team means the Indy dream is the victim.
Auto Motor und Sport reports that the plan is "on hold" on the instruction of team financiers Mansour Ojjeh and the Bahrain royal family.
However, Brown said it is still possible that Fernando Alonso will push to complete his 'triple crown' next year at the Indy 500.
"As for what Fernando does next year, there are several options," he said.
"He really wants to win the triple crown and we would like to do it with him. For now we are not discussing next year but everything is possible."
Some believe that with Andrea Stella and Gil de Ferran now taking prominent roles at McLaren, Alonso is essentially orchestrating things at McLaren.
Brown even said this week that Alonso was part of the decision to oust Eric Boullier.
"I was not consulted, I was informed," Alonso said at Silverstone.
"Stoffel was also informed. Of course, Zak wanted to know my opinion of Andrea and Gil, but I fully respect any of their decisions."
However, team executive Brown admits that McLaren could still be "years" away from winning.
"I don't know if it will be two, ten (years) or something in between, but realistically, it will take a while to solve it," he said.
"We have to be very realistic and honest to ourselves and our fans and say we have a long journey."
Raikkonen will accept 'team orders'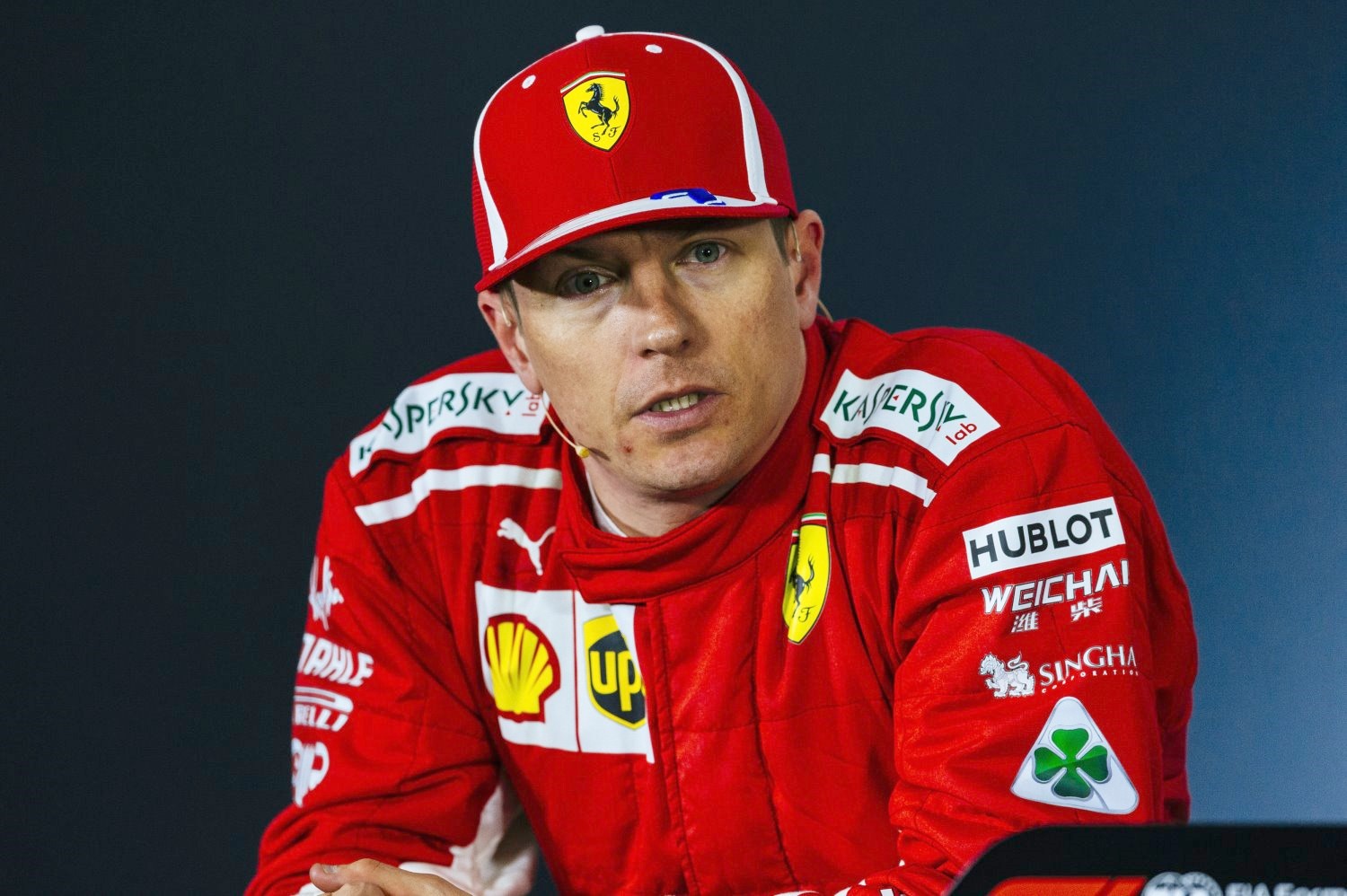 Kimi Raikkonen
(GMM) Kimi Raikkonen says he is happy to eventually accept Ferrari 'team orders'.
In Austria, many were surprised when the Italian team did not order Raikkonen to let Sebastian Vettel past so that he could boost his championship lead.
But Finn Raikkonen says no one should be surprised.
"Nothing has changed. We follow our guidelines like I have since I came to Ferrari in 2007," he said at Silverstone.
"Only the journalists make it a big story.
"Team orders will play a role sooner or later, and that's fine with me too, but that time has not come yet," Raikkonen added.
It is expected that Ferrari will replace the 38-year-old with Sauber youngster Charles Leclerc for 2019.
"We'll see whether I continue with Ferrari or not," Raikkonen said on Thursday. "At the moment I don't know."
Ricciardo putting pen to paper 'soon'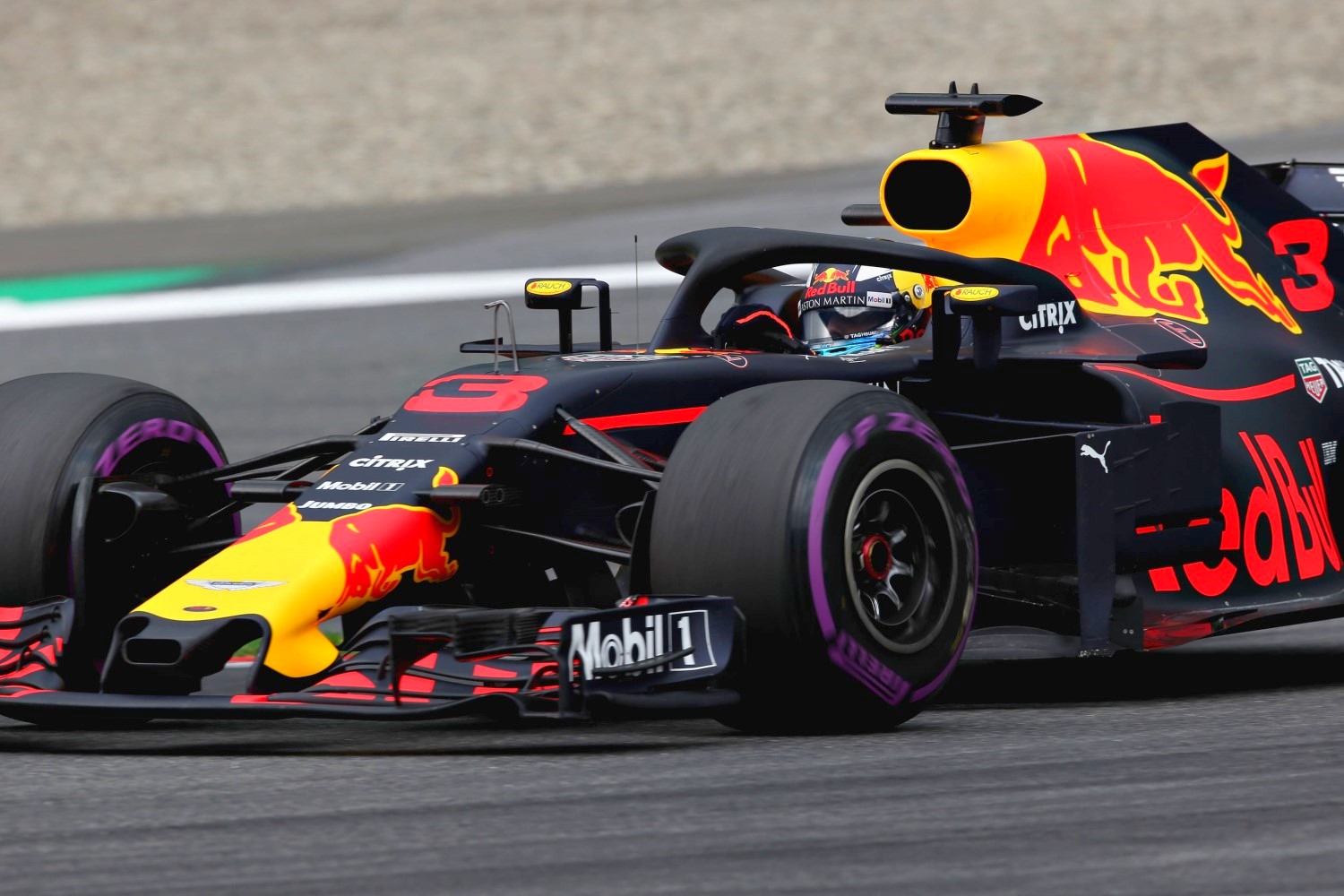 Ricciardo to stay with Red Bull
(GMM) Daniel Ricciardo now appears certain to be re-signing with Red Bull for 2019 and 2020.
Earlier, the Australian was linked with moves to Ferrari, Mercedes or McLaren, but now it appears as though an announcement about him staying put will be made before the August break.
"It's not on paper yet but soon it will be," Ricciardo said at Silverstone.
He admitted some of the holdup was about finding common ground on Red Bull's engine plans for 2019.
Red Bull has subsequently signed up with Honda.
"I listened to the arguments of the team on this issue — more than once," he smiled at Silverstone. "They explained all the reasons to me.
"Most important of all, I needed to understand that the contract with Honda was not signed in a fit of emotion, or because the relationship with Renault completely deteriorated.
"I know the team has done all the necessary homework, and Red Bull really believes this is the right move," Ricciardo added.
Ricciardo's teammate Max Verstappen told Corriere della Sera newspaper: "You'll see. Daniel will stay with us."
Ferrari respond to Mercedes with new floor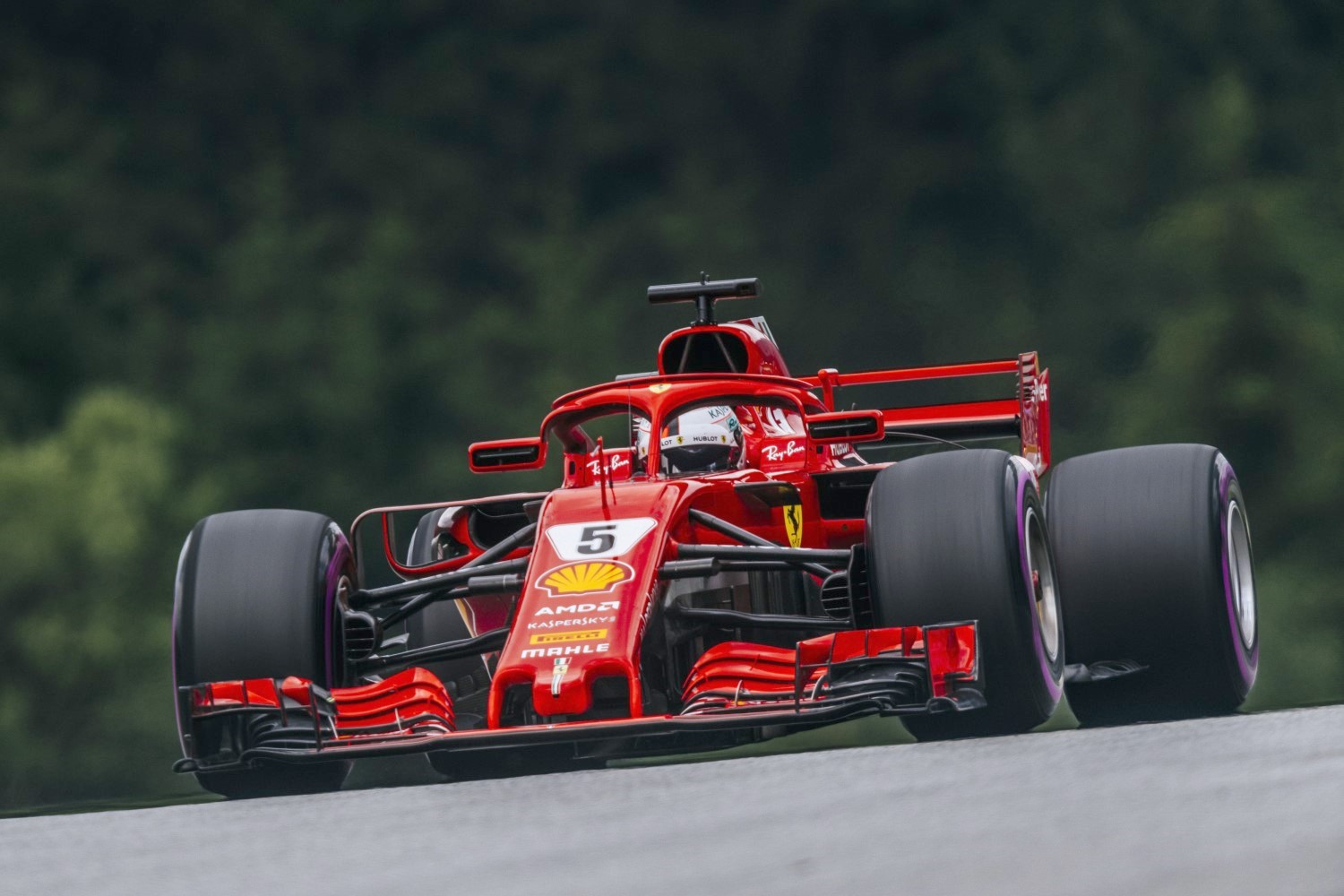 New floor for Ferrari
Ferrari are ready to roll out an update of their own following back-to-back upgrades from Mercedes.
The Silver Arrows unveiled their 'Spec 2.1' engine at the French Grand Prix before introducing new aerodynamic updates the following week in Austria.
Although both Lewis Hamilton and Valtteri Bottas retired from the Austrian Grand Prix, the upgrades did initially help Mercedes lock down the front row in the previous two races.
But now Ferrari are hoping for improved performance through the high-speed corners at Silverstone with a brand-new floor.
Unexpected high temperatures and the return of Pirelli's thinner tread of tire for the British Grand Prix weekend puts more emphasis on a balanced car.
The new floor will be trailed in Friday's practice sessions before a final decision is made on whether to keep it in place for qualifying and the race itself on Sunday.
And Red Bull boss Christian Horner feels tire degradation could have a big role to play at Silverstone.
"Last year we had Kimi [Raikkonen] have a tire blow out, and Sebastian [Vettel] blew a tire as well," said Horner via Autosport.
"So they have introduced this new construction of tire for the new-surface races, and that has suited Mercedes incredibly well.
"Barcelona and Paul Ricard [where the new tire was used] were both tracks where they have had wins.
"You can see why Toto [Wolff] has been campaigning to keep this tire for the rest of the year.
"I think that they [Mercedes] will be very strong at Silverstone, but the temperatures if this heat wave continues; we see that these tires are very sensitive to heat. That could be a really interesting variable thrown into the mix.
"Silverstone is always extremes, it either extremely cold, extremely wet or extremely windy. Could this year be extremely hot?"
Gutierrez targets F1 return on back of Mercedes role
Slow in IndyCars, maybe Gutierrez can have another go at F1 if he brings a large enough check
Former grand prix driver Esteban Gutierrez says his focus is now on getting back to Formula 1, having been working with Mercedes for the past six months.
The Mexican has been helping the Brackley-based team out with simulator and development work and feels that there is a chance for him to make an F1 comeback.
This weekend, he will return to an F1 cockpit for the first time since being dropped by Haas at the end of 2016 when he will demonstrate a Mercedes W07 as part of the British Grand Prix weekend.
Speaking to Motorsport.com about his plans, Gutierrez said: "This weekend I'll be driving the world championship car of [my last] year, the one that I was following all year as the reference car.
"I've been working with the team [Mercedes] from the beginning of this year as a development driver, doing a lot of simulator, focusing on my preparation and getting to know the team. It's great to be back and I want to thank the team for this opportunity."
Although Gutierrez has made appearances in IndyCar and Formula E since leaving grand prix racing, he says that he does not want to give up on his F1 ambitions.
"Both were great opportunities to try what is out there," he said. "I really enjoyed the new challenges, but my aim is Formula 1.
"I feel that I have a lot to give as a driver in Formula 1 and giving up is not an option for me. Anything is possible. That's my goal and I am working hard for it."
When asked if his Mercedes role could lead to a test in a 2018 car, he said: "I'm hoping for that. My objective is to contribute the team as much as I can."
Gutierrez says he kept news of his Mercedes work secret because he did not want any distraction from his efforts with the team, but felt that the demo run at Silverstone was a good opportunity to speak about matters.
"I wanted my space to work quietly, with the team and also on myself, physically, mentally, in every aspect. This weekend was a great way to share the news with everyone." Motorsport.com