Latest F1 news in brief – Wednesday
Mercedes hope Austria failures did not damage more parts

Mercedes hopes to avoid Silverstone penalties

Ecclestone questions 2019 Miami race
Ferrari have best F1 engine now – Hamilton
Renault 'party mode' disappoints drivers
Brawn hopes 'fast' Alonso stays in F1
Boullier resigns from McLaren role
Lowe Admits Williams Were Not "Quick Enough" In Austria
'Start of a new era': Demolition begins at Circuit Gilles Villeneuve
Mercedes hail strategist after Austria error
Mercedes hopes to avoid Silverstone penalties
(GMM) Mercedes is hoping to avoid penalties this weekend at Silverstone.
Last weekend, the reigning world champions suffered an ultra-rare double DNF, with Ferrari boss Maurizio Arrivabene wondering if the new upgrades were to blame.
"(They were) entirely separate failures," Mercedes technical boss James Allison said, "and neither of them related to the introduction of the new power unit."
As for whether the failures mean Mercedes will have to replace parts and face penalties over the British grand prix weekend, Allison said he isn't sure.
"We hope not, because we think both of the failures that we had were confined to the items that failed," he explained.
However, Allison also said he can't be sure, because failures often affect other systems of the car.
"But we don't think so. We think we will be in good shape for Silverstone," he said.
Ecclestone questions 2019 Miami race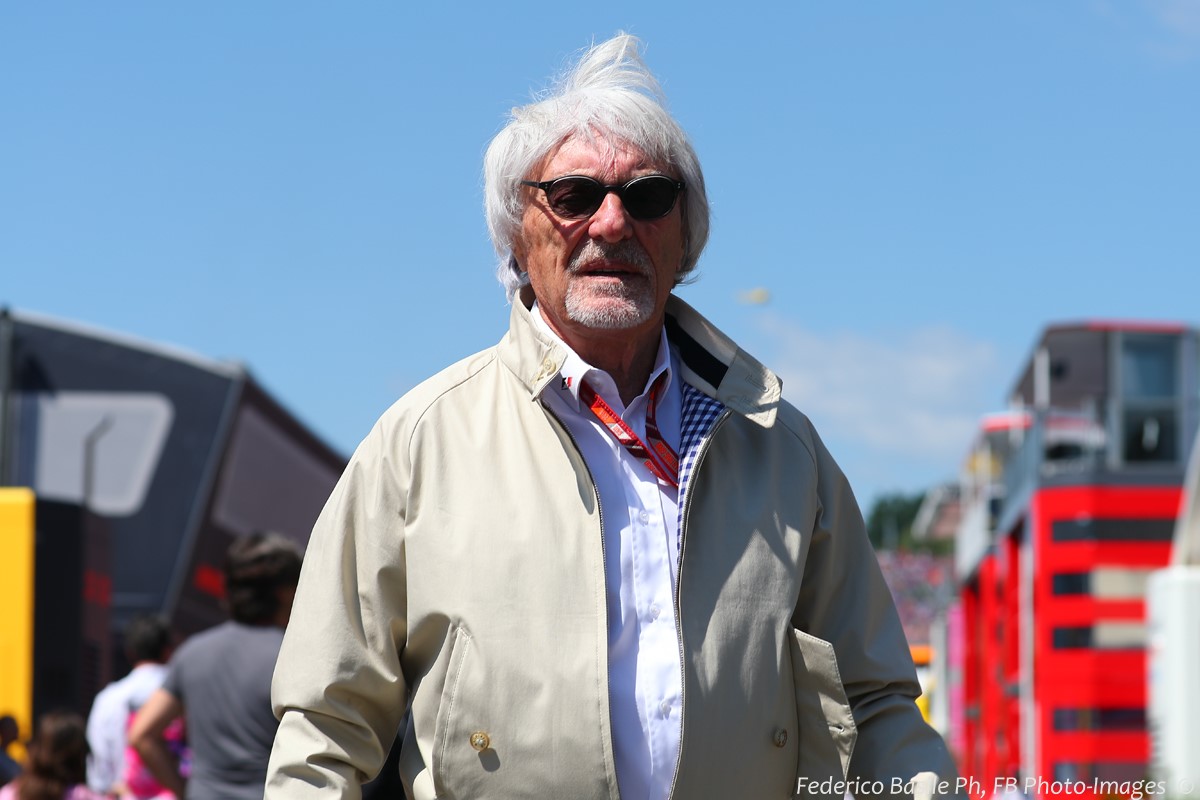 Bernie Ecclestone knows the liberals (who protest everything) will kill off the Miami race
(GMM) Bernie Ecclestone has questioned whether Liberty Media will be able to add Miami to next year's F1 calendar.
F1's new owners are confident they will add the second US date to the schedule for 2019.
But Ecclestone, who made a rare visit to the F1 paddock last weekend in Austria, isn't so sure.
"We looked bloody hard at getting a race in Miami in my time, and we encountered various obstacles," the former F1 supremo told the Daily Mail.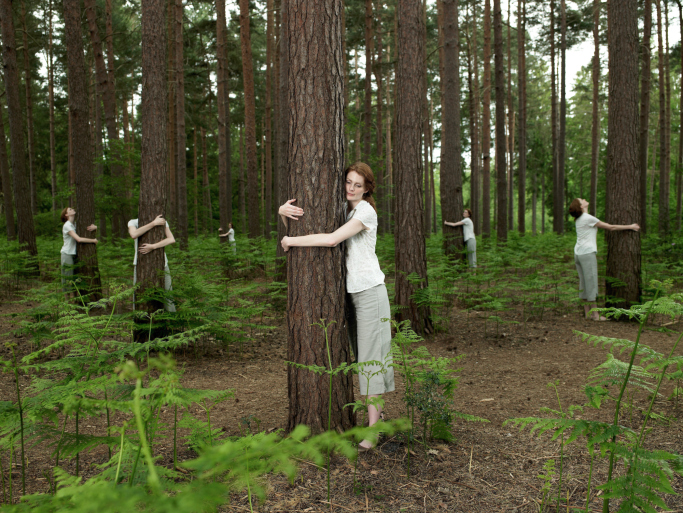 They'll go to any length – Protests, hugging trees, lawsuits
Indeed, those obstacles are now starting to emerge.
Christian Sylt, an F1 business journalist writing for Forbes, quoted a source who said a group of locals "have managed to deny the use of the parcel of land behind the arena for the F1 race".
The City of Miami and Liberty Media did not comment.
But Ecclestone said: "These guys (Liberty) might manage to get the deal done, but it will be tough. It is not just about money, but about other issues.
"Street races are always hard work," he added.
Ferrari have best F1 engine now – Hamilton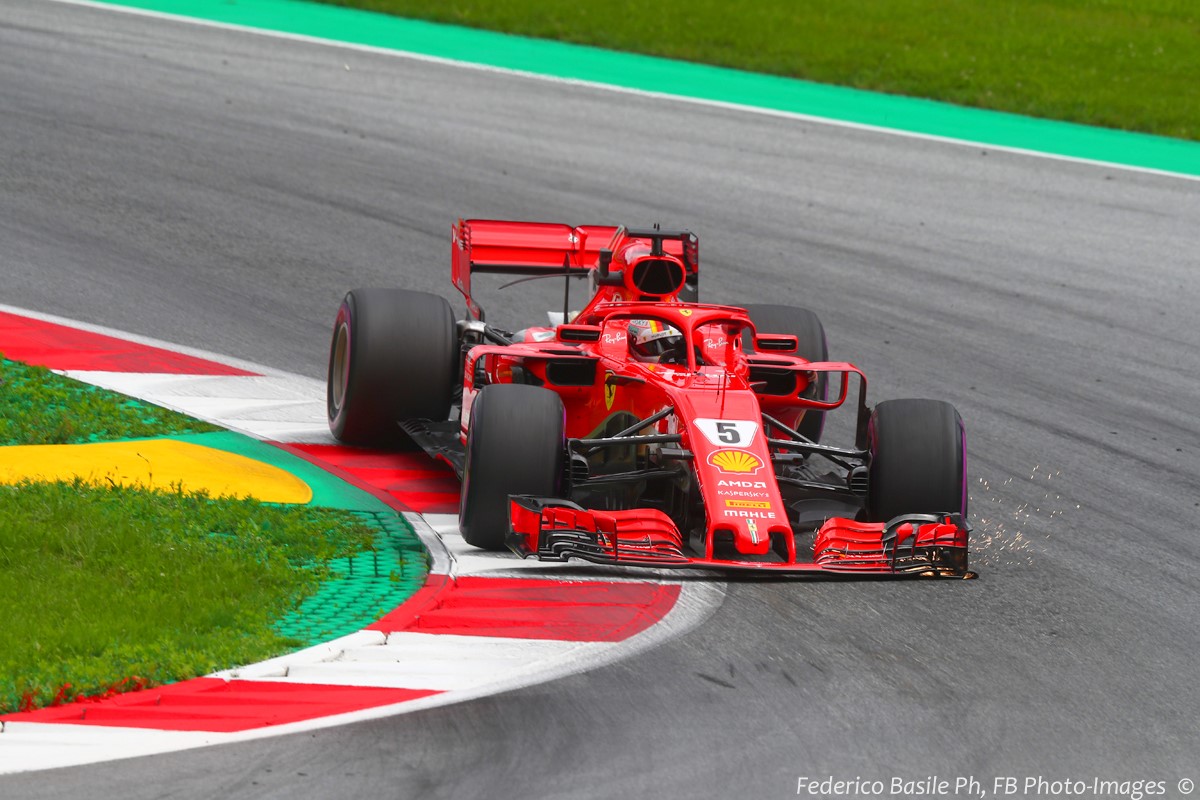 The Ferrari is making good power this year
(GMM) Ferrari may now have overtaken Mercedes as the maker of the best engine in formula one.
Red Bull competes with F1's third best engine, the Renault, whose boss Christian Horner said: "They (Ferrari) have a super engine.
"Our chassis is probably the best of the top three cars, but we couldn't get past them. They have power to spare," he told Brazil's Globo in Austria.
Horner's colleague Dr Helmut Marko agrees.
"You do not have to look too hard to see the impressive power they have," he said.
And even reigning world champion Lewis Hamilton thinks Ferrari has finally overtaken Mercedes in the power stakes.
"They're ahead of us in that sense, there's no question," said the Mercedes driver.
Even Sauber boss Frederic Vasseur admitted that the Swiss team's surprising boost in form this year is in large part due to the 2018 Ferrari engine.
"Having the same version of the Ferrari engine is making all the difference for us," he said.
"We are improving our chassis step by step, but it is undeniable that we have the help of this year's engine."
Renault 'party mode' disappoints drivers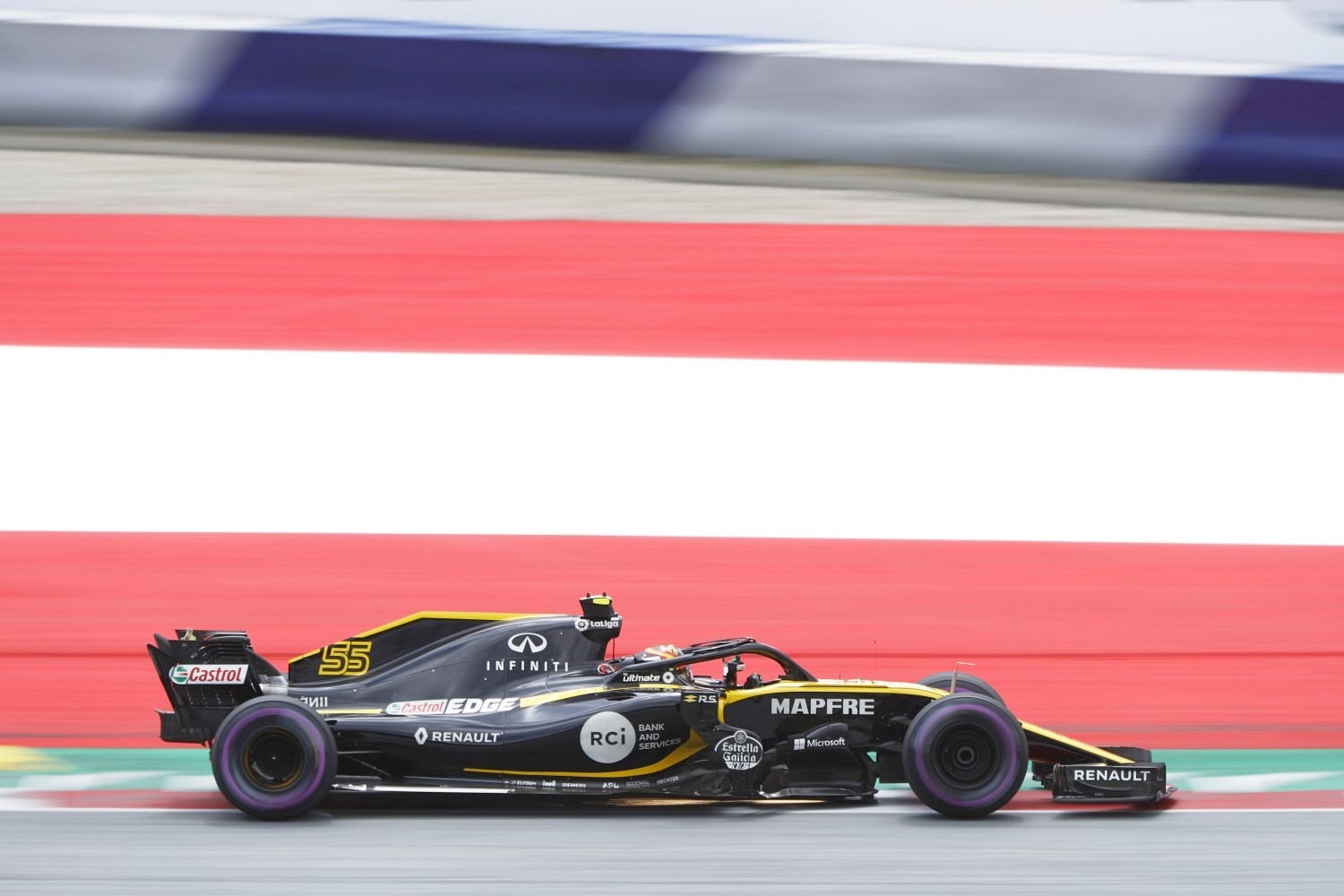 Carlos Sainz Jr in the Renault
(GMM) Renault drivers say they could barely feel the effect of the new qualifying 'party mode' in Austria.
The French supplier has lagged behind Mercedes and Ferrari in terms of giving its drivers a special qualifying engine mode with significantly more power.
But the Renault 'party mode' was finally added in Austria.
"I didn't feel much," admitted Red Bull's Max Verstappen.
"I think there was a small increase in power, but I'm not sure it is fully optimized yet. I think it has improved a little, but it was hard to feel," he added.
According to AS newspaper, team boss Christian Horner agrees: "I think it was more an appetizer than a party."
Even the works Renault drivers were not impressed.
"I think something more important has to happen to make it noticeable," said Nico Hulkenberg.
"I don't know what they've told you about what we have, but I can tell you that it wasn't shocking."
And McLaren's Fernando Alonso said: "We trust that it will do more, but it is difficult to make a direct comparison between the previous map and this one."
Brawn hopes 'fast' Alonso stays in F1
Ross Brawn
(GMM) F1 sporting boss Ross Brawn says he hopes Fernando Alonso stays in F1.
Rumors are growing stronger by the race that the Spaniard, who won Le Mans recently and last year raced at Indianapolis, may quit F1 at the end of the season.
Brawn says the way Alonso has handled multiple consecutive weekends of sports cars and F1 is impressive.
"You never know, maybe he's looking for something out of formula one, but I really hope that's not the case," Brawn, representing Liberty Media, is quoted by Marca.
"He is still very fast and F1 needs drivers like him with charisma and talent," he added.
Boullier resigns from McLaren role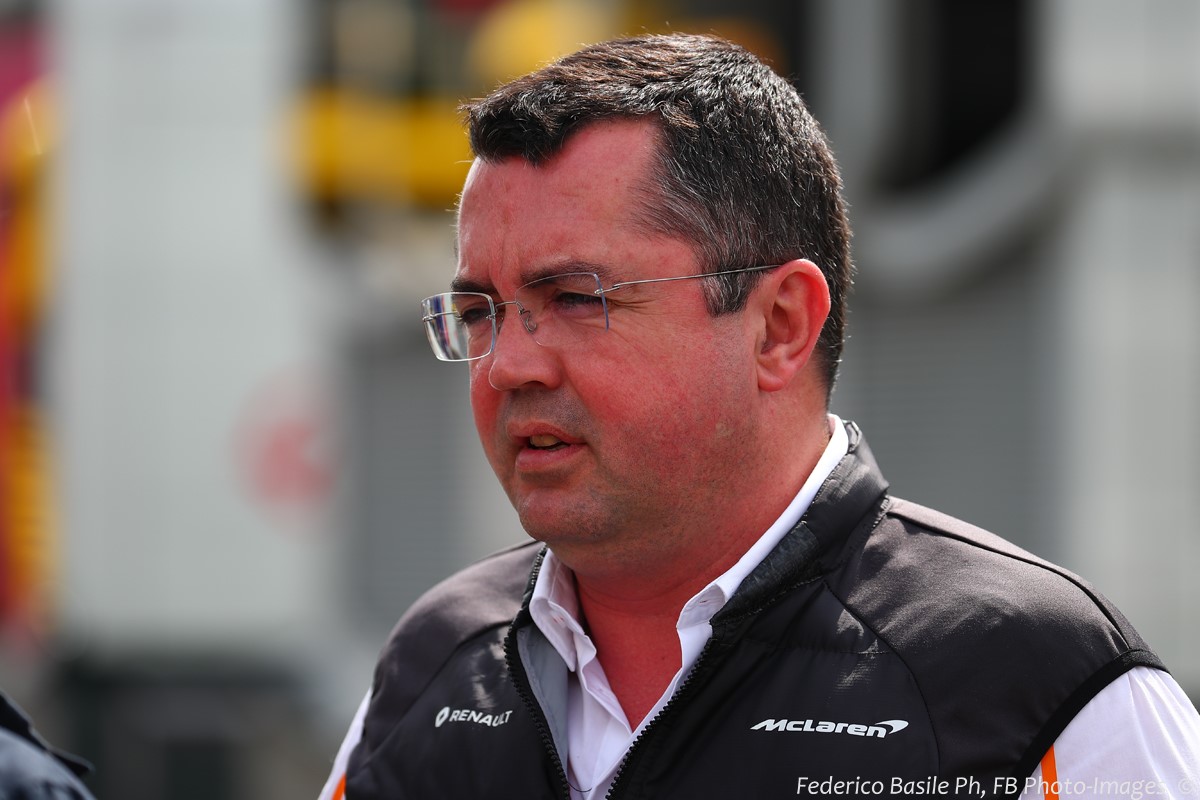 Eric Boullier has failed again
McLaren Racing Chief Executive Zak Brown yesterday accepted Eric Boullier's resignation from his position as Racing Director. He also announced a simplified technical leadership team.
Simon Roberts, COO of McLaren Racing, will oversee production, engineering and logistics. Andrea Stella is appointed Performance Director, responsible for trackside operations. Gil de Ferran takes up the new role of Sporting Director, to maximize the effectiveness of the team's racing package.
These changes are the beginning of a comprehensive program of positive changes to the technical leadership of McLaren's racing organization. The team will invest to retain and attract the best talent, internally and externally, to return McLaren Racing to the front of the grid.
Zak Brown, CEO, McLaren Racing, said:
"The performance of the MCL33 in 2018 has not met the expectations of anyone at McLaren, especially our loyal fans. This is not the fault of the hundreds of committed and hard-working men and women at McLaren.
"The causes are systemic and structural, which require major change from within. With today's announcement, we start to address those issues head on and take the first step on our road to recovery.
"I would like to take this opportunity on behalf of the entire team to thank Eric for his service and contribution to McLaren and wish him well in his future endeavors."
Eric Boullier said:
"I am very proud to have worked with such a brilliant team over the past four years, but I recognize now is the right time for me to step down. I want to wish everyone at McLaren the best for the remainder of the season and for the future."
AR1.com Observation McLaren adopted a Matrix organization and, like all matrix organizations, it has failed miserably. They do not work and we have seen them fail repeatedly. When Bernie ran F1 as a dictator everyone knew who the boss was and F1 flourished. That goes for race teams as well. If run in dictatorship style they have more success.
Lowe Admits Williams Were Not "Quick Enough" In Austria
Paddy Lowe has failed the Williams team
Williams Martini Racing chief technical officer, Paddy Lowe was pleased to see both cars finish the Austrian Grand Prix but apart from that conceded it was another disappointing day for the Grove outfit.
Lance Stroll received a ten second time penalty that moved him behind teammate Sergey Sirotkin as the Williams pair finished thirteenth and fourteenth at the Red Bull Ring.
Both Mercedes AMG Petronas Motorsport retired along with Nico Hulkenberg, Daniel Ricciardo, Brendon Hartley and Stoffel Vandoorne and Lowe believes it is a positive sign that both Stroll and Sirotkin finished.
"It is good to get two cars home as many teams didn't manage that, but, having said that, overall it was a disappointing day for us.
"The expectations on pace were higher than we saw this afternoon, where, ultimately we weren't quick enough to get points on a day when a lot of points were on the table."
Tire wear was a major issue in Austria and that hurt Williams as they made an extra stop after falling away from the points paying positions.
"We had a good one-stop strategy that would have worked until our pace fell apart.
"We then had enough of a gap for a free stop towards the end, and so pitted both cars again to protect against any tire wear issues in the final laps.
'Start of a new era': Demolition begins at Circuit Gilles Villeneuve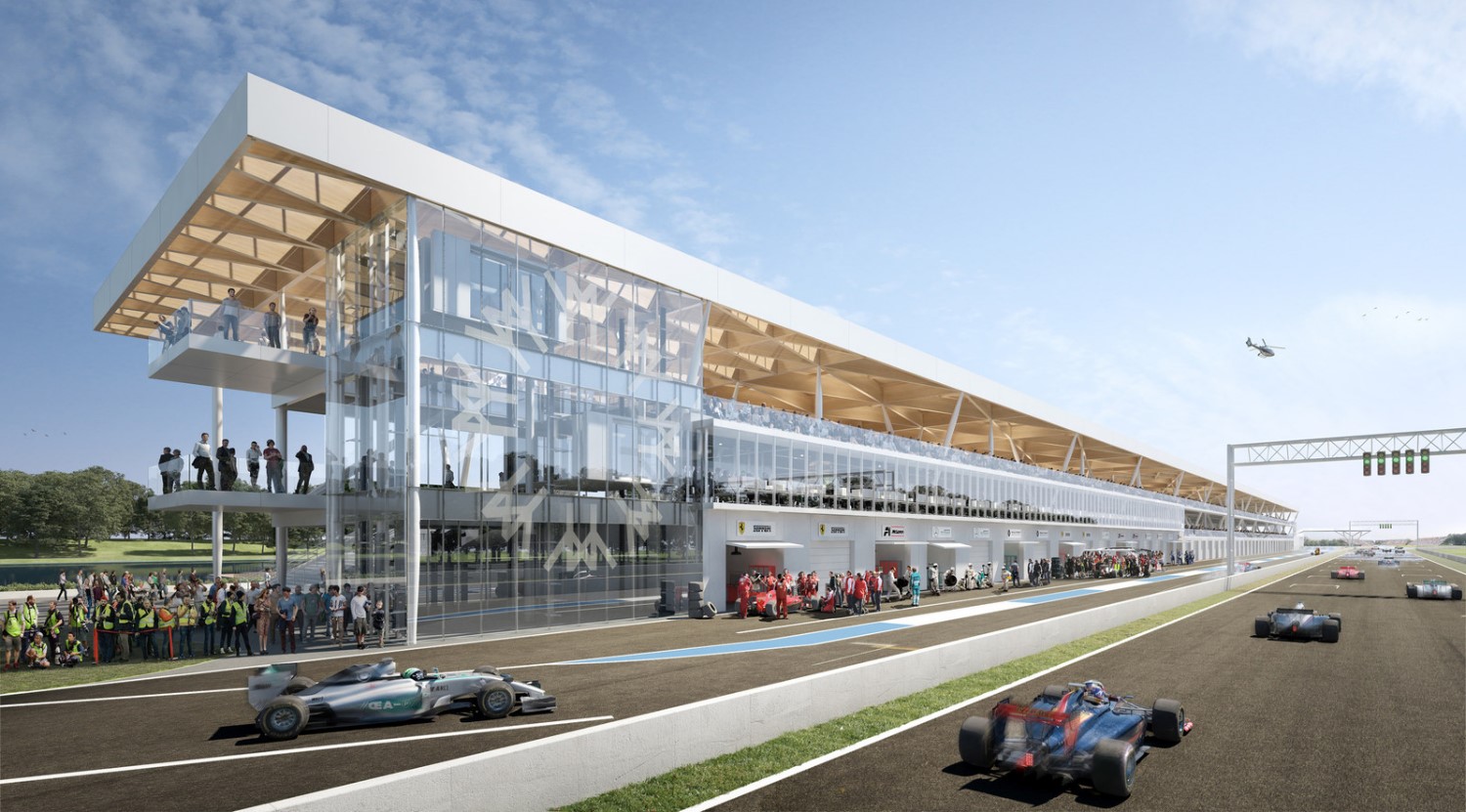 New Paddock Garages to be up by 2019 race
Demolition of the paddocks at Circuit Gilles Villeneuve began Tuesday — the first step of a $60-million rebuild that Formula One organizers say will be ready in time for next year's Grand Prix.
"It's the start of a new era," said Grand Prix CEO François Dumontier, adding that the new building replacing the aging paddocks would enhance Montreal's international image.
The Quebec government is contributing $18 million while the city of Montreal is footing the rest of the bill for the project — deemed necessary to meet the F1's current requirements. The work will be completed by April, Dumontier said.
The city recently spent $16 million renovating the hospitality area and resurfacing the track before this year's edition of the Grand Prix — bringing the total investment this year to $76 million.
The new, three-story building will include reception halls for social events and increase the seating capacity of the loges — corporate boxes overlooking the track — to 5,000 from 1,800. It will have garages and staff offices on the first floor, loges and media areas on the second and more loges and terraces on the third.
The design by Les Architects FABG was inspired by some of the modernist pavilions at Expo 67.
Contractor Groupe Geyser Inc., which submitted the winning bid in a call for tenders in December, will carry out the work.
The price tag for the project has jumped from about $30 million in 2015 to $48 million last year, to the $59.9 million approved by Montreal city council in April.
Mayor Valerie Plante said in April the expense was justified by the popularity of the event with out-of-town visitors, who make up 52 per cent of attendance at the Grand Prix.
Pile foundations will be installed to minimize the impacts on cyclists and allow other activities to continue in Parc Jean Drapeau during the Grand Prix.
Montreal first hosted the Grand Prix in 1978 and the paddocks were built in 1988. Montreal Gazette
Mercedes hail strategist after Austria error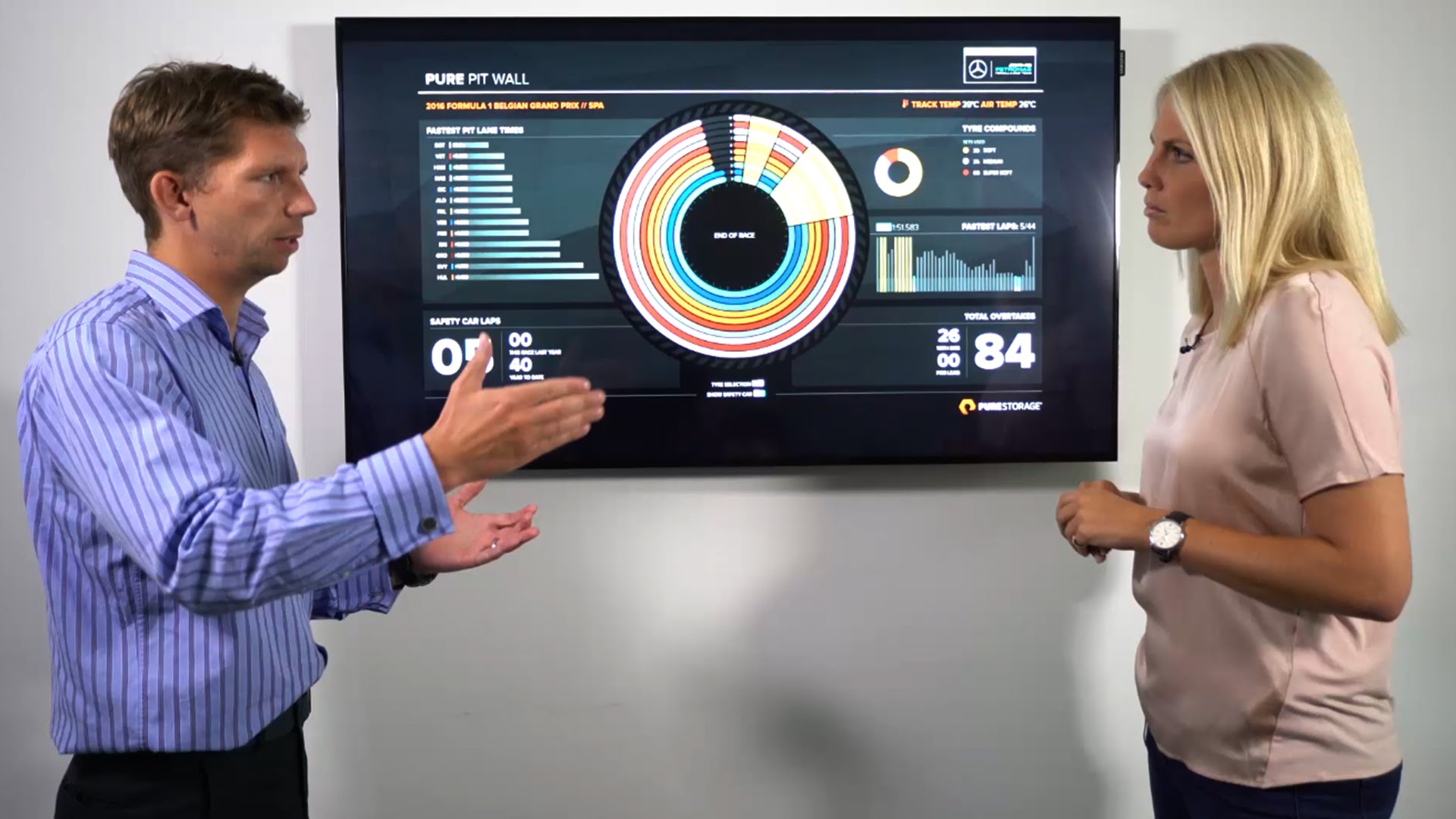 James Vowles (L) is the Mercedes Chief Strategist
Formula One champions Mercedes rallied around chief strategist James Vowles on Tuesday and dismissed reports he had been forced to apologize publicly for a mistake in last Sunday's Austrian Grand Prix.
Vowles spoke to Lewis Hamilton, his words heard by millions of television viewers worldwide, after a tactical error dropped the Briton from first to fourth when a virtual safety car was deployed.
"That's my mistake, Lewis, and I'm very sorry for it," Vowles told the four-times world champion, who later retired from the race, in a rare radio intervention. "I have thrown away the win," he added.
Mercedes on Tuesday described as baseless any suggestion that Vowles had been "thrown under the bus" by the team.
Speaking in a debrief on the Mercedes YouTube channel, technical director James Allison said Vowles had "an extremely broad pair of shoulders" and his actions reflected the culture within the team.
"People will hold up a hand when they have made a mistake knowing that the team's attitude to mistakes is that they are things that we learn from rather than throw blame around for," he added.
"So it was a very good example of strong leadership by James, trying to explain to Lewis what had happened."