Dee Ann Andretti Passes Away at 76 (Update)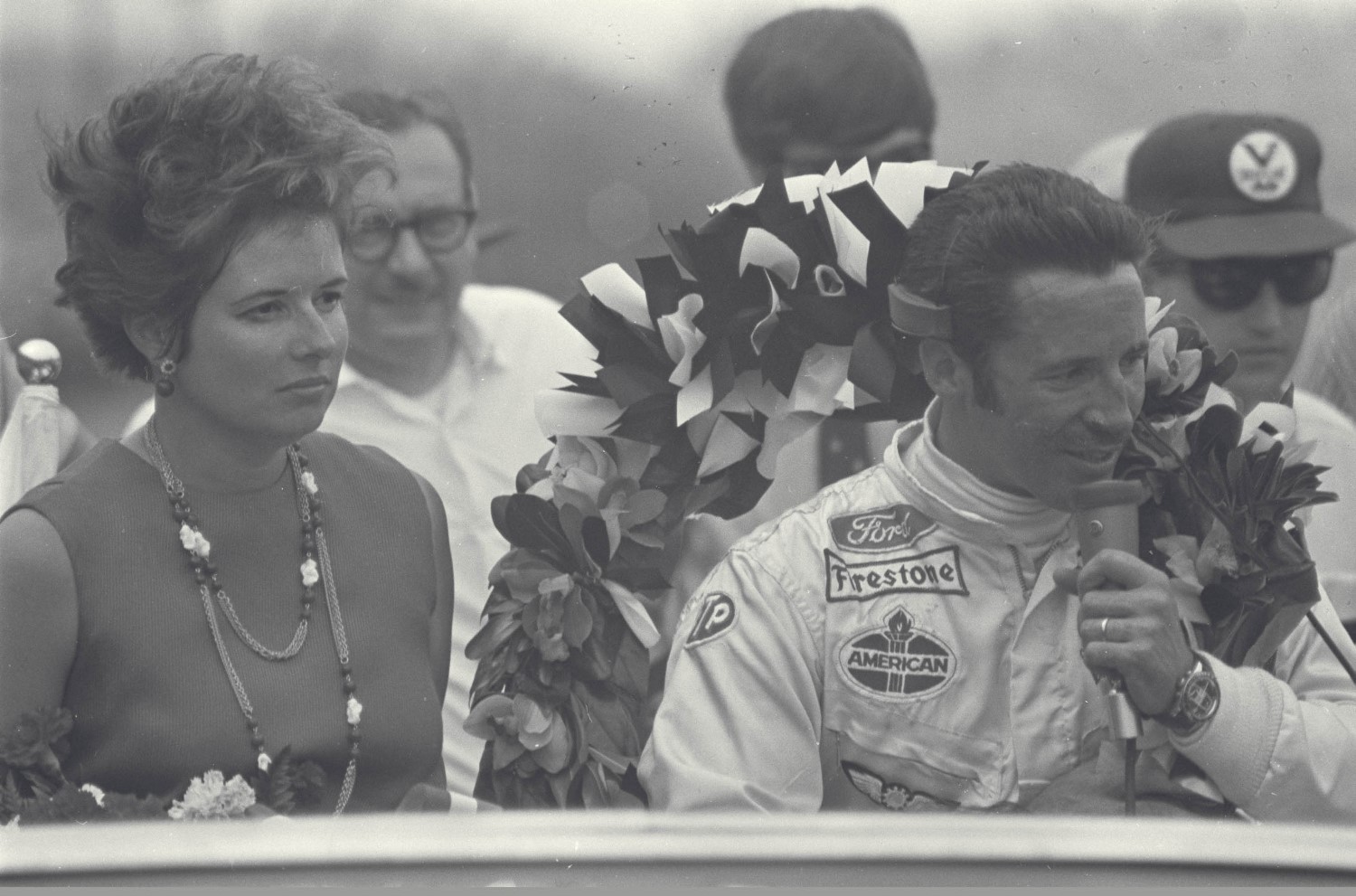 Dee Ann and Mario after winning the 1969 Indy 500
UPDATE Statement from Mark Miles, Hulman & Company president and CEO, on passing of Dee Ann Andretti:
"Everyone at Hulman & Company sends our condolences to the Andretti family on the passing of Dee Ann Andretti. She was the matriarch of one of the most prominent families in motorsports history.
"It was with Dee Ann's love and support that her husband, children and grandchildren have thrived in racing for more than five decades, at the Indianapolis Motor Speedway and around the globe.
Our thoughts and prayers are with Mario, their children Michael, Jeff and Barbie, and the rest of the Andretti family."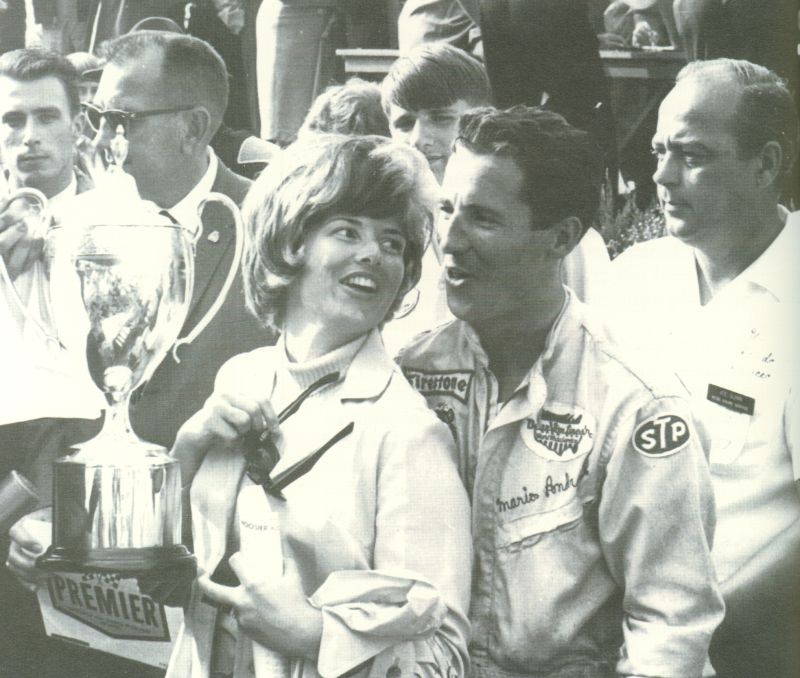 In victory circle together in late 1960s
07/03/18 The Andretti family has lost their anchor – Dee Ann Andretti, 76, wife of racing legend Mario Andretti for 57 years. She leaves behind her husband, sons Michael and Jeff, daughter Barbie Dee and seven grandchildren.
Dee Ann Hoch was Mario's English teacher when the young Italian boy arrived in Nazareth, Penn., the hometown where the Andretti family still lives. They married late in 1961 and, while Mario Andretti traveled the country and the world winning races and championships, Dee Ann preferred to stay home and raise their three children – Michael, Jeff and Barbie.
Dee Ann suffered a massive heart attack a couple of weeks ago and was admitted to the hospital at that time but the heart attack was so massive she was unable to pull through.
Mario left her only to fulfill his obligations at Road America for the Verizon IndyCar Series event in Elkhart Lake, Wisc.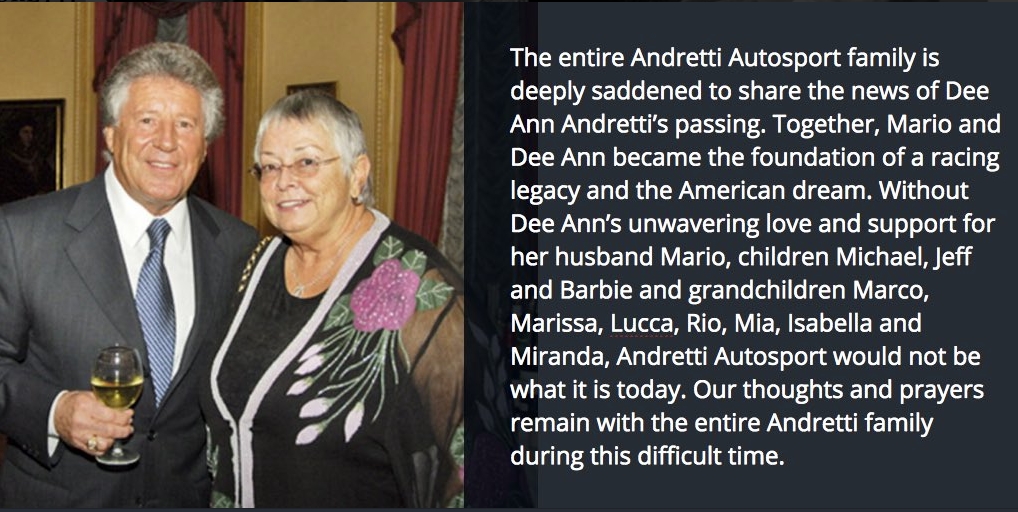 Andretti Autosport Tribute
While Dee Ann did attend many USAC races early in Mario's career, she considered her No. 1 job taking care of the family. She would come to some races but those appearances lessened over the past decade or so.
Funeral arrangements are pending.
Our sincere condolences to the Andretti family