Latest F1 news in brief – Saturday
Leclerc was smiling a lot Friday

Leclerc signs EUR 5 million Ferrari contract

Hulkenberg doubts Renault can catch top teams
Mercedes to announce drivers 'soon' – Wolff
FIA approves new Mercedes mirror design
Alonso admits 2018 could be last F1 season
Kubica still looking for 2019 race seat
F1 should not be artificial like Mario Kart, says Vettel
Toro Rosso brings big updates to Austria
Team Chiefs Call For New F1 Rules To Be Finalized ASAP
Kubica says Williams 2018 car's biggest strength is its paint job
Leclerc signs EUR 5 million Ferrari contract
(GMM) Charles Leclerc has put pen to paper on a two-year Ferrari deal.
That is the claim of La Gazzetta dello Sport, the authoritative Italian sports daily with sources close to the Maranello team.
The newspaper claims Leclerc, who currently drives for Sauber, will earn EUR 2 million next year, rising to 3m in 2020.
An announcement is tipped to be made between the Belgian and Italian grands prix at the end of August.
Reigning GP2 champion Leclerc, 20, will replace Kimi Raikkonen and therefore become Sebastian Vettel's new teammate.
Another rumor is that the Ferrari 'academy' driver will even start at Ferrari early, ousting Raikkonen before the end of the season.
"We have a contract with Charles until the end of the season and have not talked about the future yet," Sauber team boss Frederic Vasseur said in Austria.
"I can understand the rumors in the press, but they have nothing to do with reality."
Hulkenberg doubts Renault can catch top teams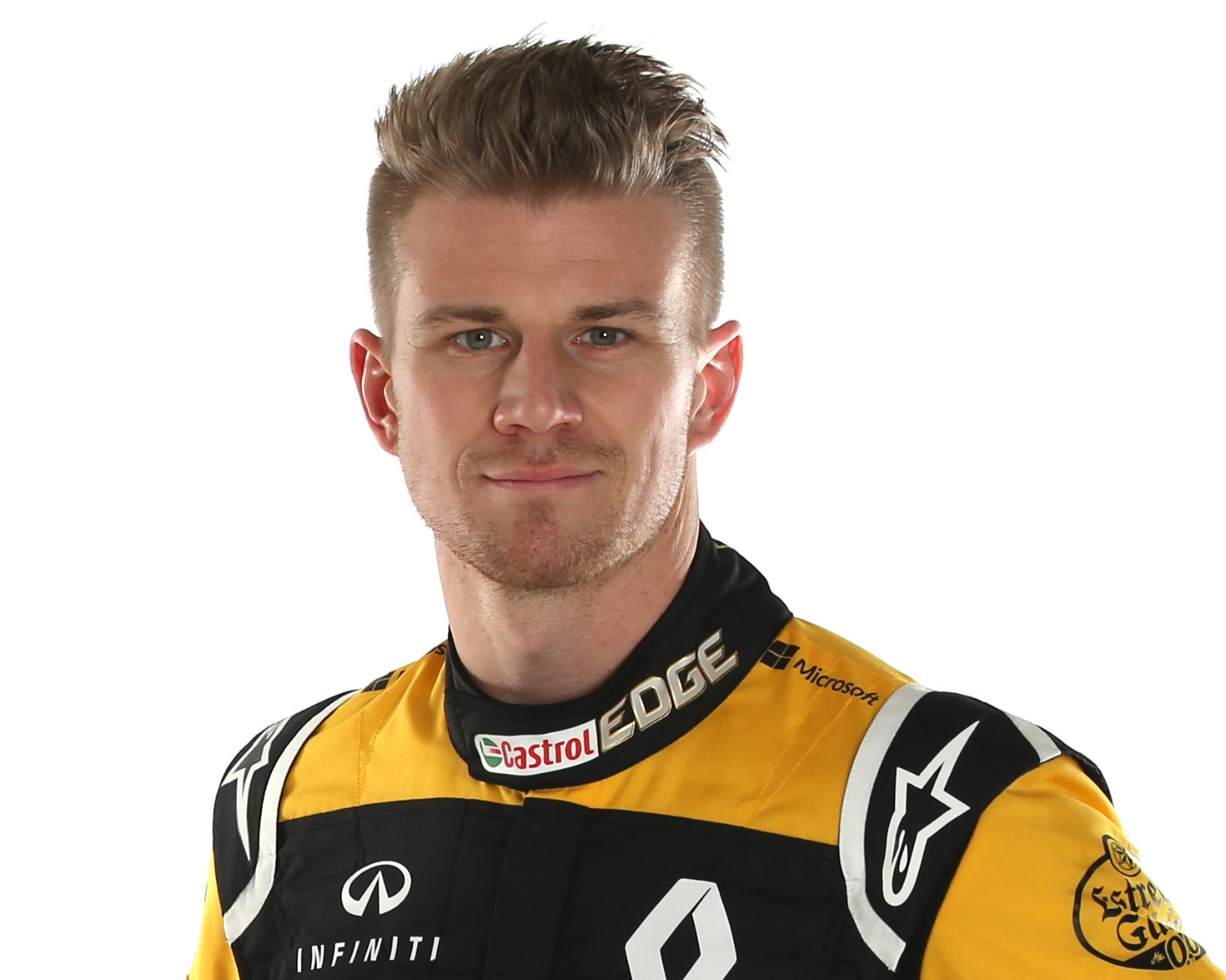 Nico Hulkenberg
(GMM) Nico Hulkenberg doubts Renault can catch up with the top three teams in 2018.
The German driver admitted that Renault is now clearly 'best of the rest' behind Ferrari, Mercedes and Red Bull, but thinks that will stay the same this year.
"I am quite satisfied with the updates this year," Hulkenberg said. He is referring to a new 'qualifying mode' in the engine and updated MGU-K unit.
"But realistically we can't expect too much. As we have seen, the top six cars are just too strong. They drive in their own world.
"I wouldn't have too many hopes to catch them in that regard this year," he added.
Valtteri Bottas, a Mercedes driver, agrees that in terms of engine power, Renault is still behind.
"At the moment the difference between Ferrari and Mercedes is almost nonexistent," the Finn told Italy's Corriere della Sera.
"The Renault engine is slightly behind. But we are all much closer than we were a year ago."
Mercedes to announce drivers 'soon' – Wolff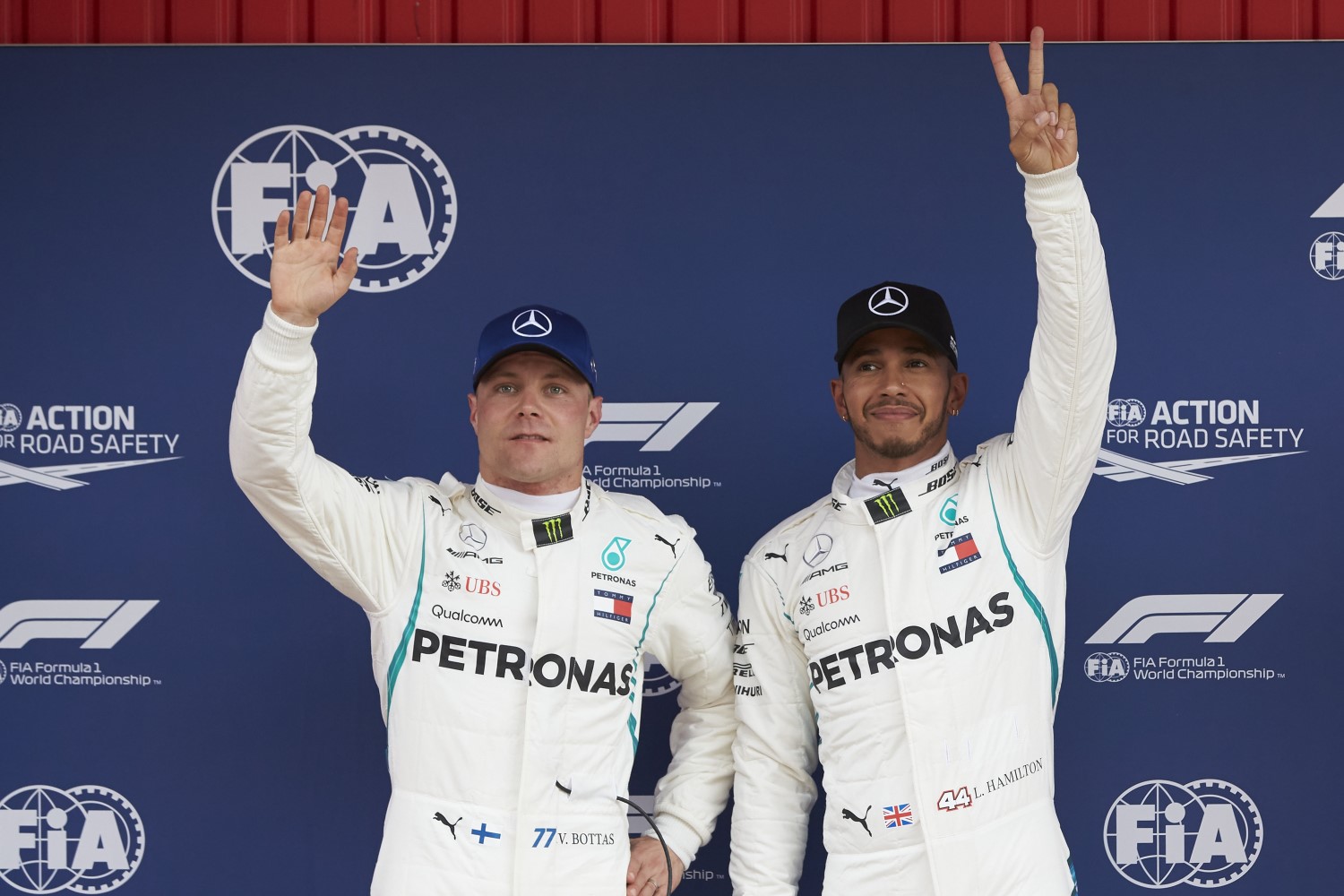 Soon to be announced
(GMM) Toto Wolff says Mercedes will announce its 2019 driver lineup "soon".
It is now widely known that Lewis Hamilton has inked a new two-year deal, and has asked for Valtteri Bottas to be retained for the same 2019-2020 period.
"When will the contracts be done? Soon," team boss Toto Wolff told Corriere della Sera.
"When? Let's see. We are in the last stages of negotiation.
"There are still some details," he added. "Lewis has become a global brand for us, so it's all about trademark rights and PR days.
"But the $45 million fee that is being talked about in England? I think some of them were looking for a headline."
Wolff did, however, acknowledge that if Hamilton does re-sign, so too will Bottas.
"The talks with Valtteri run parallel to those with Lewis," he admitted.
"He is a guarantee that even the second car will be driven quickly, and it's a stability factor as well."
FIA approves new Mercedes mirror design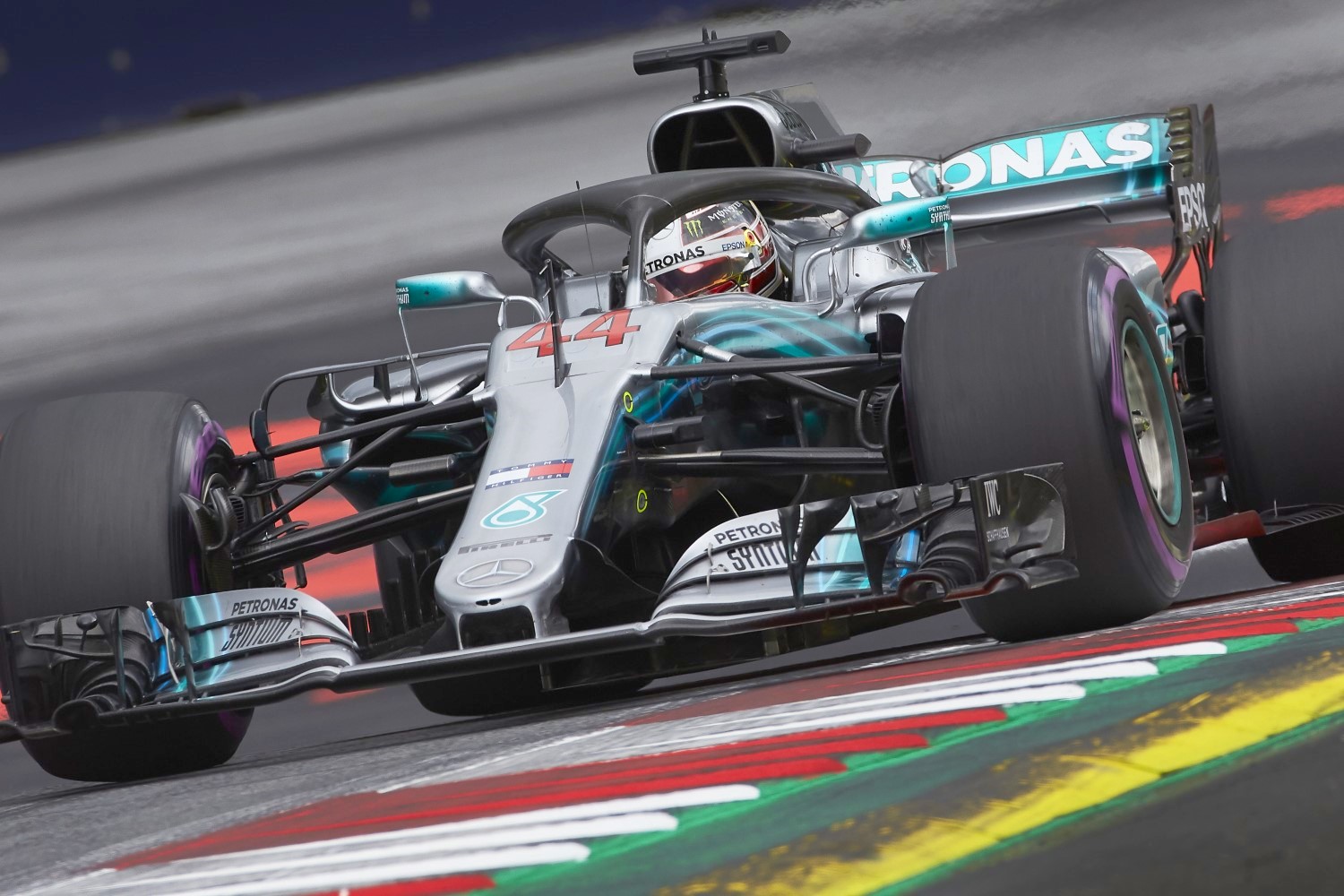 Note Mercedes' new mirror design
(GMM) The FIA has shown a green light to Mercedes' controversial new mirror design.
The reigning champions brought a substantial upgrade package to Austria, and the aerodynamically-styled mountings of the mirrors attracted attention in the pitlane.
"This is illegal," Ferrari technical boss Mattia Binotto is quoted by Auto Bild.
FIA technology boss Jo Bauer added: "Let's wait, but they can drive how they like in free practice."
Certainly the Mercedes drivers seemed to like the Austria update.
"From the moment I drove out of the garage, the car felt better than it did last week," said Lewis Hamilton.
And Italian newspaper Corriere della Sera said the FIA ultimately decided that Mercedes can keep using the controversial new mirrors in qualifying and the race.
"Everything seems to work so far," team boss Toto Wolff told Bild newspaper.
"But we still have to wait for qualifying and the race. I can imagine that the top three in qualifying will be hundredths of a second apart."
Alonso admits 2018 could be last F1 season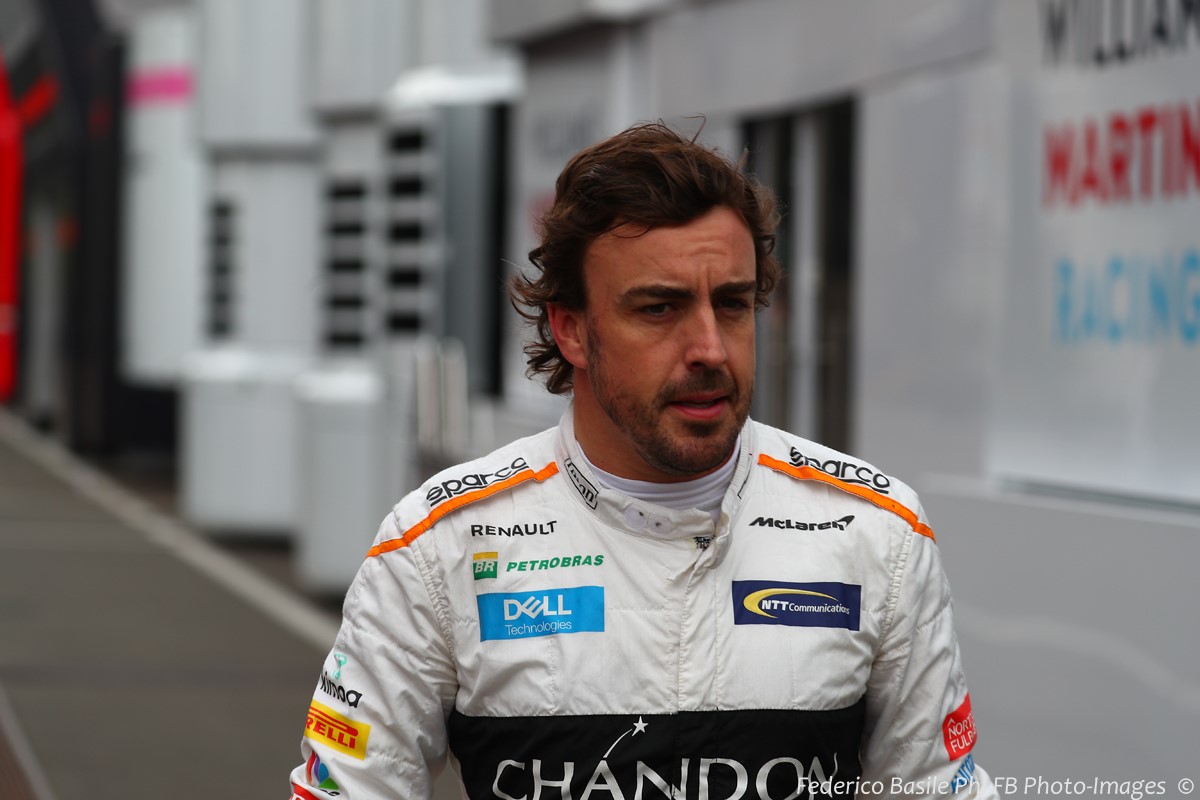 Alonso knows McLaren cannot win so why stay in F1
(GMM) Fernando Alonso has admitted that this season could be his last in formula one.
The Spaniard, once a two-time champion, is still acknowledged as one of the best on the grid but seemingly no longer able to attract the attention of the top three teams.
In recent years, he has spread his wings to the Indy 500 and Le Mans and rumors suggest he could race full-time in the US-based Indycar series in 2019.
"I don't know if I will continue in formula one," Alonso admitted on Cadena Cope radio.
"It's a decision I'll have to make, but nothing is decided or planned. I do not want to end up with a bad taste in my mouth, in the sense of entering a time when I cannot give 100 per cent.
"I do not know if it will be this year or in several years but the most important thing is to enjoy now, and feel useful, contributing something extra to the car or the team," the 36-year-old explained.
"If I lose that, it will be difficult to continue. There are attractive challenges in the future: the triple crown, the Indy 500.
"When the summer is over and I contemplate all the possible options, I will make the best decision for the good of my team and the fans," Alonso said.
Kubica still looking for 2019 race seat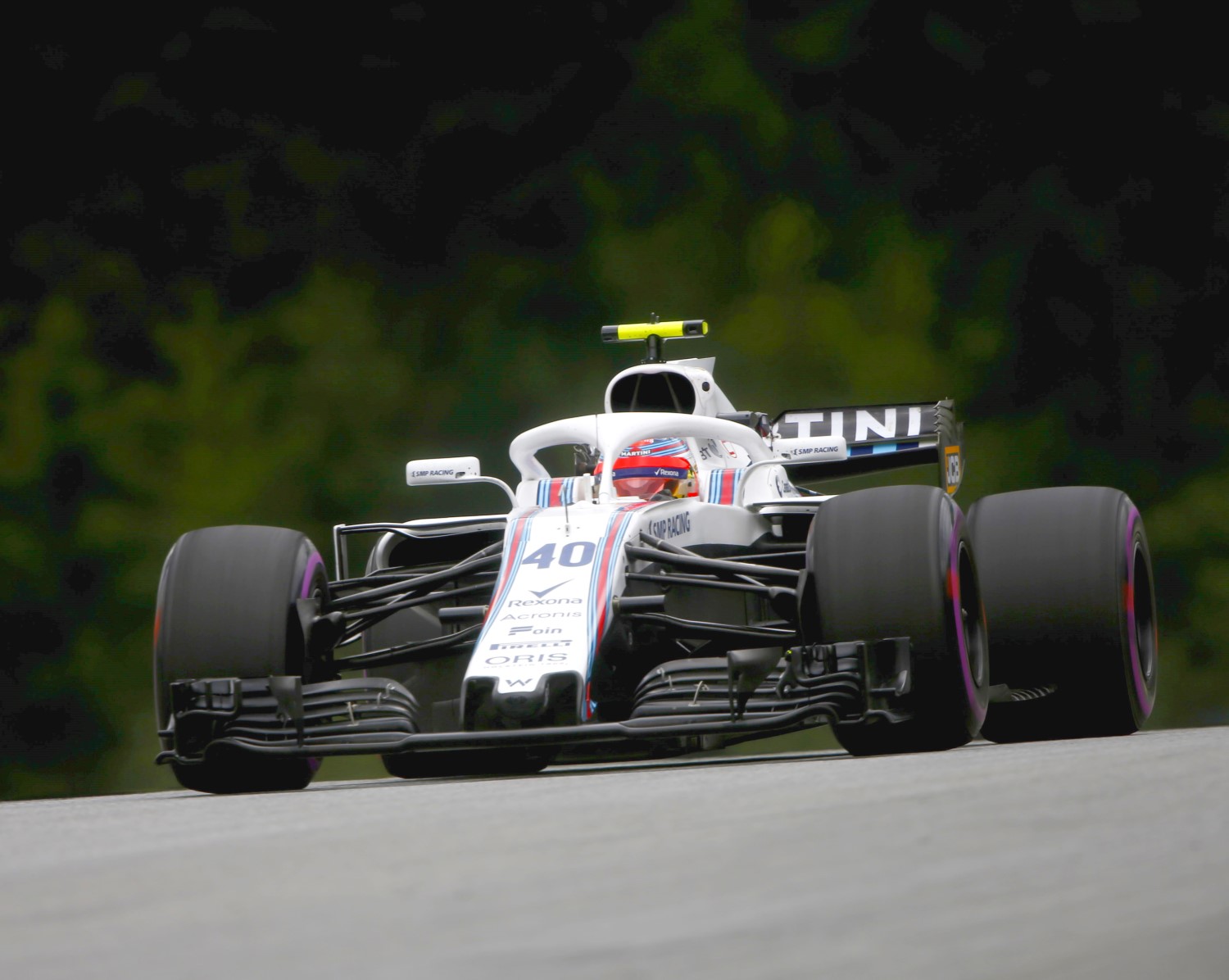 Kubica Friday in Austria
(GMM) Robert Kubica says he is still hoping to secure a formula one race seat for 2019 — but says it doesn't have to be with Williams.
The Pole and former BMW and Renault driver was signed up as Williams' reserve and occasional Friday driver this year.
At the same time, Williams has entered arguably its biggest ever slump.
Asked what he likes about the 2018 car, Kubica joked in Austria: "The engine. And the livery is nice."
He said Williams is not really making progress in terms of solving its performance crisis.
"If I say that we have made a step forward, you will write that we have made a step forward. But I can't say that we have really made a step forward," Kubica said.
The 33-year-old says he is still looking to step into a race seat for 2019.
"My situation has not changed since the end of last year," Kubica said in Austria.
"There will be a lot of talk, but I stay away from it. Right now the top drivers are doing their contracts. So fortunately you have someone else to write about except me," he told reporters.
"I want to get an opportunity to race next year. That's the goal.
"Last November there was only one vacancy, here at Williams, but now there are more teams. My goal is to be on the grid next year," he added.
Mercedes boss Toto Wolff says the situation at Williams is sad.
"The car is extremely difficult to drive — you can see that from the onboard. And unfortunately, there are no easy solutions in formula one," he said.
Wolff was also asked about the situation at Force India, amid rumors of near insolvency.
"The financial situation is tense, but on the sporting side they are doing well and so it should be interesting for investors," he said.
F1 should not be artificial like Mario Kart, says Vettel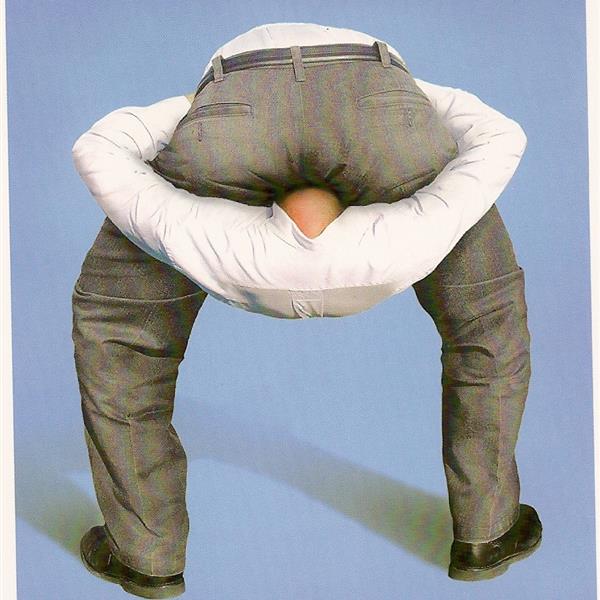 AR1.com warned its readers the day F1 announced wider tires and higher downforce would all but eliminate passing in F1. Now they need more artificial DRS to compensate
Sebastian Vettel fears Sunday's Austrian Grand Prix will resemble a computer game, as Formula One's rulers desperately attempt to jazz up the show.
Lewis Hamilton heads into the ninth round of the championship at the Red Bull Ring in Spielberg 14 points clear of Vettel in the standings and, having topped both practice sessions on Friday, he will start as the favorite to extend his advantage.
The sport's officials have introduced an extra Drag Reduction System (DRS) zone in Austria, which allows drivers the luxury of pressing a boost button on their steering wheel to help with overtaking. The move comes after four processional races in Spain, Monaco and Canada, while last week's spectacle in France was saved only by a first-corner crash caused by Vettel.
"There are a lot of people who like Mario Kart, but F1 shouldn't be artificial," said Vettel, who finished behind the two Mercedes cars in practice. "I don't know if it is a solution to put in an extra DRS zone. Maybe it helps with overtaking, but if you end up just driving past another car, that isn't very exciting either.
"There is more tension and excitement if the car is behind, and something happens, rather than if you just sail past."
F1 overhauled its technical regulations last year in an attempt to make the racing more entertaining, but increased downforce on the cars has made it harder for the car following. The more durable tires have also contributed to a lack of strategic unpredictability, with one-stop races increasingly becoming the norm this season.
Indeed, qualifying is as vital as it has ever been, with the past four rounds won from the front of the grid.
Hamilton believes he must put his Mercedes car on pole on Saturday. "Position on the grid is proving to be more and more crucial because it is harder for us to overtake," said the defending champion.
"Here, they have gone from one, to two, to now three DRS zones to try to make the racing more exciting because it hasn't been that up until now.
Toro Rosso brings big updates to Austria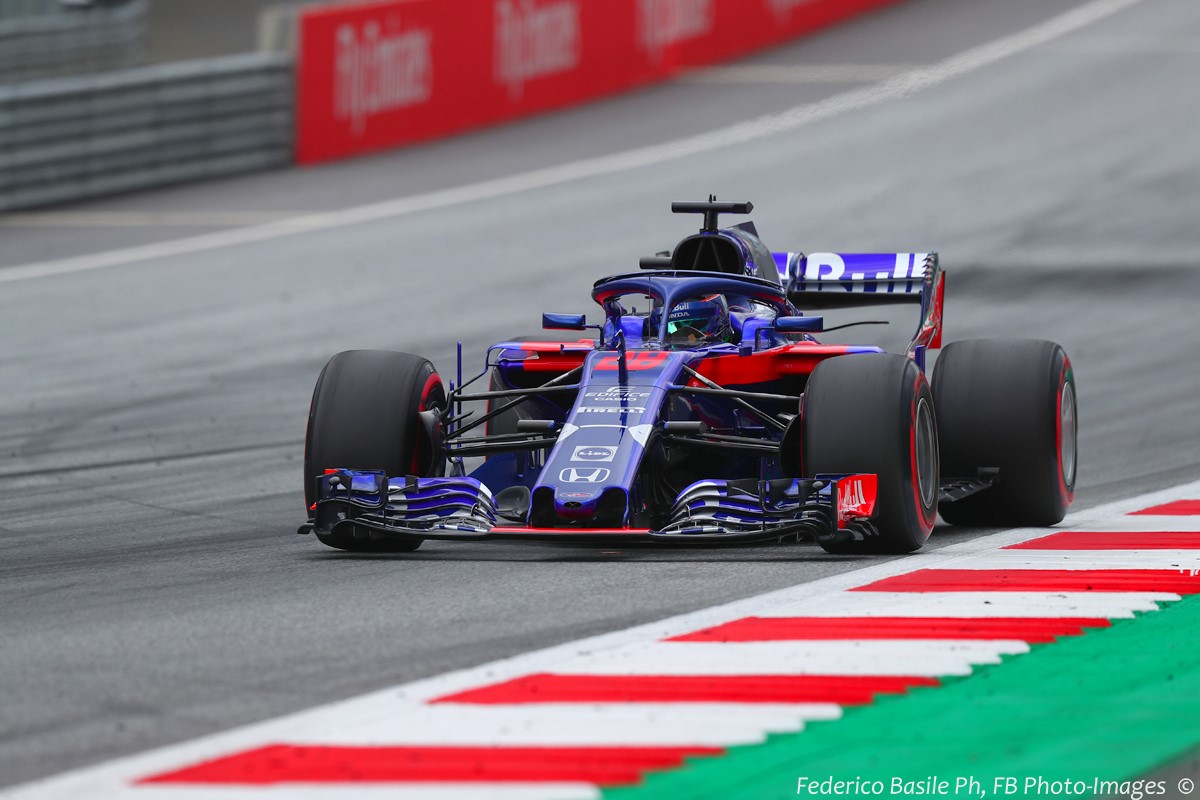 Hartley in the upgraded Toro Rosso
In a bid to close the gap to the top team, Toro Rosso have brought a big update to Austria, as was planned before the start of the season. This includes a new front wing, bargeboards, floor and brake ducts.
The Italian team had a few problems with correlation last year, which meant the updates they brought didn't always deliver the gains they had hoped for. However, there appear to be reasons to smile based on the early running on Friday.
"Initial indications suggest it is by and large doing what we expected," Toro Rosso Technical Director James Key told Formula1.com. "We had a couple of experimental bits to try, which will give us a bit of guidance later in the season. We settled on the best option here.
"As it stands right now, the rest of the package appears to be working as expected. We have to go through it in a lot of detail this evening.
"The sessions are a bit stop start, so we have to analyze it in light of all that. The balances varied a lot today with the conditions, so you have to make sure that was condition-related not aero-related. We have a bit of work to do but fingers crossed it's all okay."
Key added that the team's development direction beyond this weekend will depend a lot on how the package ultimately performs in Austria.
"If we get the indications we hope from the changes we've made here, it gives us a reasonable platform to move on from because we think it's got more potential. But let's see where we are first," he said.
"There'll be other stuff coming based on what we've learned. At [the next race in] Silverstone, for example, there'll be something."
Toro Rosso's Pierre Gasly finished inside the top 10 in both Friday practice sessions, with Team Principal Franz Tost saying he expects the team to have at least one car in Q3 on Saturday.
Team Chiefs Call For New F1 Rules To Be Finalized ASAP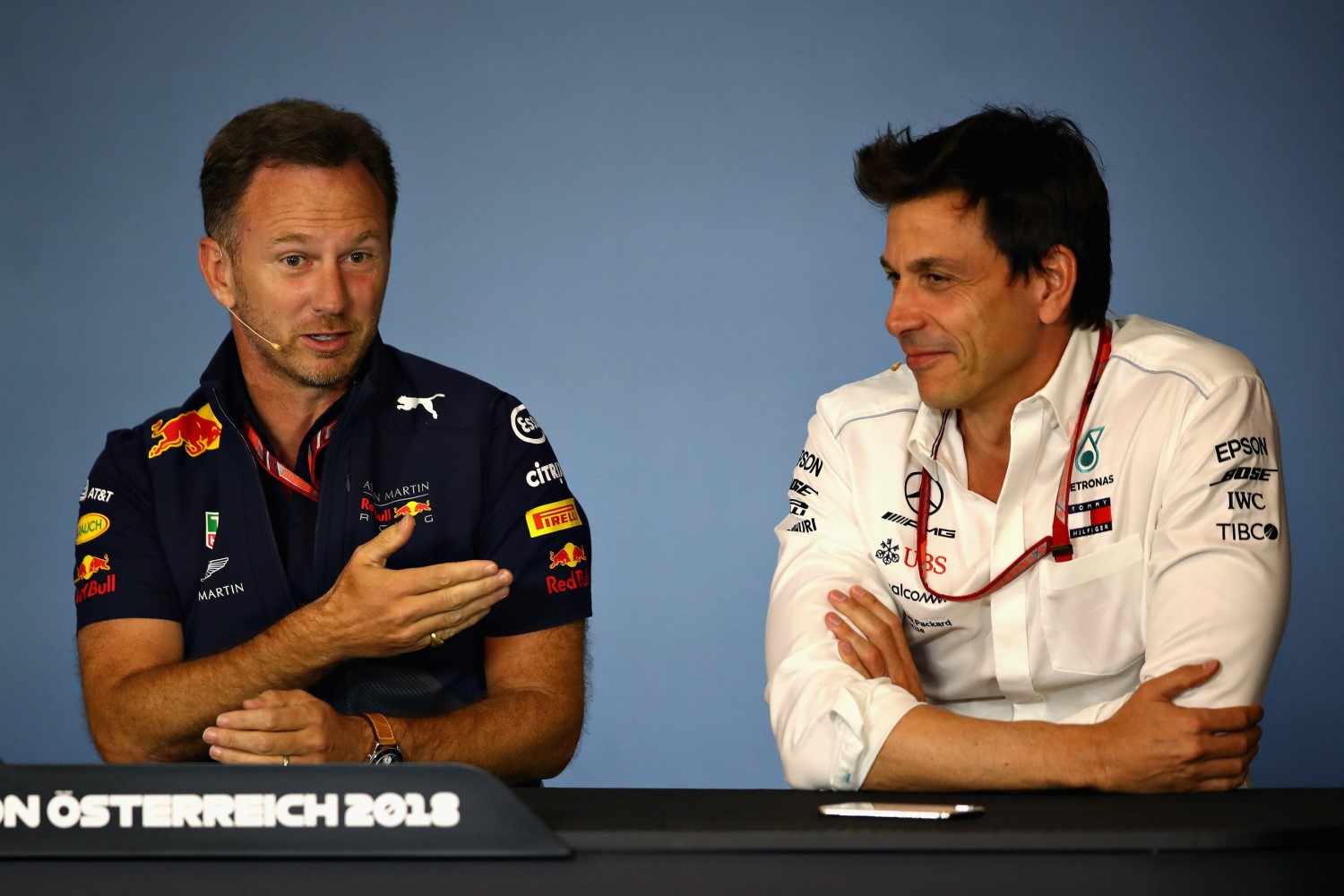 Horner and Wolff at Friday's press conference
In Friday's press conference in Austria Red Bull team principal Christian Horner fears Formula 1 will "end up with compromises and vanilla-type regulations" if leading officials don't fully align in defining new rules for 2021, while his Mercedes counterpart Toto Wolff is calling for these to be Finalized ASAP.
Horner called for the FIA governing body and commercial promoters Liberty Media to give "real clarity going forward as to what the sport is going to be, what the regulations are going to be that both parties ultimately have to buy into."
Liberty took control of F1 last year, ending Bernie Ecclestone's four-decade reign. Earlier this season, the U.S-based investors proposed new plans for engines, revenue, governance, regulations and cost-cutting. The changes should take effect in 2021.
Mercedes and Ferrari have expressed concern, with the latter team threatening to quit the sport because it is unhappy with Liberty's proposal to simplify engines and redistribute prize money among teams after the current contract expires at the end of 2020.
"Liberty have paid $8 billion for this sport. They've got to turn it into something that's even more attractive. That's fantastic racing, obviously there are cost issues, there are revenue issues that need dealing with," Horner said, adding the FIA's "got to be fully aligned with that."
F1 wants cheaper, louder, more powerful engines and wants them more reliable to reduce the amount of grid penalties. The new power units must also be accessible to new teams.
"What concerns us is discussions of where things are going with engines, where things are going with chassis regulations," Horner said. "Everything seems to be getting watered down somewhat from what the initial concept is."
While Horner praised the leadership for improving fan engagement through digital content and social media, he called the discussions about the future "Liberty's biggest challenge."
Mercedes head of motorsport, Toto Wolff, agreed with Horner's call for more transparency, "We are all having the challenge of seeking additional income, and that has been equally difficult for Liberty."
"We can all understand there is a financial reality that needs to be respected. The top teams are spending too much and we need to get that under control."
Team bosses will be involved in a strategy group meeting on Wednesday, and Wolff said he hoped for "a little bit more understanding and input" on future plans.
"We need to know what's happening in 2021. What the regs look like on the power unit side and on the chassis side in order to get things moving and avoid a cost escalation, a cost rush last-minute. That is important," added the Mercedes team chief.
Kubica says Williams 2018 car's biggest strength is its paint job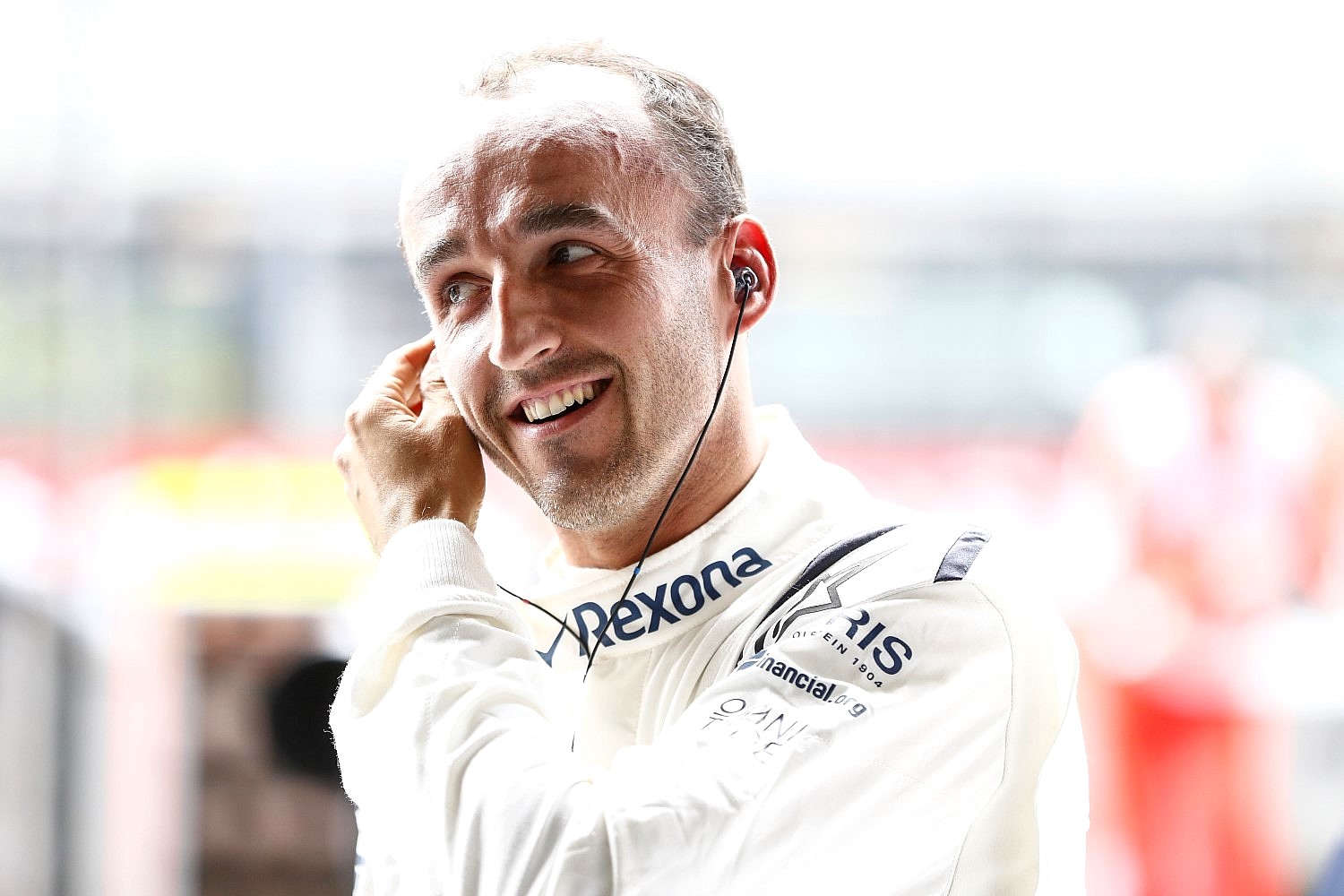 Kubica mocks Paddy Lowe's Williams, says the "Livery is nice, colors are nice"
After his latest session behind the wheel for Williams Robert Kubica joked that the strongest feature of the team's problematic FW41 is its livery.
Austria was the latest in Kubica's scheduled appearances in a race weekend's opening practice session. The Pole, who is Williams' reserve driver for 2018, replaced rookie Sergey Sirotkin on Friday morning and completed 38 laps.
Williams has struggled for pace this year and had a car at the bottom of the order in both Friday sessions — Kubica in FP1 and Lance Stroll in FP2.
In his Friday session which followed FP1, Kubica was asked what he felt was the car's strongest trait. He replied: "Engine. Power unit."
When asked "is that it?" in response, he smiled and said: "You asked for one!? Livery is nice, colors are nice…."
Asked then what he liked about the car itself, not the paint job, he laughed and said: "But it's everything! It's everything. Chassis? It's strong. It's a strong car…"