Latest F1 news in brief – Wednesday
Charles Leclerc – Ferrari's next driver?

Leclerc 'has heard' Ferrari rumors

No grid girls 'a puppet show' – Mateschitz
'Nervous' Vettel still favorite – Fittipaldi
Vettel reaction made Verstappen 'angry'
Paul Ricard unsure over Mistral chicane axe
Mercedes deciding announce date for Hamilton contract
Mallya: I have become the Poster Boy of bank default
Brawn assured French GP traffic chaos to be avoided in 2019
Leclerc 'has heard' Ferrari rumors
(GMM) Charles Leclerc has admitted he hears the rumors about his future in formula one.
Many are tipping the 20-year-old reigning GP2 champion, under contract to Ferrari's driver academy, to replace Kimi Raikkonen next year.
Sebastian Vettel would prefer if Raikkonen stays, but the German did admit that Monaco-born Leclerc has been impressive at Sauber.
"He doesn't have the best car but he seems to be doing his job," said Vettel. "It's really impressive."
And championship leader Lewis Hamilton also thinks Leclerc has impressed in 2018.
"He does a great job with what he has, which is what you expect a good driver to do," said the Mercedes driver.
Former F1 driver and now GPDA president Alex Wurz continued: "He knows what he is doing.
"At some point, Ferrari has to think about the future," he told the ORF broadcaster. "He (Leclerc) is really good man and a promise for the future."
Sauber boss Frederic Vasseur agrees: "Charles is doing a perfect job."
Leclerc admits that the attention as well as the paddock rumors are reaching his ears.
"The rumors? I have found the mentality to focus on what I'm doing and not listen to what happens around me.
"But yes, I have heard the rumors," he added.
No grid girls 'a puppet show' – Mateschitz
Grid Girls are very popular
(GMM) They may not be on the grid, but there will be 'girls' in Austria this weekend.
Dietrich Mateschitz, the Red Bull magnate and owner of the venue of this weekend's Austrian grand prix, is no fan of Liberty Media's decision to ban grid girls.
"An incredible puppet show," he blasted, speaking to Kronen newspaper.
"Formula one has more important things to do than debate grid girls."
Beautiful women have been a key part of the race at Spielberg, with the 'Formula Una' girls regularly wearing the traditional Austrian 'Dirndl' dress.
Red Bull Ring spokesman Stefan Hotschl said: "They (the Formula Una girls) will have tasks off the track in various areas."
'Nervous' Vettel still favorite – Fittipaldi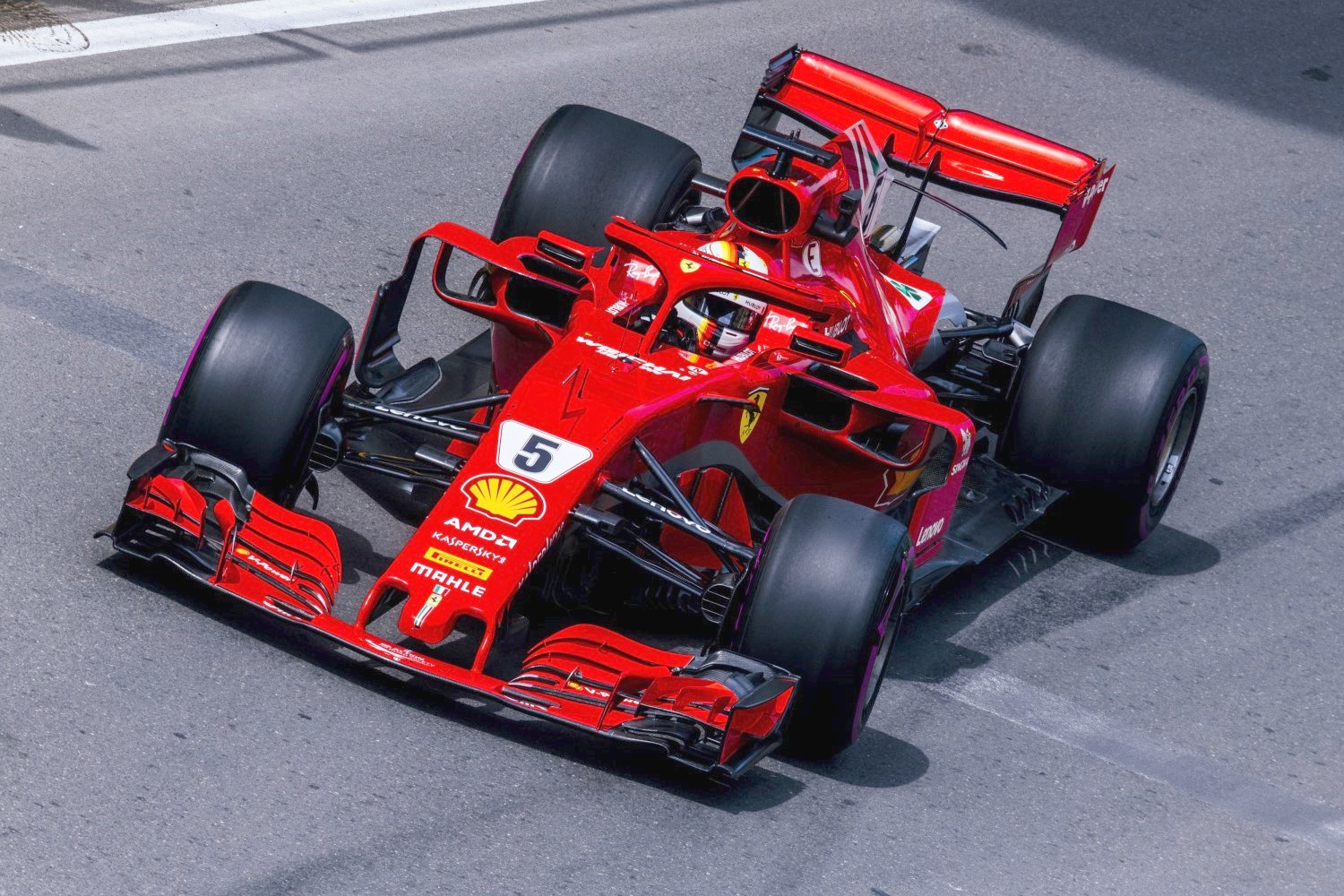 Vettel making too many errors to win title
(GMM) Emerson Fittipaldi thinks Ferrari is still in the box seat to win this year's world championship.
Sebastian Vettel lost his narrow 1-point lead and dropped to 14 points behind Lewis Hamilton at Paul Ricard, following a messy, crash-strewn early phase of the race.
"From the first laps Vettel was too aggressive and then he got nervous," F1 legend Fittipaldi told La Gazzetta dello Sport.
"But technically Ferrari has more chances to win and in fact in the last 3 or 4 grands prix Mercedes has understood how much Ferrari has improved. Toto Wolff was very surprised by the performance of the Scuderia," he added.
"This championship is very balanced, even with a Red Bull that is very strong," said Fittipaldi.
Vettel reaction made Verstappen 'angry'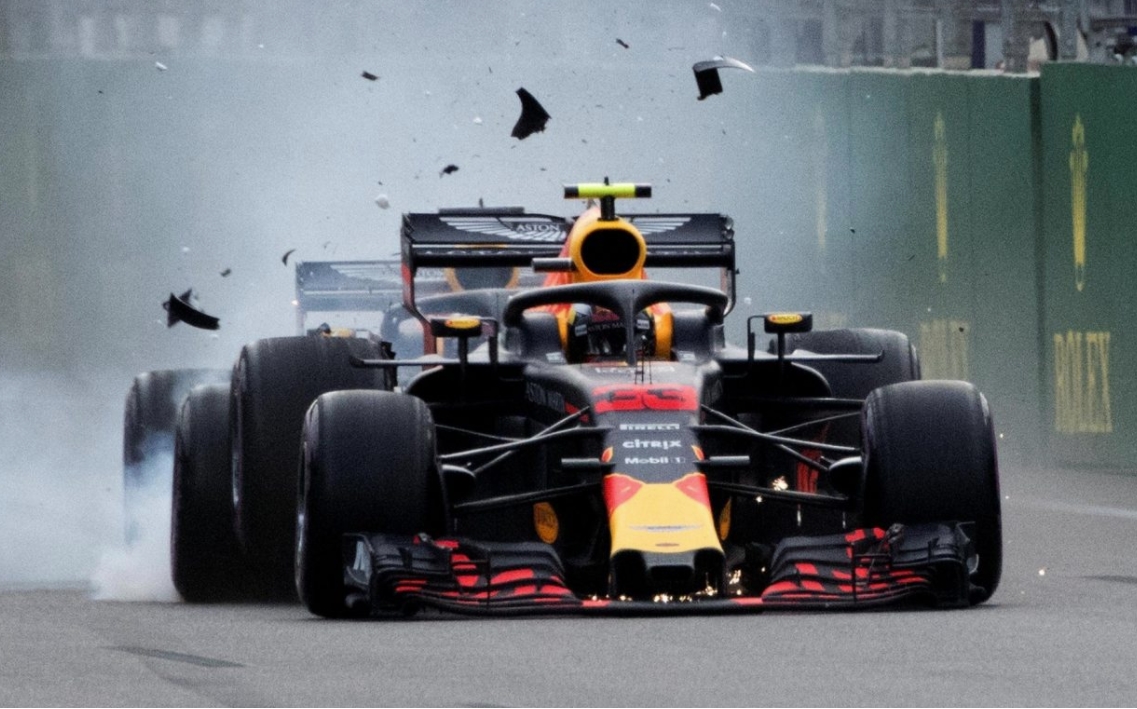 Verstappen taking out his teammate in Baku
(GMM) Max Verstappen has admitted that the reaction of journalists to Sebastian Vettel's messy French grand prix made him "angry".
In the official post-race press conference at Paul Ricard, the Red Bull driver told reporters: "I think next time you see Seb you should ask him to change his style.
"Because honestly, it's not acceptable. That's what they said to me at the beginning of the season."
Verstappen clarified that he was not being actually critical of Vettel, saying the German "shouldn't do anything" to change in the wake of Paul Ricard.
The 20-year-old said he was only "angry" with journalists.
"I hope that in Spielberg they will ask Seb if he intends to change his approach to racing," Verstappen said.
"Everyone makes mistakes, even the best. But it makes me angry that they do not speak about him as badly as they spoke about me," he added.
"I was constantly harassed by those stupid questions. It's good that everything is back in order now," Verstappen said after finishing on the podium in France.
Paul Ricard unsure over Mistral chicane axe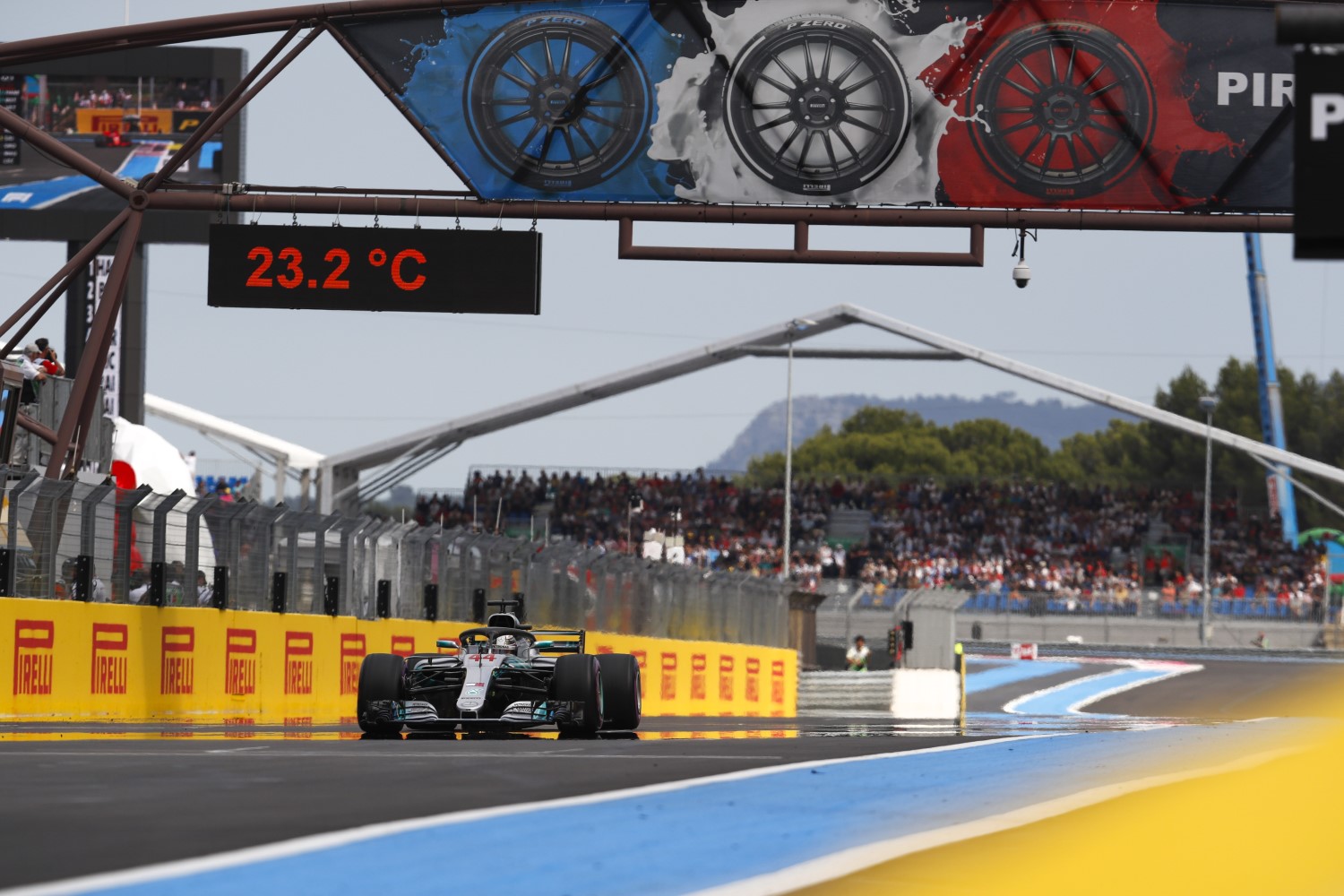 Paul Ricard
(GMM) Paul Ricard boss Stephane Clair sounds unsure about whether the French grand prix venue should axe its controversial 'Mistral chicane'.
Many drivers called on the FIA and circuit officials to leave the long Mistral straight unimpeded next year for a high-speed spectacle and extra character.
The FIA has vowed to consider the idea but thinks the chicane actually inspired many overtaking moves in Sunday's race.
"Whoever had the idea of the chicane did not have a bad idea, given the amount of overtaking," Clair told France's Auto Hebdo.
"And the spectators who were there told us 'Well played', because it was one of the most important places of the race.
"Looking back, I think we were right to insist and believe in our ideas and analysis," he added.
A much bigger problem at Paul Ricard last weekend was the traffic jams, with many fans actually doing a U-turn in the queue rather than wait to enter the circuit.
Clair said it will all be discussed with the FIA, but he said Paul Ricard is actually not responsible for the roads.
"We are waiting for this sequence of three grands prix to end before meeting again and discussing," he said. "We will listen."
Mercedes deciding announce date for Hamilton contract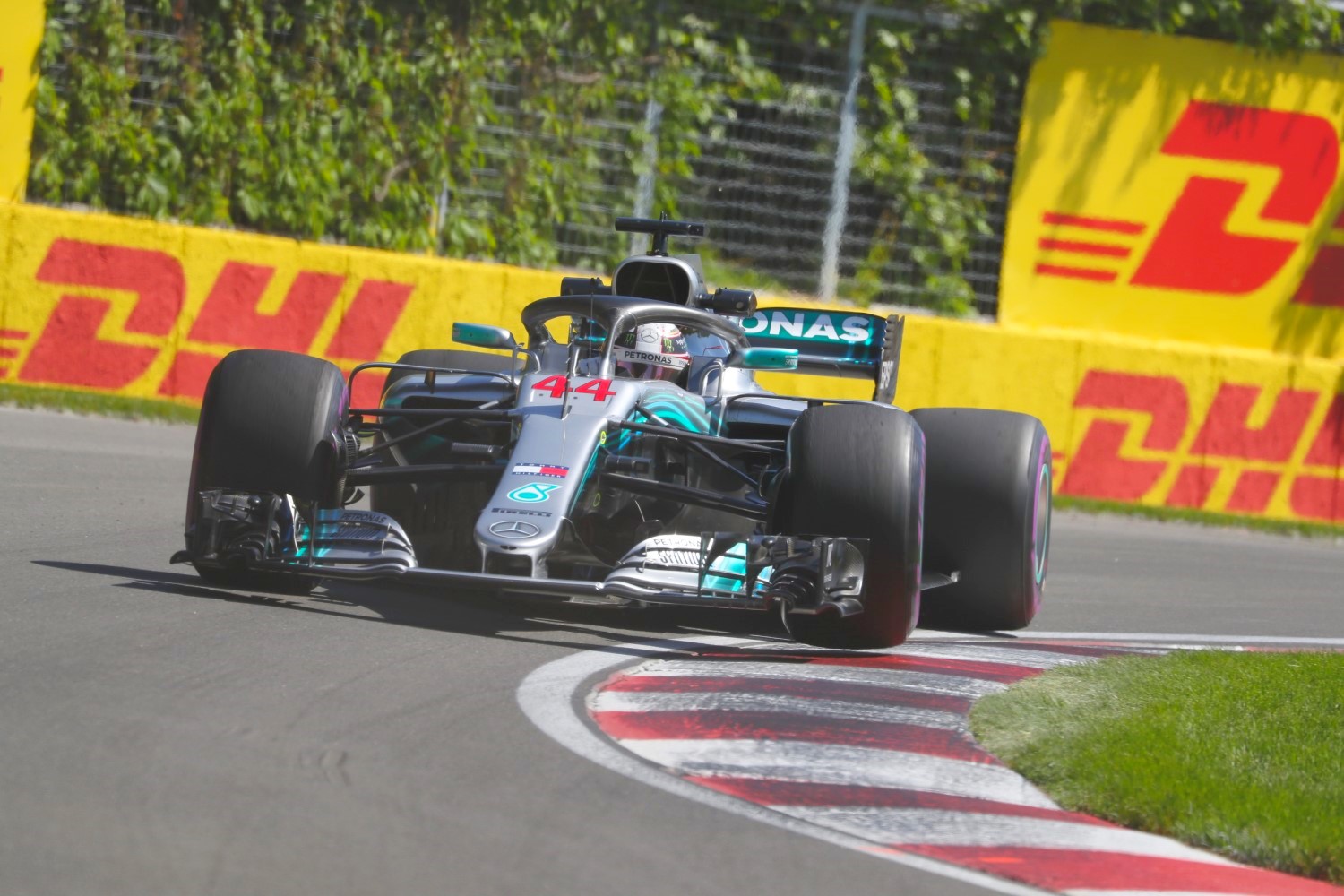 Hamilton in an Aldo Costa car are unbeatable
(GMM) Mercedes is simply determining the right time to announce Lewis Hamilton's new contract.
Multiple media sources are now reporting that Lewis Hamilton has finally put pen to paper on a new $45 million (or is it $53M) per year deal for 2019 and 2020.
"Mercedes has become like my family," the quadruple world champion told Sport Bild. "There is no reason to change."
A new contract for Valtteri Bottas will then follow, with Sport Bild reporting that Hamilton requested that the Finn stay as well.
The German source said the only outstanding matter is Mercedes' deliberations about when to announce the contract.
It is believed the announcement will be made either ahead of Hamilton's home race at Silverstone on 8 July, or Mercedes' home race at Hockenheim two weeks later.
"It's all about the right time for the announcement," Wolff confirmed.
Mallya: I have become the Poster Boy of bank default
Vijay Mallya
Force India owner and tycoon Vijay Mallya, who is being pursued by Indian authorities over unpaid loans tied to his defunct Kingfisher Airlines, said on Tuesday he was trying to sell assets worth about 139 billion rupees ($2.04 billion) to repay creditors.
India has asked Britain to extradite Mallya to face trial after the liquor and aviation tycoon fled there in March 2016.
The businessman said in a statement he and his UB Holdings Ltd filed an application on June 22 before a regional high court in India seeking permission to sell the assets that are under judicial supervision.
Indian government's Enforcement Directorate, which fights financial crimes, also filed an application on the same day seeking to declare Mallya a "fugitive economic offender" and sought to confiscate 125 billion rupees worth of his assets.
Mallya, who denies the charges against him, said any objection by the Enforcement Directorate or Central Bureau of Investigation to his proposals to sell assets "will clearly demonstrate that there is an agenda against me beyond recovery of dues to Public Sector Banks."
"All my efforts are either ignored or misunderstood," Mallya said in a statement.
The Karnataka High Court in Southern India has yet to give a verdict on Mallya's request to sell assets.
Kingfisher, which stopped flying in October 2012, owed banks about 90 billion rupees ($1.3 billion) when Mallya left India more than two years ago.
Since then, the Indian financial authorities have increased their crackdown on record levels of bad loans at lenders, especially at state-run banks which account for the bulk of the soured assets.
Lawyers for Mallya, who co-owns the Force India Formula 1 team, have opposed his extradition to India saying the case against him was politically motivated.
"I have become the 'Poster Boy' of bank default and a lightning rod of public anger," Mallya said in his statement.
India has dismissed claims that its pursuit of Mallya is driven by politics, with its lawyer at an extradition hearing at a London court accusing the Force India owner of never intending to repay the money borrowed by Kingfisher.
Brawn assured French GP traffic chaos to be avoided in 2019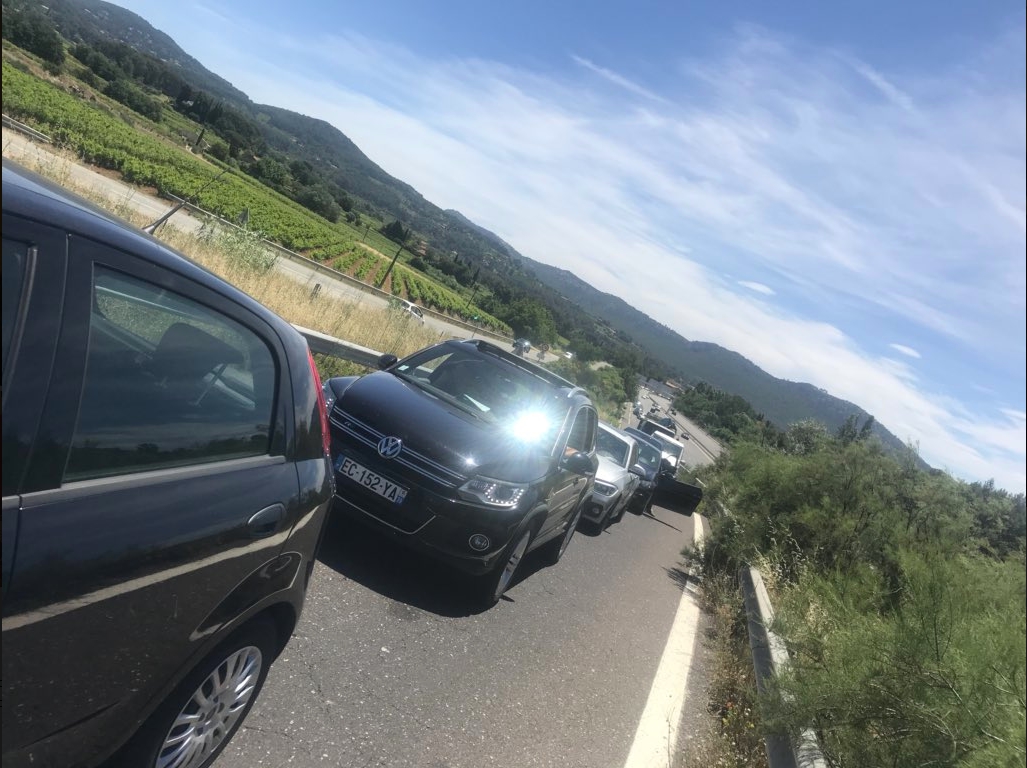 Paul Ricard traffic
Formula 1 Managing Director of Motorsports Ross Brawn says assurances have been made that French Grand Prix organisers will learn from its traffic chaos at Paul Ricard for next year's race to avoid similar problems.
All three days of track action at the French circuit were hit by traffic congestion issues getting in and out of the circuit with multiple lanes blocked which caused outrage from fans with some unable to reach the circuit due to hours of queues.
"Being in such a remote and beautiful location meant that access was difficult," Brawn said. "There were issues with traffic congestion which made entering and leaving the circuit challenging at times. I am sure the knowledge gathered this weekend will be used in order to improve this.
"From our side we are always working to help the promoter, the circuit and the local authorities to achieve good traffic flow on Grand Prix weekends and let the fans focus on this great sporting spectacle."
Brawn did commend the attendance figure, quoted as 160,000 spectators across the four days of the French round at Paul Ricard, along with the latest F1 Live event which took place in Marseille while 5,000 local schoolchildren were also welcomed into the paddock and Fanzone on Thursday.